Ramblin' On My Mind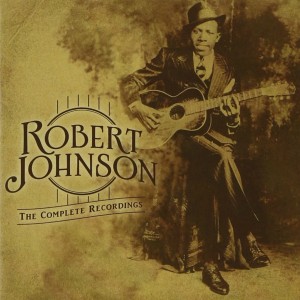 Red Hot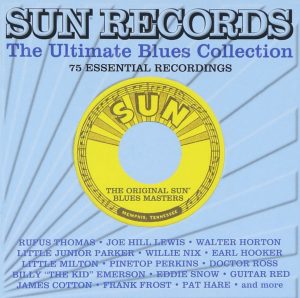 Red Hot by Billy "The Kid" Emerson – (Sun Records single #219. Released June 1955)
Red Hot by Billy Lee Riley – (Sun Records single #277. Released September 1957)
Red Hot by Robert Gordon (1978)
Reelin' And Rockin'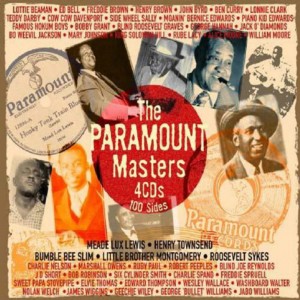 This is a well known Chuck Berry song but check out Some Scream High Yellow by Bo Weevil Jackson (aka Sam Butler), recorded for Paramount Records in Chicago, circa August 1928. There are some striking similarities between the 1928 Bo Weavil Jackson recording and Chuck Berry's 1960 recording.
Chuck Berry's lyric in Reelin' and Rockin'. "Sometimes I will then again I think I won't, Sometimes I do then again I think I don't…" also appears in Frank Stokes' 1929 recording Right Now Blues so Chuck Berry may have taken this lyric from Frank Stokes.
Rich Woman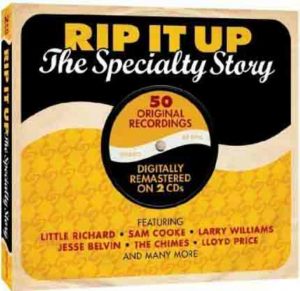 Rider
The term "rider", as in "with my rider by my side," typically referred to a female companion. Here are a few of the many blues songs in which the term "rider" appears.
Rock Island Line
Rock N' Roll Ruby
Rocket 88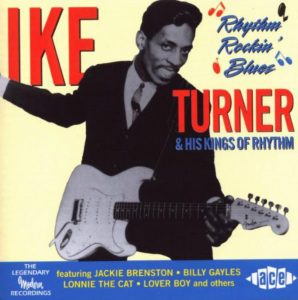 Rolling And Tumbling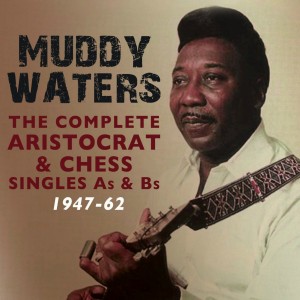 See See Rider / C.C. Rider
Shake 'Em On Down
Shake 'Em On Down by Mississippi Fred McDowell
Shake 'Em On Down by Rory Block (2011)
Shake, Rattle And Roll
Shake Your Hips
Shake Your Hips by Rolling Stones (1972)
Shake Your Money Maker
Sitting On Top Of The World
Sky Is Crying
Smokestack Lightnin'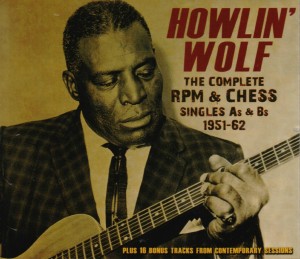 Stack O'Lee, Staggerlee, Stagger Lee, Stackerlee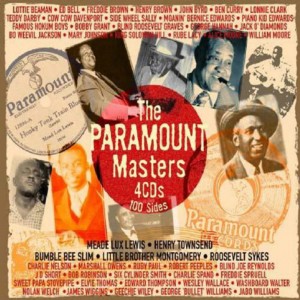 This is a classic blues song which has been recorded many times over the years. Here are some examples:
Statesboro Blues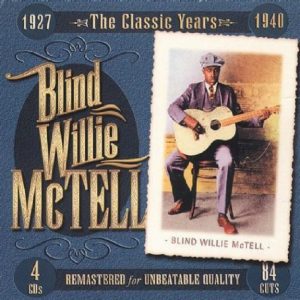 Stones In My Passway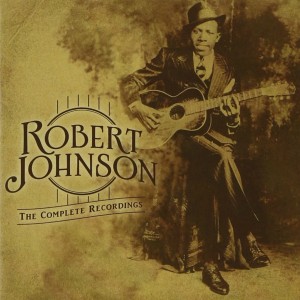 This is a Robert Johnson song, but the melody was definitely taken from the Mississippi Sheiks' Sitting On Top Of The World.
Stop Breaking Down Blues
Sweet Home Chicago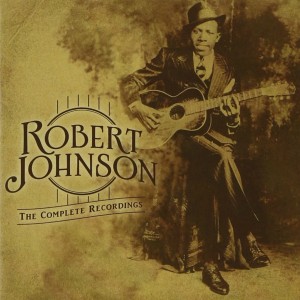 This was originally recorded by Robert Johnson in 1937 but has been covered extensively since then. Robert Johnson actually took the tune from Kokomo Arnold's 1930 recording Old Original Kokomo Blues, which Kokomo Arnold had, in turn, re-worked from Scrapper Blackwell's 1928 recording, Kokomo Blues.
Here are some examples of Sweet Home Chicago covers:
T For Texas (Blue Yodel #1)
Tell Me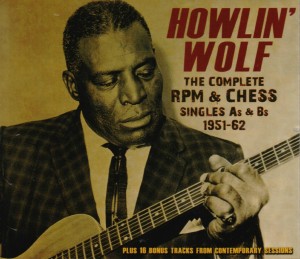 Tell Me by Howlin' Wolf
Tell Me by Stevie Ray Vaughan
Texas Flood
This song is typically associated with Stevie Ray Vaughan and his Texas Flood album, but it was originally done by Larry Davis on a Duke Records release.
That's No Way To Get Along / Prodigal Son
Robert Wilkins originally recorded this song under the title That's No Way To Get Along in 1929. When Robert Wilkins became the Reverend Robert Wilkins circa 1935, he reworked the song as Prodigal Son. The Rolling Stones covered Prodigal Son on their Beggars Banquet album in 1968.
This Train (Bound For Glory)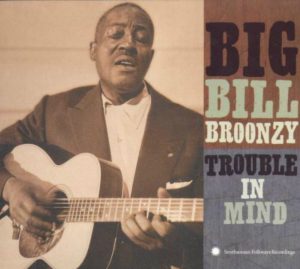 Tiger In Your Tank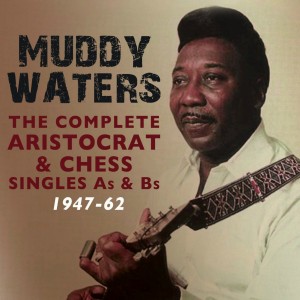 The Train Kept A-Rolling
Travelling Riverside Blues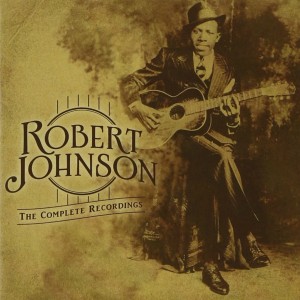 Trouble In Mind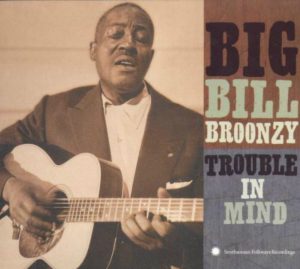 As seen in the list below, this song has been covered by by artists ranging from Bob Wills & The Texas Playboys to Led Zeppelin.
TV Mama
Waiting For A Train
Waiting For A Train by Jerry Lee Lewis
Walk Right In
Walking Blues
Walkin' Blues by Robert Johnson (1937)
Walking Blues by Big Joe Williams
Celebrated Walking Blues by Taj Mahal (1968)
Walking Blues by Bonnie Raitt
Walking Blues by Delta Souls (2001)
Walking Blues by R.L. Burnside (2005)
Walking Blues by Joe Bonamassa (2009)
Walking Blues by Sonny Landreth
Walking Blues by Micheal Hayes (2014)
Wang Dang Doodle
Weed Smoker's Dream / Why Don't You Do Right?
Weed Smoker's Dream was originally recorded by the Harlem Hamfats in 1936. In 1941, Lillian Green re-worked it into Why Don't You Do Right, which became a major national hit for the Benny Goodman Orchestra (with vocalist Peggy Lee) in the early 1940s. Why Don't You Do Right is still a jazz standard. It was covered by Hugh Laurie in 2013.
When The Levee Breaks
Most people think of this as a Led Zeppelin song, but the original was done by Memphis Minnie.
When The Saints Come Marching In / When The Saints Go Marching In
Whole Lot Of Shakin' Goin' On
Most people think of this as a Jerry Lee Lewis original, but it was recorded by Big Maybelle two years before Jerry Lee Lewis recorded his groundbreaking cover version.
Willie & the Hand Jive
Willie & the Hand Jive by Johnny Otis (1958, on Capitol Records)
Hand Jive One More Time by Johnny Otis (1961, on King Records)
Willie & the Hand Jive by Eric Clapton (1974)
You Better Move On
You Got To Move / You Gotta Move
This is a Mississippi Fred McDowell song, covered by the Rolling Stones on the Sticky Fingers album in 1971. But check out Keep Your Big Mouth Closed, recorded by Memphis Minnie in 1939. Mississippi Fred McDowell may have taken the tune from Memphis Minnie.
Keep Your Big Mouth Closed by Memphis Minnie (1939)
You Got To Move by Mississippi Fred McDowell
You Gotta Move by Rolling Stones (1970)
You Need Love
Check out the similarities between Muddy Waters' You Need Love and Led Zeppelin's Whole Lotta Love. Songwriter Willie Dixon successfully sued Led Zeppelin for infringing his copyright on You Need Love.
You Need Love by Muddy Waters
Whole Lotta Love by Led Zeppelin
You Shook Me
Young Man Blues
Young Man Blues by Mose Allison (1958)
Young Man Blues by The Who (1970)
Your Funeral And My Trial
Would you like to leave a comment or question about anything on this page?