The Mississippi Blues Trail marker commemorating Mississippi Fred McDowell is on the center median in the 200 block of Main Street in Como, Panola County, Mississippi. Mississippi Blues Trail markers for Napolian Strickland and Otha Turner are nearby.
The GPS location of this marker is: N 34° 30.762′ W 89° 56.483′
The marker reads:
"MISSISSIPPI FRED McDOWELL – Fred McDowell, a seminal figure in Mississippi hill country blues, was one of the most vibrant performers of the 1960s blues revival. McDowell (c. 1906 – 1972) was a sharecropper and local entertainer in 1959 when he made his first recordings at his home on a farm north of Como for noted folklorist Alan Lomax. The depth and originality of McDowell's music brought him such worldwide acclaim that he was able to record and tour prolifically during his final years."
Here are some videos of Mississippi Fred McDowell:
This is a 1969 documentary about Mississippi Fred McDowell:
This is from a TV show, circa 1964:
Mississippi Fred McDowell performing John Henry, circa 1962:
Mississippi Fred McDowell's grave is in the Hammond Hill Missionary Baptist Church cemetery near Como, Mississippi.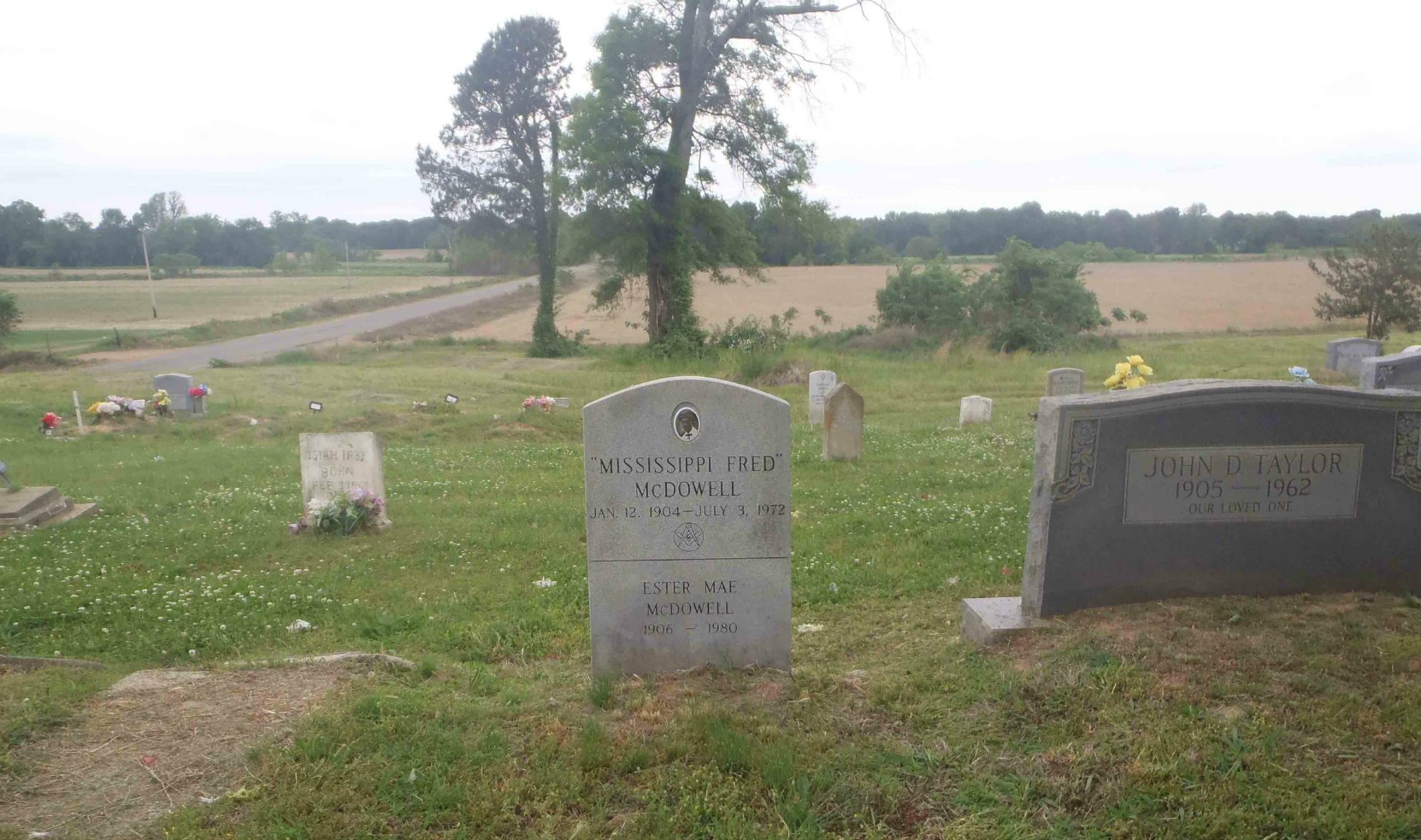 Also see our page on Blues Musicians' Graves.
Would you like to leave a comment or question about anything on this page?