Places In Blues History
We are gradually adding pages about Places in Blues History. Here are the sites we have included so far: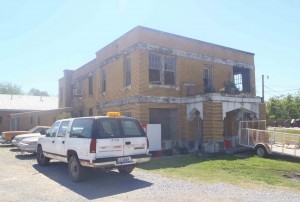 Charley Patton's High Sheriff Blues, recorded in 1934, is about an incident when Charley Patton was incarcerated in Belzoni, Mississippi. The old Belzoni jail where Charley Patton was incarcerated is still standing, but it is in derelict condition.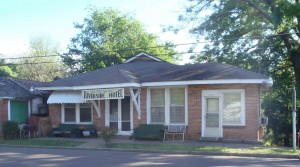 The Riverside Hotel in Clarksdale was where Bessie Smith died following an automobile collision outside Clarksdale.
Ike Turner and other musicians lived at the Riverside Hotel at various times.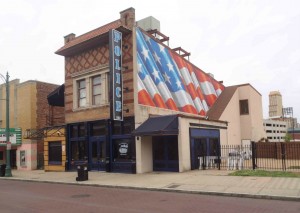 Robert Wilkins' 1935 recording Old Jim Canan's is about a raucous nightclub. The inspiration for the song came from the Monarch Club on Beale Street in Memphis, Tennessee. The former Monarch Club is now a Memphis Police station.
For more information, see Preston Lauterbach's book Beale Street Dynasty.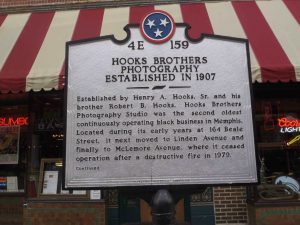 Hooks Brothers Photography – 164 Beale Street, Memphis, Tennessee
There are only two known confirmed photographs of Robert Johnson. One of them was taken at the Hooks Brothers Photography studio.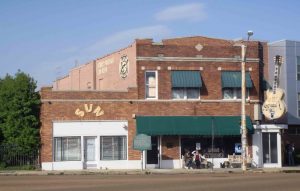 Sun Records, Memphis Recording Service, Sun Studio – 706 Union Avenue, Memphis, Tennessee
The US National Parks Service has, quite rightly in our view, declared this a US National Historic Site. The was where the first recordings of Howlin' Wolf, Elvis Presley, Carl Perkins, Johnny Cash, Jerry Lee Lewis and so many others were made.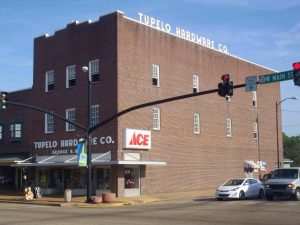 Tupelo Hardware Company, 114 W. Main Street, Tupelo, Mississippi
Elvis Presley bought his first guitar here in 1946. The store is still in business and the interior still looks much the same as it did in 1946.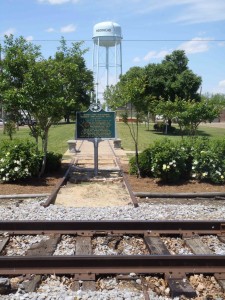 Where The Southern Cross The Dog – Moorhead, Mississippi
W.C. Handy's 1914 composition Yellow Dog Blues contained the lyric "Goin' where the Southern cross the Dog…"
That lyric refers to a railroad junction in Moorhead, Missisippi.
Would you like to leave a comment or question about anything on this page?