Stax Recording Studios, 926 E. McLemore Avenue, Memphis, Tennessee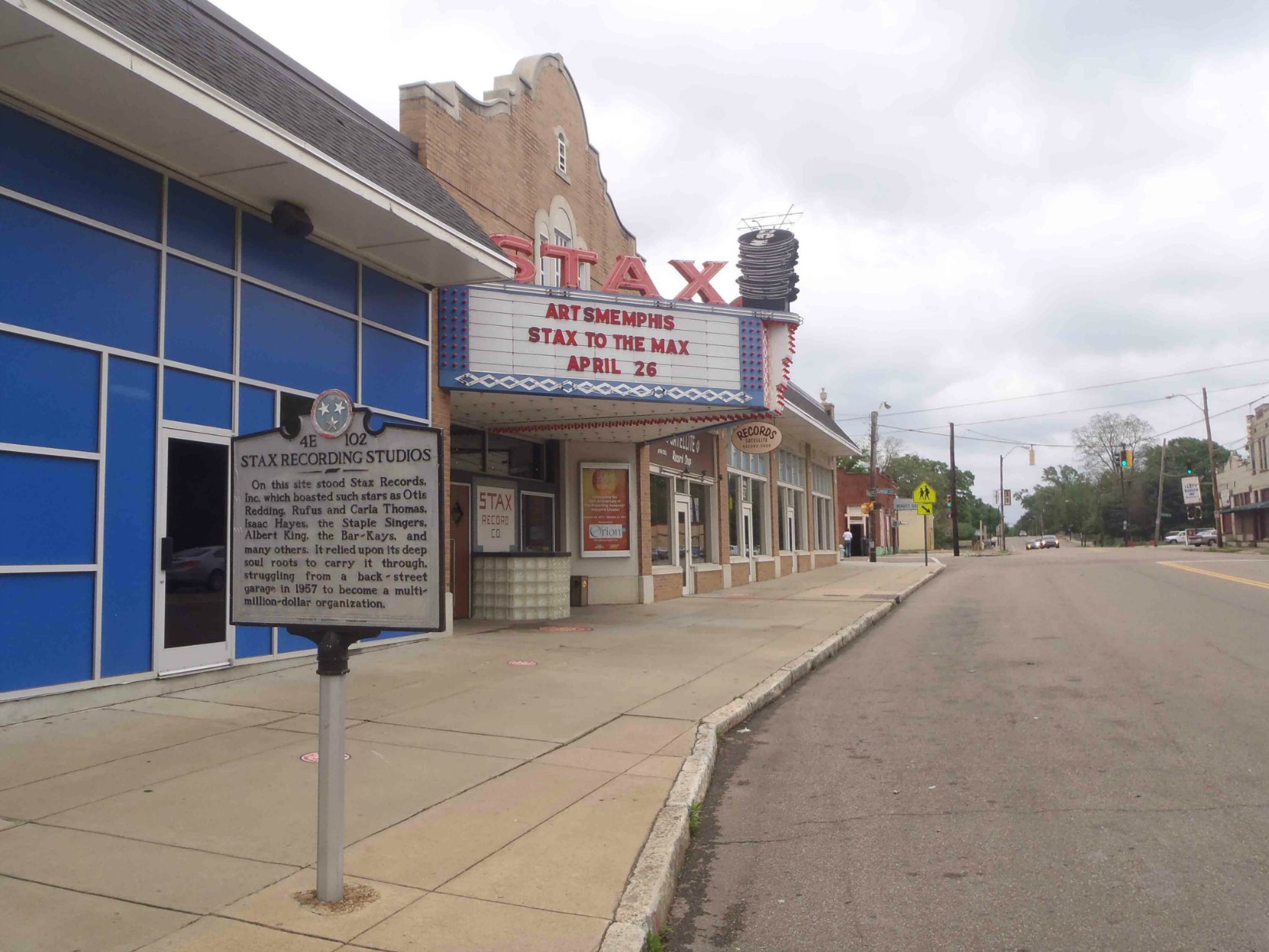 This Tennessee Historical Commission marker reads:
"STAX RECORDING STUDIOS – On this site stood Stax Records Inc. which boasted such stars as Otis Redding, Rufus and Irma Thomas, Isaac Hayes, the Staple Singers, Albert King, the Bar-Kays and many others. It relied upon its deep soul roots to carry it through, struggling from a back-street garage in 1957 to become a multi-million dollar organization."
The present Stax Museum on this site is a recreation of the original Stax Records building, which was demolished in the 1980's. The Stax Museum is worth visiting; it has some very interesting exhibits on Stax Records history.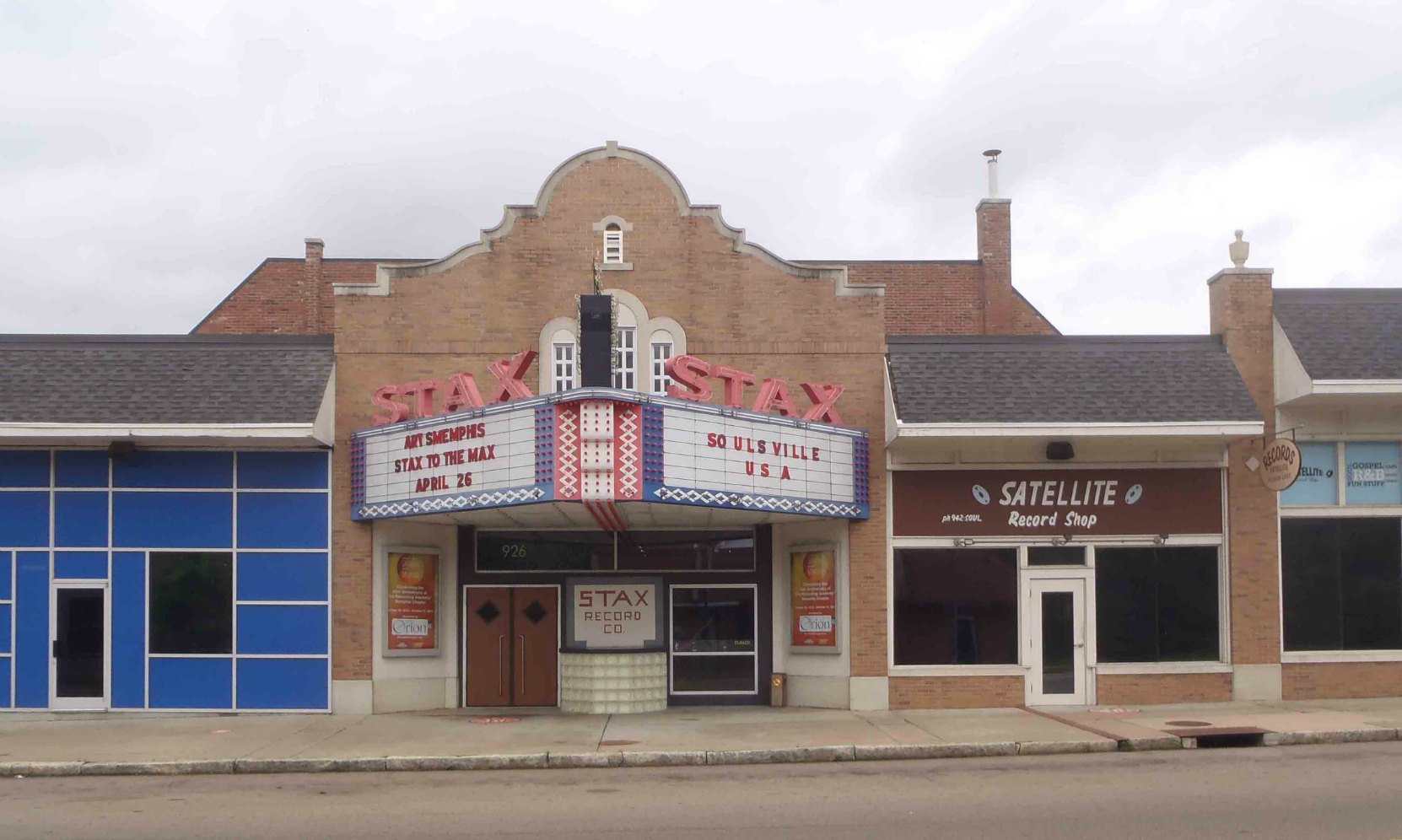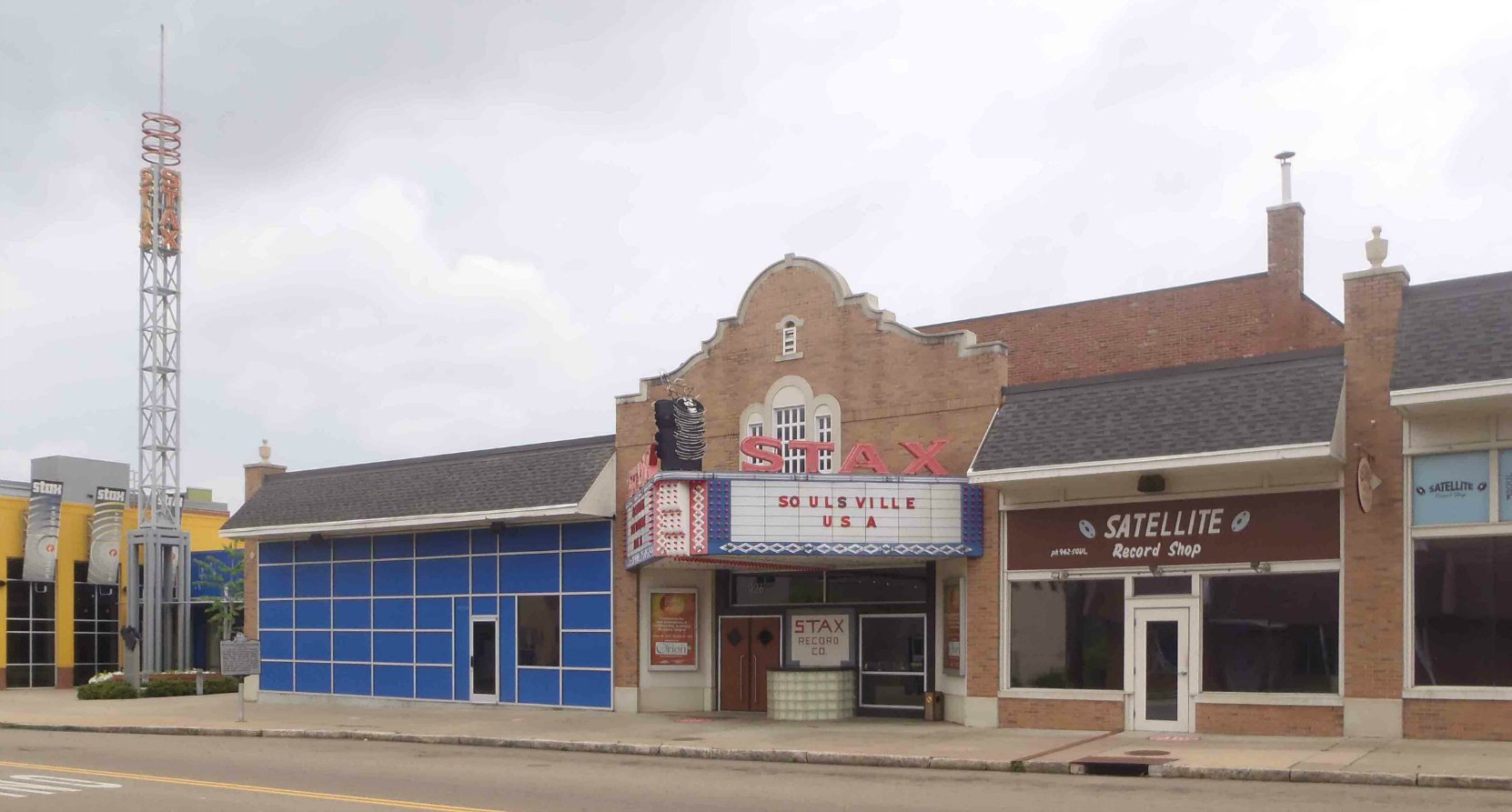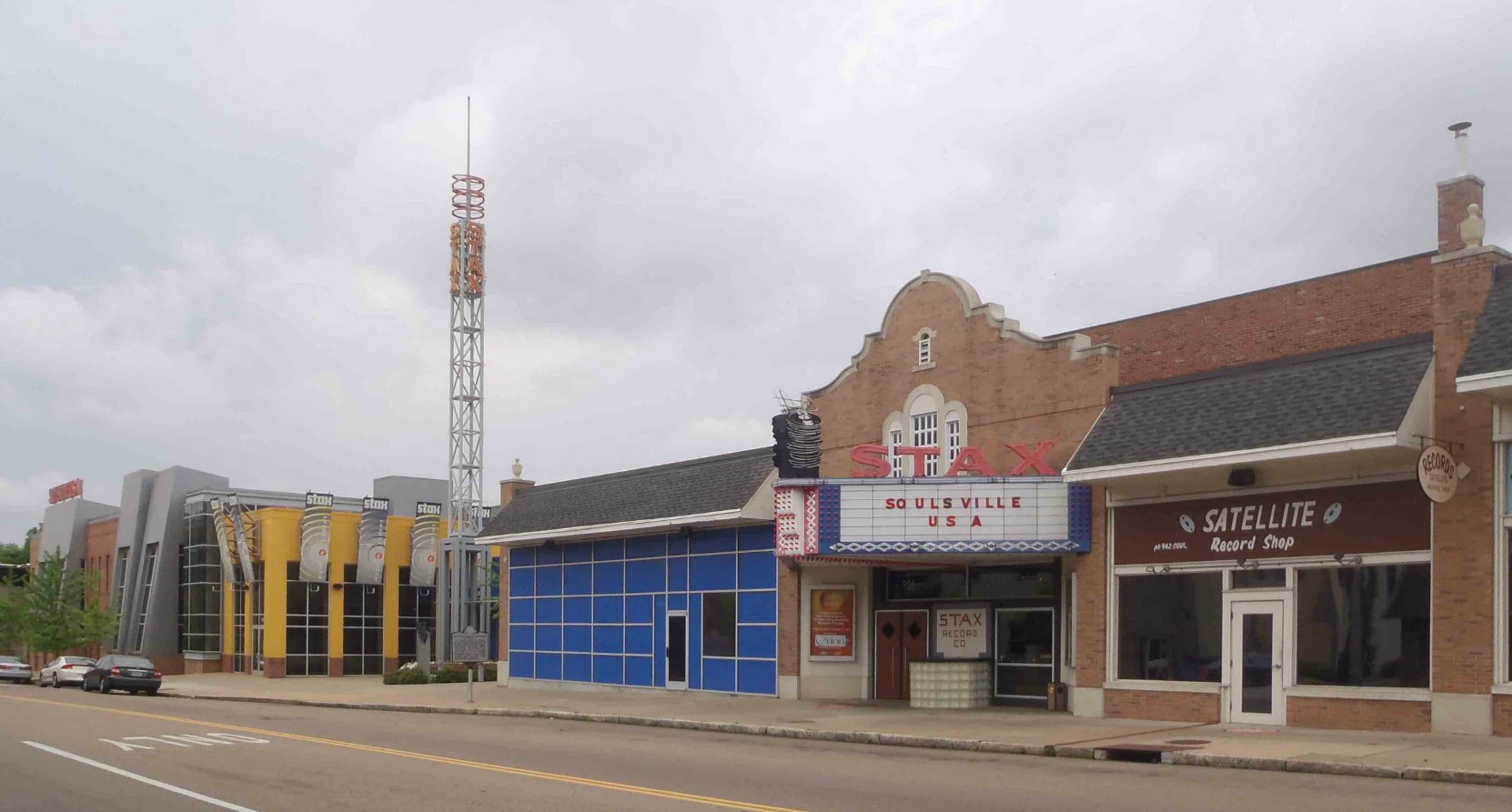 Here's a YouTube posting of a documentary on Stax Records:
Here are some videos from the Songwriters Hall Of Fame about Stax Records: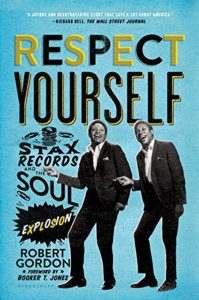 For an excellent history of Stax Records, we recommend Respect Yourself: Stax Records and the Soul Explosion by Robert Gordon.
Here's another YouTube video of an interview with Morgan Neville, who directed the Stax Records documentary.
Would you like to leave a comment or question about anything on this page?