The Mississippi Blues Trail marker commemorating the Staple Singers is in Drew, Sunflower County, Mississippi.
The GPS location of the Staple Singers marker is: N33° 48.633′ W90° 31.682′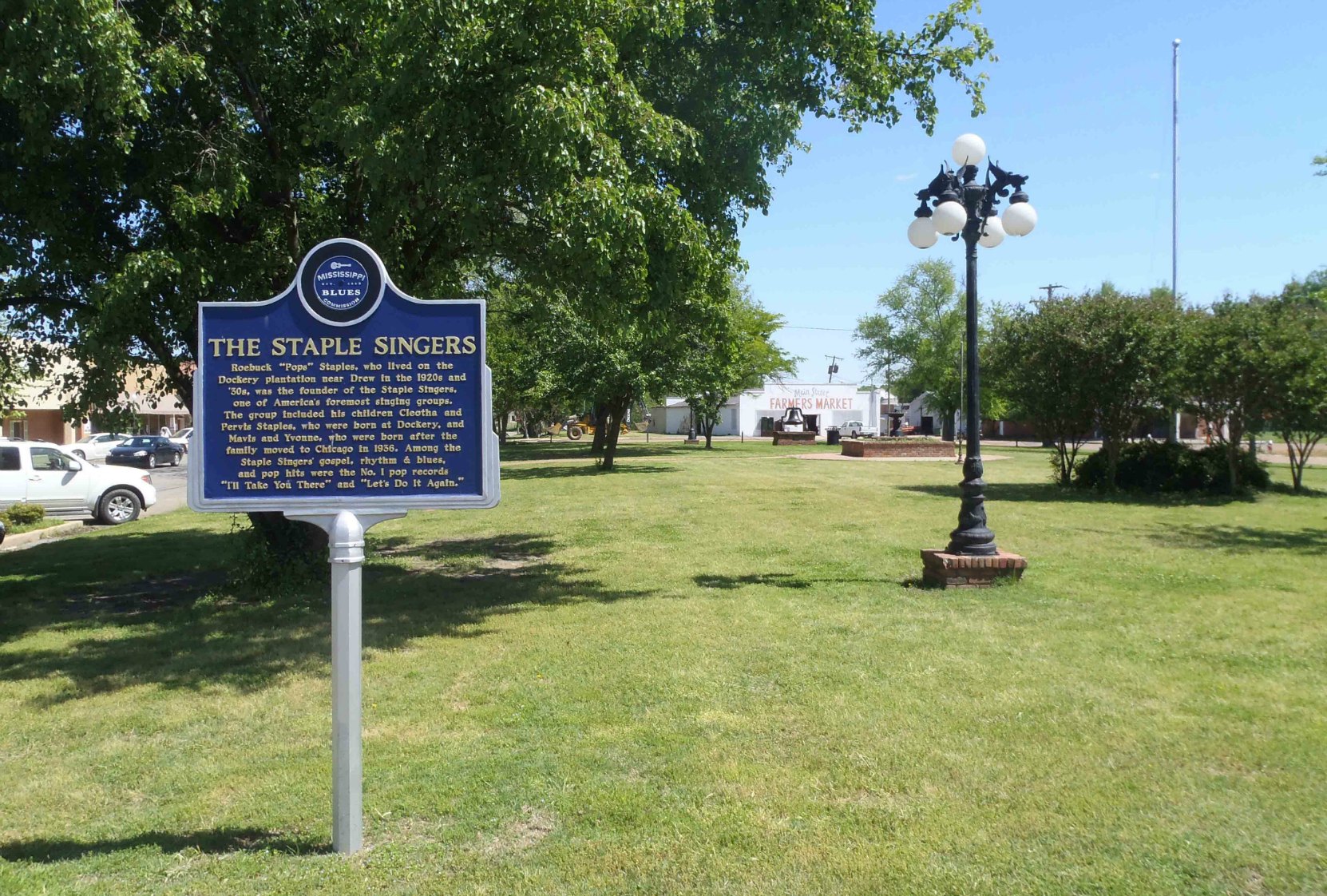 The front of the Staples Singers marker reads:
"Roebuck 'Pops' Staples, who lived on the Dockery Plantation near Drew in the 1920s and '30s, was the founder of the Staple Singers, one of America's foremost singing groups. The group included his children Cleotha and Purvis Staples, who were born at Dockery, and Mavis and Yvonne, who were born after the family moved to Chicago in 1936. Among the Staple Singers' gospel, rhythm & blues, and pop hits were the No. 1 pop records 'I'll Take You There' and 'Let's Do It Again.' "
Here's a video of the Staple Singers performing Respect Yourself and I'll Take You There at the Rock and Roll Hall of Fame Induction Ceremony in 1999, when they were inducted into the Rock and Roll Hall of Fame..
Here are some photos of downtown Drew, Mississippi, near the Mississippi Blues Trail marker for the Staple Singers.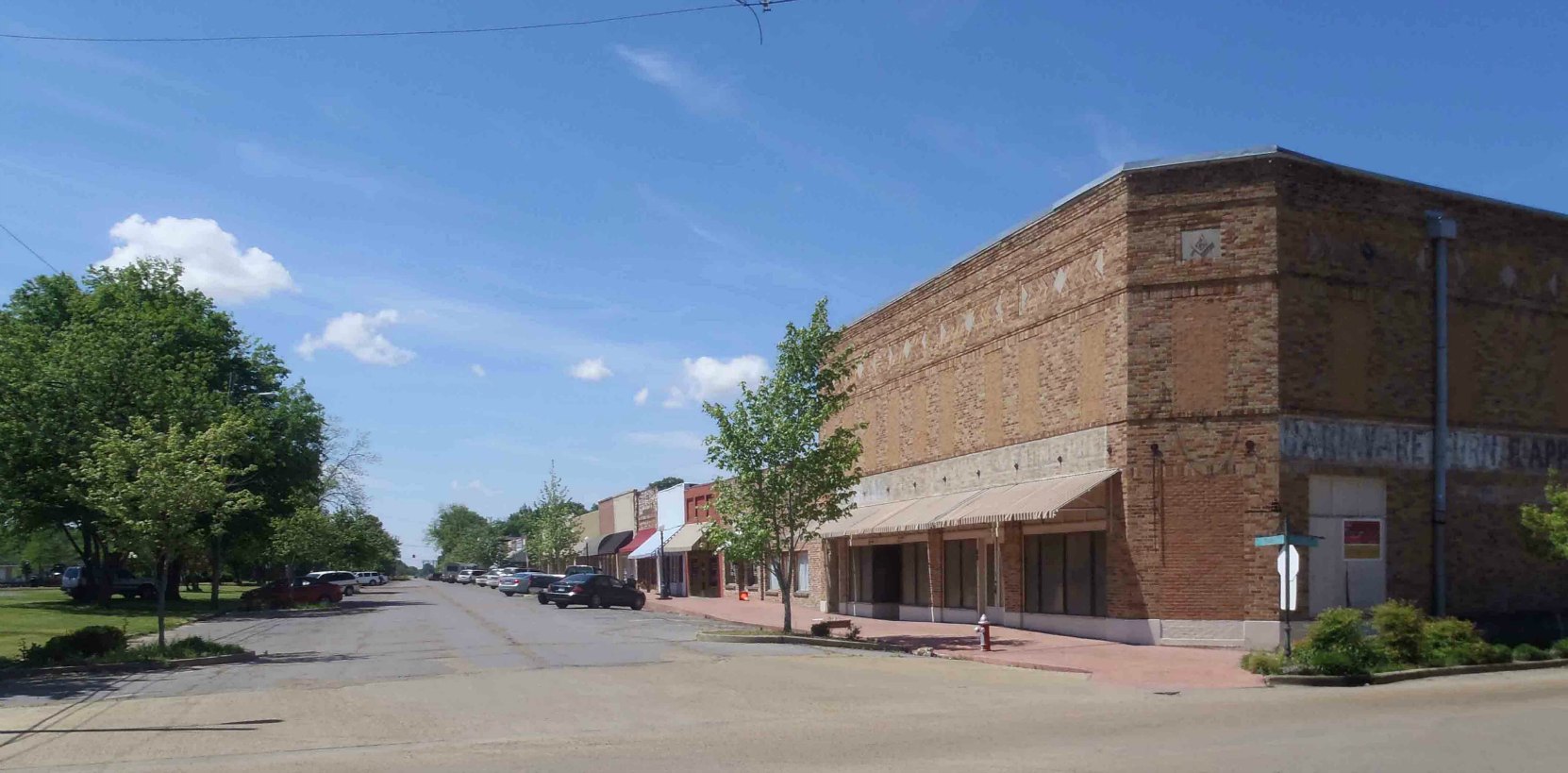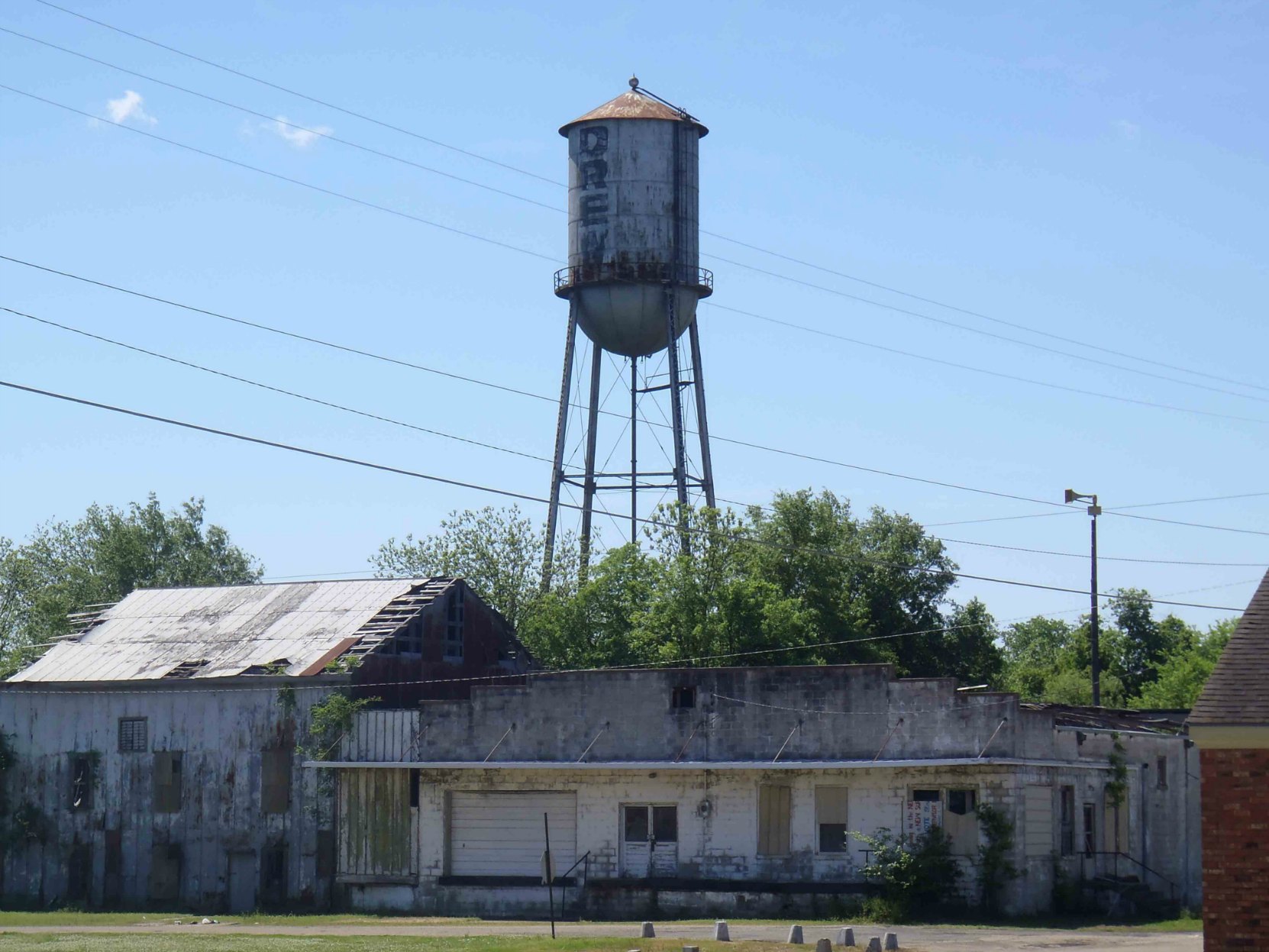 Would you like to leave a comment or question about anything on this page?