The Riverside Hotel is best known as the place where blues singer Bessie Smith died on 26 September 1937 after being seriously injured in an automobile collision outside Clarksdale, Mississippi.
The Riverside Hotel is located at 615 Sunflower Avenue (at the intersection of 6th Street), Clarksdale, Mississippi. It has been a hotel since 1944 but was originally the G.T. Thomas Hospital. When racial segregation was in effect in Mississippi, there were separate facilities, including separate hospitals, for whites and blacks. The G.T. Thomas Hospital served the African American population of the area.
A Mississippi Blues Trail marker has been placed outside the Riverside Hotel.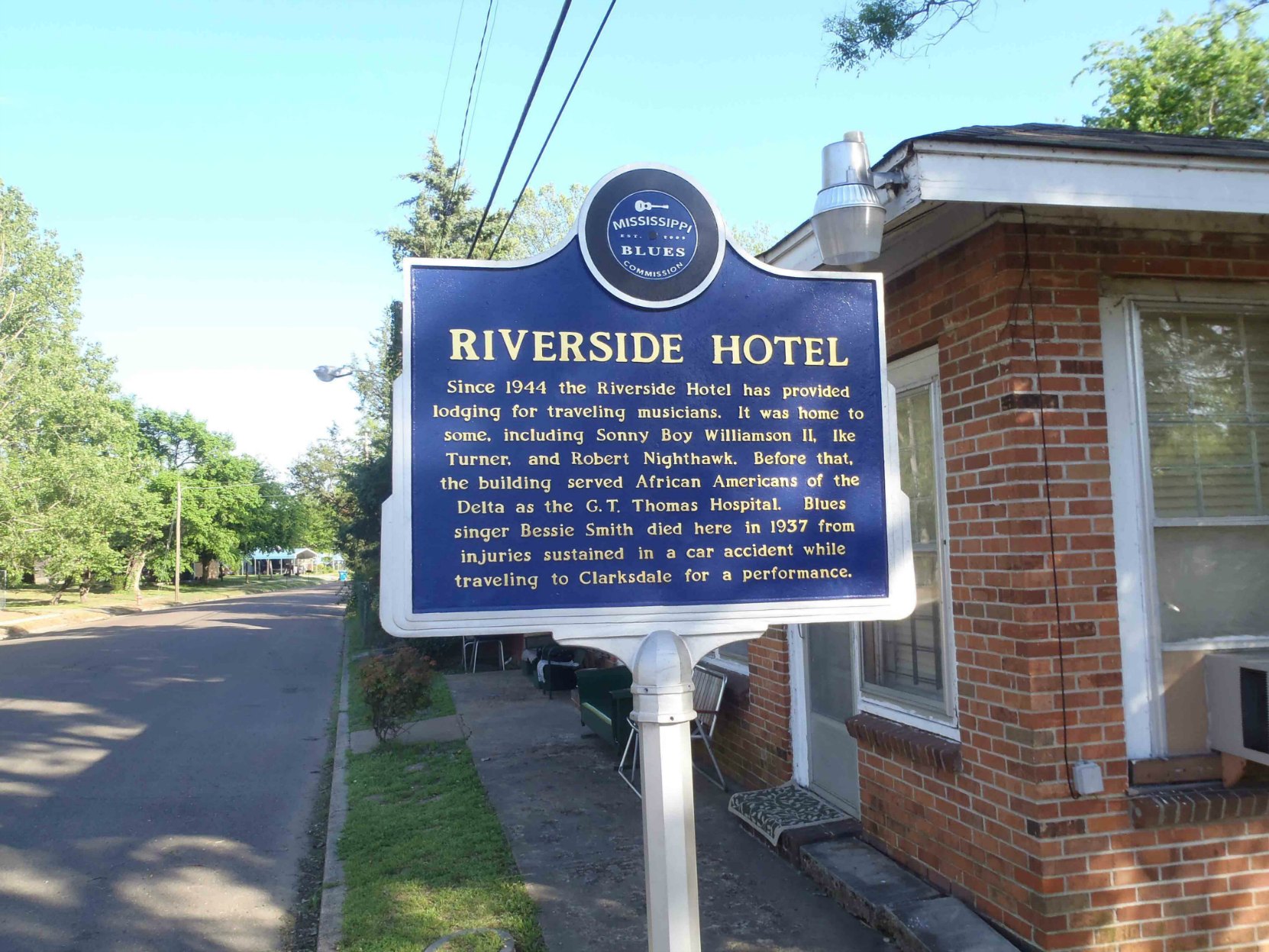 The marker reads:
"RIVERSIDE HOTEL – Since 1944 the Riverside Hotel has provided lodging for traveling musicians. It was home to some, including Sonny Boy Williamson II, Ike Turner and Robert Nighthawk. Before that, the building served African Americans of the Delta as the G.T. Thomas Hospital. Blues singer Bessie Smith died here in 1937 following a car accident while traveling to Clarksdale for a performance."
The GPS location of the Riverside Hotel is: N 34° 11.701′ W 90° 34.357′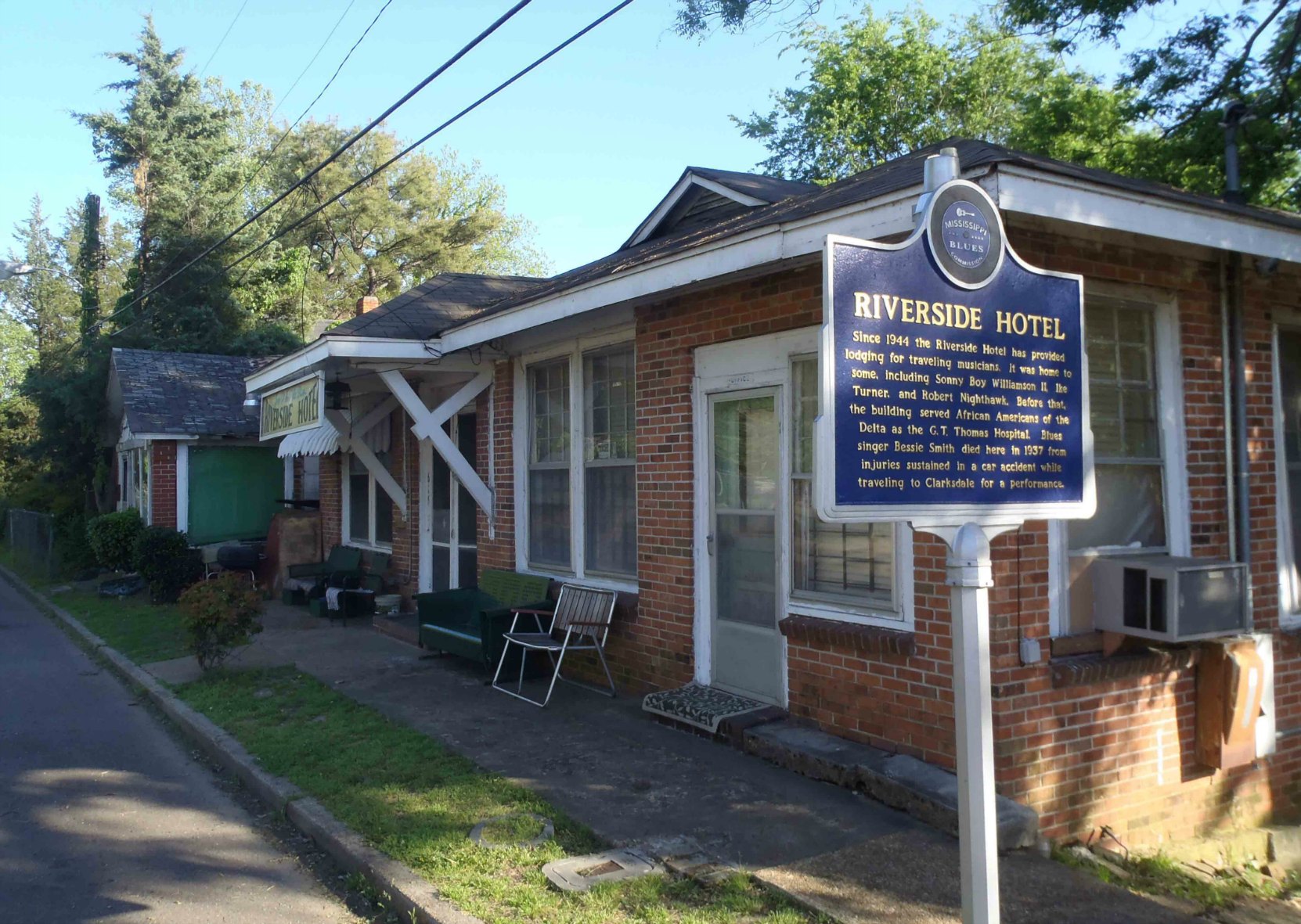 As indicated by the Mississippi Blues Trail marker, the Riverside Hotel has been home to a number of well known blues musicians; the marker specifically mentions Sonny Boy Williamson, Ike Turner and Robert Nighthawk. This was also the place where Ike Turner conducted the rehearsals for the Sam Phillips recording of Rocket 88 by Jackie Brenston & His Delta Cats. Ike Turner lived here at the time.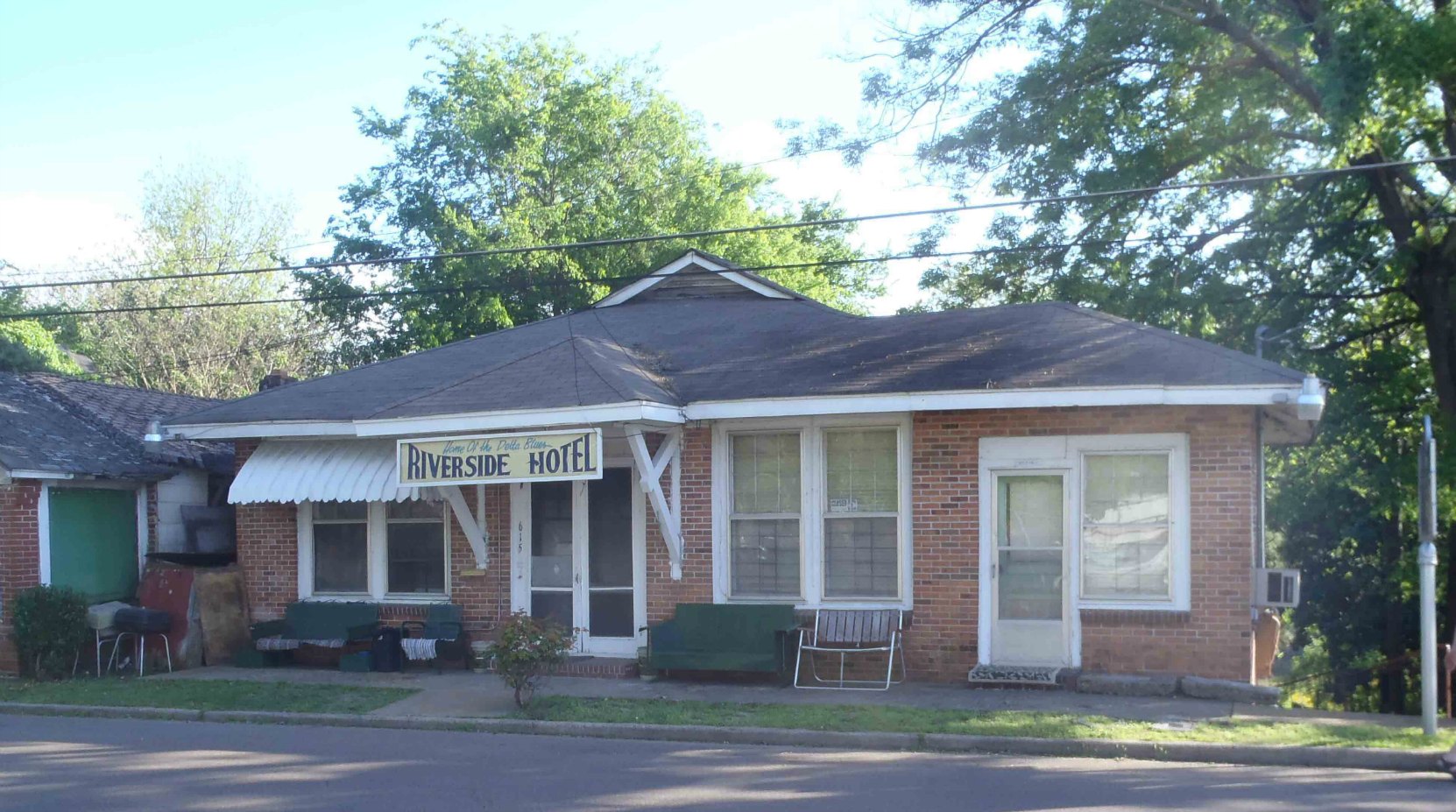 Despite being home to many musicians, the Riverside Hotel is still best known as the place where Bessie Smith died in 1937.
Here is the complete movie St. Louis Blues, Bessie Smith's only known appearance on film.
Here's is an edited version of St. Louis Blues, with only the Bessie Smith vocal performance.
Here are some links to other sites with good information about the Riverside Hotel:
Would you like to leave a comment or question about anything on this page?