The Mississippi Blues Trail marker commemorating Robert Nighthawk is in the downtown commercial section of Friars Point, Coahoma County, Mississippi.
The GPS location of this marker is: N 34° 22.258′ W 90° 35.297′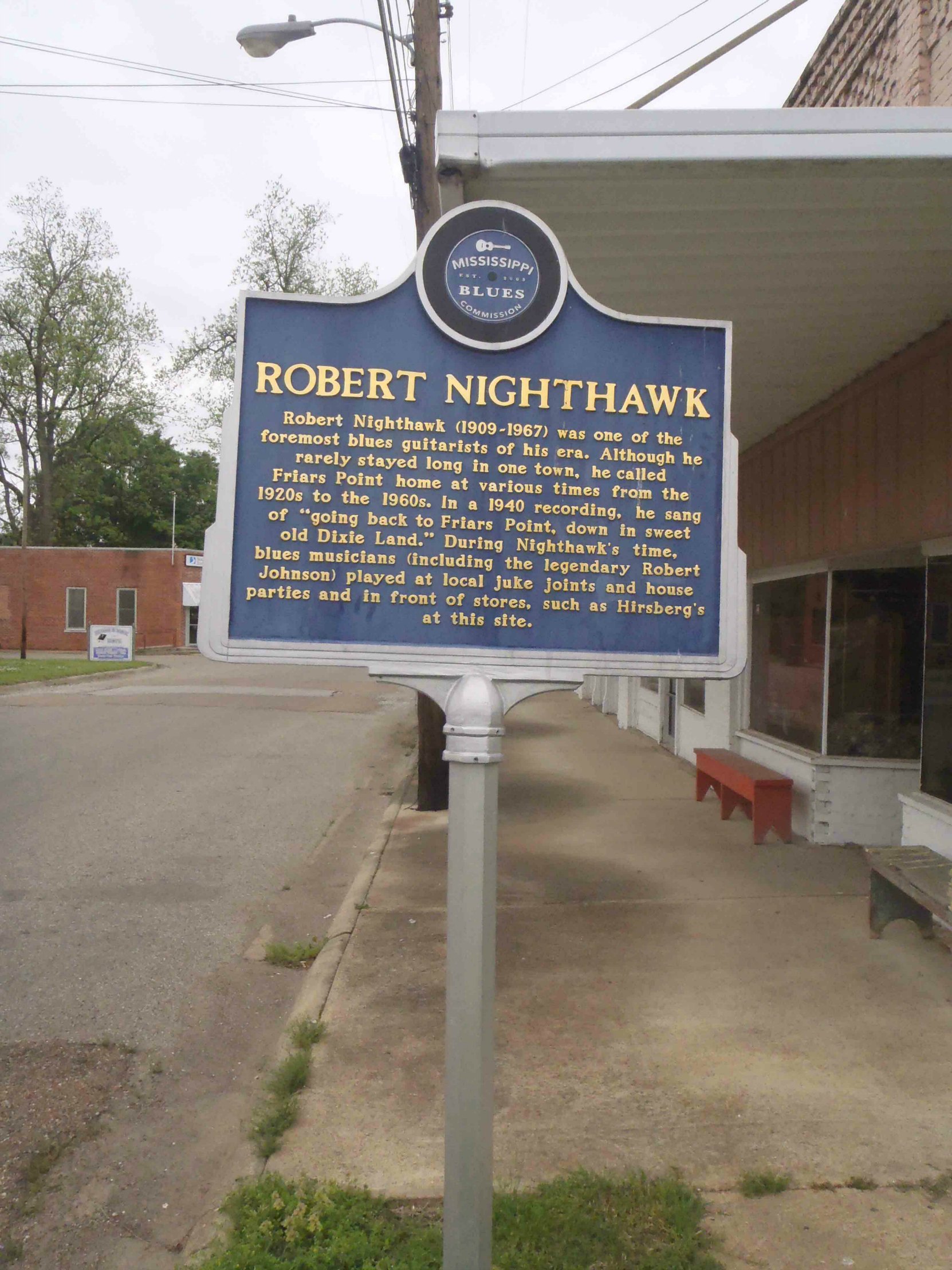 This marker reads:
"ROBERT NIGHTHAWK – Robert Nighthawk (1909-1967) was one of the foremost blues guitarists of his era. Although he rarely stayed long in one town, he called Friars Point home at various times from the 1920s to the 1960s. In a 1940 recording, he sang of "going back to Friars Point, down in sweet old Dixie Land." During Nighthawk's time, blues musicians (including the legendary Robert Johnson) played at local juke joints and house parties and in front of stores, such as Hirsberg's at this site."
The 1940 recording on which Robert Nighthawk sang "going back to Friars Point, down in sweet old Dixie Land" is called Friars Point Blues. Here are links to two mp3 versions of Friars Point Blues: from the CD Old Time Blues; from the CD Prowlin' With The Nighthawk.
The photos below show views of the building that once housed Hirsberg's Store, where blues musicians including Robert Johnson, Robert Nighthawk and Johnny Shines used to play.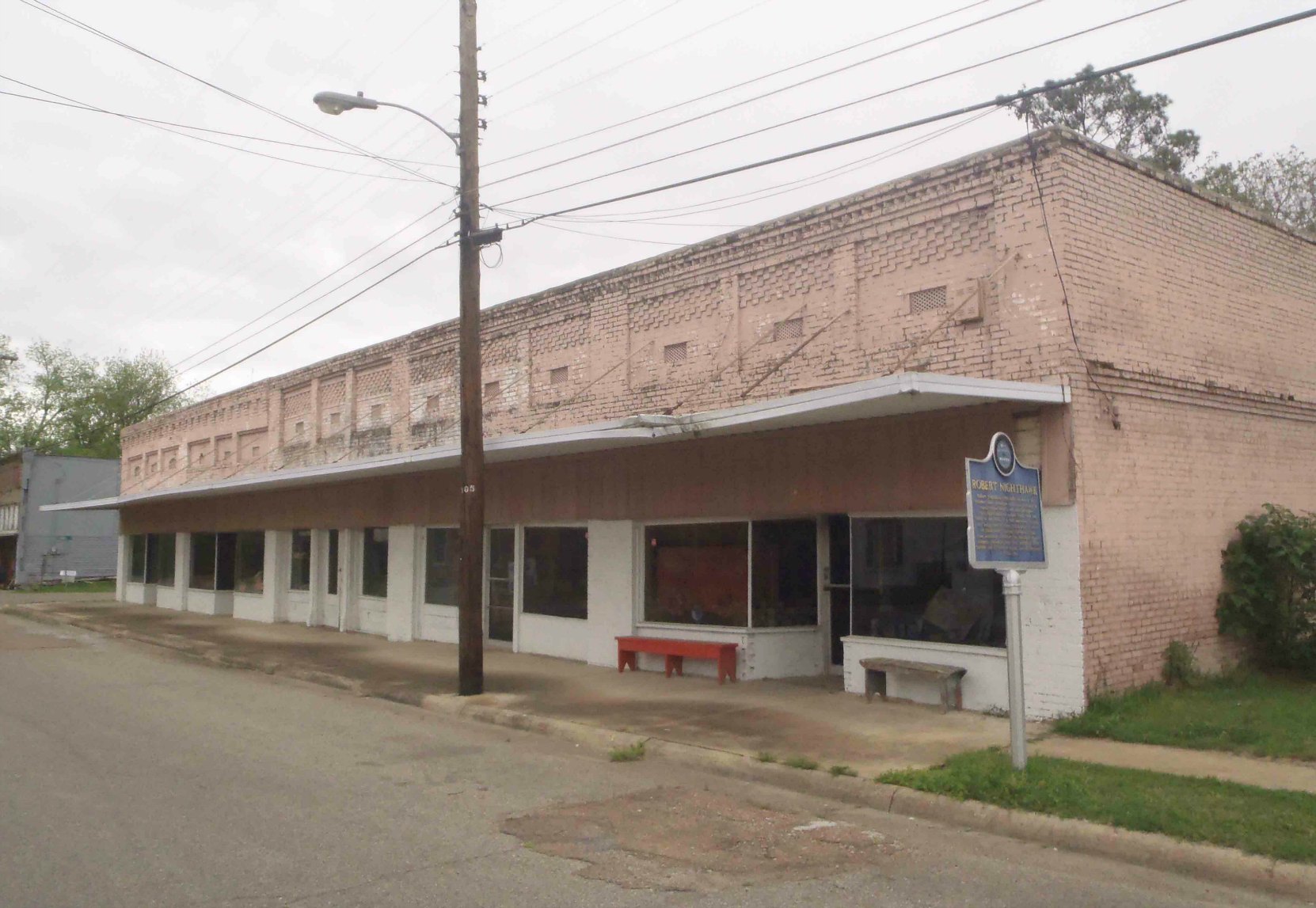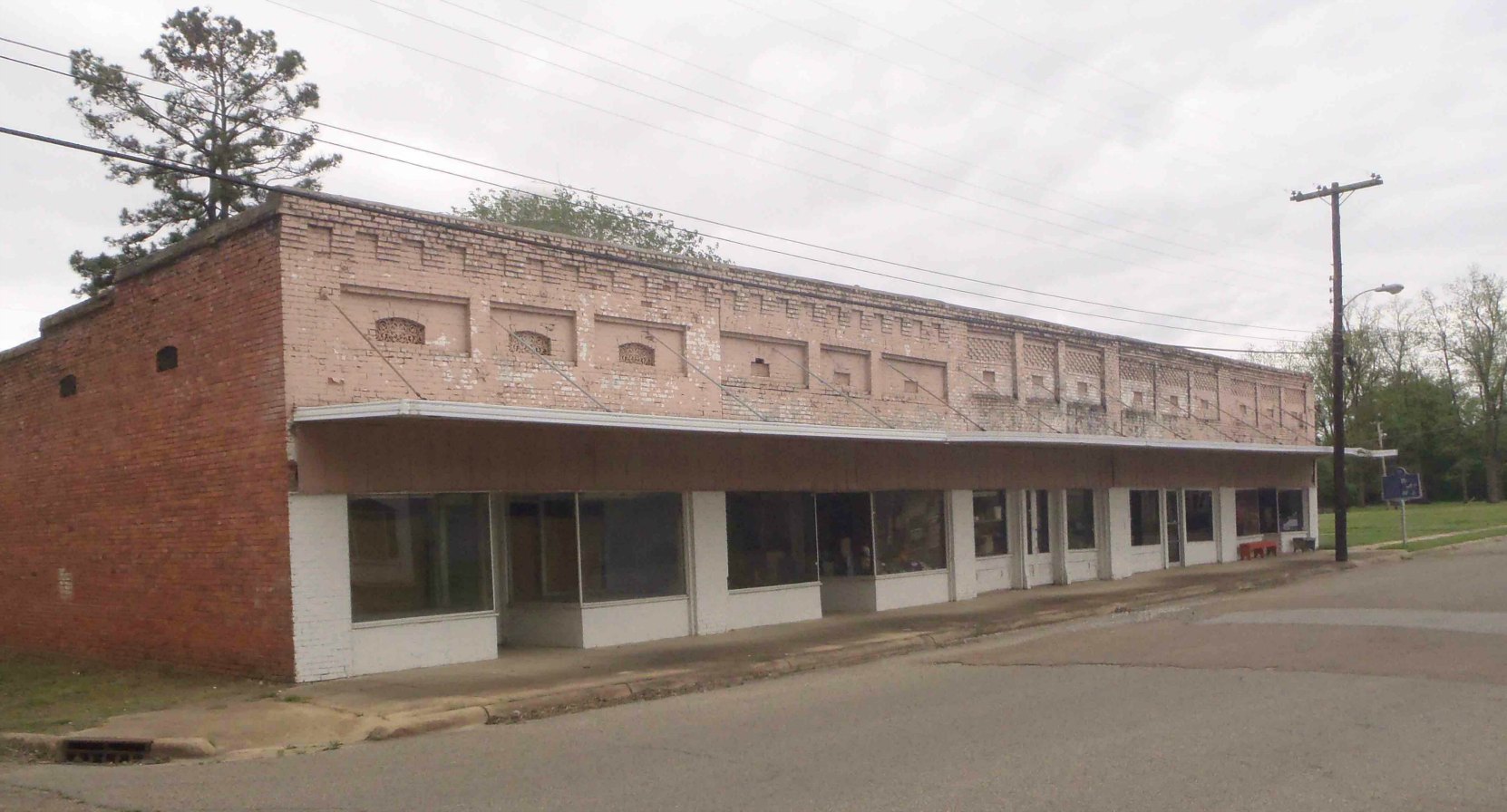 Here are some YouTube videos of Robert Nighthawk.
This is Mike Bloomfield interviewing Robert Nighthawk. It's audio only;
Annie Lee, originally released on Aristocrat Records. the predecessor of Chess Records
This is part of a 1964 documentary about Chicago's Maxwell Street, where Robert Nighthawk frequently played. Robert Nighthawk appears briefly in this documentary at 31:35.
Would you like to leave a comment or question about anything on this page?