The Tennessee Historical Commission has placed a marker commemorating Elvis Aaron Presley outside Graceland, Elvis Presley's home in Memphis, Tennessee.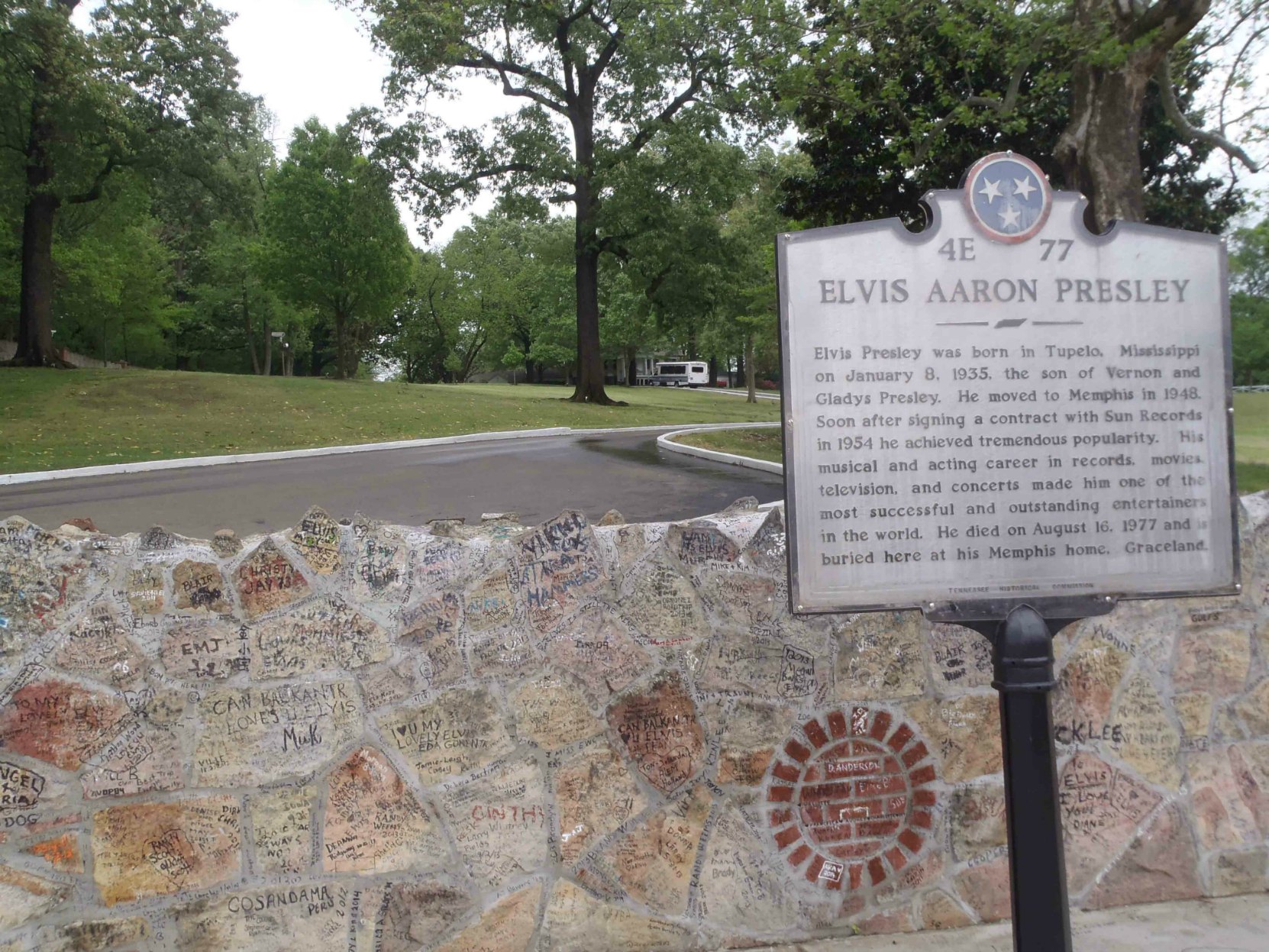 The GPS location of this marker is: N 35° 02.780′ W 90° 01.492′
This marker reads:
"ELVIS AARON PRESLEY – Elvis Presley was born in Tupelo, Mississippi on January 8, 1935, the son of Vernon and Gladys Presley. He moved to Memphis in 1948. Soon after signing a contract with Sun Records in 1954 he achieved tremendous popularity. His musical and acting career in records, movies, television and concerts made him one of the most successful and outstanding entertainers in the world. He died on August 16, 1977 and is buried here at his Memphis home, Graceland."
If you're an Elvis Presley fan, Graceland is worth visiting. The admission is fairly pricey but, if you're an Elvis fan and you're in Memphis, Graceland is worth seeing.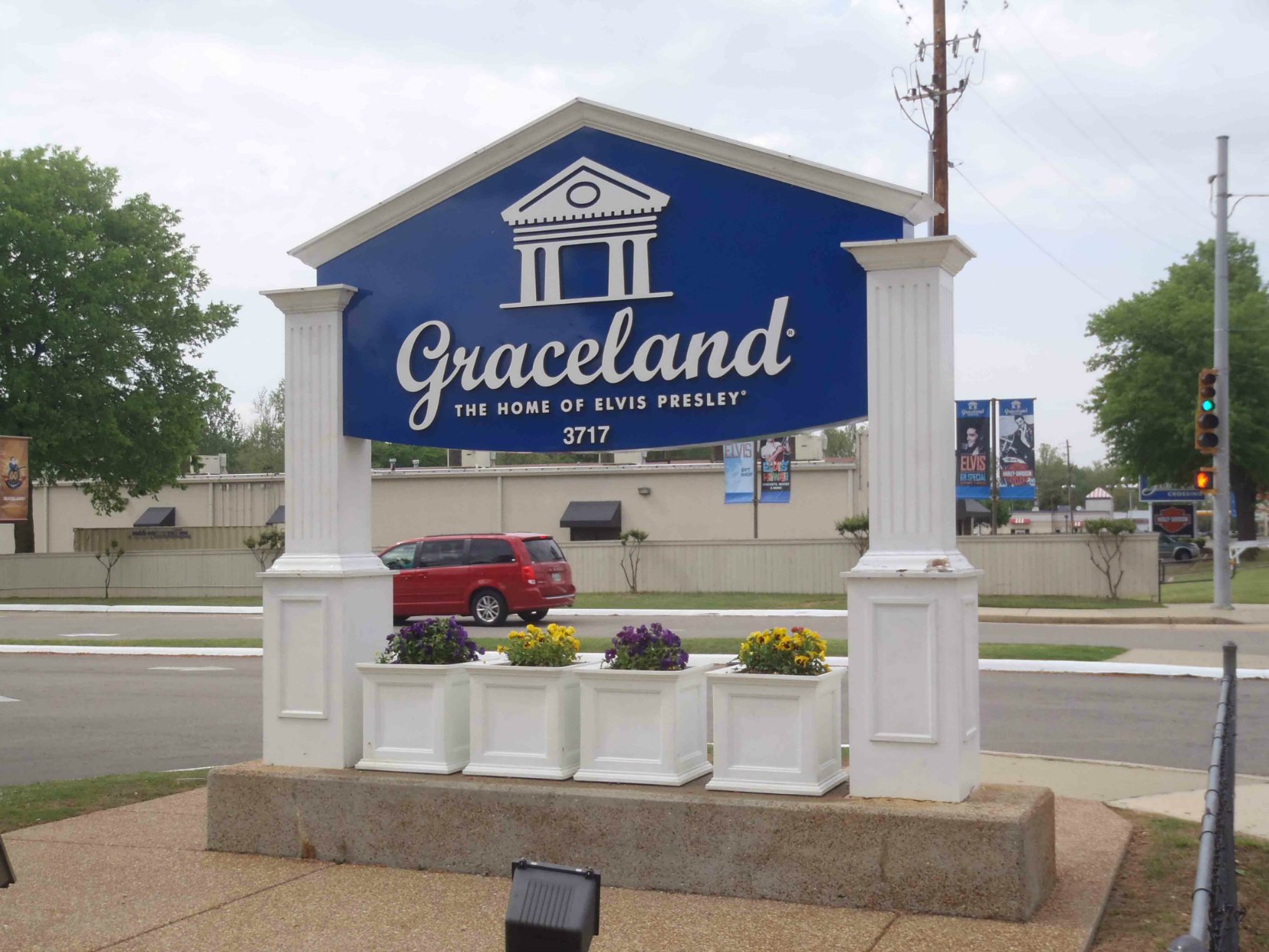 Here is a map showing the location of Graceland:

This Tennessee Historical Commission marker for Elvis Aaron Presley is just outside the entrance gates to Graceland.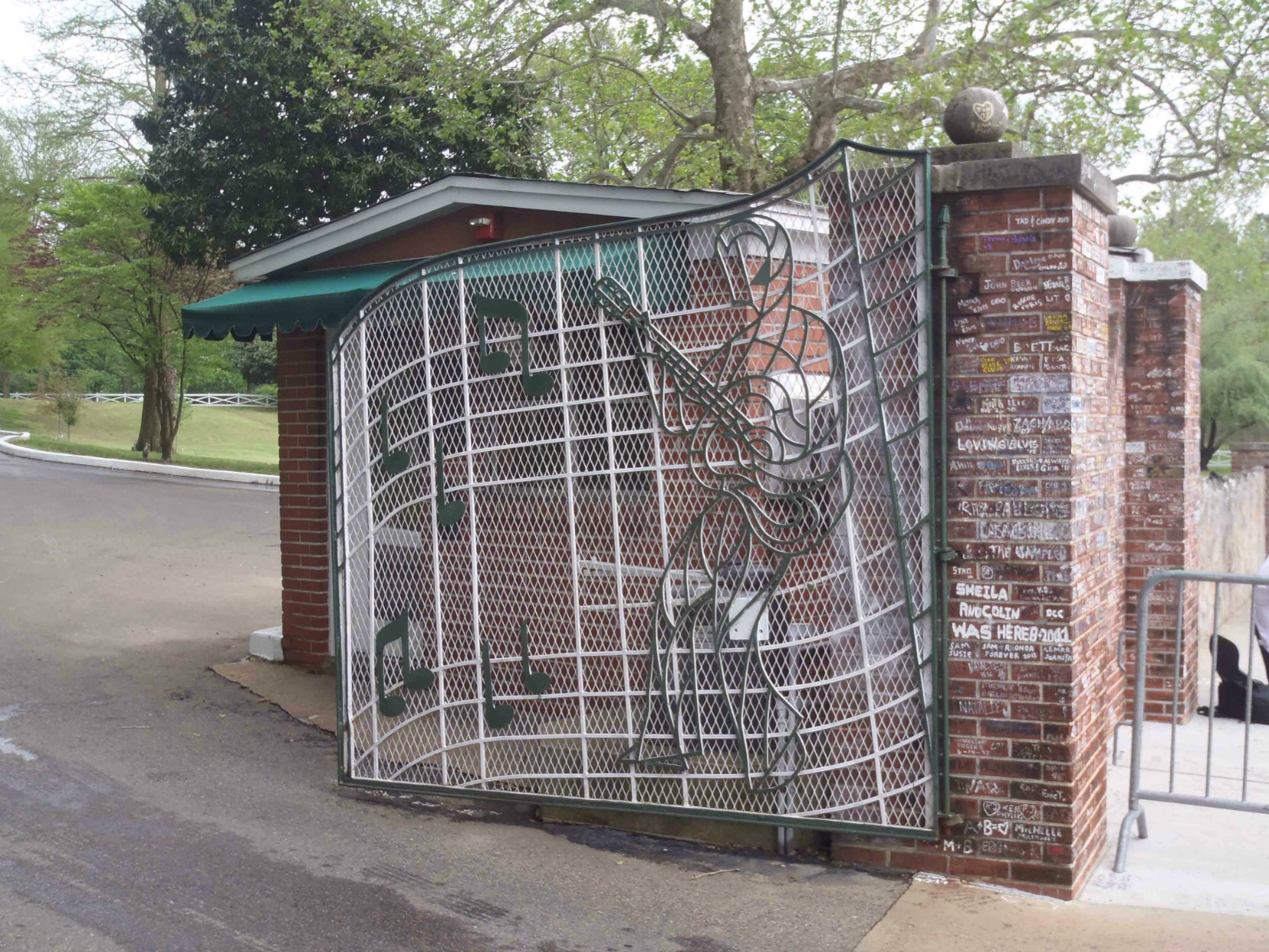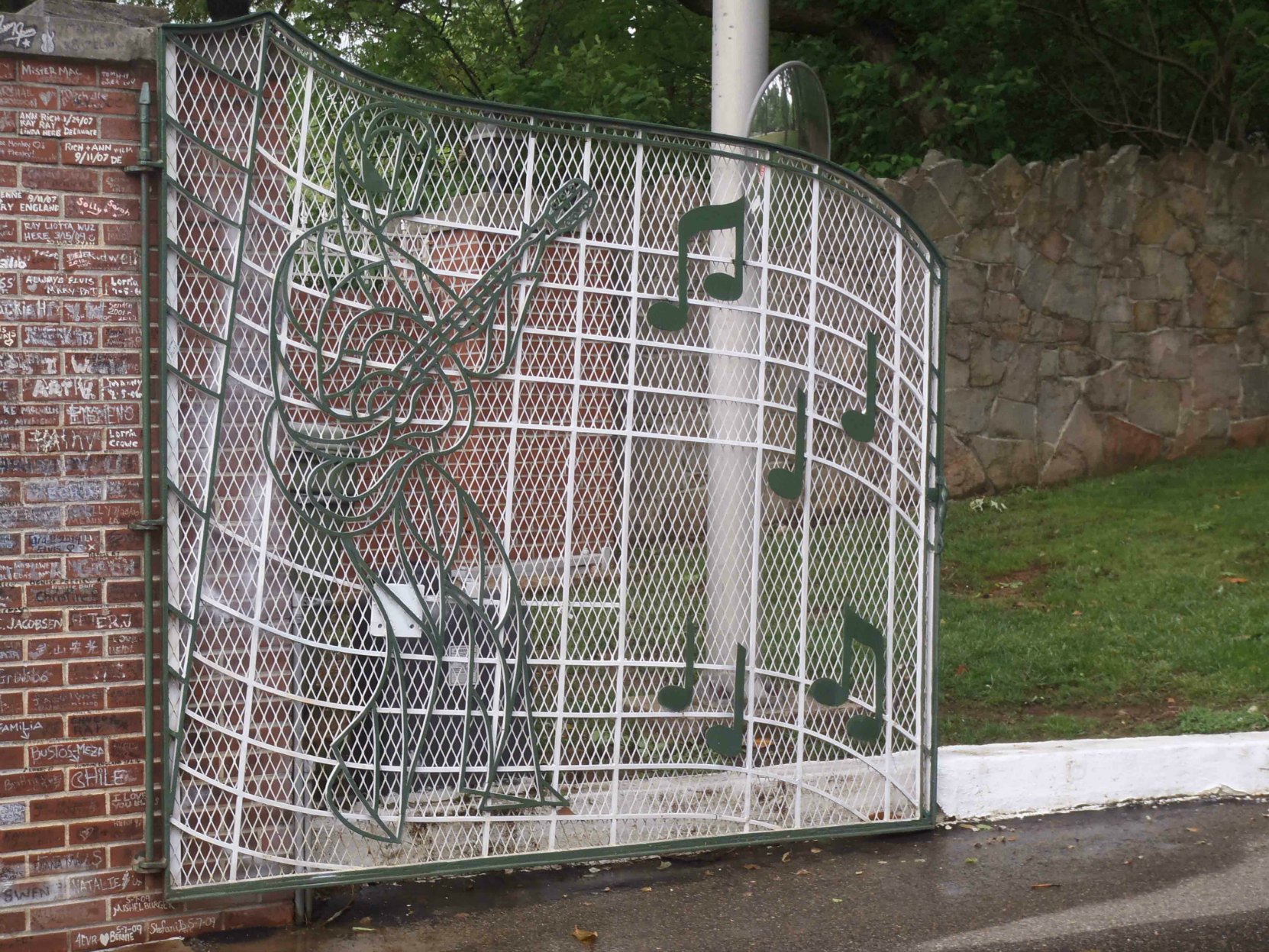 The Graceland ticket office is on the opposite side of Elvis Presley Boulevard from the house. After you get your ticket, a shuttle bus takes you to the front entrance of Graceland.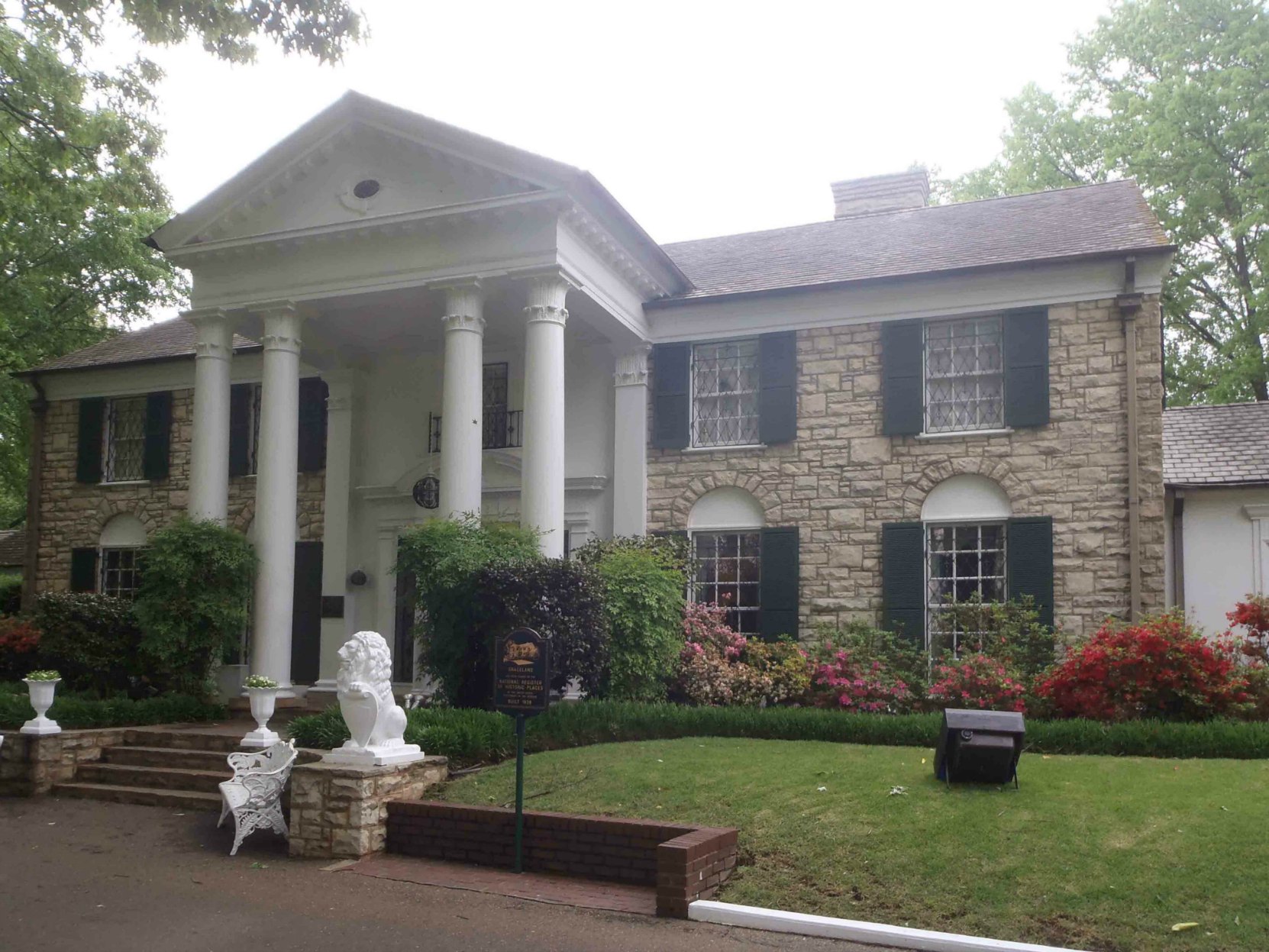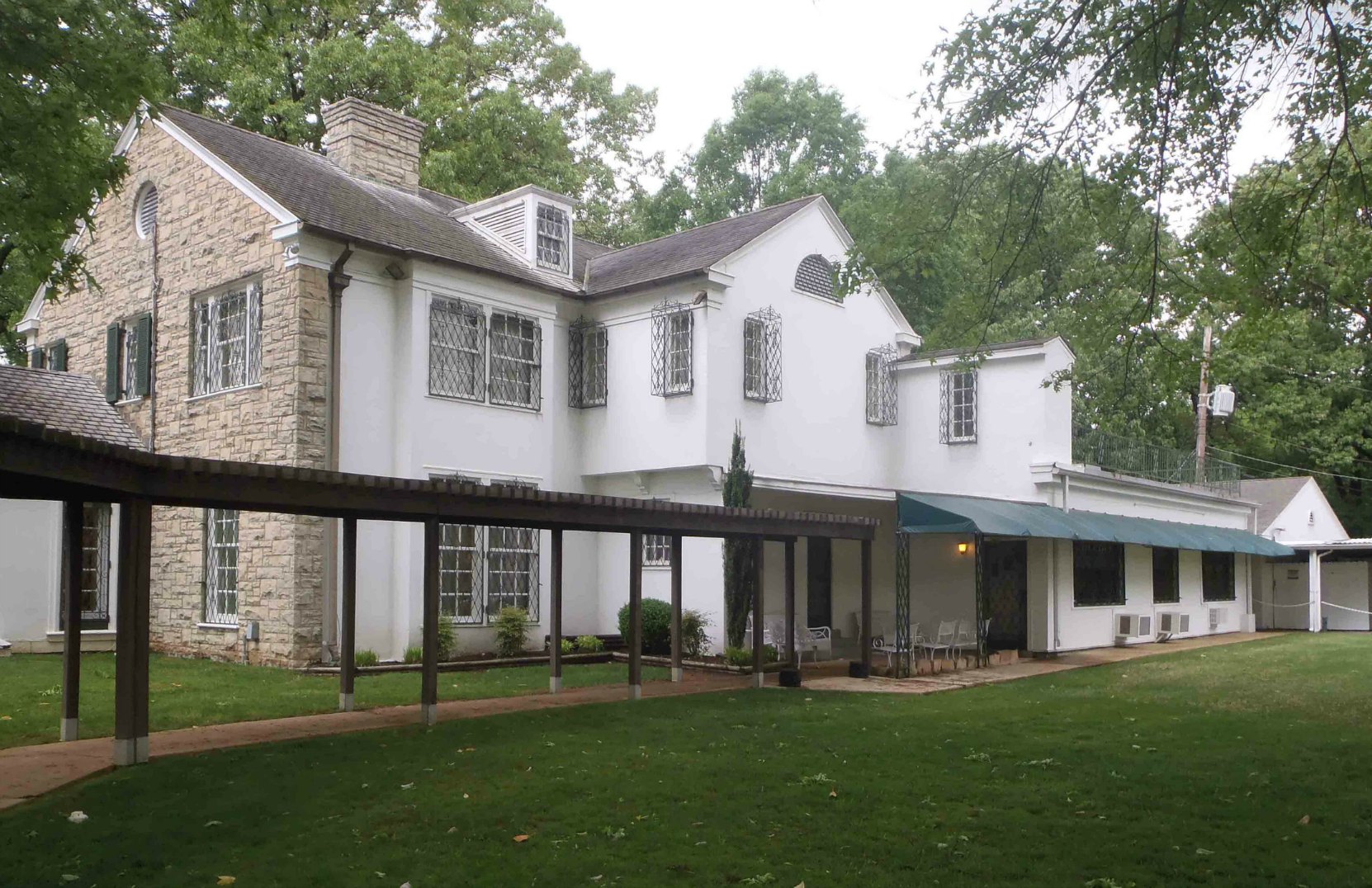 As indicated on the Tennessee Historical Commission marker outside Graceland, Elvis Presley is buried on the Graceland grounds, alongside his parents and his grandmother.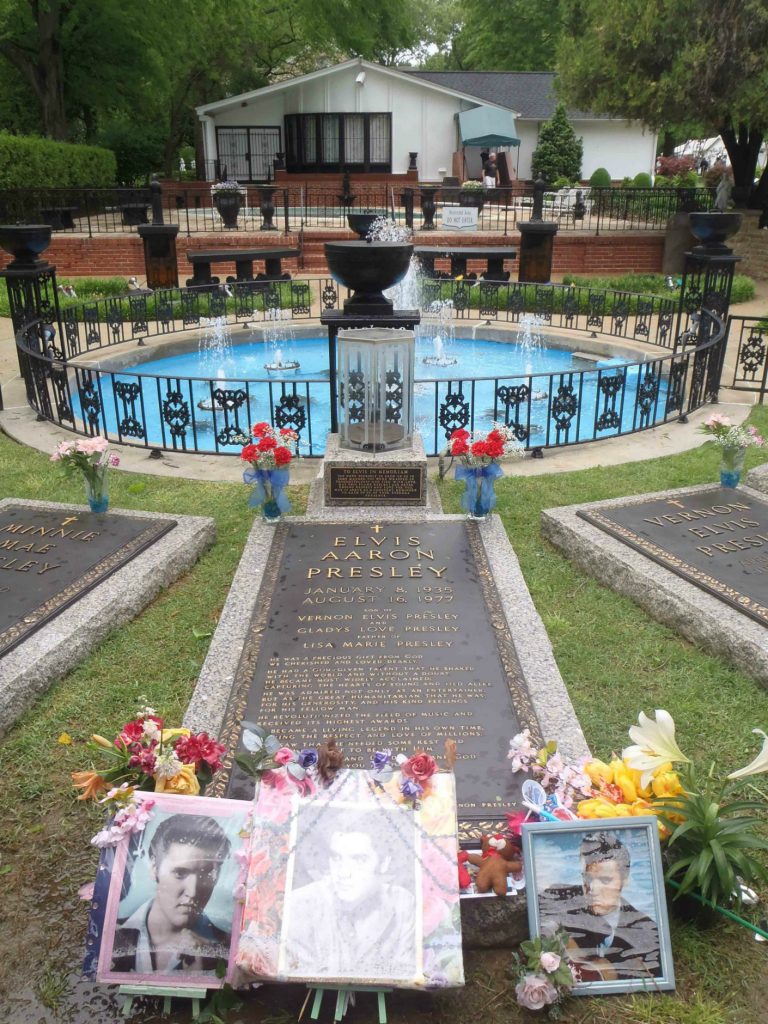 Here are some videos about Elvis Presley from people who played with him:;


Would you like to leave a comment or question about anything on this page?