This Tennessee Historical Commission marker for WDIA – The Goodwill Station is located outside WDIA Radio on Union Avenue in downtown Memphis, Tennessee. Here is a link to WDIA's online broadcast.
The GPS location of this marker is: N 35° 08.587′ W 90° 03.182′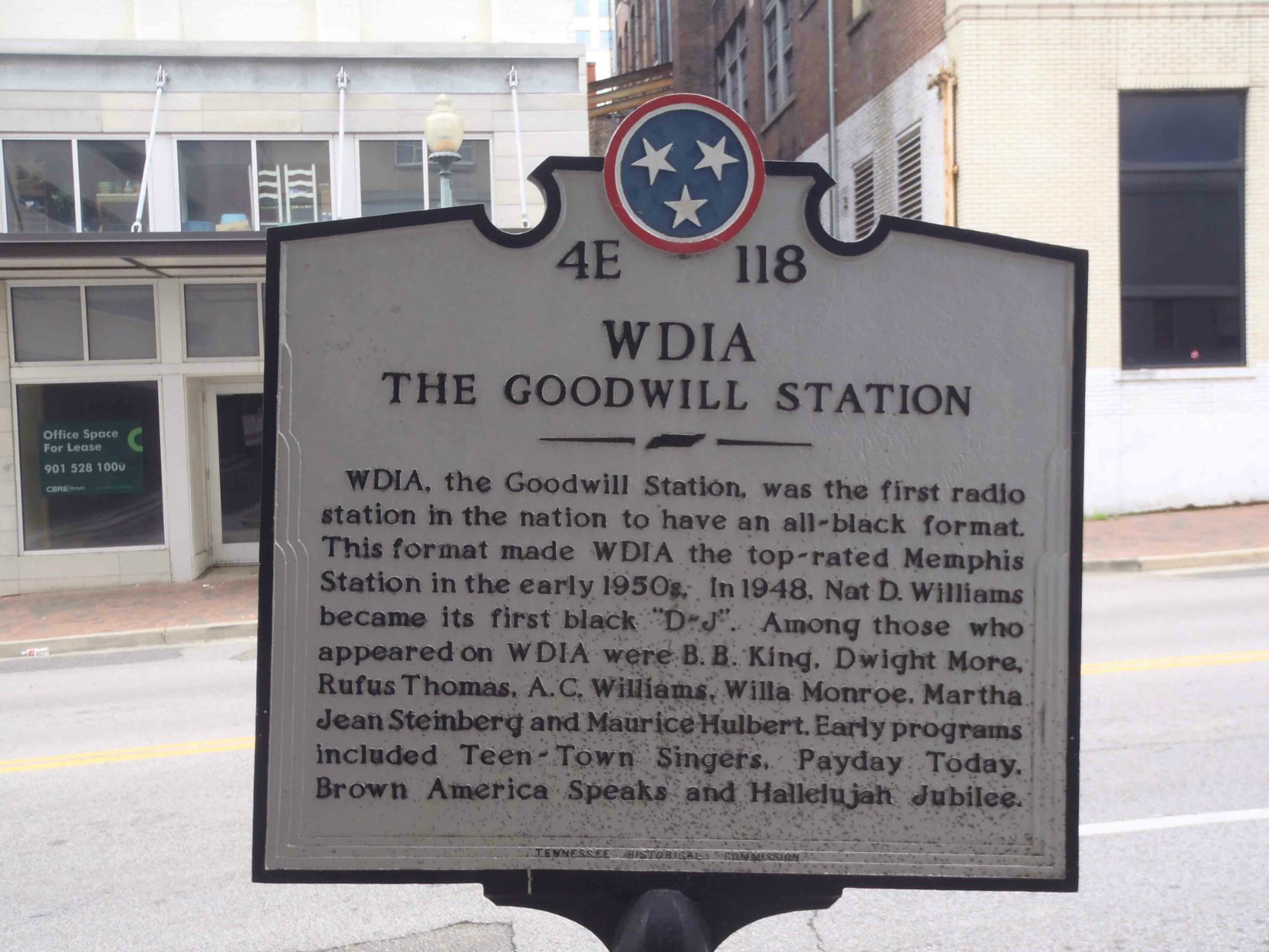 This marker reads:
"WDIA – THE GOODWILL STATION – WDIA, the Goodwill Station, was the first radio station in the nation to have an all-black format. This format made WDIA the top-rated Memphis station in the early 1950s. In 1948, Nat D. Williams became its first black 'D-J.' Among those who appeared on WDIA were B.B. King, Dwight More, Rufus Thomas, A.C. Williams, Willa Monroe, Martha Jean Steinberg and Maurice Hulbert. Early programs included Teen-Town Singers, Payday Today, Brown America Speaks and Hallelujah Jubilee."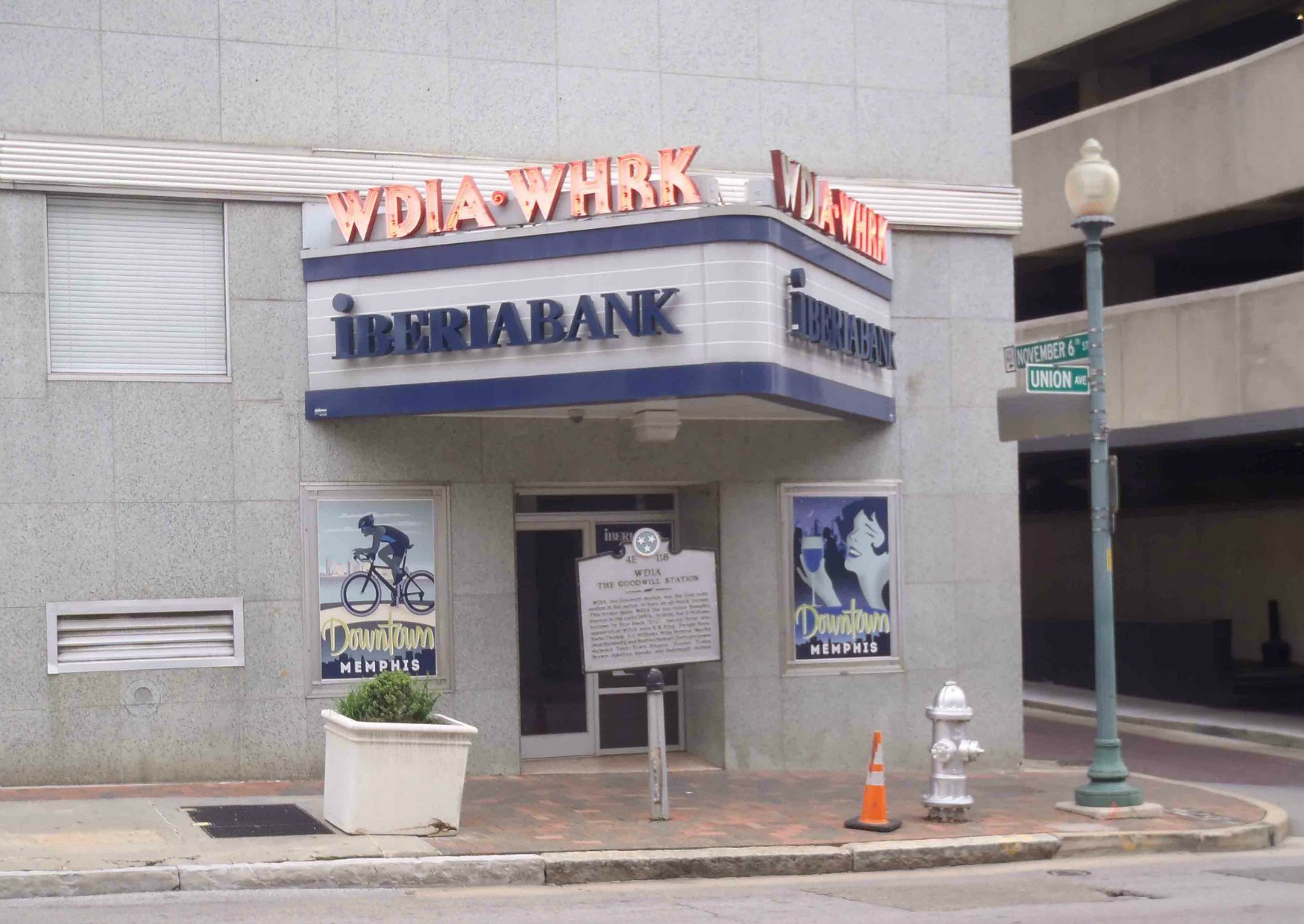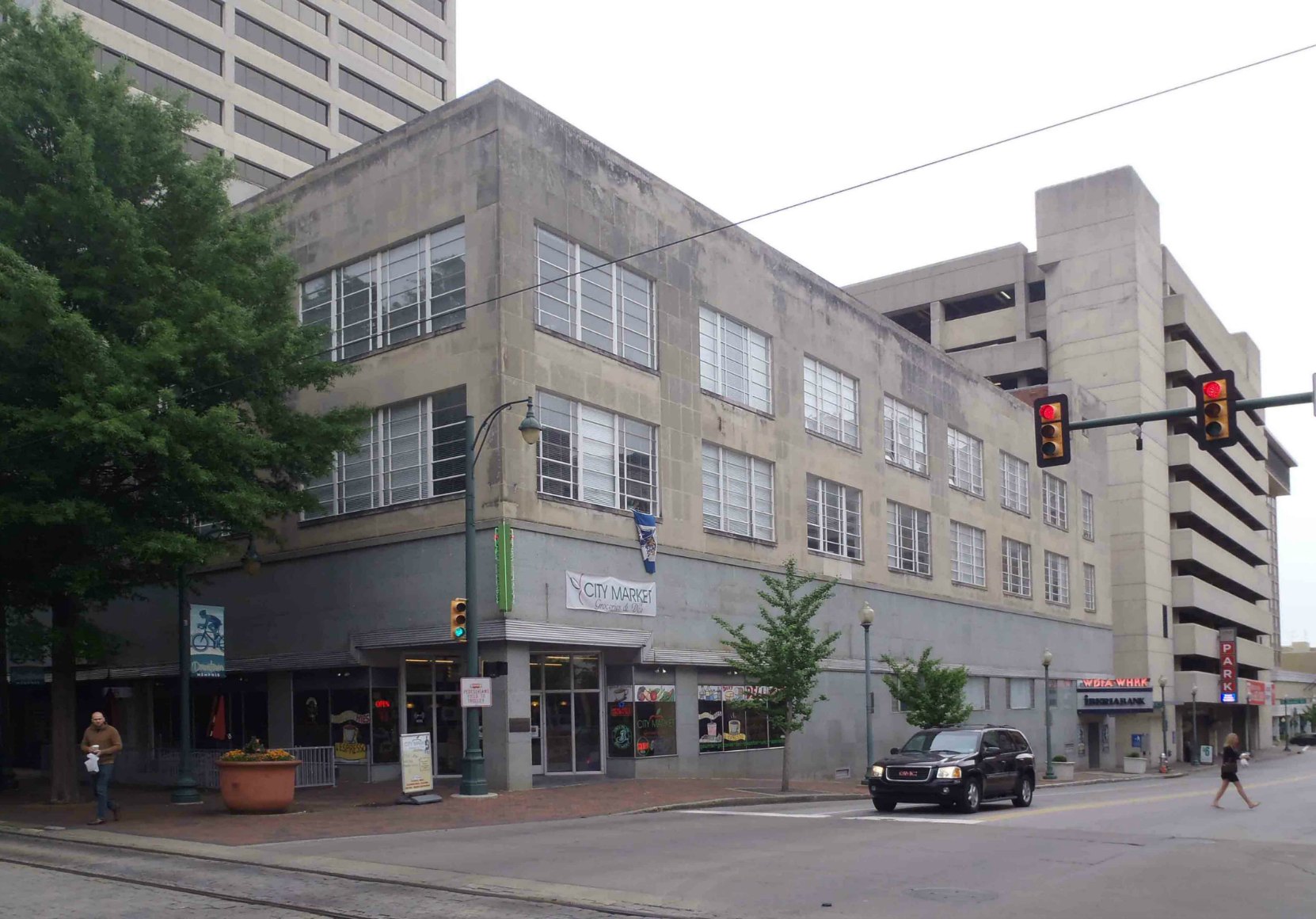 Here are some links to more information on WDIA:
The CD cover for B.B. King's Original Greatest Hits (shown below) shows B.B. King during his days with WDIA.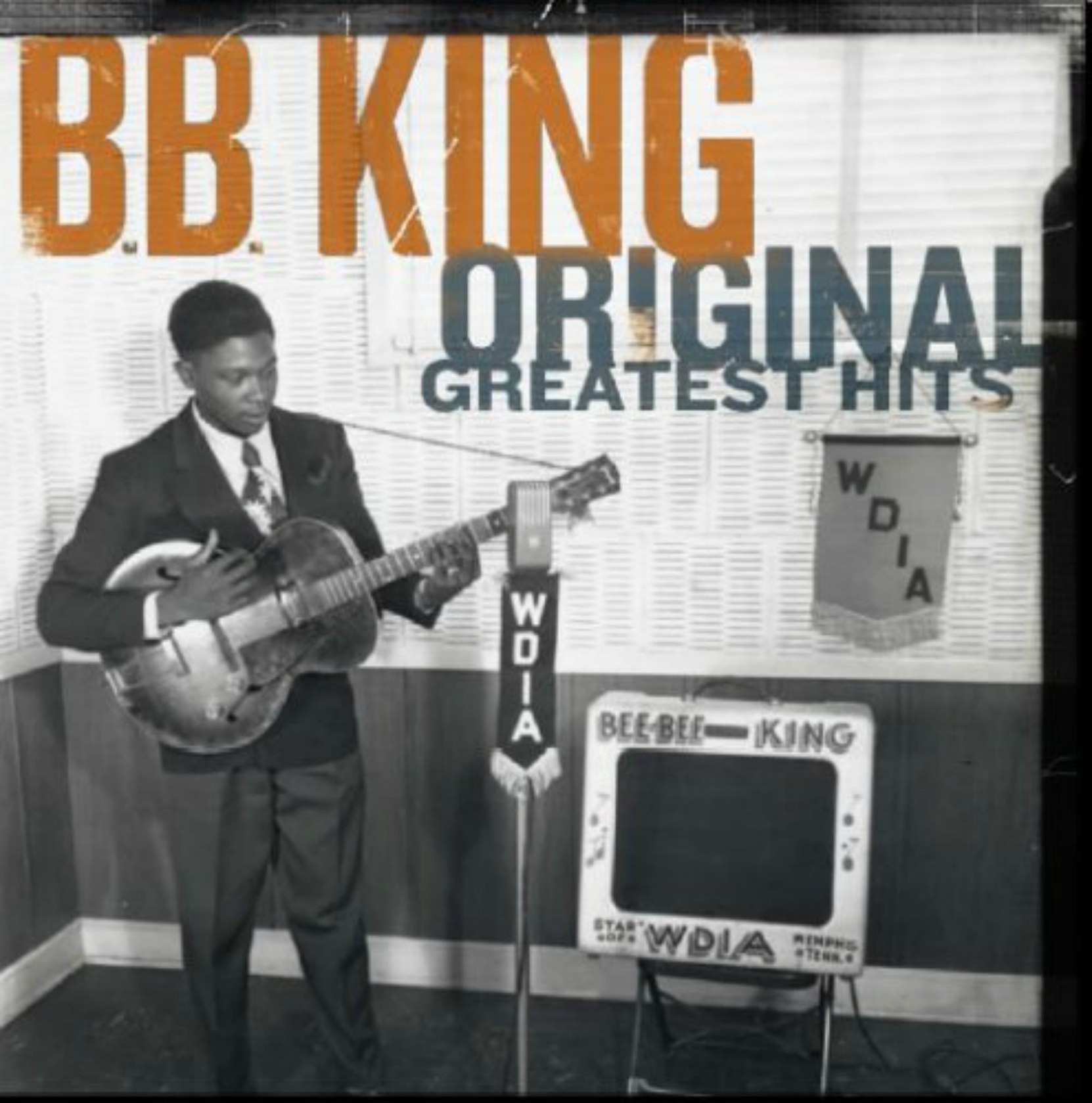 Would you like to leave a comment or question about anything on this page?