This Tennessee Historical Commission marker is located in the 300 block of Beale Street in Memphis, Tennessee. It stands outside the former site of the Palace Theater, where Rufus Thomas, Jr. often appeared as host and Master of Ceremonies.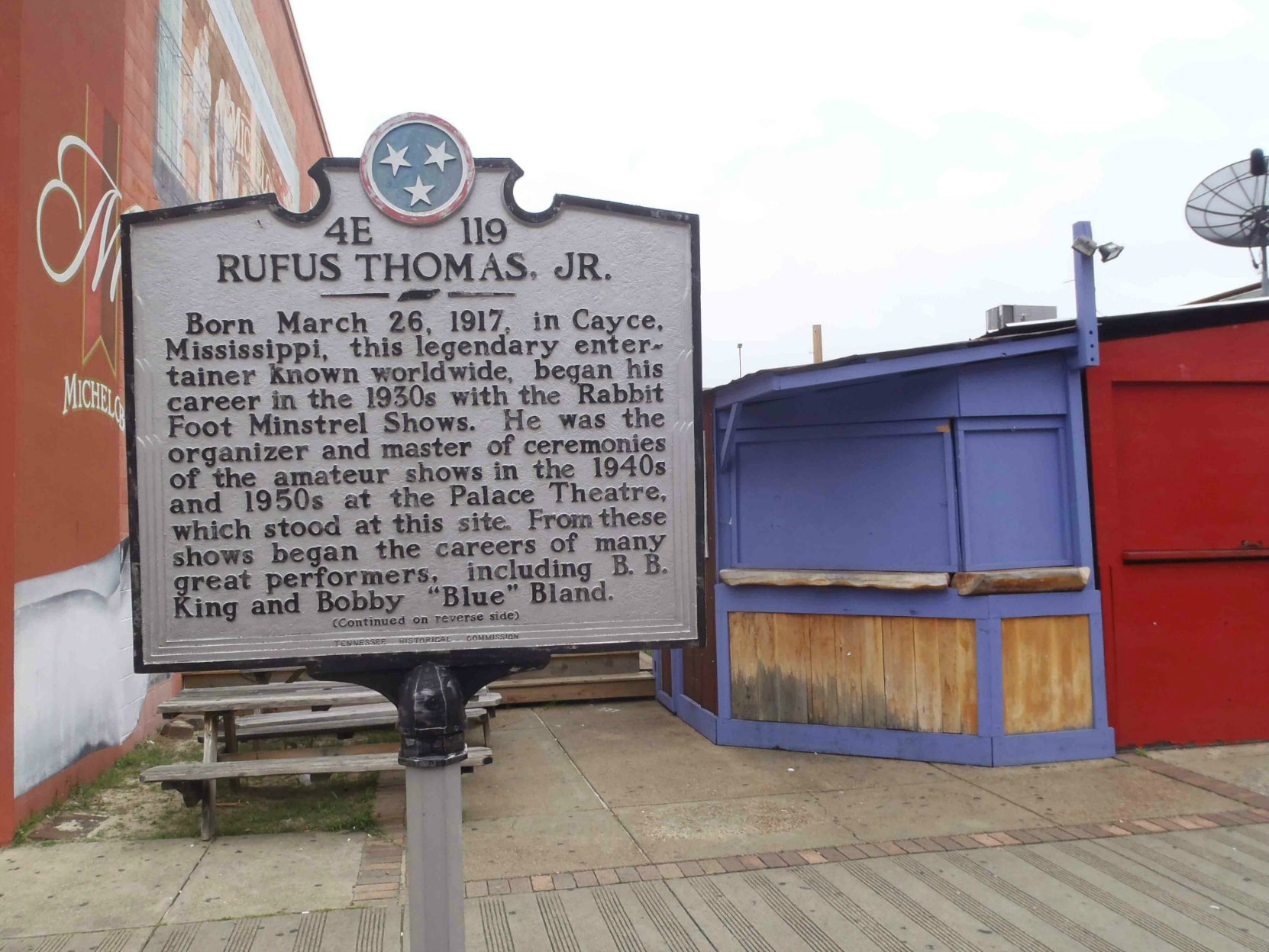 This marker reads:
"RUFUS THOMAS, JR. – Borm March 26, 1917, in Cayce, Mississippi, this legendary entertainer, known worldwide, began his career in the 1930s with the Rabbit Foot Minstrels Shows. He was the organizer and master of ceremonies of the amateur shows in the 1940s and 1950s at the Palace Theater, which stood at this site. From these shows began the careers of many great performers, including B.B. King and Bobby 'Blue' Bland."
Here are some links to more information on Rufus Thomas Jr.:
There is another Tennessee Historical Commission marker at this site for Nat D. Williams.
The Palace Theatre closed in 1955 and was demolished in 1972. Here is how the former Palace Theatre site appears now.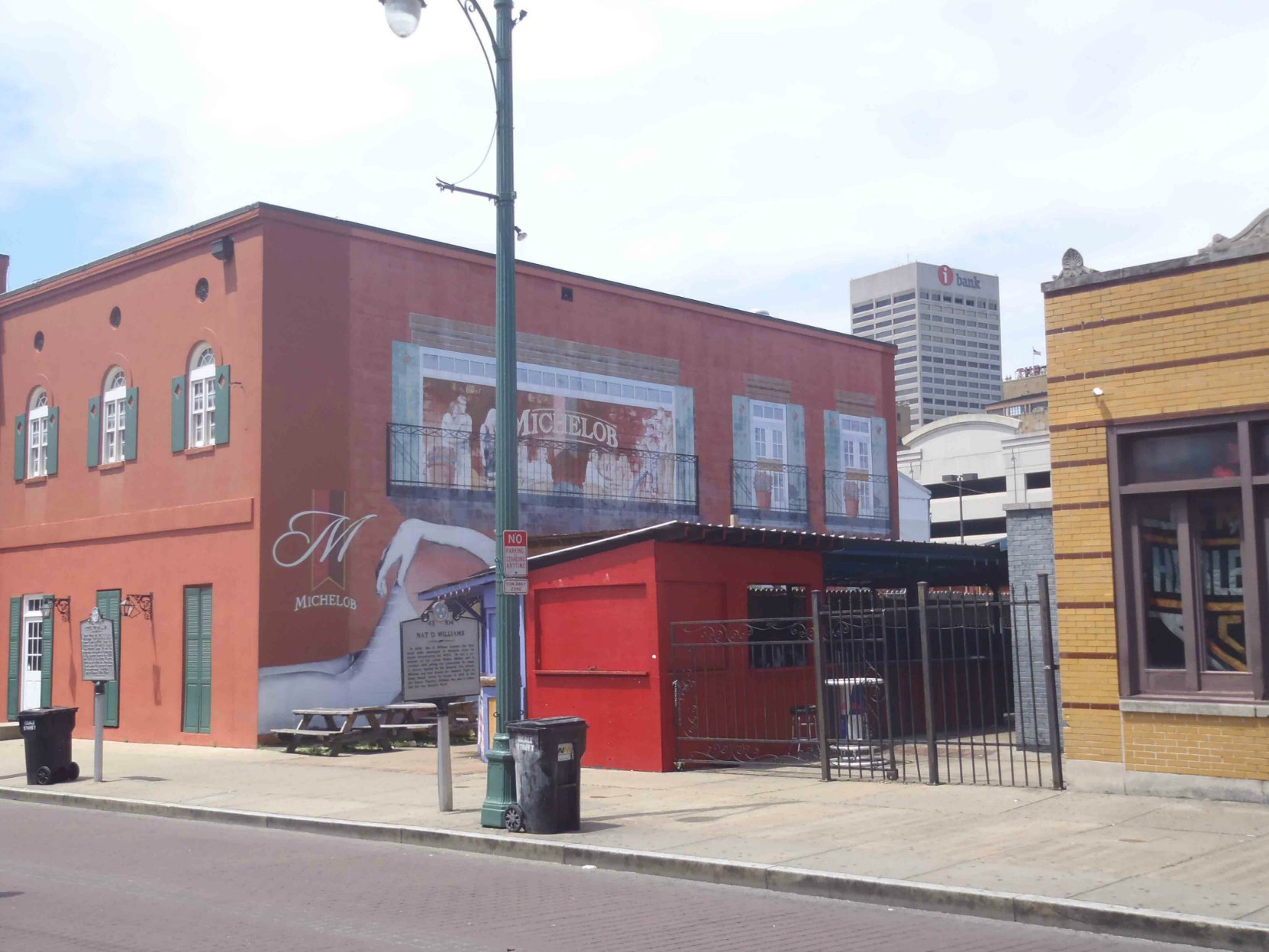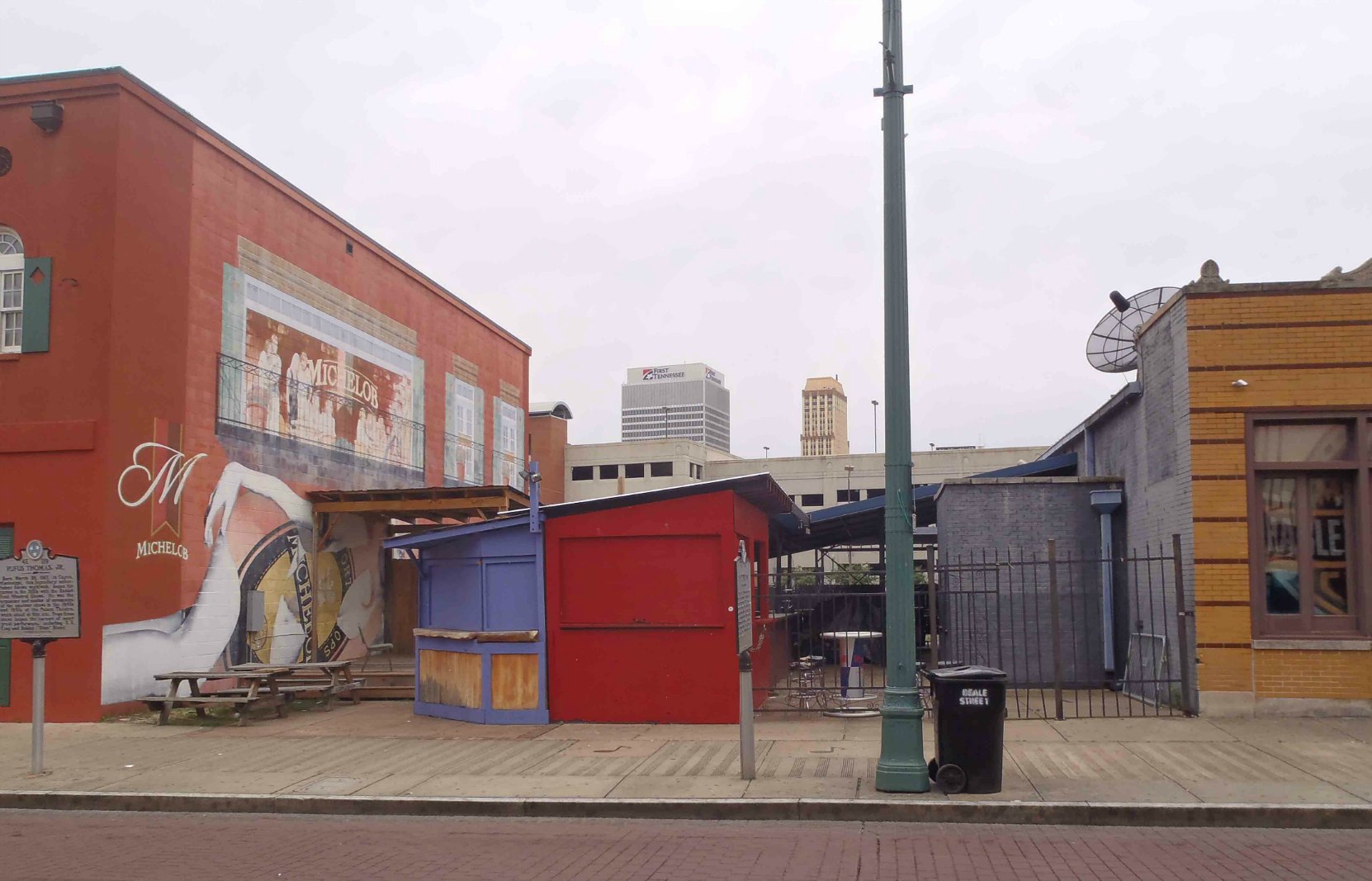 Would you like to leave a comment or question about anything on this page?