As part of our series on Blues Musicians' Graves, here is a page on the grave of Rufus Thomas Jr.  (1917-2001) in New Park Cemetery, Memphis, Tennessee.
Rufus Thomas Jr. (26 March 1917 – 15 December 2001) is probably best known as a STAX Records artist who is recorded STAX hits such as: "Walkin' The Dog," "Do The Funky Chicken,"
Rufus Thomas started his career with the Rabbit Foot Minstrels, based in Port Gibson, Mississippi. After moving from Mississippi to Memphis he became an MC at the Palace Theatre on Beale Street in Memphis with Nat Williams, on the Palace Theatre Amateur Night.
Nat Williams was hired as a DJ by WDIA in 1949 and soon brought Rufus Thomas to WDIA. Thomas began hosting a 15 minute radio show called Sepia Swing Club but soon had a two hour show on WDIA called Hoot and Holler.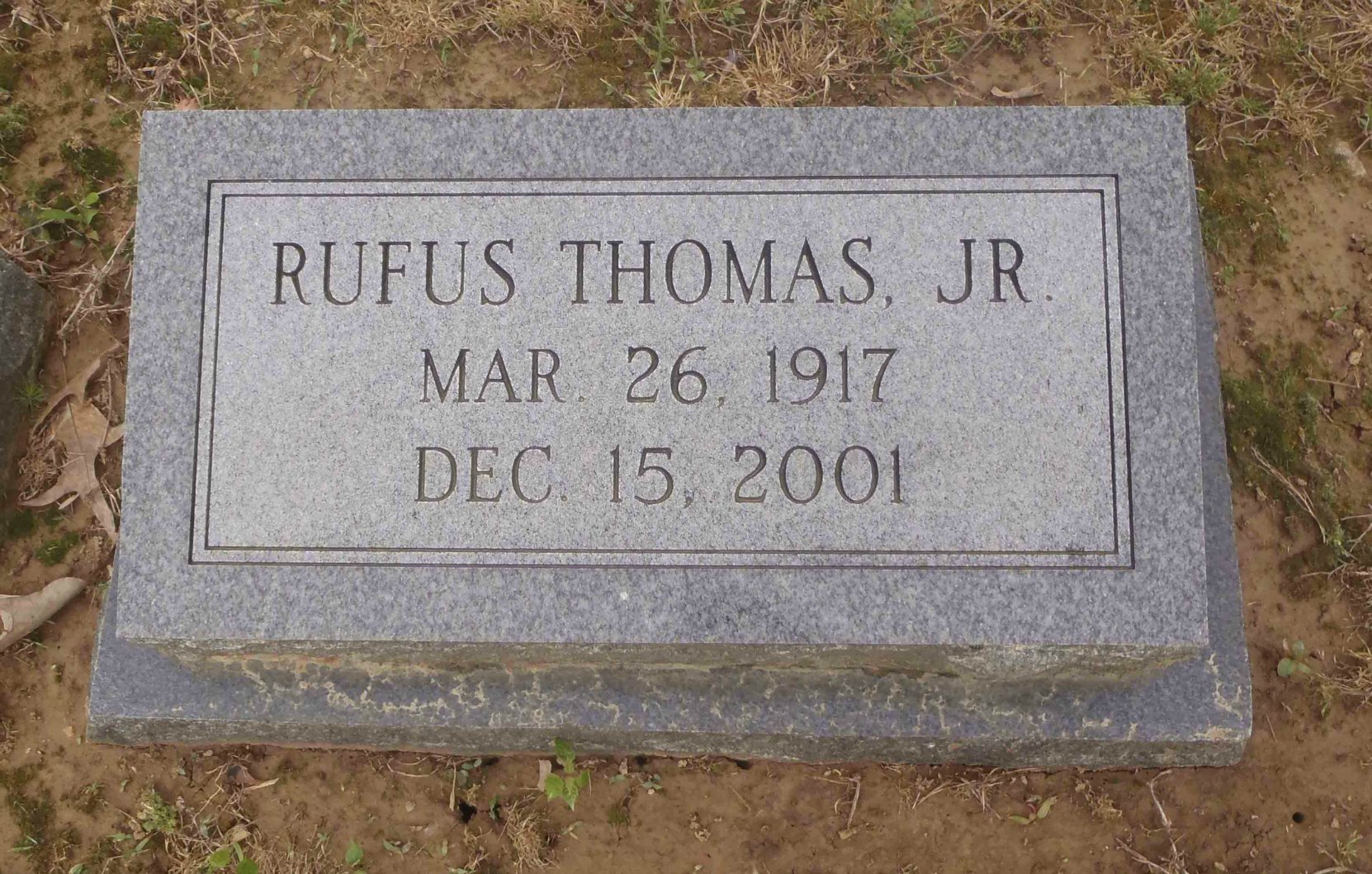 Rufus Thomas recorded for Sun Records in the 1950's and for STAX Records in the 1960's and 1970's.
His daughter, Carla Thomas, also became a STAX Records artist, recording hits like "Knock On Wood."
Rufus Thomas Jr. was inducted into the Memphis Music Hall of Fame in 2012.
Here are some videos of Rufus Thomas Jr.
Walkin' The Dog, 1965 TV performance
Rufus Thomas at WattStax, 1973
Walkin' The Dog, 1989
Funky Chicken, 1989 performance.
Here are some Rufus Thomas recordings on STAX Records.
We have included the following among our Recommended Recordings for Rufus Thomas Jr.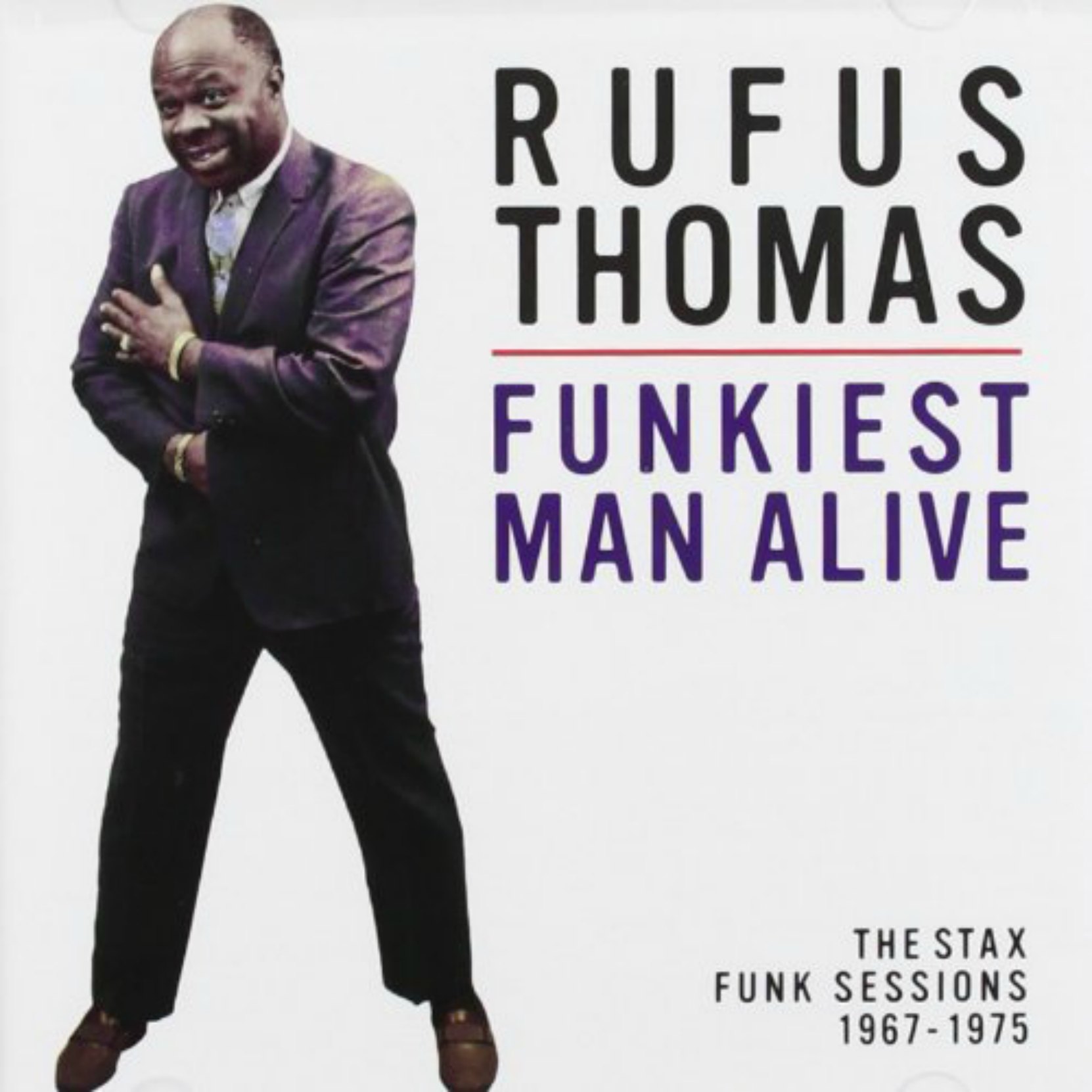 Would you like to leave a comment or question about anything on this page?