The site of the Panola County Courthouse in Sardis, Mississippi has an interesting connection to Sonny Boy Williamson (Rice Miller) and Robert Lockwood Jr.
The music journalist and historian Robert Palmer recorded an interview with Robert Lockwood, Jr. in 1979, in which Robert Lockwood Jr. recalled being incarcerated for vagrancy with Sonny Boy Williamson in the Panola County Jail in Sardis for twenty one days in the mid to late 1930s.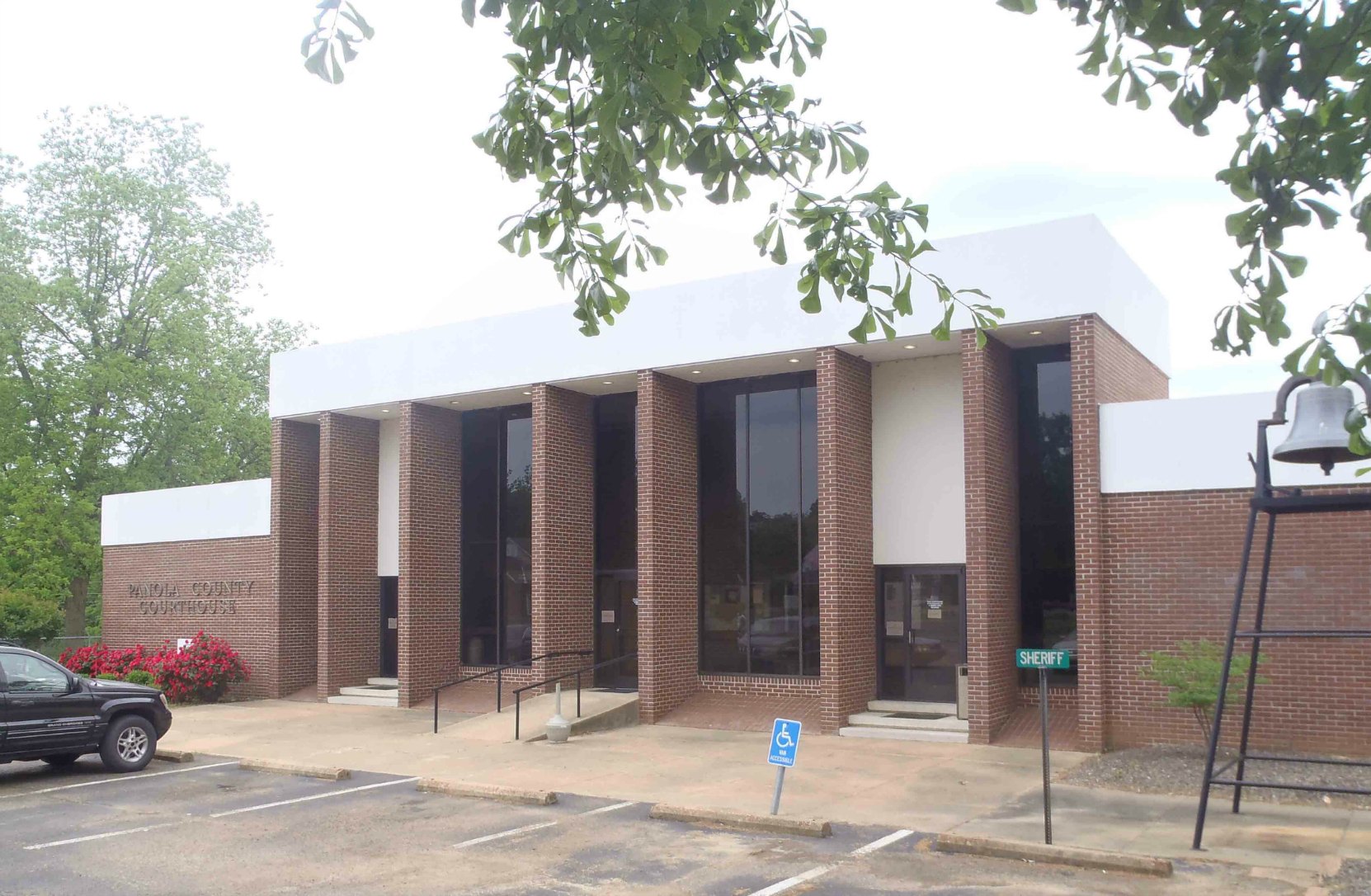 The Panola County Court House and jail from the 1930s was demolished in 1972 and replaced, on the same site, with the current Panola County Court House, shown in the photo above. The bell on the right of this photo came from the previous Panola County Courthouse which figures in Robert Lockwood Jr.'s recollections of Sardis, Mississippi.
The GPS location of the Panola County Courthouse is: N34° 26.047′ W89° 35.104′
Here is how Robert Palmer's 1981 book, Deep Blues, recounted Robert Lockwood Jr.'s story of 1930's Sardis, Mississippi: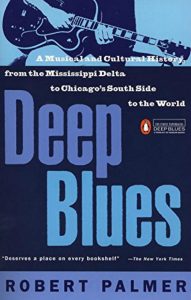 "….One time we left the Delta and went up into the hill country, and in Sardis they put us in jail for vagrancy for twenty-one days. That was on a Friday. On Saturday, we went up on the second floor and  raised the jailhouse windows and started playing.
In a matter of minutes, the jailhouse was surrounded with people. There was a little fence down there, about as big as the one on the side of my yard, and the people started throwing nickels and dimes and quarters and dollars over that fence. The trusty went out and picked the money up, and we knew he didn't bring it all to us. We knew he got fat, but when he turned it in to us, we had made four hundred dollars. That day. The next night, the high sheriff and the deputy sheriff came and asked us did we want to go out and make some money. Sid and Ed was their names. And for the next twenty-one days, they took us out to serenade for the whites, every night but Sunday. They'd take up the money for us, pass the hat, make the people not put nothin' less than a dollar in it. And then they'd take us back and put us in jail. Now, mind you, they was bustin' places for corn whiskey right and left, and they gave us a whole gallon of that. We had girls comin' to the jailhouse and spendin' the night. We was eatin' from a hotel down the street. So it really wasn't like bein' in no jailhouse. But it was terrible 'cause it was against our will….
See, this particular part of Mississippi was really starved for music. And the police officers, they liked the way we sounded and just took advantage of bein' police officers. They knew the only way they was going to be able to enjoy us was to lock us up. Sonny Boy was doing quite a few country and western things – 'You Are My Sunshine' and stuff like that. Them white people down there always did like the blues. They just didn't like the people who played the blues….Well, by the time our twenty one days was up, we had close to a thousand dollars apiece. So old man Ed asked me and Sonny Boy at the same time, 'Look, if I turn y'all loose, what y'all gonna do?' And I mean I'll tell the truth, even if it hurt me. I grew up like that. I said, 'Mr. Ed. I'm getting the hell outta here.' Sonny Boy said, 'Whoahh, I'm gonna stay around awhile.' They laughed and let us out. Knew damn well he was lying. And as soon as we got out, we hit the highway."
We tried to verify this story by looking up the original 1930's records at the Panola County Courthouse. Unfortunately, the Panola County Courthouse does not have these records and the staff did not know where to find them or even whether these records still exist. The Panola County Courthouse staff couldn't tell us anything about the 1930's High Sheriff or his Deputies, Sid and Ed, referred to by Robert Lockwood Jr.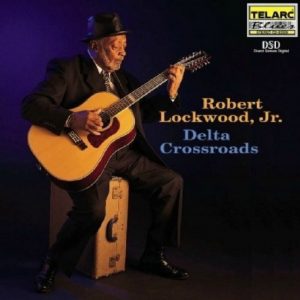 We didn't have much success tracking down other information mentioned by Robert Lockwood Jr.
There's no trace of the fence he mentions and we couldn't see a building that resembled the "hotel down the street" where he and Sonny Boy Williamson got their meals, although it is possible we're reading his story too literally and the "hotel down the street" was actually on the town's main street, a few blocks away. We'll do some research on that.
Most of the buildings on Sardis' main downtown streets look as though they would have been there in the 1930's when Sonny Boy Williamson and Robert Lockwood Jr. were incarcerated in the Panola County jail, so large segments of the town's architecture appear to still resemble the Sardis Robert Lockwood Jr. would have seen in the 1930s.
Would you like to leave a comment or question about anything on this page?