This Mississippi Blues Trail marker commemorating Nehemiah "Skip" James is on the east side of Highway 49, just outside Bentonia, Mississippi. Although the marker first appears to be in a field alongside Highway 49, you can drive right up to the marker. It's at the southeast corner of the intersection of Highway 49 and Highway 433.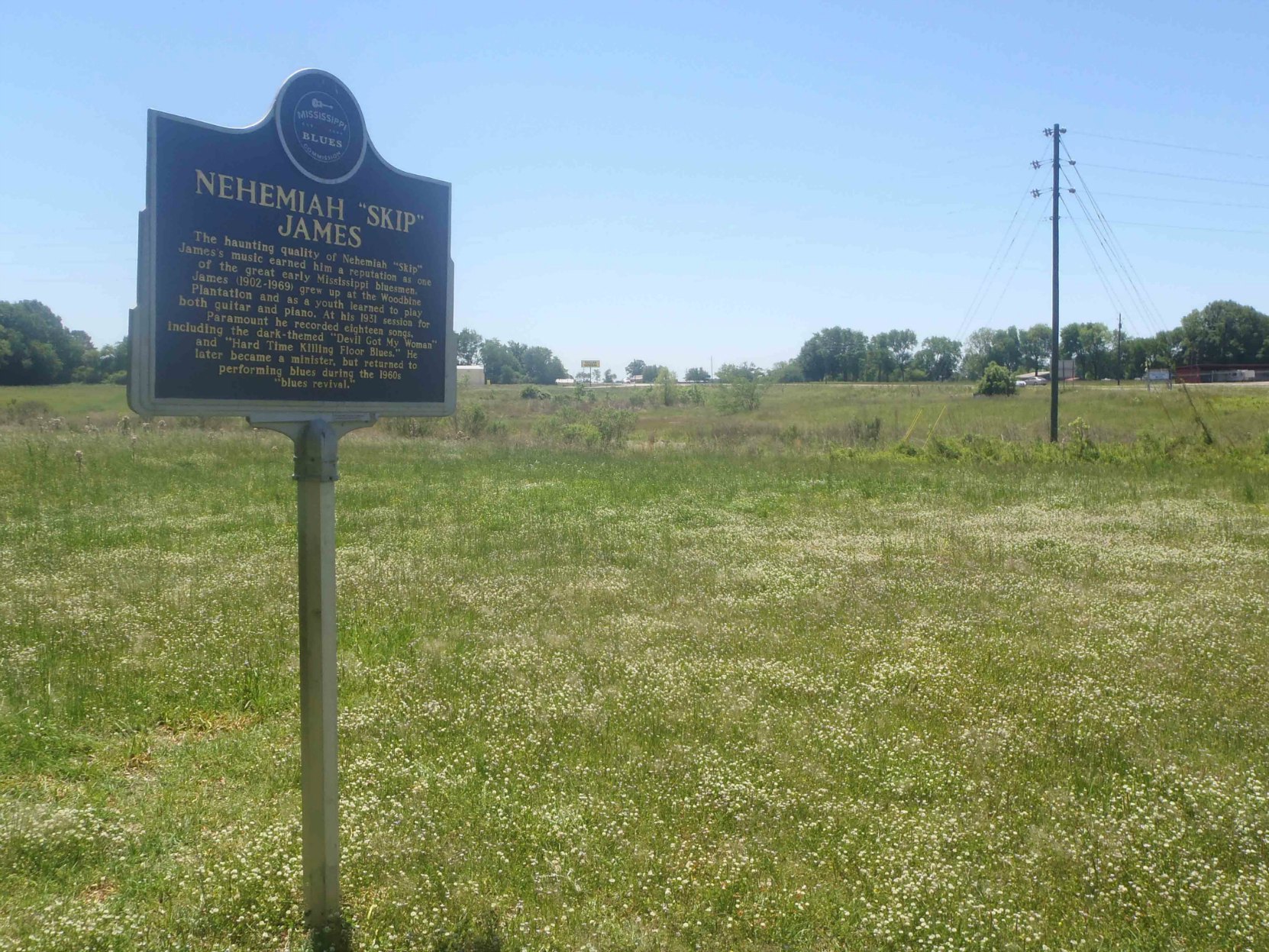 The GPS location of this marker is: N 32° 38.432′ W 90° 22.348′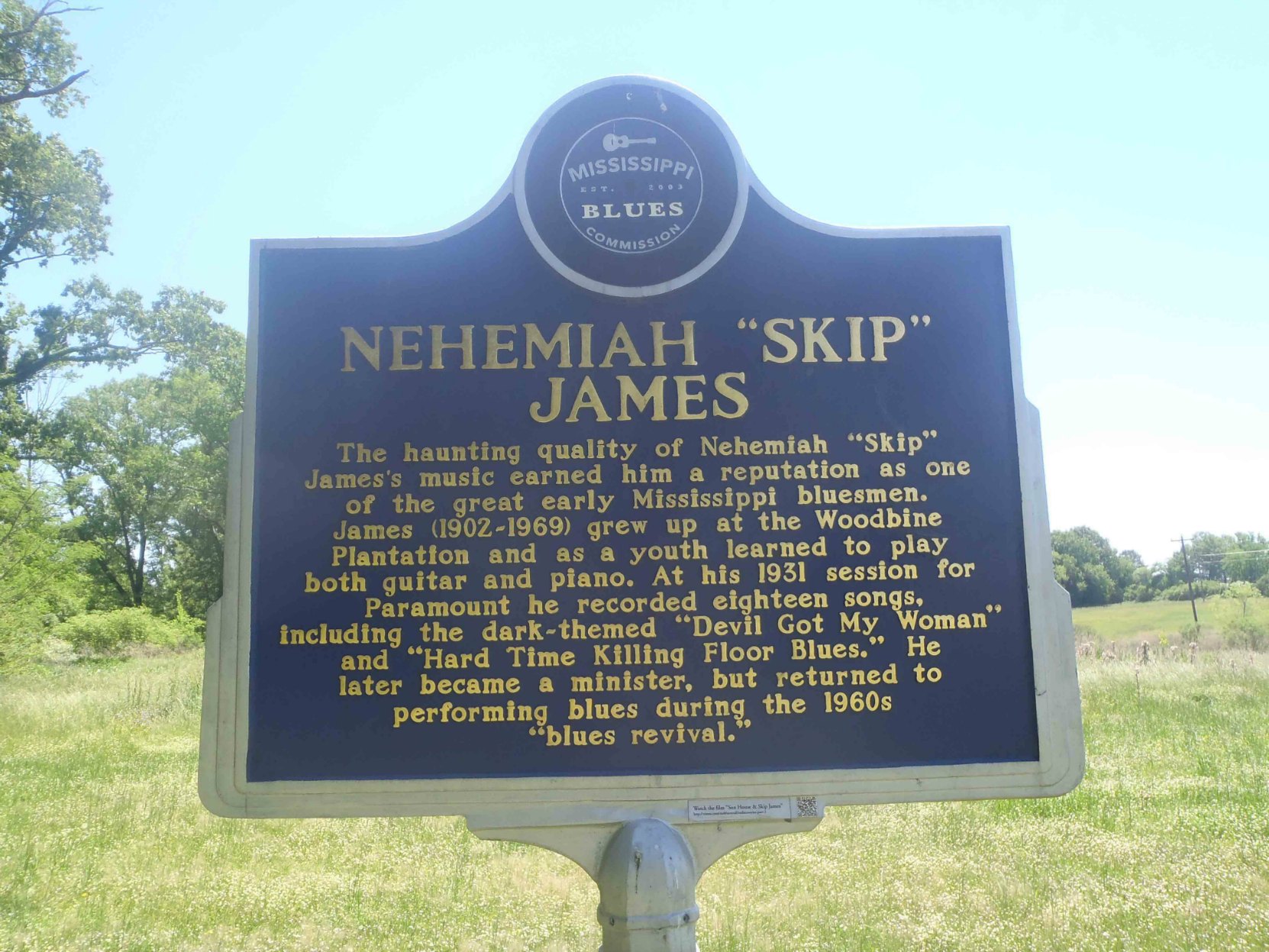 The marker reads:
"NEHEMIAH 'SKIP' JAMES – The haunting quality of Nehemiah 'Skip' James' music earned him a reputation as one of the great early Mississippi bluesmen. James (1902-1969) grew up at the Woodbine Plantation and as a youth learned to play both guitar and piano. At his 1931 session for Paramount he recorded eighteen songs, including the dark-themed "Devil Got My Woman" and "Hard Time Killing Floor Blues." He later became a minister, but returned to performing blues during the 1960s 'blues revival.' "
Skip James' I'm So Glad was covered by Cream on the Fresh Cream album.
There is another Mississippi Blues Trail marker nearby for the Blue Front Cafe.
Here is a Google Street View image of this site:
Here is a map to the Skip James marker on the Mississippi Blues Trail:

Here are some videos of Skip James performing in the 1960's:
Devil Got My Woman, performed in 1966. This song is mentioned on the Mississippi Blues Trail marker. That's Howlin' Wolf on the right side of the frame.
Crow Jane, performed in 1967.
Hard Times Killing Floor Blues, performed at the American Folk and Blues Festival, Cologne, Germany, 9 August 1967
Among Our Recommendations and Recommended Recordings for Skip James' music is Legends of Country Blues, from JSP Records, which features all of Skip James' early recordings along with the complete early recordings of Bukka White and Son House and the complete recordings of Tommy Johnson and Ishmon Bracey.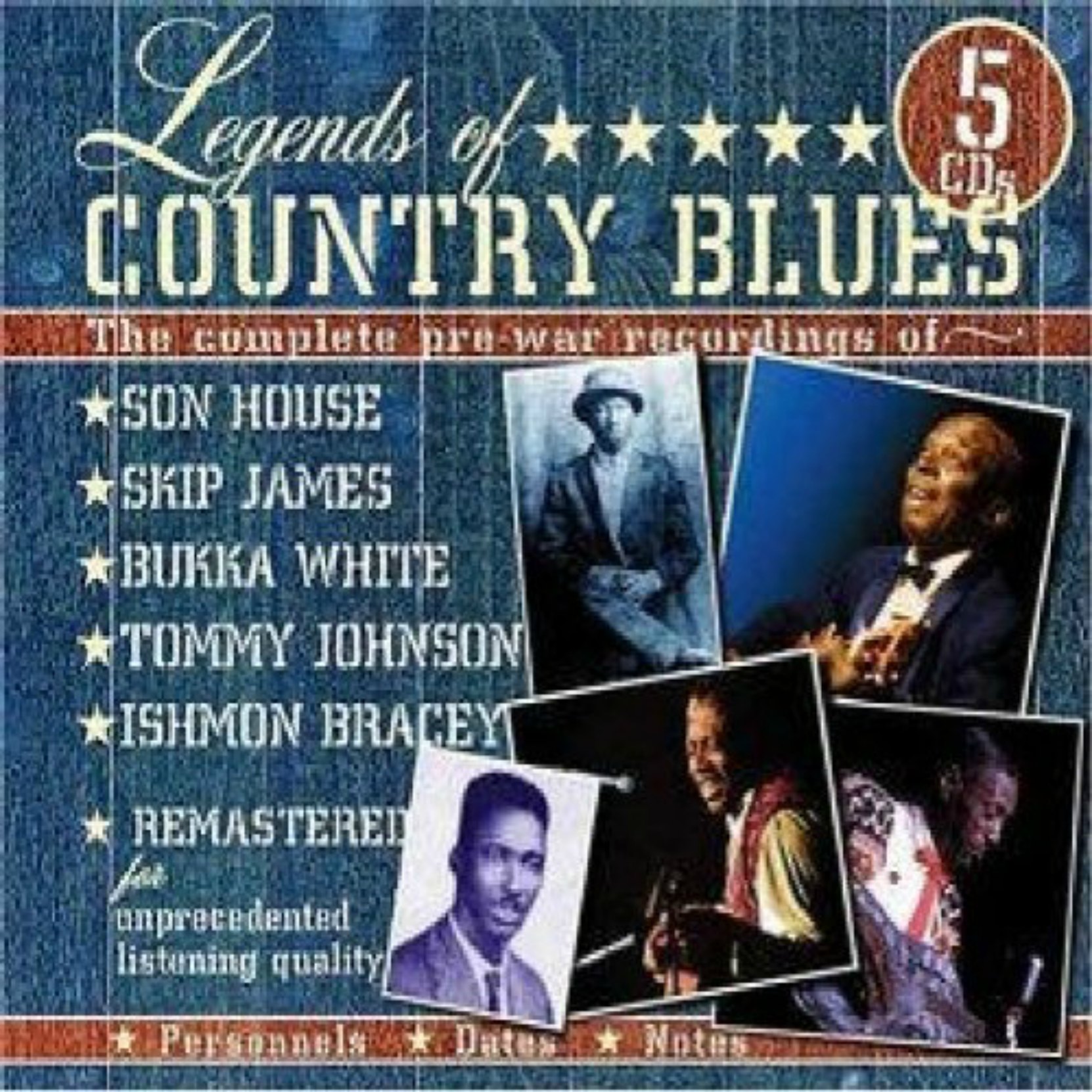 Would you like to leave a comment or question about anything on this page?