This Mississippi Department of Archives and History marker is located on E.6th Street, off Mobile Street, in Hattiesburg, Mississippi, just around the corner from the Mississippi Blues Trail marker for Roots Of Rock And Roll.
This marker reads:
"EUREKA SCHOOL – This building, opened in 1921, under the leadership of W.H. Jones, was one of the first modern brick schools in Miss. for blacks. Its alumni have served the state and nation with distinction."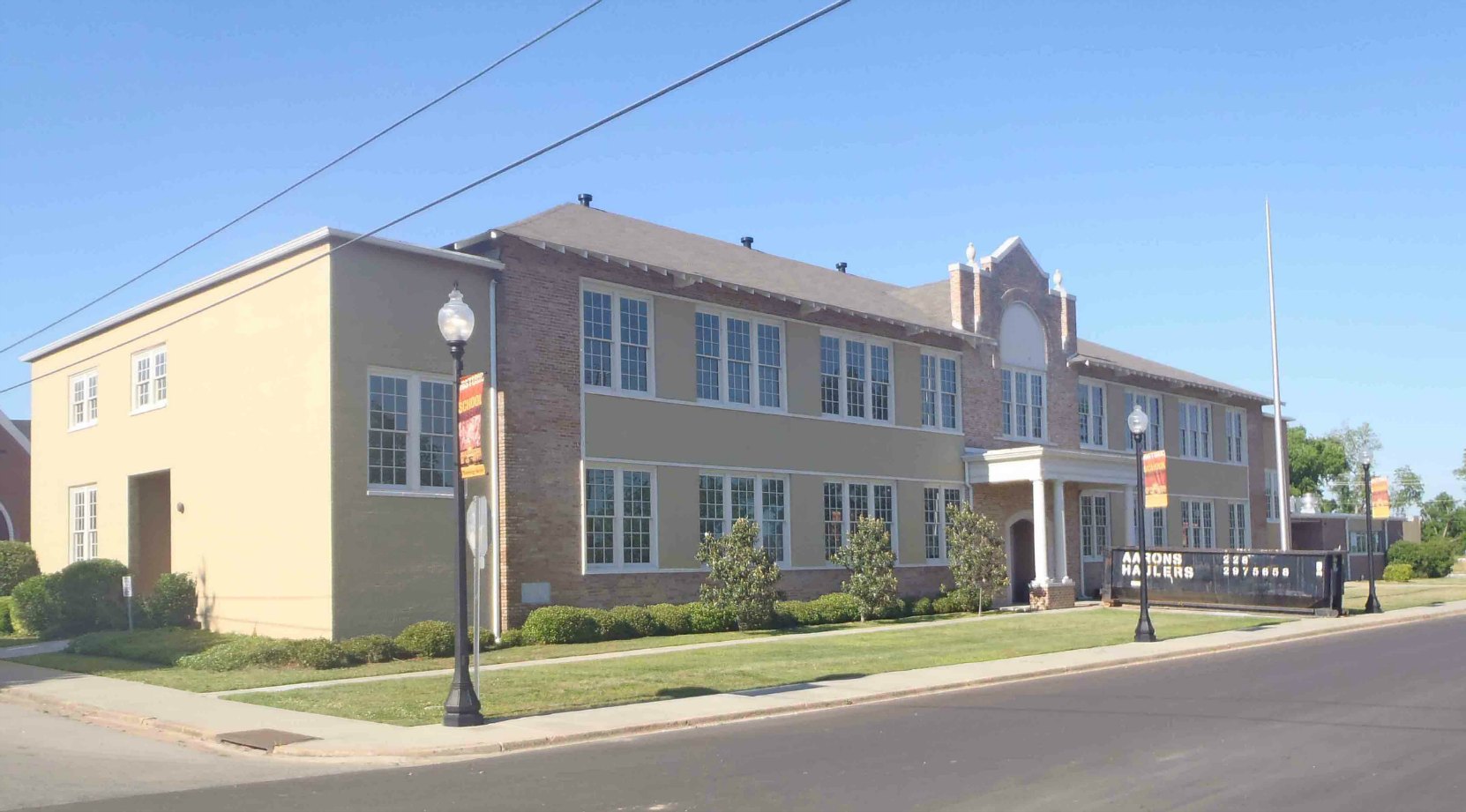 Prior to Eureka School's opening in September 1921, a red frame school for African-American students had previously stood on the site. In 1919-20 a bond issue for $75,000 was floated to raise funds for Eureka School's construction.
When Eureka School opened in September 1921 for Grades 1 through 12, it was the second brick school building for African American students in the state of Mississippi.
The cornerstone of the building was laid on behalf of a local Masonic Lodge, Hattiesburg Lodge No. 115, by the Masonic Grand Master of Mississippi, W.W. Phillips.
The cornerstone reads:
"EUREKA HIGH SCHOOL A.D. 1921 – W.H. Jones B.S. Principal. Mrs F.L. Young Pres. P.T.A.
Donated by Hattiesburg Lodge, No. 115, F. & A.M. A.L. 5921. W.W. Phillips G.M.
Trustees: J.R. Tally, D.E. Edwards, M. Katz, Ben S. Dever, A.L. Conn"
Eureka School enrolled Grades 1-12 between 1921 and 1949. Enrollment grew dramatically in the 1940's, from 800 in 1940 to 1,400 in 1947. A neighbourhood high school was opened to in 1949 and Eureka became an elementary school from 1949 to 1987. It then operated as a Community Education Center until the mid-1990's.
It is currently undergoing renovation and conversion into an African American Heritage and Cultural Museum and interpretive center for the Civil Rights Movement, particularly the activities of Freedom Summer 1964. Here are links to some websites with more information on Eureka School: Eureka School Restoration.
Eureka School is just off Mobile Street, which was once the main business, commercial and cultural street at the center of a thriving African-American neighbourhood in Hattiesburg. The neighbourhood has fallen on harder economic times and many of the buildings that once lined Mobile Street are gone.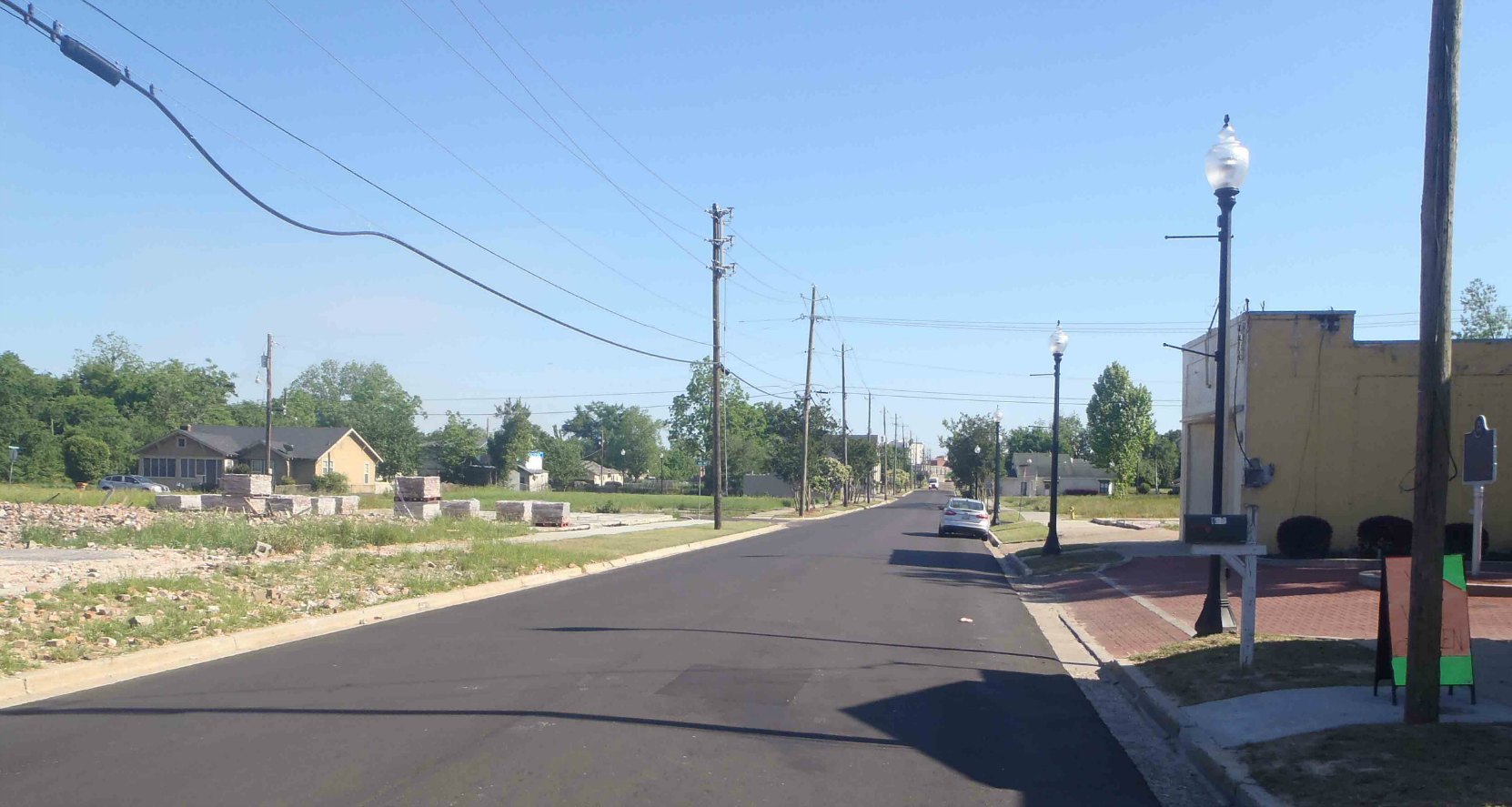 There are many vacant lots along Mobile Street and its intersecting streets.
There is a Mississippi Blues Trail marker on Mobile Street, just around the corner from Eureka School, commemorating the Roots of Rock and Roll.
The GPS location of this marker is: N 31° 20.097′ W 89° 17.406′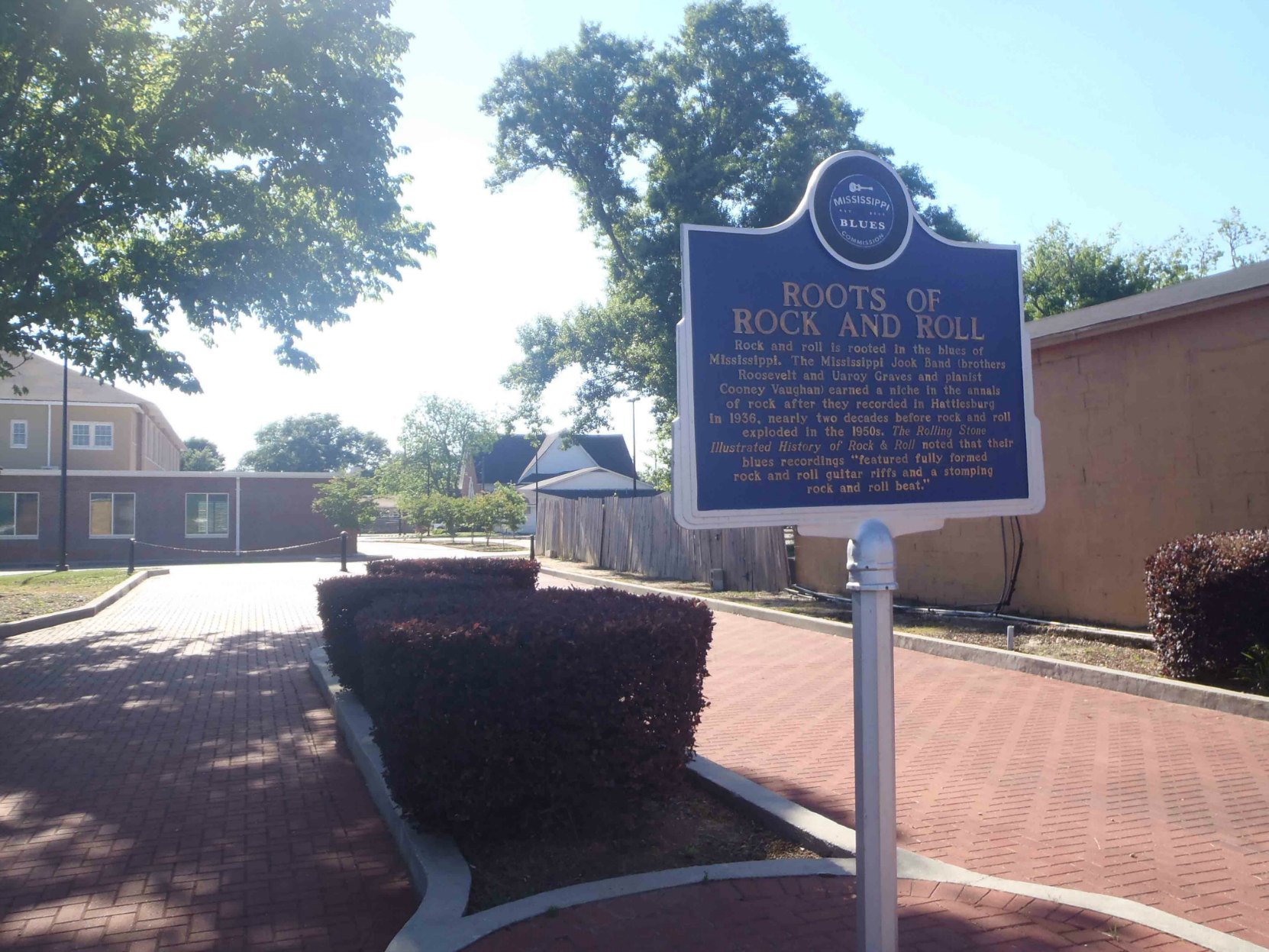 The marker reads:
"ROOTS OF ROCK AND ROLL – Rock and roll is rooted in the blues of Mississippi. The Mississippi Jook Band (brothers Roosevelt and Uaroy Graves and pianist Cooney Vaughn) earned a niche in the annals of rock after they recorded in Hattiesburg in 1936, nearly two decades before rock and roll exploded in the 1950s. The Rolling Stone Illustrated History of Rock and Roll noted that their blues recordings "featured fully formed rock and roll guitar riffs and a stomping rock and roll beat." "
That description is quite accurate. Here are links to digital downloads of the four Mississippi Jook Band recordings: Barbeque Bust ; Dangerous Woman , Hittin' The Bottle Stomp , Skippy Whippy. On CD, our recommended recording for these Mississippi Jook Band tracks is Mississippi Blues Rare Cuts 1929-1941 on JSP Records.
The Mississippi Jook Band was put together for a single recording session in a hotel (now demolished) on Mobile Street in Hattiesburg, Mississippi in 1936. The four sides listed above are the only known recordings made by the Mississippi Jook Band.
To get the four Mississippi Jook Band recordings on CD, our Recommended Recording is Mississippi Blues Rare Cuts 1929-1941 on JSP Records.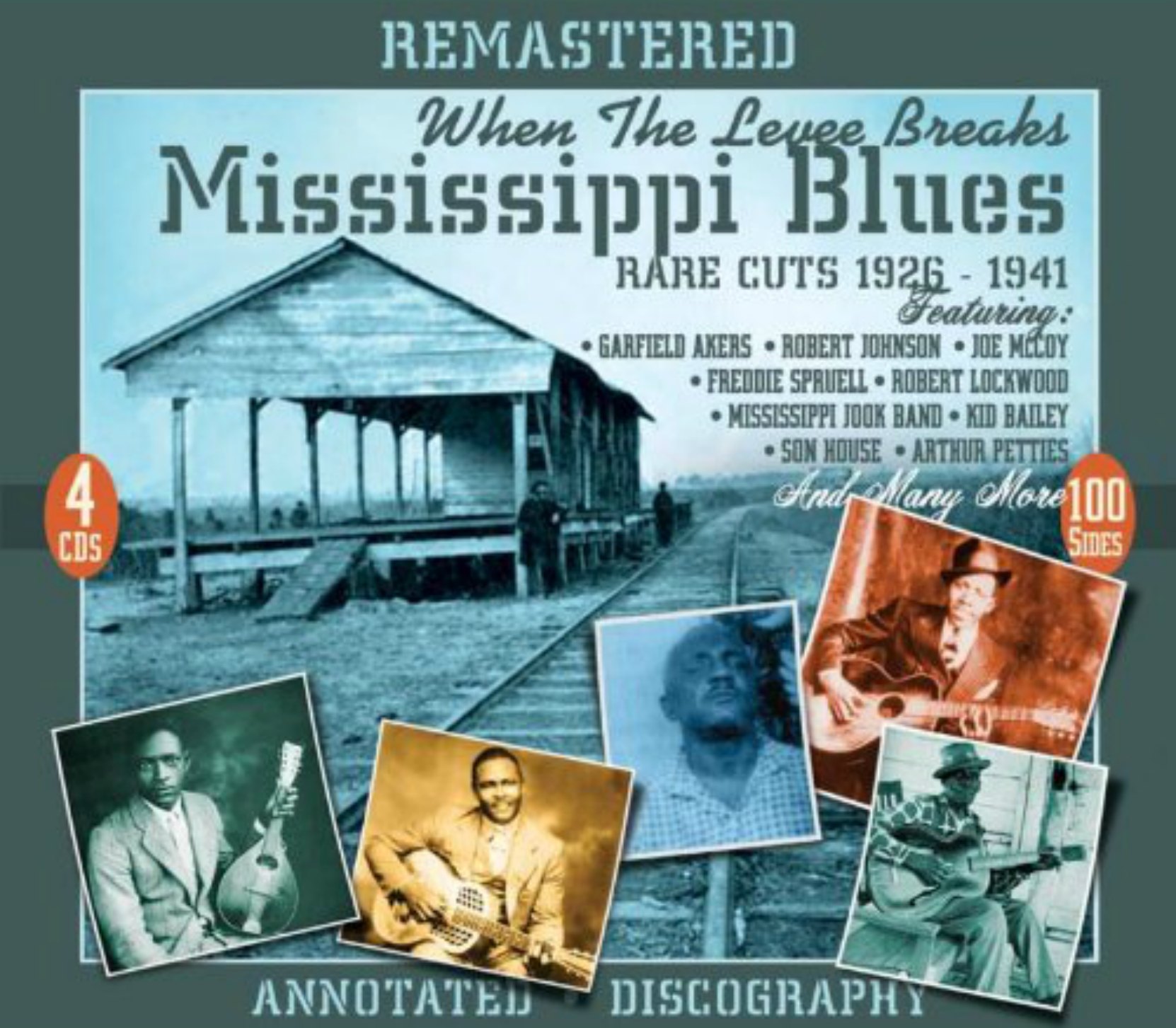 JSP Records has not released digital downloads of the tracks on this compilation. If you want these tracks as digital downloads, here are links:
Would you like to leave a comment or question about anything on this page?