Albert King (1923-1992) was an extremely influential blues guitarist from Indianola, Mississippi. There is a Mississippi Blues Trail marker commemorating Albert King in downtown Indianola.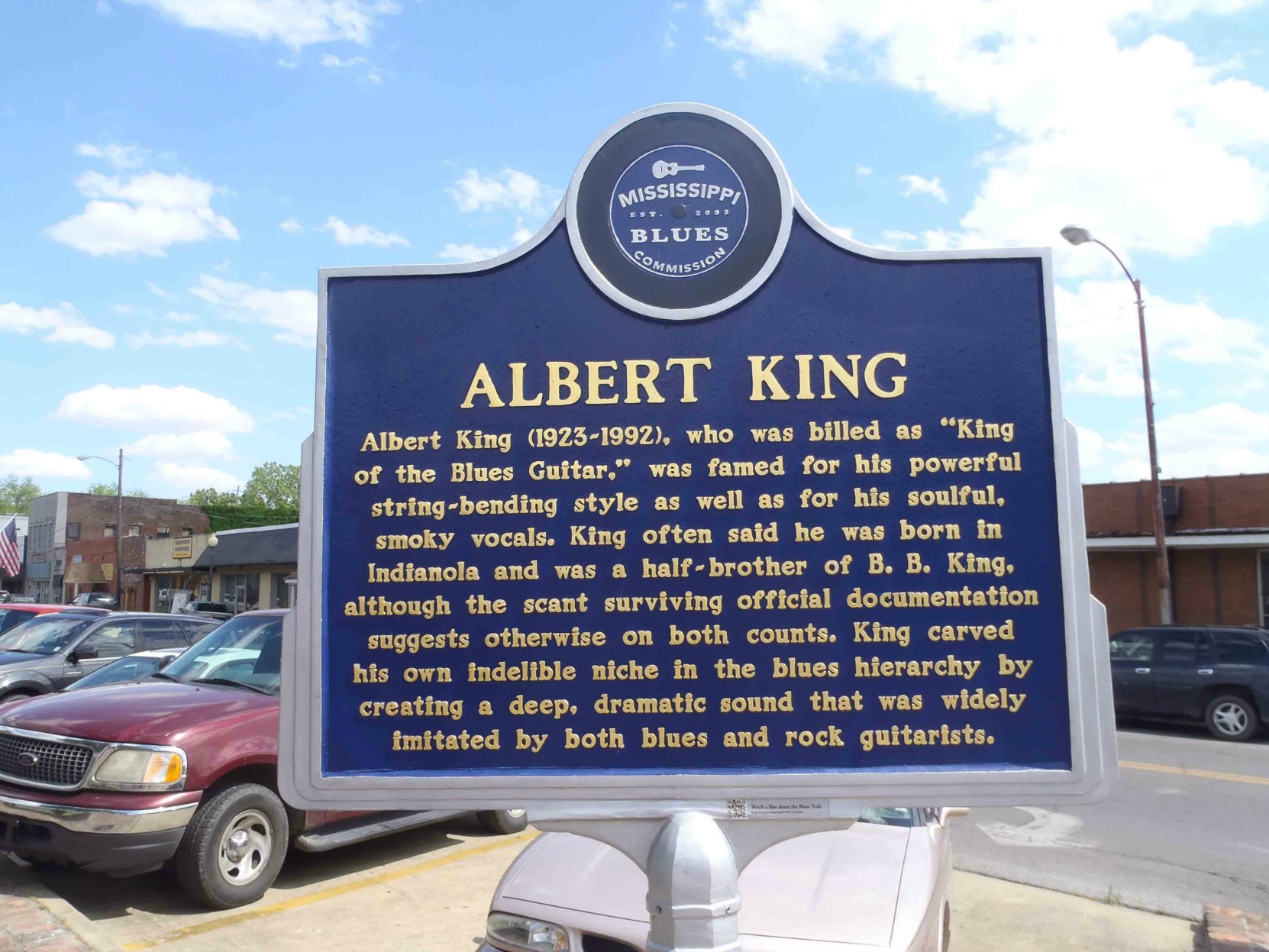 Here are some videos of Albert King performing:
Oh Pretty Woman, Fillmore East, 23 September 1970
Blues Power, Fillmore East, 23 September 1970
Fillmore East, complete concert, 23 September 1970
On Swedish TV, 1980
With Stevie Ray Vaughan in a Hamilton, Ontario, Canada TV studio in 1983.
Born Under A Bad Sign, with John Mayall & the Bluesbreakers, 1983
With B.B. King at the Japan Blues Carnival, 1989
Stormy Monday, with Gary Moore at Hammersmith Odeon, U.K., 1990
Born Under A Bad Sign – this classic blues album was released on Stax Records in 1967.
It features several recordings that have become blues standards, including the title track Born Under A Bad Sign (covered by Cream, among others), Oh, Pretty Woman (composed by A.C. "Moohah" Williams), The Hunter (covered by Free)
Would you like to leave a comment or question about anything on this page?