The Mississippi Blues Trail marker commemorating the town of Rosedale is at the site of the former railway station in downtown Rosedale, Bolivar County, Mississippi.
The GPS location of this marker is: N33° 51.103′ W 91° 01.496′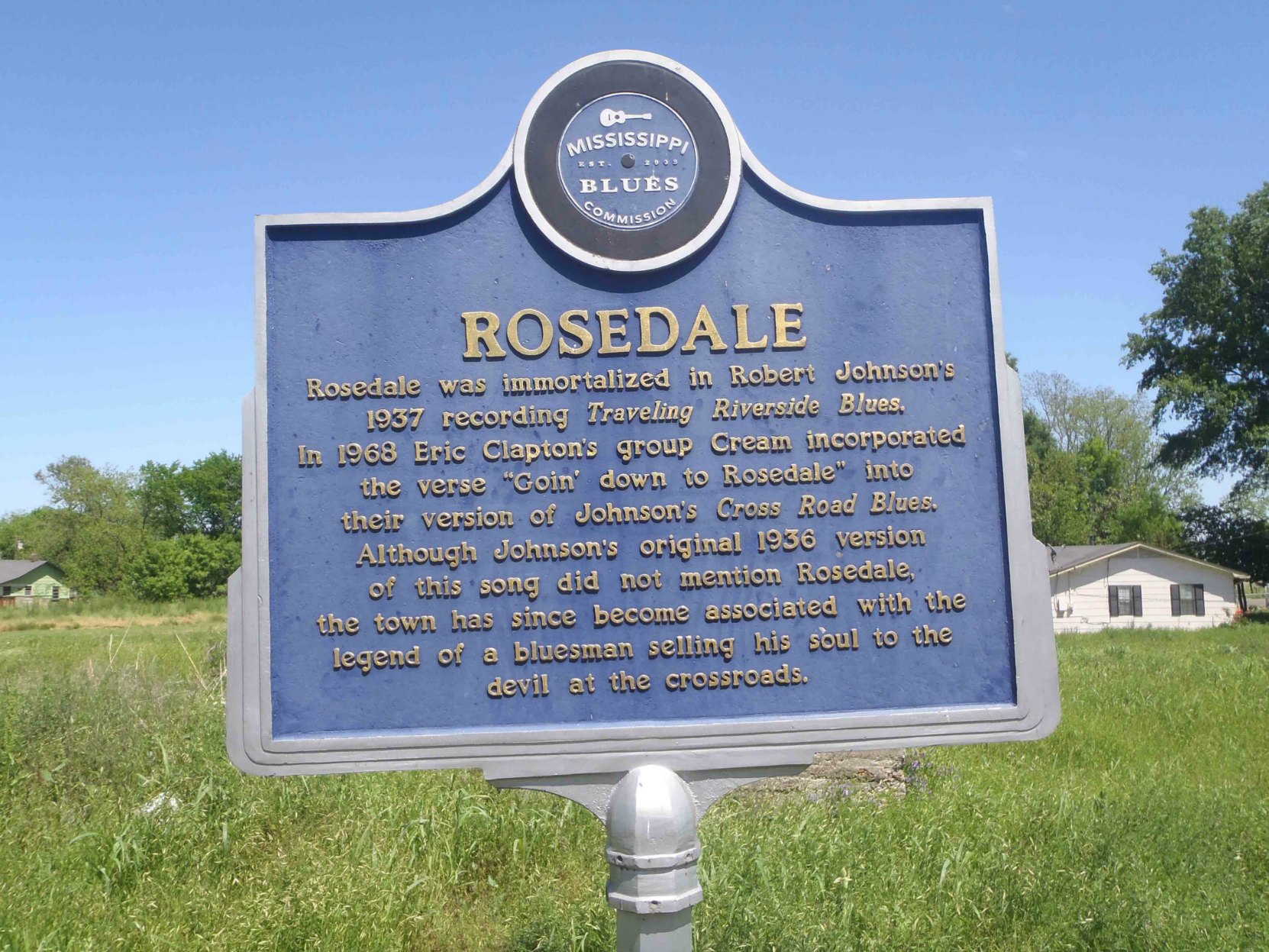 This marker reads:
"ROSEDALE – Rosedale was immortalized in Robert Johnson's 1937 recording, Traveling Riverside Blues. In 1968 Eric Clapton's group Cream incorporated the verse "Goin' down to Rosedale" into their version of Robert Johnson's Cross Road Blues. Although Johnson's original 1936 version of this song did not mention Rosedale, the town has since become associated with the legend of a blues man selling his soul to the devil at the crossroads."
Cream's cover of Cross Road Blues appeared on the Wheels of Fire album in 1968 under the title Crossroads. The album also contained covers of other blues classics, including the Mississippi Sheiks' Sitting On Top Of The World; Albert King's Born Under A Bad Sign and Willie Dixon's Spoonful.
Here is a video of Cream performing Crossroads in 1968 at their Farewell Concert in Royal Albert Hall:
Here is Cream performing Crossroad in 2005 at their reunion concert in Royal Albert Hall:
Robert Johnson recorded two separate takes of Traveling Riverside Blues at his Dallas, Texas recording session in 1937.
Traveling Riverside Blues also mentions Friars Point and Vicksburg.
Robert Johnson's 1936 recording of Cross Road Blues gave rise to the legend of Robert Johnson selling his soul to the Devil at "the cross roads" in exchange for guitar playing prowess. The location of "the Cross Roads" is generally taken to be intersection of Highway 49 and Highway 61 in Clarksdale, Coahoma County, Mississippi but Cream's 1968 cover version of Robert Johnson's Cross Road Blues, originally released on the 1968 album Wheels of Fire under the title "Crossroads", has led some to the impression that "the Cross Roads" could be the intersection of Highway 1 and Highway 8 in Rosedale (see photos below).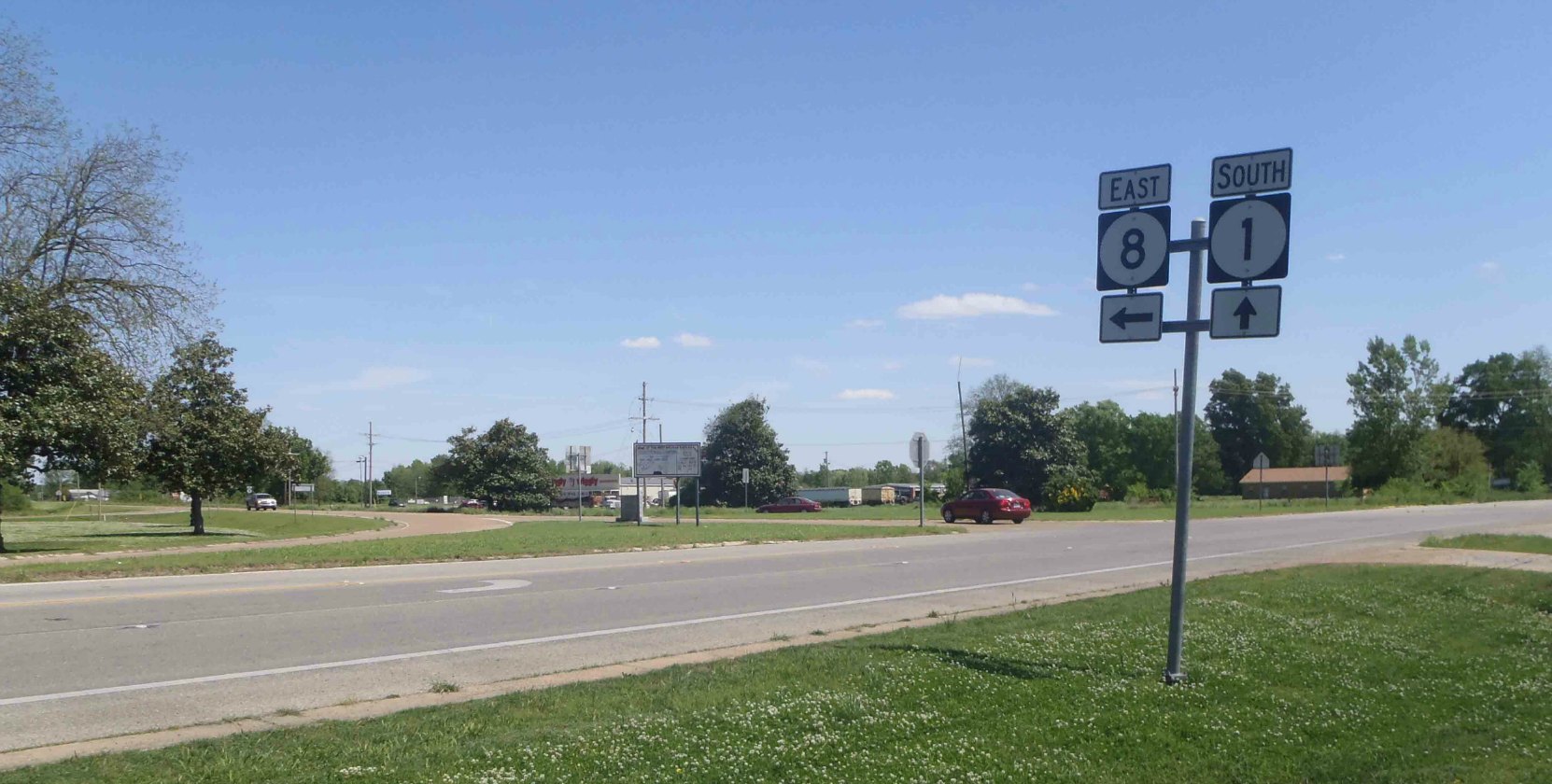 The Mississippi Blues Trail's Rosedale marker is located near the site of Rosedale's former railway station, now demolished. The photos below show the site of Rosedale's former railway station as it now appears.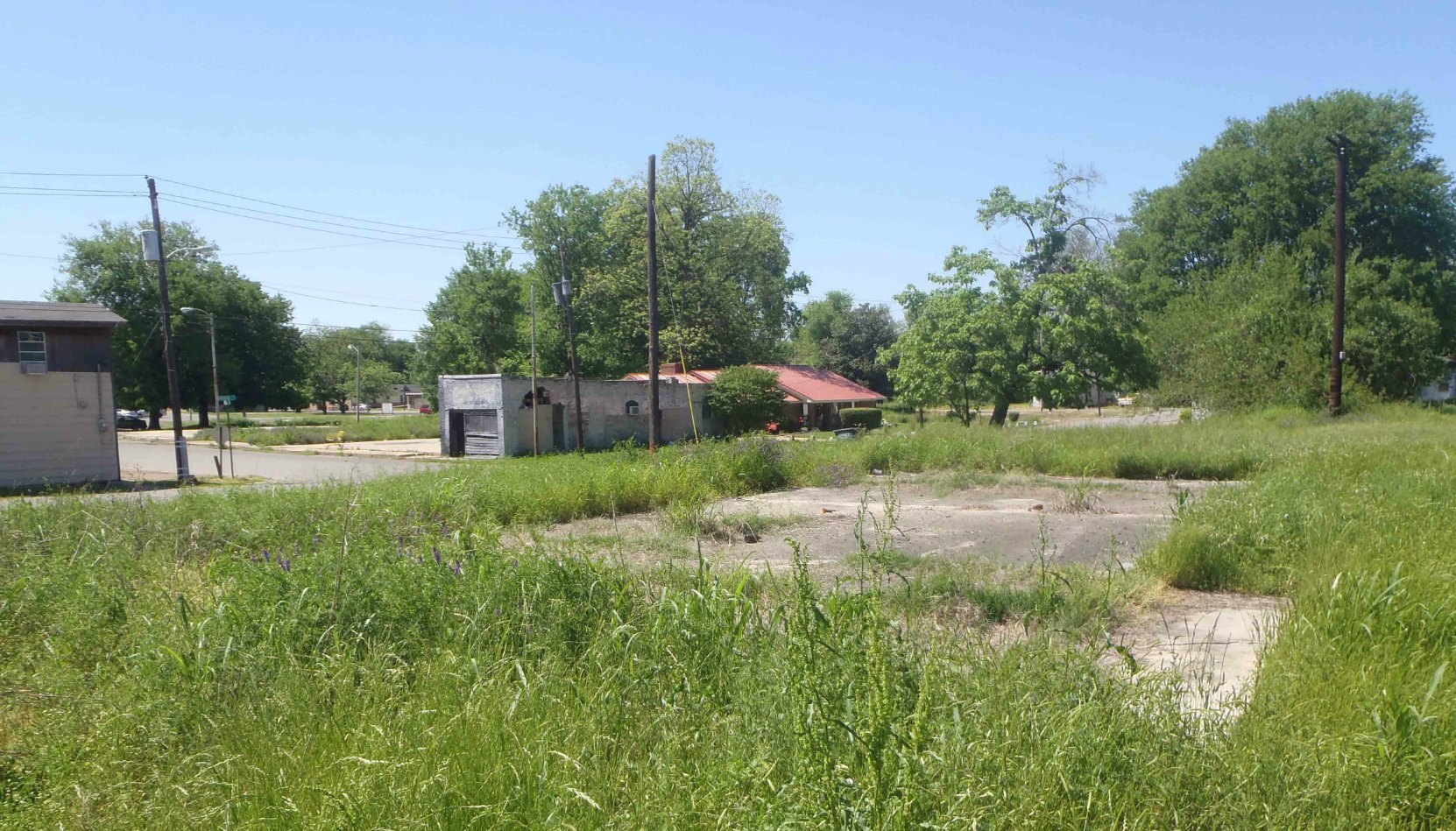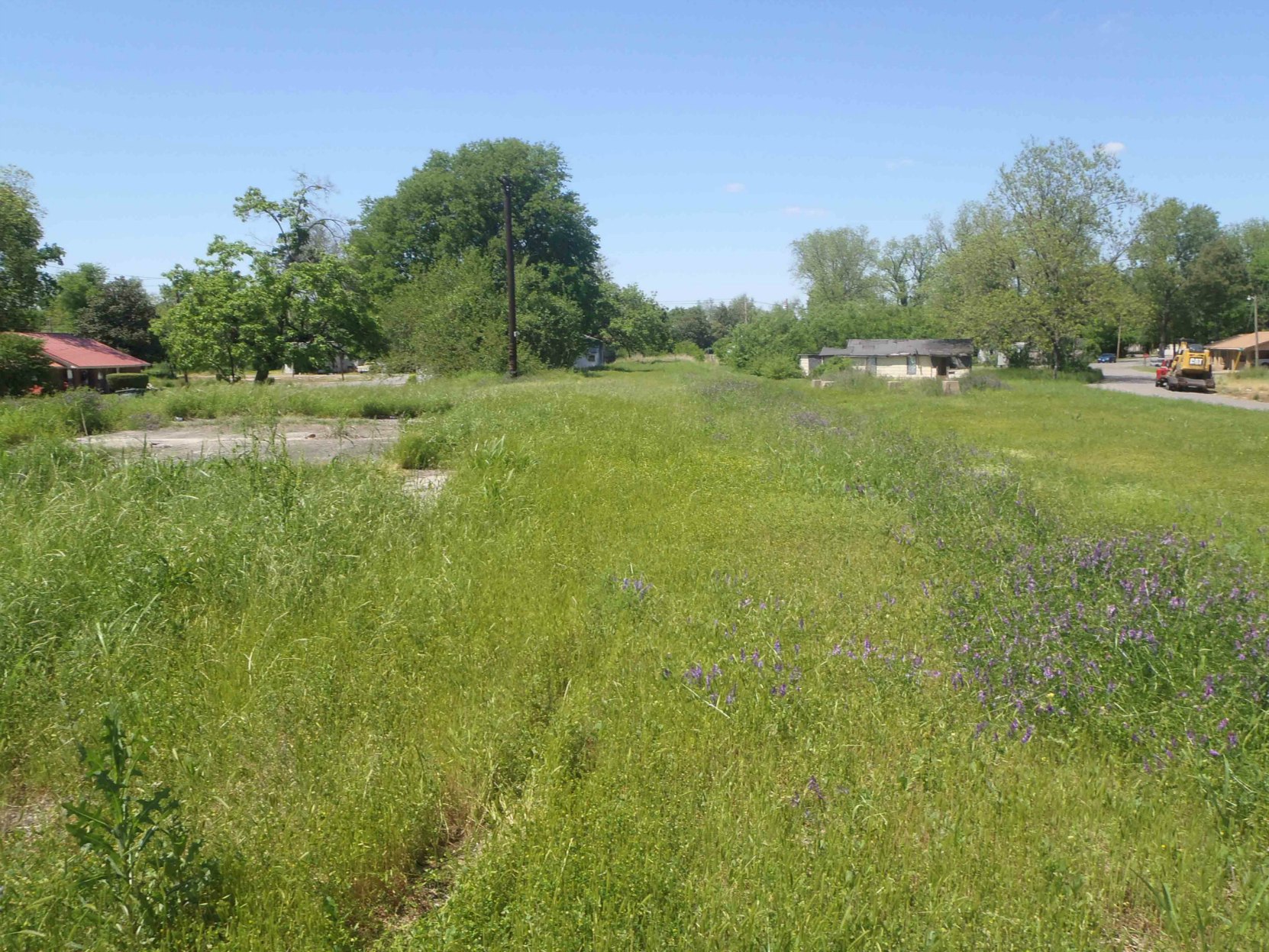 There is another Mississippi Blues Trail marker nearby for Hot Tamales.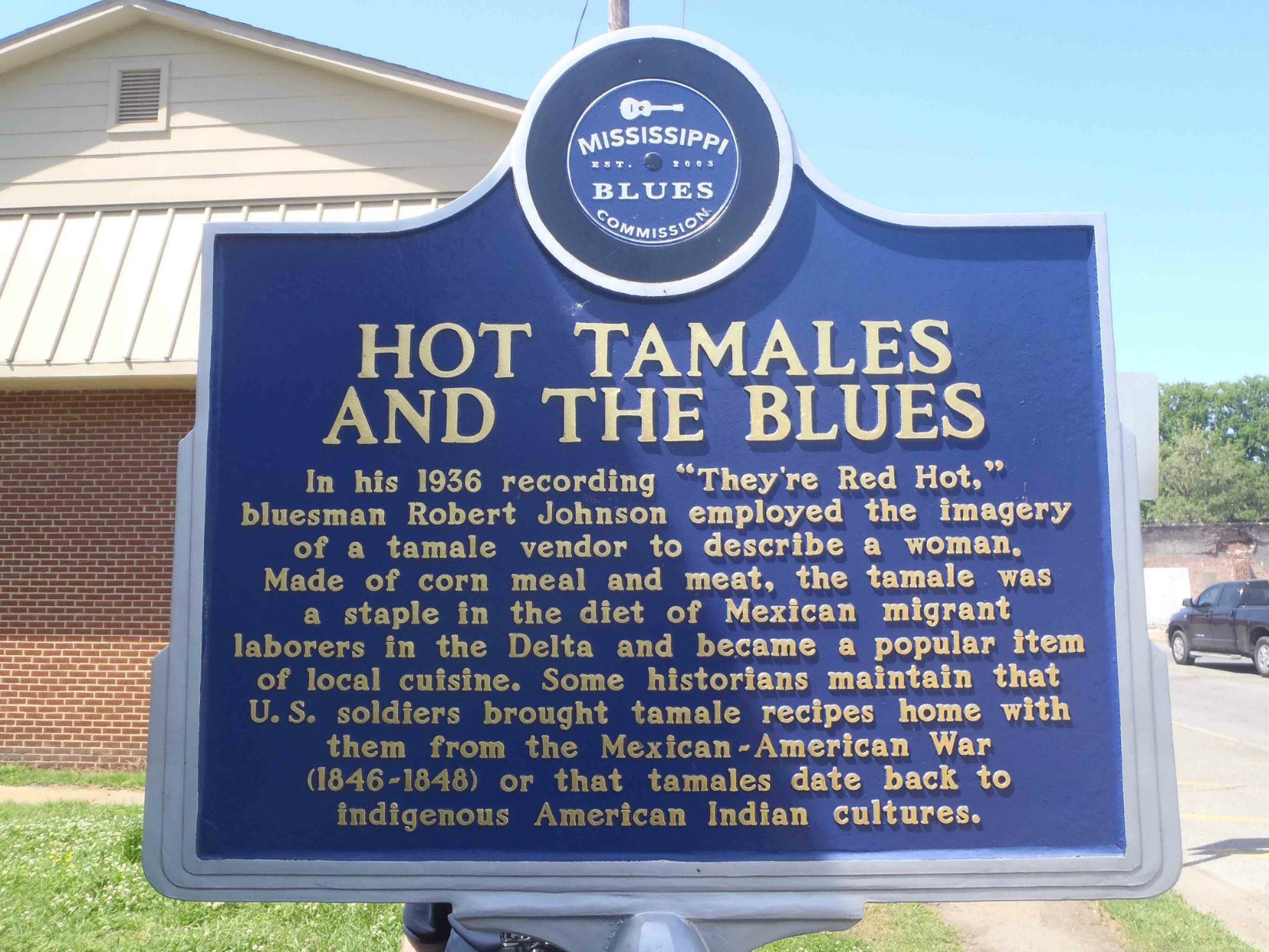 Would you like to leave a comment or question about anything on this page?