The Mississippi Blues Trail marker commemorating Willie Dixon is at the intersection of South Street and Willie Dixon Way in downtown Vicksburg, Mississippi.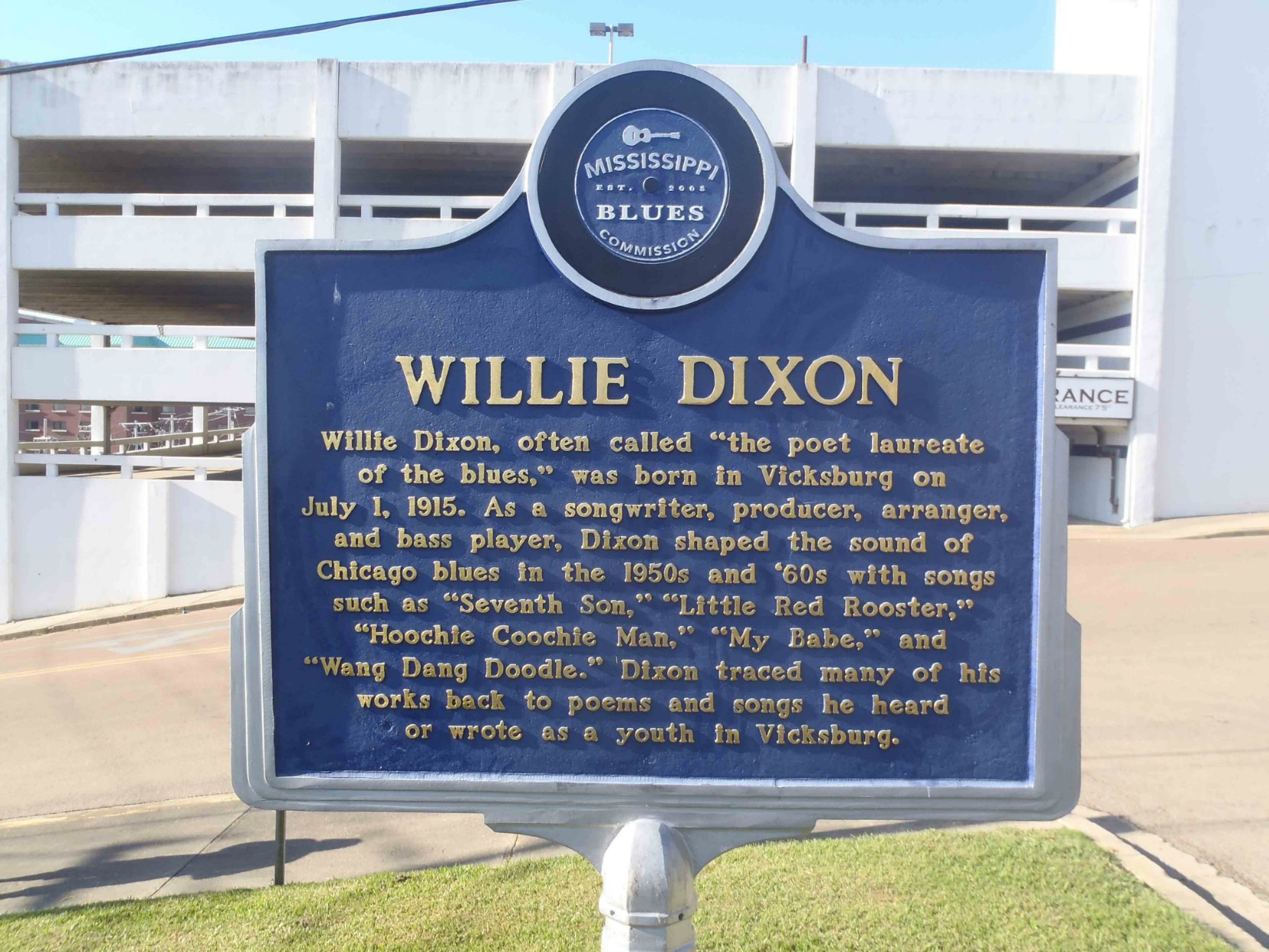 The GPS location of this marker is: N32° 20.888′ W 90° 52.998′
Willie Dixon was born in Vicksburg in 1915.
The marker reads:
"WILLIE DIXON – Willie Dixon, often called 'the poet laureate of the blues,' was born in Vicksburg on July 1, 1915. As a songwriter, producer, arranger and bass player Dixon shaped the sound of the Chicago blues in the 1950s and '60s with songs such as 'Seventh Son,' 'Little Red Rooster,' 'Hootchie Kootchie Man,' 'My Babe,' and 'Wang Dang Doodle.' Dixon traced many of his works back to poems and songs he heard or wrote as a youth in Vicksburg."
Here is a map showing the location of Willie Dixon Way and South Street in downtown Vicksburg, Mississippi:
Here are some Willie Dixon albums on our Rumble channel:
I Am The Blues
Willie's Blues (1959)
Here are some videos of Willie Dixon.
First, a 1984 interview
Chuck Berry Inducts Willie Dixon Into The Rock n' Roll Hall of Fame, 1994
Willie Dixon performing in 1984. In this video Willie Dixon comes onstage at about the 4:00 mark.
Would you like to leave a comment or question about anything on this page?