John Mayall has been called "the Grandfather of the British Blues" and the "Godfather of the Blues."  He has played an extremely important role in promoting the blues to a wider audience since the late 1950's. He is still performing.
John Mayall's original band, the Bluesbreakers, was a major incubator of talent. Musicians coming from the Bluesbreakers include Eric Clapton, Mick Taylor, Peter Green, Mich Fleetwood and John McVie.
Here are some videos of John Mayall at various stages of his lengthy career.
The Laws Must Change, 1970
Although this video says it was recorded in 1969 it appears to contain material from between 1969 and 1972
Circa 1980's
Capitol Theatre, Passaic, New Jersey, 18 June 1982, Sets 1 and 2, full concert
Rock Me Baby, with Etta James, 1982
Performing Born Under A Bad Sign, with Albert King, 1983
An interview with Mick Taylor and John Mayall, 1983
Copenhagen, 1987
Performing J.B. Lenoir's Talk To Your Daughter with Eric Clapton, Mick Taylor and Chris Barber, Liverpool, 2003
Performing Freddie King's Hideaway with Eric Clapton, Liverpool, 2003.
The Bluesbreakers with Gary Moore, Montreux Festival, 2008
John Mayall performing the Sonny Boy Williamson classic Checking Up On My Baby, at the Ribs & Blues Festival, Raalte, Netherlands, 2011
Interview with John Mayall, 2014
Ottawa Blues Fest July 2014. Unfortunately the microphone is also picking up conversations in the audience.
Drifting Blues, 2015
Here are some John Mayall albums on our list of Recommended Recordings: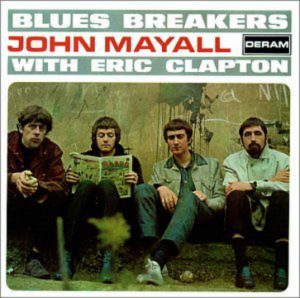 John Mayall's Bluesbreakers With Eric Clapton (1965)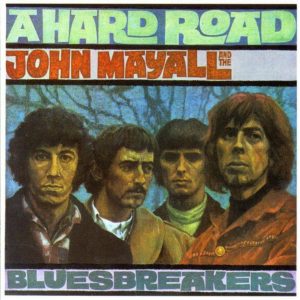 A Hard Road (1966) – with Peter Green on lead guitar. After this album Peter Green left the Bluesbreakers, along with bass player John McVie and drummer Mick Fleetwood, to form Fleetwood Mac.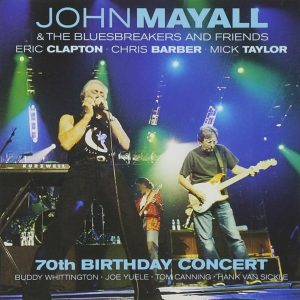 70th Birthday Concert (2003)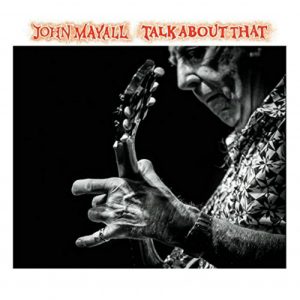 Talk About That – a 2017 release featuring two tracks with Joe Walsh as a guest artist on lead guitar.
Would you like to leave a comment or question about anything on this page?