Nathaniel (Nat) D. Williams (19 October 1907 – 27 October 1983) is not known as a musician but rather as promoter and as a radio personality at WDIA Radio in Memphis. There is also a Tennessee Historical Commission marker on Beale Street in downtown Memphis commemorating Nat D. Williams.
The GPS location of his grave in New Park Cemetery is: N 35º 01.175' W 90º 04.188'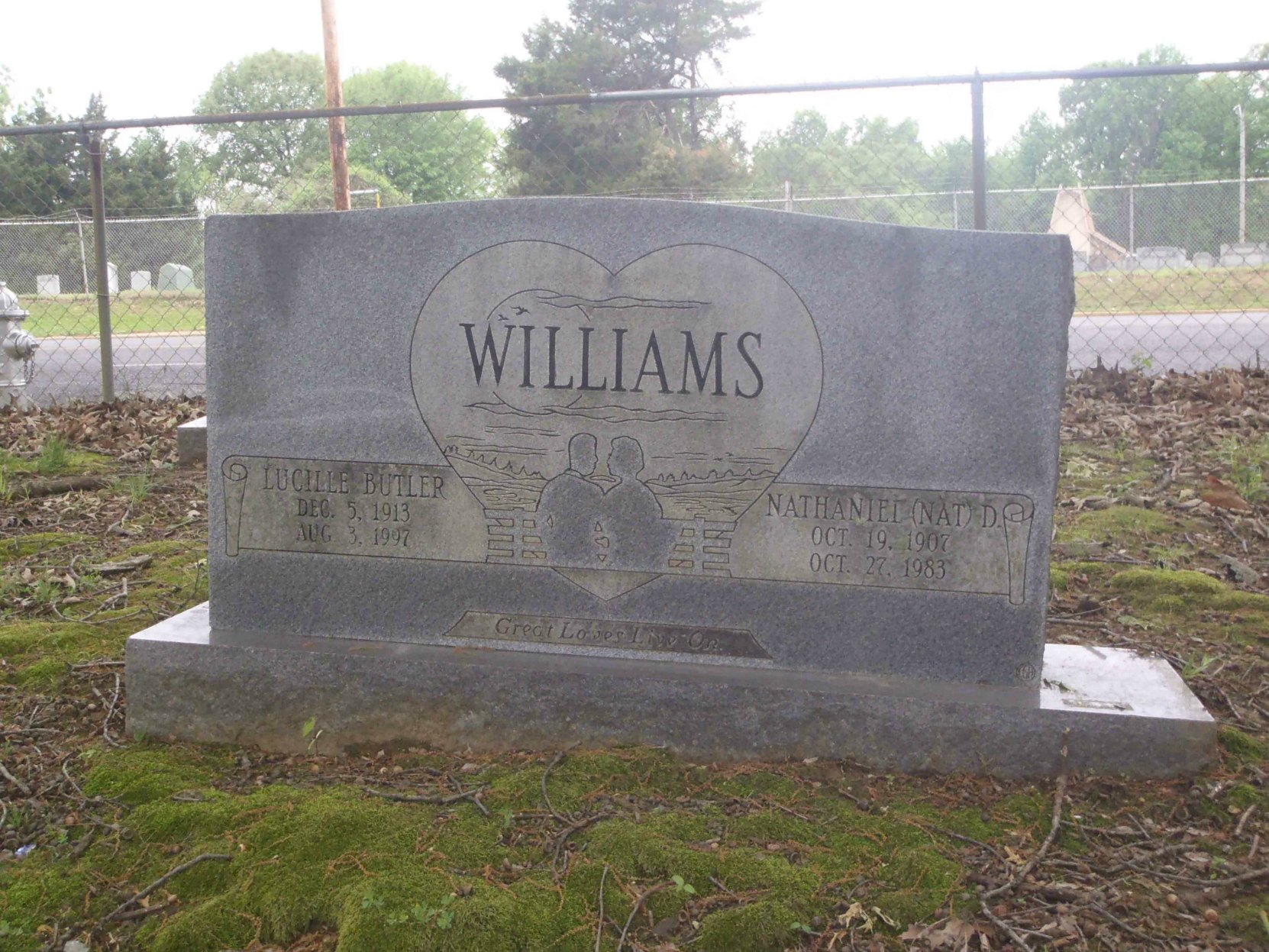 In 1948, WDIA wanted to convert to an all black on air format to market the station to Memphis' African-American community, which made up 40% of Memphis' population but which was very under served by radio programmers and marketers.
WDIA hired Nat Williams, then a high school teacher but also a syndicated newspaper columnist, to do a radio show aimed specifically at Memphis' African-American community.
Nat Williams' "Tan Town Jamboree" first went on air on WDIA on 25 October 1948 and quickly became a local hit.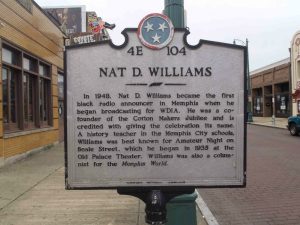 Prior to joining WDIA, Nat Williams had co-hosted the Palace Theatre Amateur Hour at the Palace Theatre on Beale Street. He quickly induced his Palace Theatre co-host, Rufus Thomas Jr., to join him at WDIA. Rufus Thomas started with a 15 minute WDIA show called Sepia Swing Club but was soon hosting a two hour radio show called "Hoot and Holler."
Other former WDIA radio personalities buried in New Park Cemetery include Rufus Thomas Jr. and A.C. "Moohah" Williams.
Nat D. Williams was inducted into the Memphis Music Hall of Fame in 2012.
>Here are some websites with more information about Nat Williams:
Would you like to leave a comment or question about anything on this page?