As one of our Recommended Recordings, we are recommending Jimmy Reed – Five Classic Albums Plus Singles, a 4 CD, 66 track set released by Real Gone Music Company, a re-issue label based in the U.K.
This collection includes 66 Jimmy Reed recordings made between 1953 -1962. The Jimmy Reed albums featured are: Rockin' With Reed (1959), Found Love (1960), Jimmy Reed At Carnegie Hall (1961), I'm Jimmy Reed (1961), Just Jimmy Reed (1962).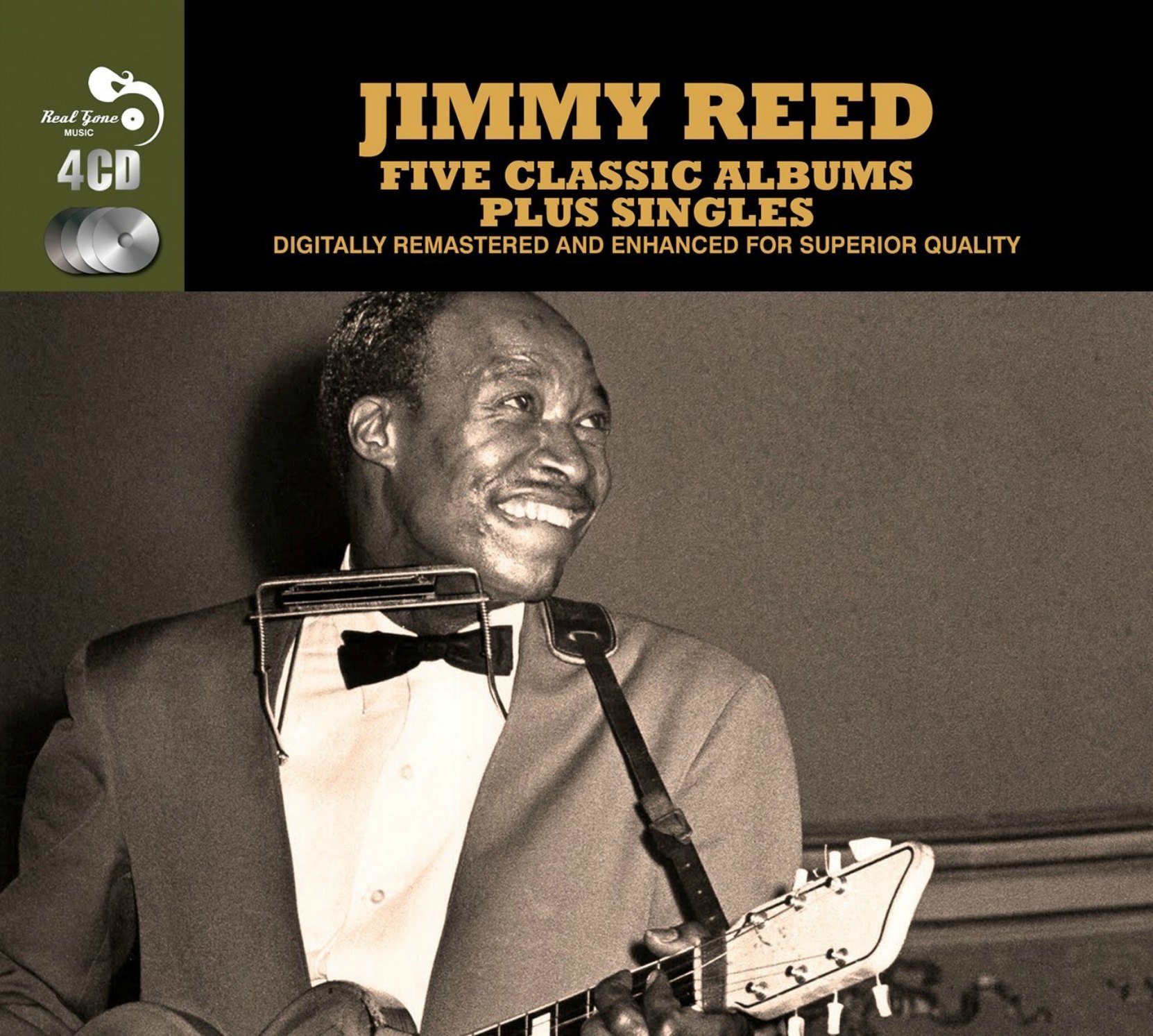 Available through Amazon.com and these Amazon.com affiliates:
Would you like to leave a comment or question about anything on this page?