Club Ebony is located at 404 Hannah Avenue, between Clay Street and Mary Shepard Avenue, in Indianola, Mississippi. It was owned by B.B. King from 2008 until his death. For anyone interested in upcoming shows at Club Ebony, here is a link to the Club Ebony Facebook Page.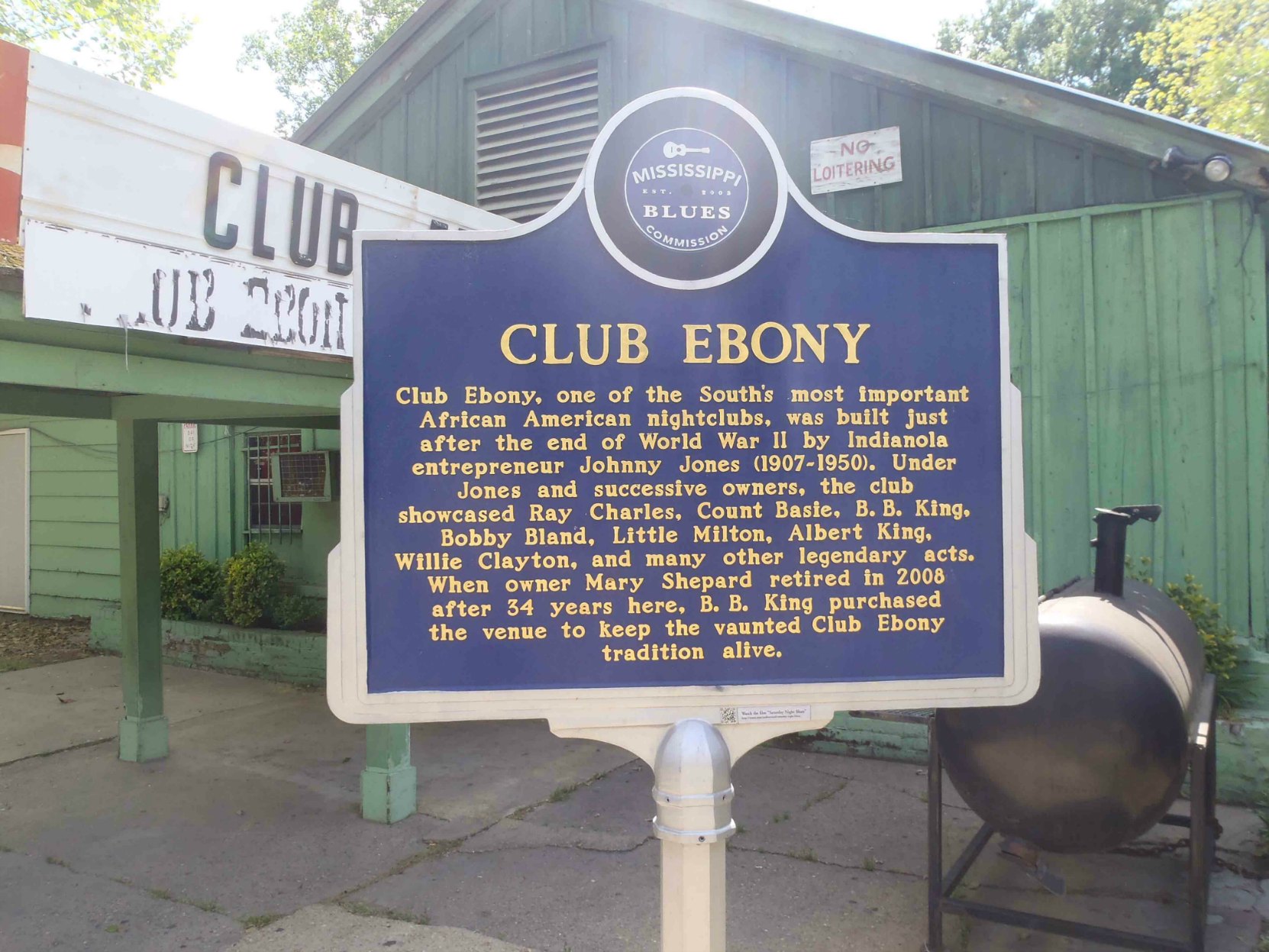 Mississippi Blues Trail marker at Club Ebony, Indianola, MississippiThe GPS location of the Mississippi Blues Trail marker outside Club Ebony is: N 33° 26.861′ W 90° 38.878′
The Mississippi Blues Trail marker reads:
"CLUB EBONY – Club Ebony, one of the South's most important African American nightclubs, was built just after the end of World War II by Indianola entrepreneur Johnny Jones (1907-1950). Under Jones and successive owners, the club showcased Ray Charles, Count Basie, B.B. King, Bobby Bland, Little Milton, Albert King, Willie Clayton and many other legendary acts. When owner Mary Shepard retired in 2008 after 34 years here, B.B. King purchased the venue to keep the vaunted Club Ebony tradition alive."
Here is a map showing the location of Club Ebony:
Here is a Google Street View image of Club Ebony: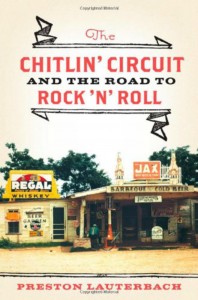 Club Ebony was a part of the Chitlin' Circuit, a loose grouping of nightclubs, mostly owned by African Americans, which showcased African American performers and gave them important public exposure for their music.
The Chitlin' Circuit played a major role in the development of rock n' roll and modern American music.
Other former Chitlin' Circuit venues on the Mississippi Blues Trail include the Blue Room in Vicksburg, the Hi-Hat Club in Hattiesburg and the Blue Front Cafe in Bentonia.
[Note: for an excellent history of the Chitlin' Circuit we recommend The Chitlin' Circuit And The Road To Rock n' Roll by Preston Lauterbach.]
Here are some more current photos of Club Ebony.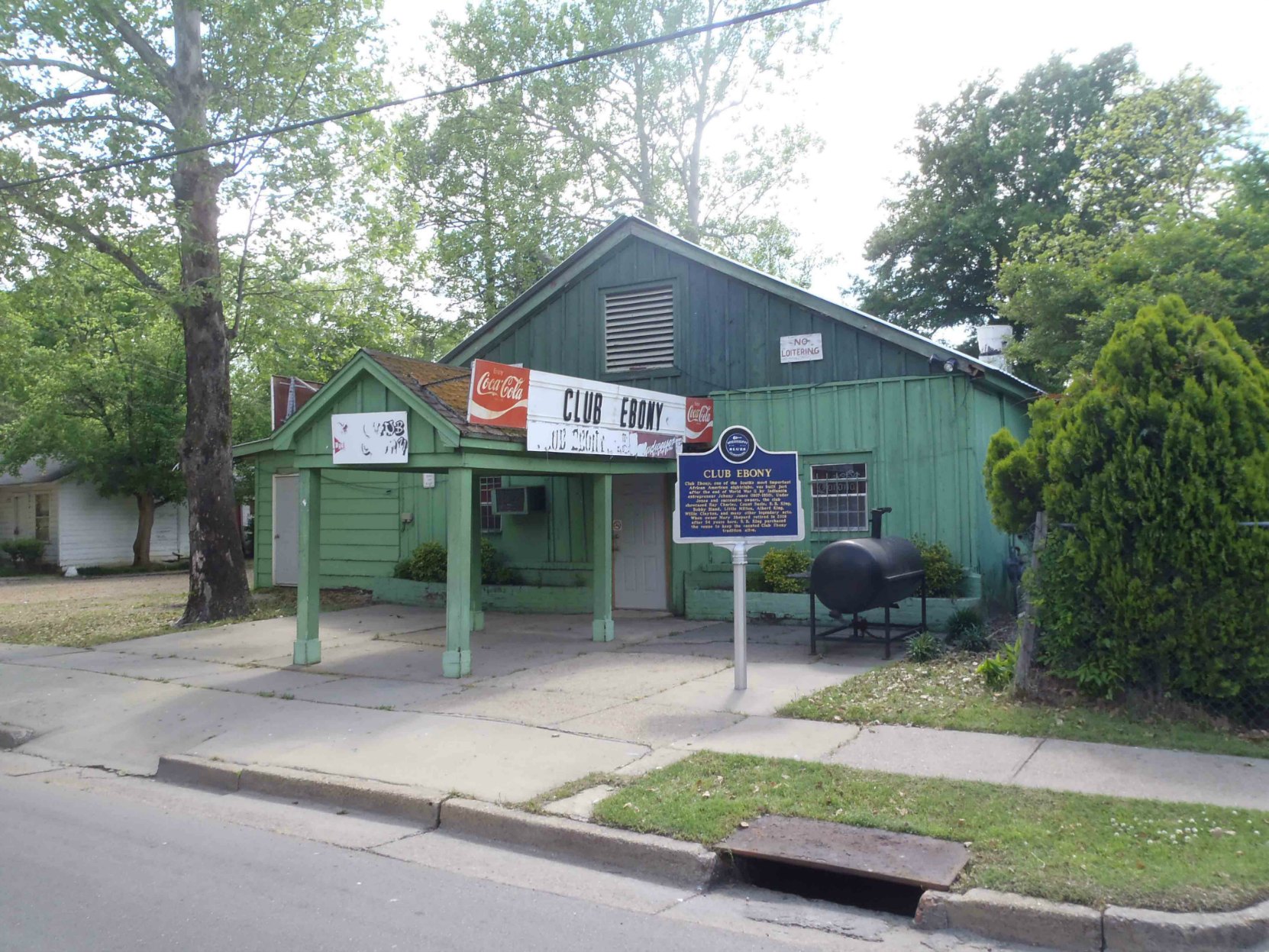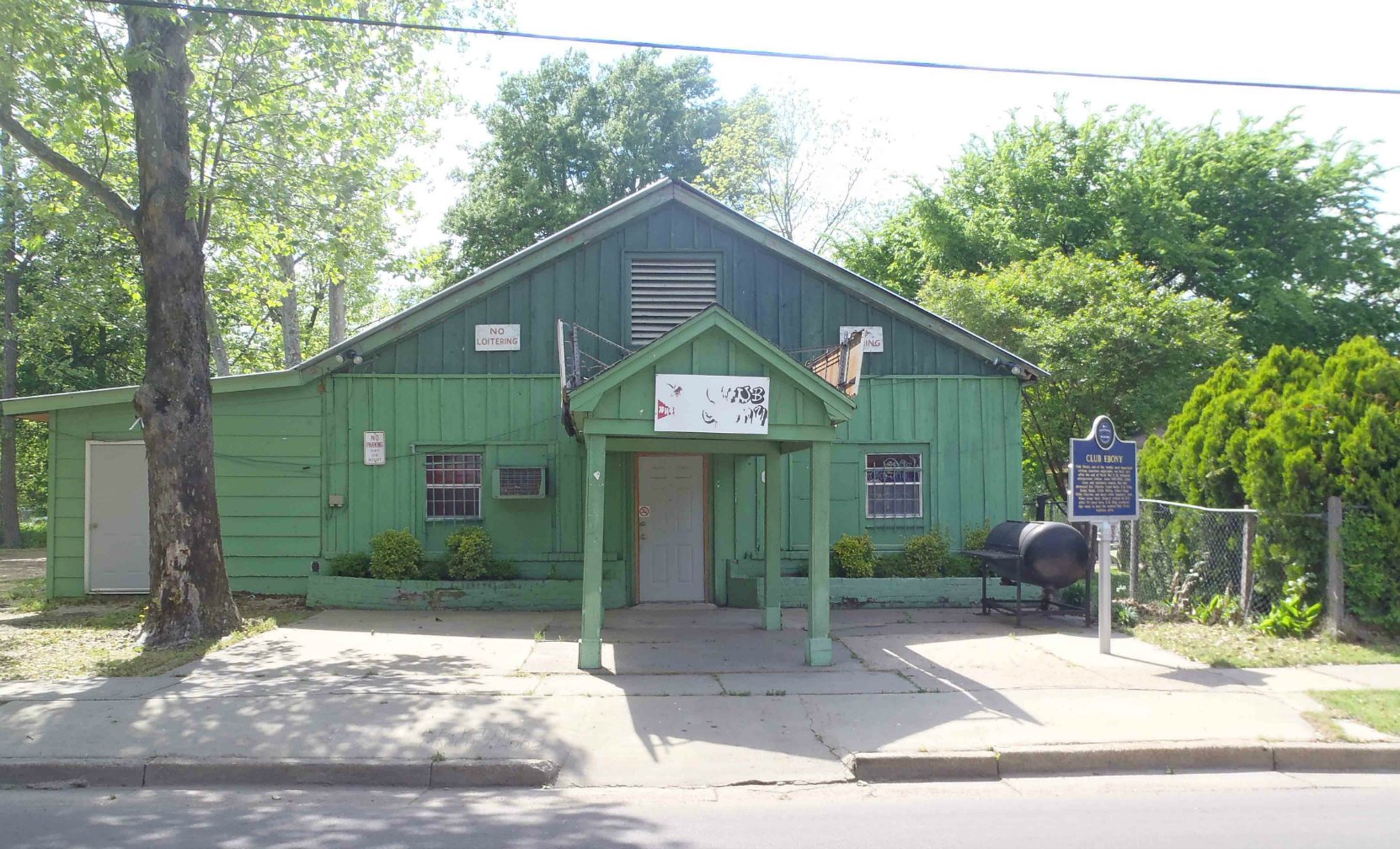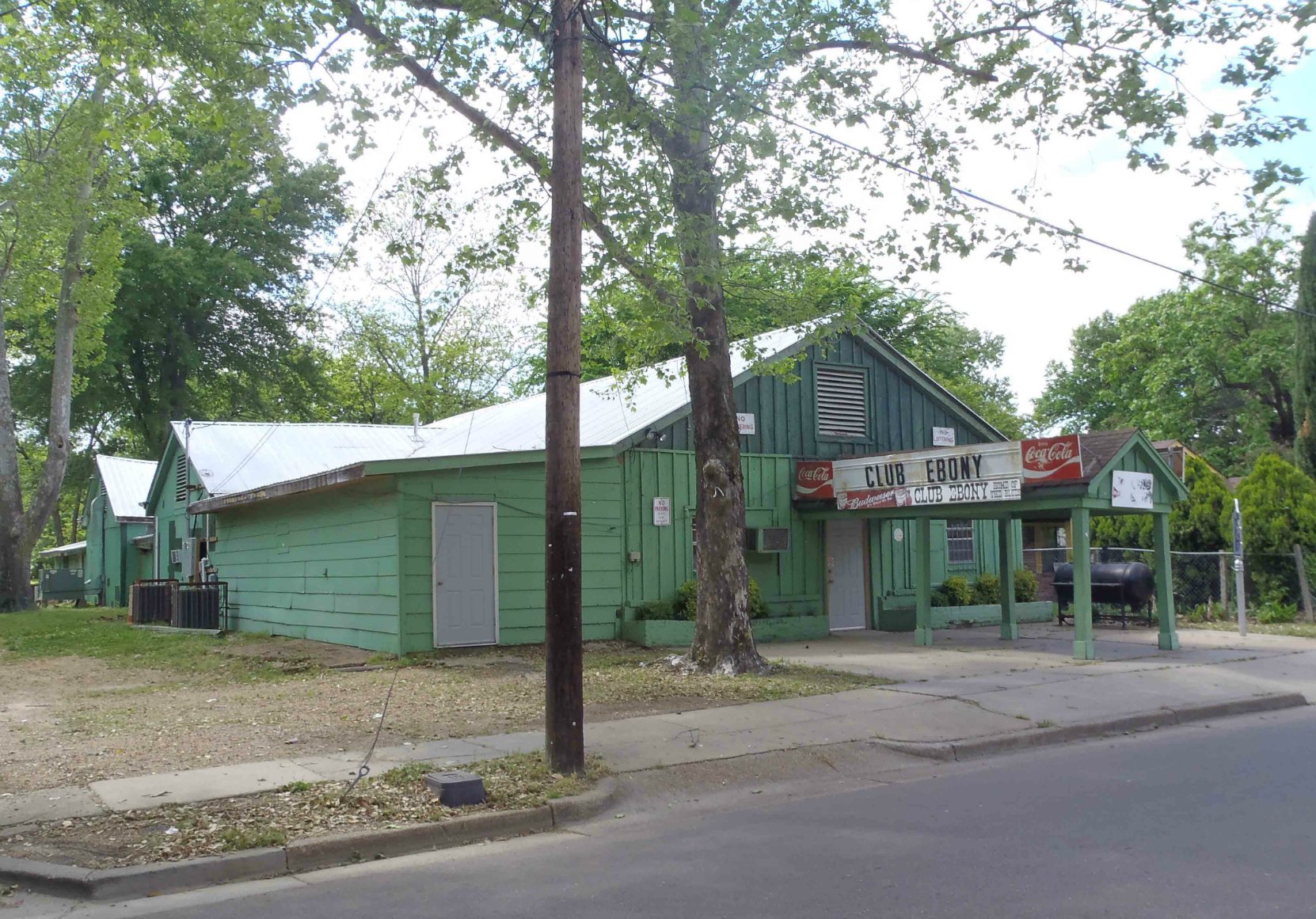 Club Ebony played an important role in B.B. King's life. His autobiography, Blues All Around Me, contains these recollections of Club Ebony, one of its previous owners and her daughter Sue Carol Hall:
"…..I did see a sweet thing, no older than sixteen, back down in the Delta. Her name was Sue Carol Hall and her mama had bought an old nightclub and renamed it Club Ebony. Sue's father was white and Jewish; she was a bright-eyed, light-skinned beauty with a beautiful body and an inquisitive mind. When I'd play the Ebony, Sue would show up, telling me how she liked my music and how she planned to go to college and improve her lot in life. I liked that talk. I liked her mom and I liked coming home to play for folks and family from my earliest memories. When I went away from Indianola, Sue stayed on my mind……..
[And a few years later] I found love back down in the Delta. I was in Indianola, playing the Club Ebony, with all the musical ghosts of my childhood surrounding me on the bandstand. Couldn't play that club without thinking of all those nights I spent peeping in on Count Basie or Sonny Boy. Around the same time, I had just recorded "I Want To get Married," a song that said, "No woman will hear my plea, can't get no woman to walk down the aisle with me." Like most of my blues the story was half-fact, half-fiction, but as I looked at the hometown crowd filled with family, friends and fans, I noticed Sue Hall…….There was something about her……Sue was different from any woman I'd known……Part of me was attracted to a female with keen business sense, but…..she [also] had sweetness and a soulful beauty that kept me coming back. Maybe I could still have a normal family and find happiness in one woman. I asked Sue to marry me. She said yes…………In June of 1958, Sue and I went to Detroit and got married in the Gotham Hotel……."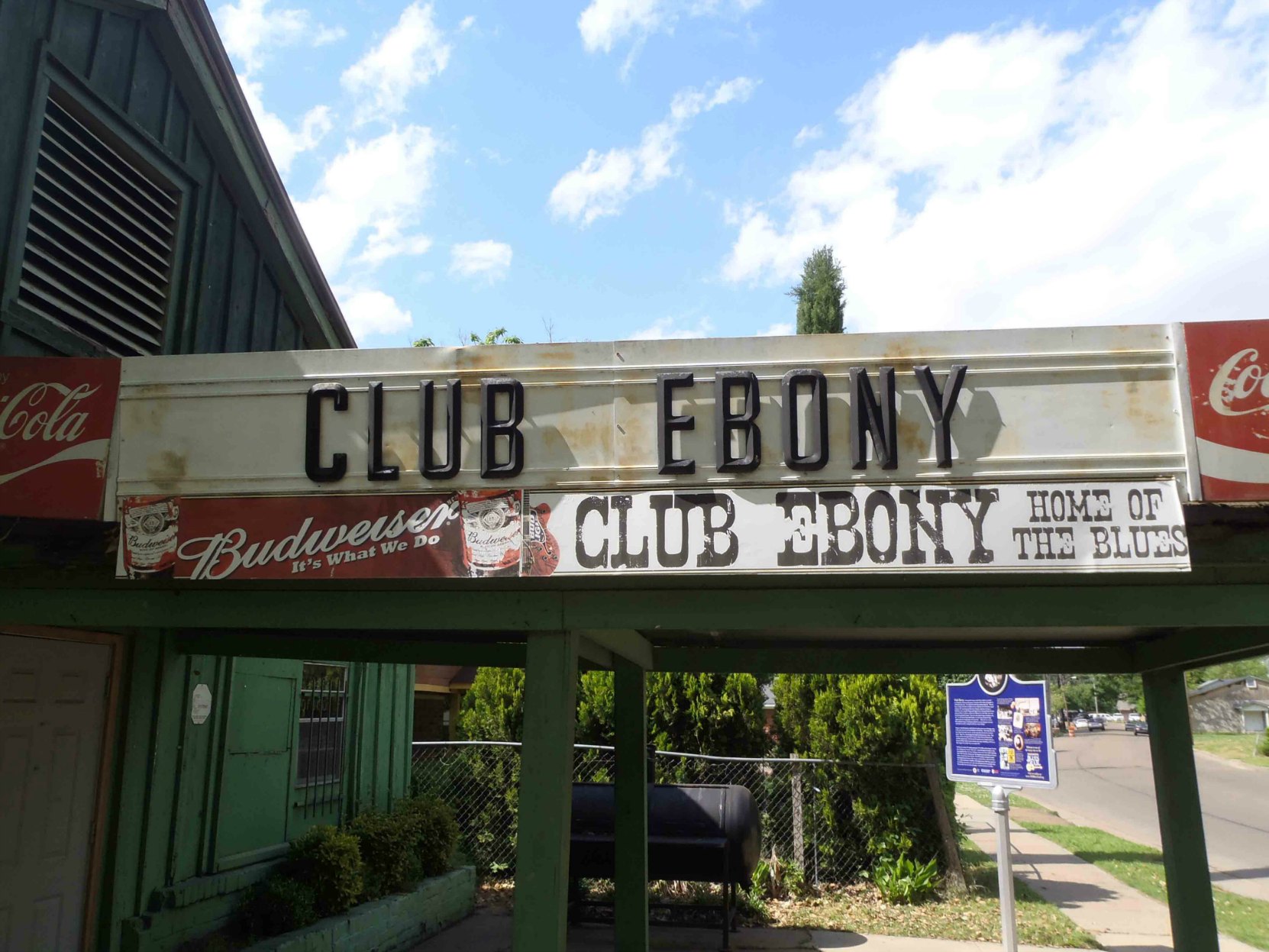 Here are some videos of Club Ebony:
Steve Gardner and the Jake Leg Stompers playing at Club Ebony, 2008
Would you like to leave a comment or question about anything on this page?