As one of Our Recommendations and Recommended Recordings, we recommend Bo Carter & the Mississippi Sheiks, by Bo Carter, a 4 CD, 100 track, box set on JSP Records.
This 4 CD box set contains sides Bo Carter recorded under his own name, with the Mississippi Sheiks, the Chatmon Brothers and playing behind other musicians like Charlie McCoy. Good re-mastering; reasonable price for a 4 CD box set.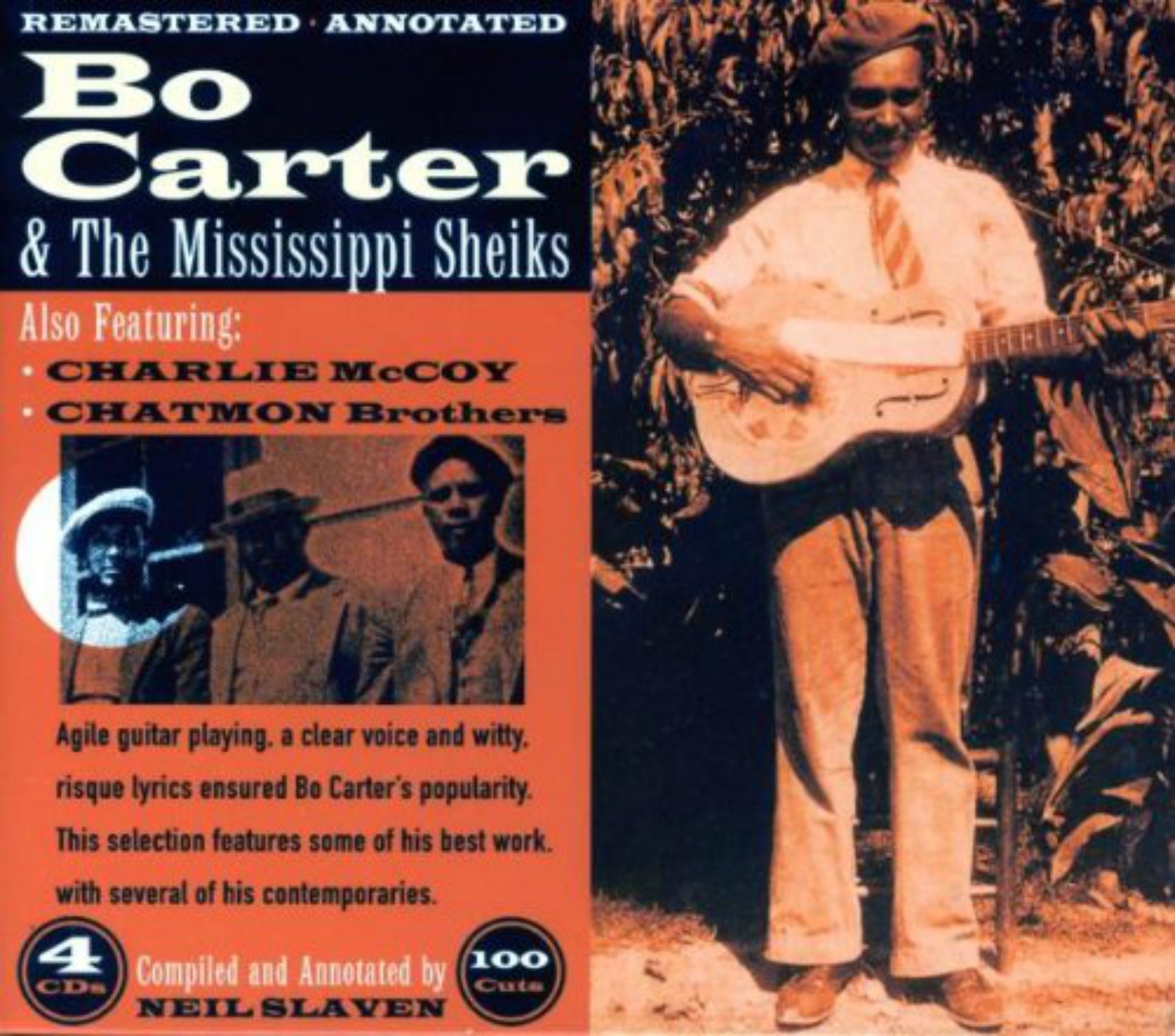 Available through Amazon.com and these Amazon affiliates:
Would you like to leave a comment or question about anything on this page?