The Mississippi Blues Trail marker for The Blues Trail: Mississippi To Louisiana is located outside the Delta Music Museum, 218 Louisiana Avenue in Ferriday, Louisiana.
The GPS location of this marker is N 31º 37.782' W 90º 33.221'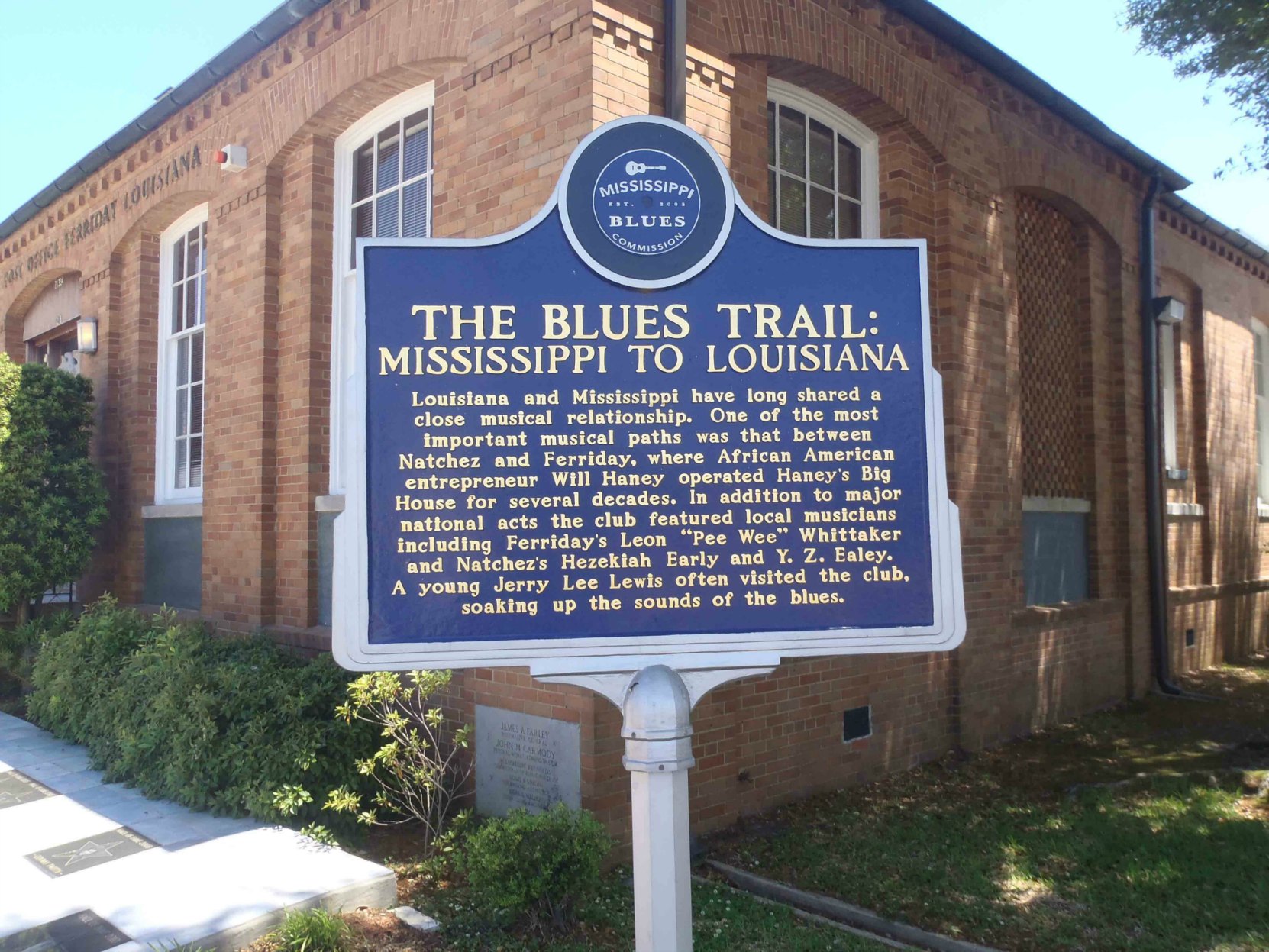 This marker reads:
"THE BLUES TRAIL: MISSISSIPPI TO LOUISIANA: Louisiana and Mississippi have long shared a close musical relationship. One of the most important paths was that between Natchez and Ferriday, where African-American entrepreneur Will Haney operated Haney's Big House for several decades. In addition to major national acts the club featured local musicians including Ferriday's Leon "Pee Wee" Whittaker and Natchez's Hezekiah Early and Y.Z. Ealey. A young Jerry Lee Lewis often visited the club, soaking up the sounds of the blues."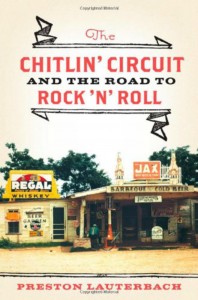 Will Haney's nightclub, Haney's Big House, is no longer standing; it was destroyed in a fire in 1966. It was located in the 500 block of Fourth Street (since re-named E.E. Wallace Boulevard) in Ferriday, Louisiana. More information about Will Haney, Haney's Big House and its influence on local musicians like Jerry Lee Lewis is available in Preston Lauterbach's book, The Chitlin Circuit and the Road To Rock And Roll.
For more information on Y.Z. Ealey, here's a link to his website.
If you're in Ferriday, Louisiana you may also want to see Jerry Lee Lewis' childhood home, located at 712 Louisiana Avenue, a few blocks from this Mississippi Blues Trail marker.
Would you like to leave a comment or question about anything on this page?