The Mississippi Blues Trail has a marker at the site of Muddy Waters' house on Stovall Farm, just outside Clarksdale, Mississippi. The actual house that Muddy Waters lived in is no longer at this site; it has been moved to the Delta Blues Museum in Clarksdale.
This is an important site in blues history: it was the site of Muddy Waters' first recordings, made in 1941-42 by Alan Lomax.
The GPS location of the Muddy Waters' House marker is: N 34° 15.706′ W 90° 37.947′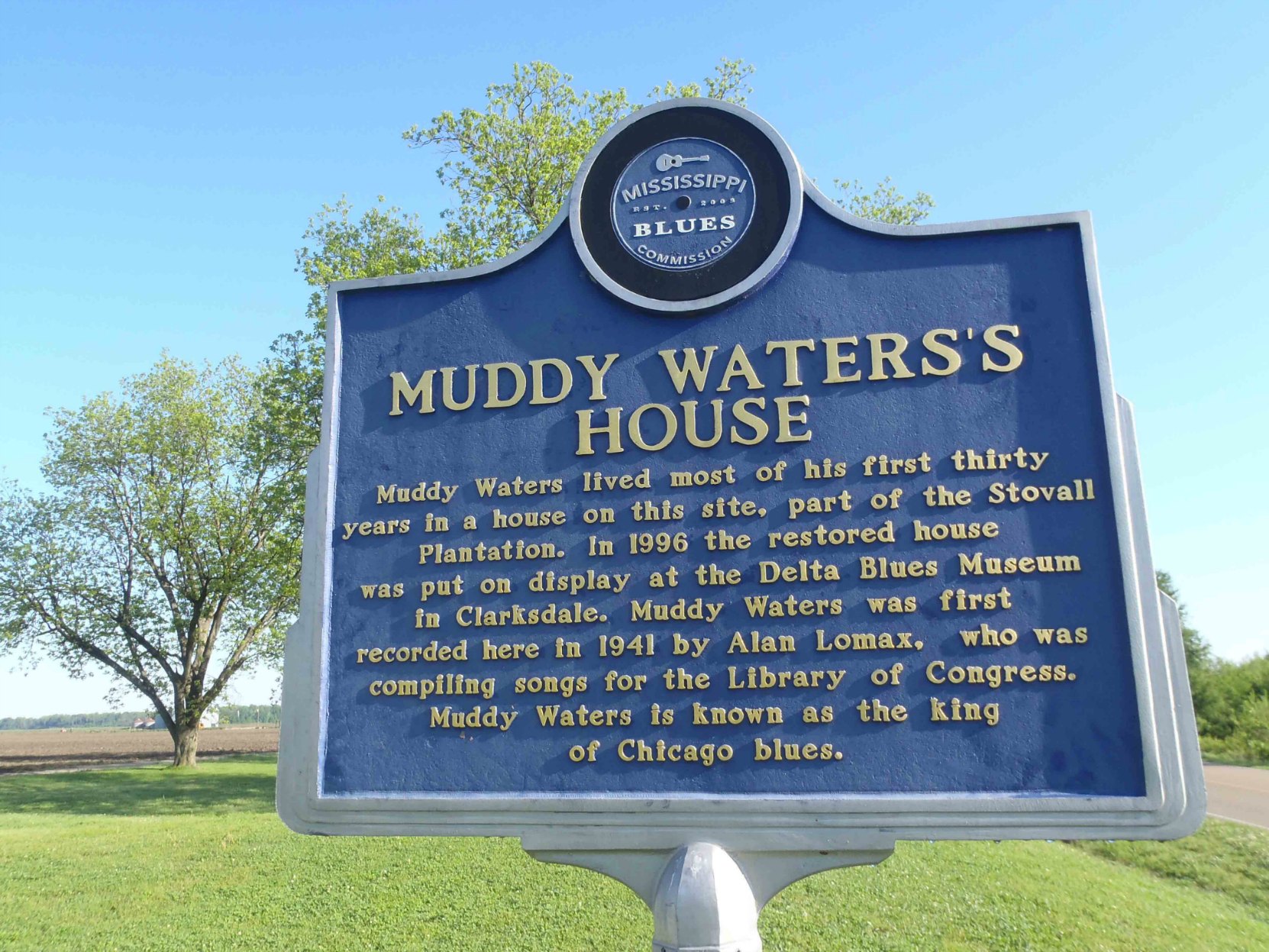 The front of the marker reads:
"Muddy Waters lived most of his first thirty years in a house on this site, part of the Stovall Plantation. In 1996 the restored house was put on display at Delta Blues Museum in Clarksdale. Muddy Waters was first recorded here in 1941 by Alan Lomax, who was compiling songs for the Library of Congress. Muddy Waters is known as the king of Chicago blues."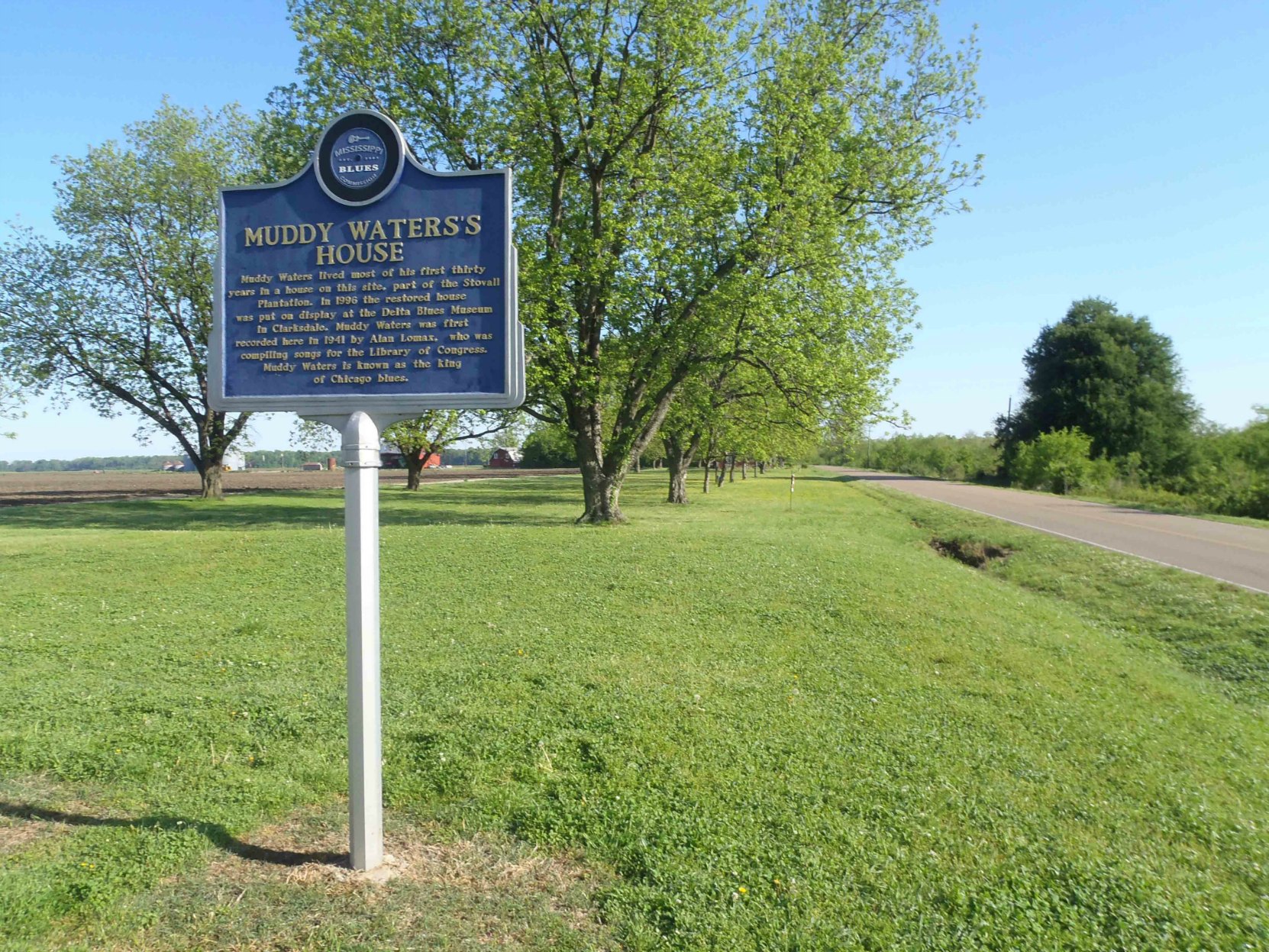 To hear samples of the 1941 Alan Lomax recordings of Muddy Waters at Stovall Farm, click here.
Here is a Google Street View image of this site with a link to Google Maps:
A Blues Hall of Fame and Rock and Roll Hall of Fame marker has also been placed at this site.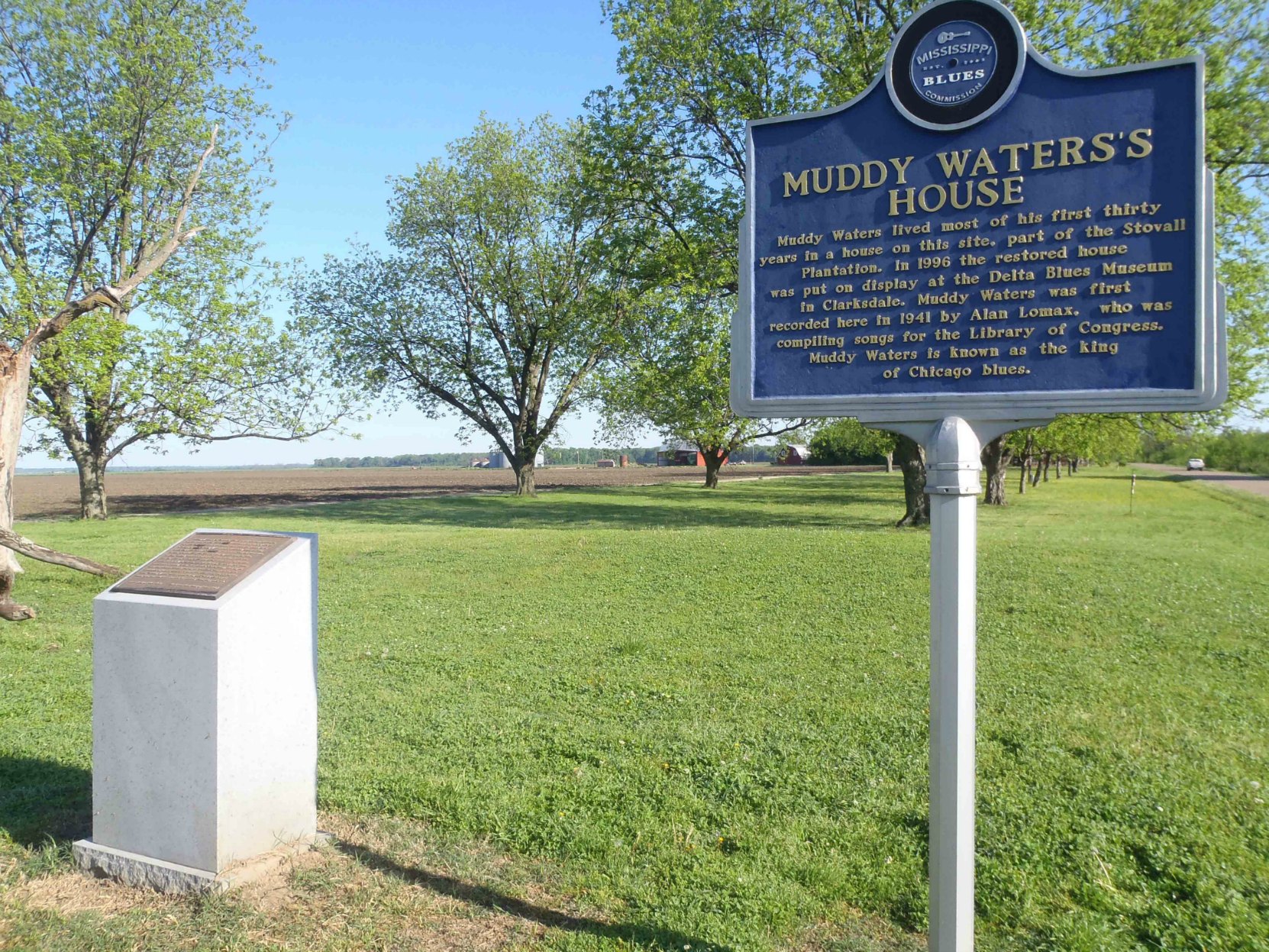 The Blues Hall of Fame and Rock and Roll Hall of Fame marker reads:
"Muddy Waters was the most famous of all Chicago bluesmen, but his roots lie deep in the rich Mississippi soil from which he took his nickname. From the age of three until he journeyed to Chicago in 1943, Muddy Waters (born McKinley Morganfield) occupied a sharecropper's shack at this site on Stovall Plantation. Discovered and recorded here in 1941 by musicologist Alan Lomax, Muddy embarked on a career that would pioneer the development of electric blues and change the course of popular music forever. With legends like the Rolling Stones (whose name came from a Muddy song), The Beatles, Chuck Berry, Bob Dylan and Jimi Hendrix acknowledging his influence, his position as a godfather of rock is secure. As his friend and protege Eric Clapton said, "Muddy Waters music changed my life, and whether you know it or not, and like it or not, it probably changed yours too."
Blues Hall of Fame 1981 – Rock and Roll Hall of Fame 1987″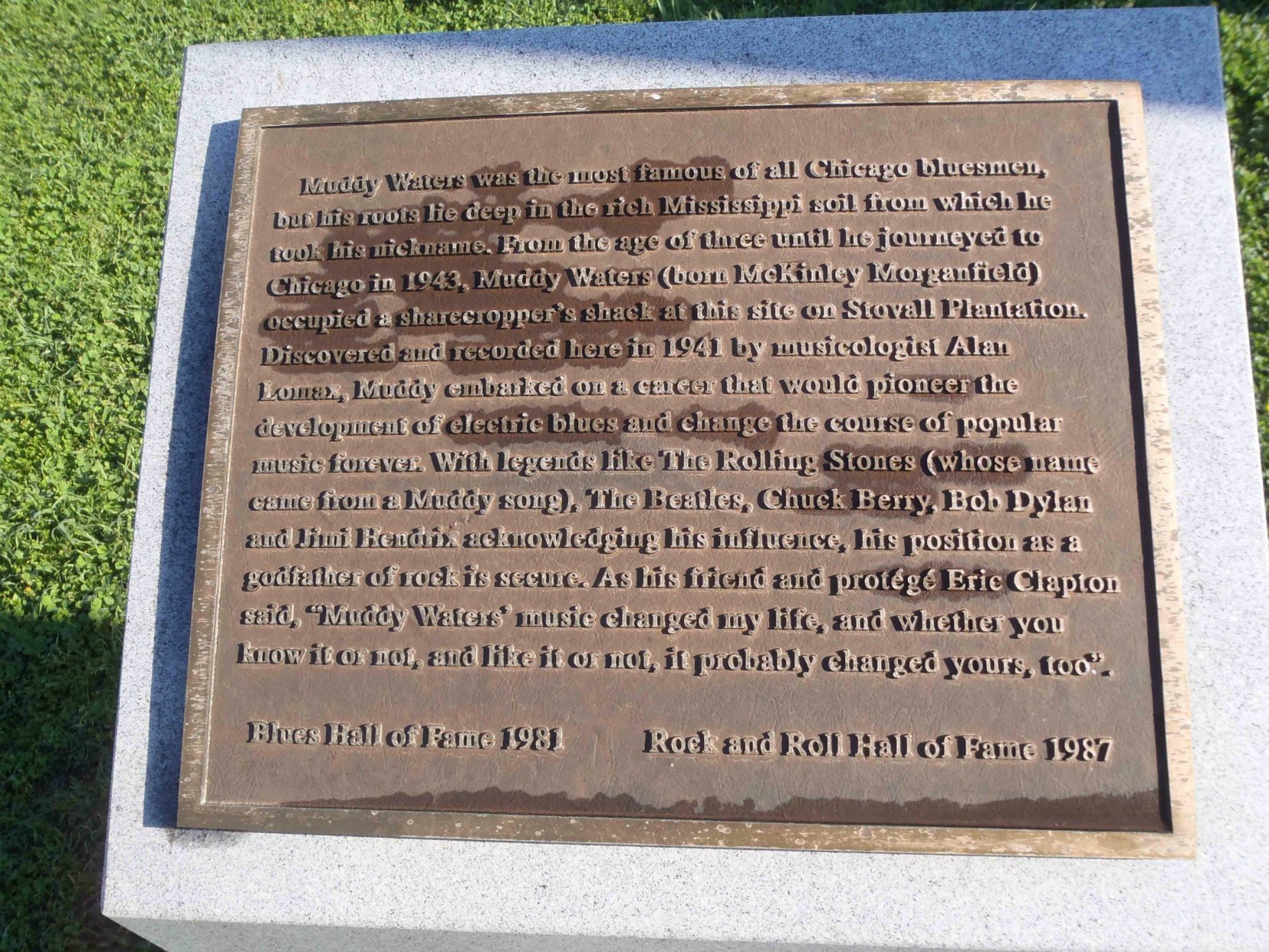 The first Muddy Waters recordings were made at this site in 1941-42 by Alan Lomax. We are currently recommending Muddy Waters – The Complete Plantation Recordings as a source for these important blues recordings.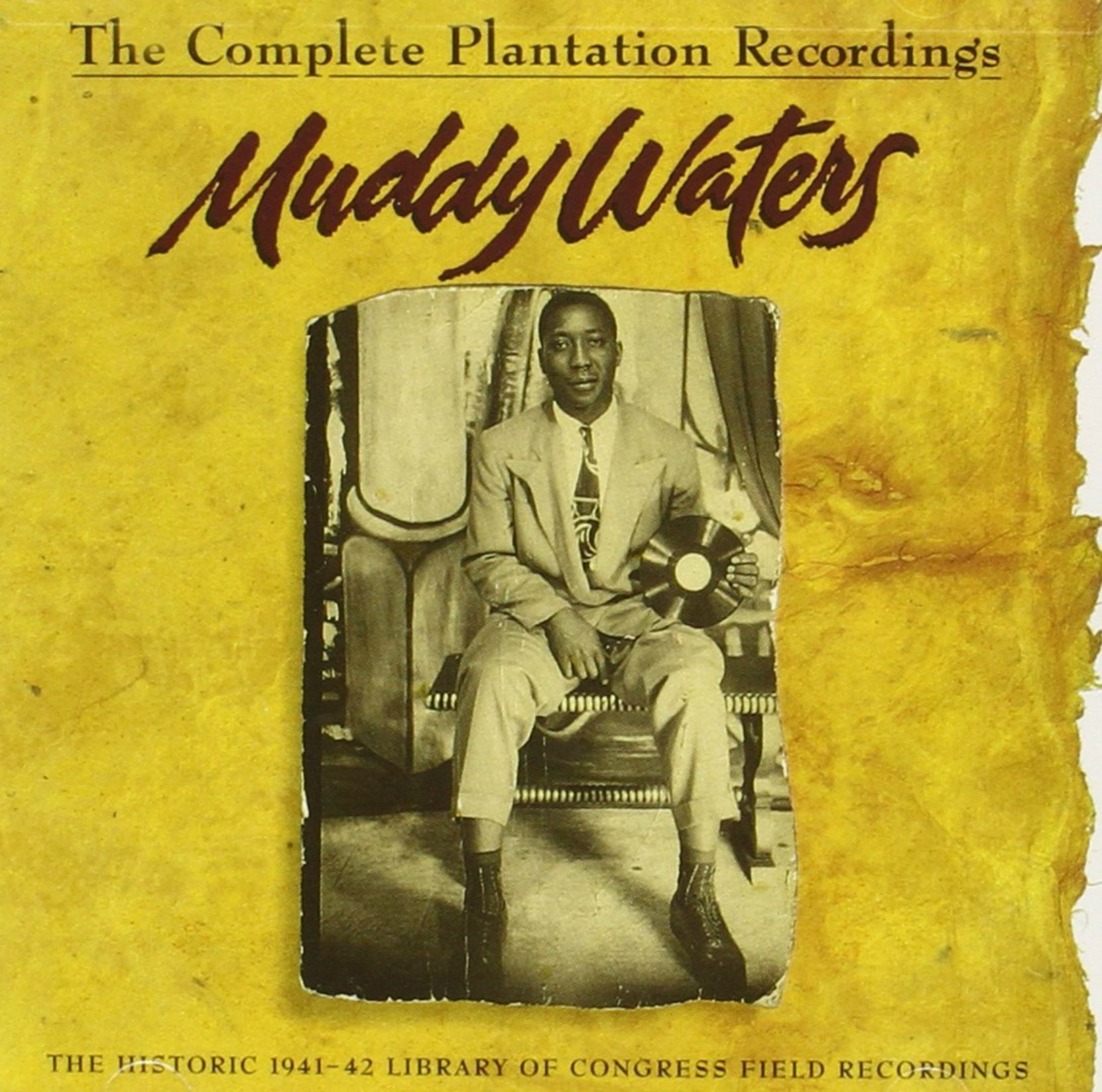 The photos  below show the views of the Stovall Farm fields from the former site of Muddy Waters cabin.
This flat agricultural landscape is typical of the Mississippi Delta in Coahoma County and the counties immediately adjacent to it.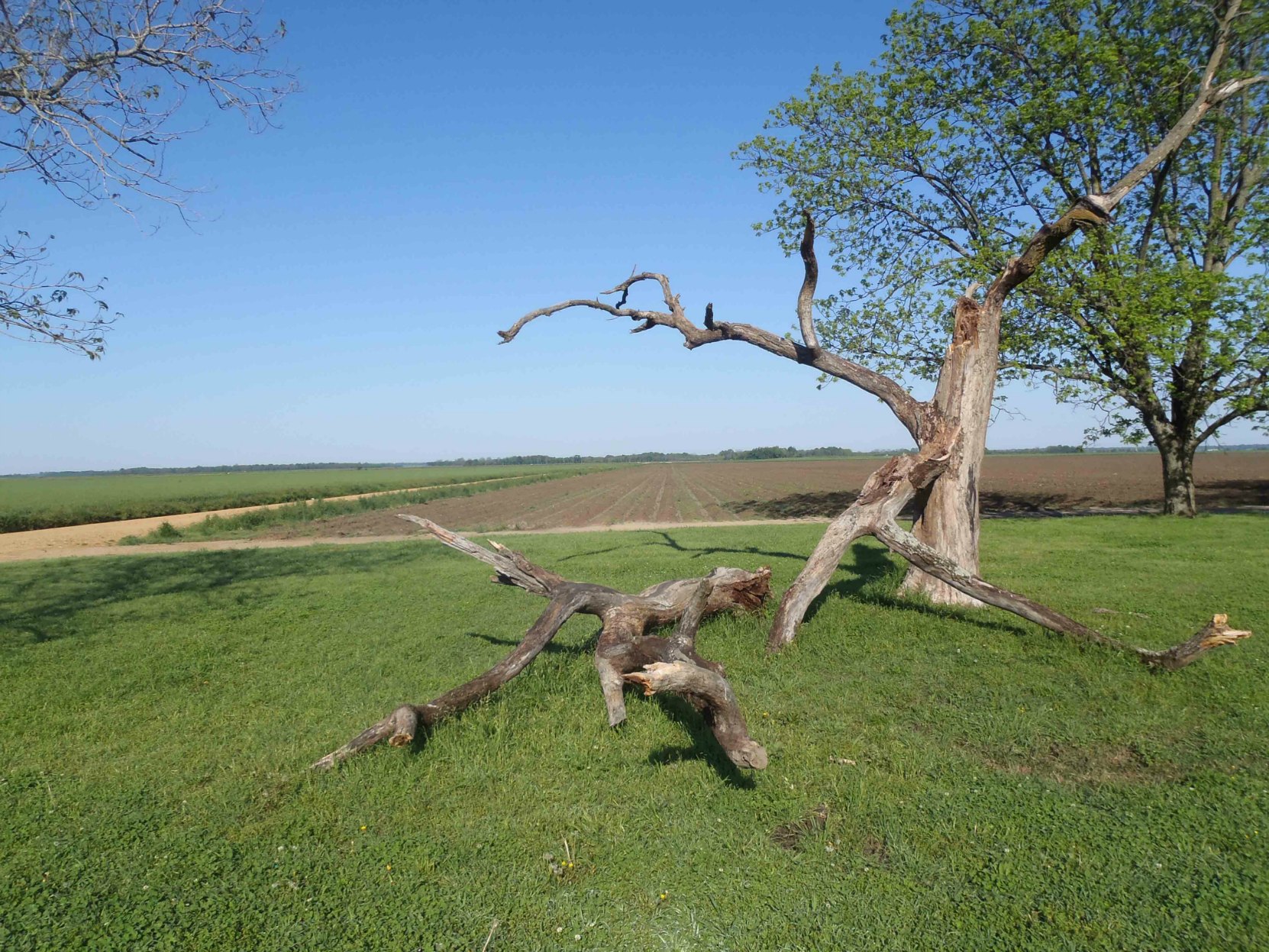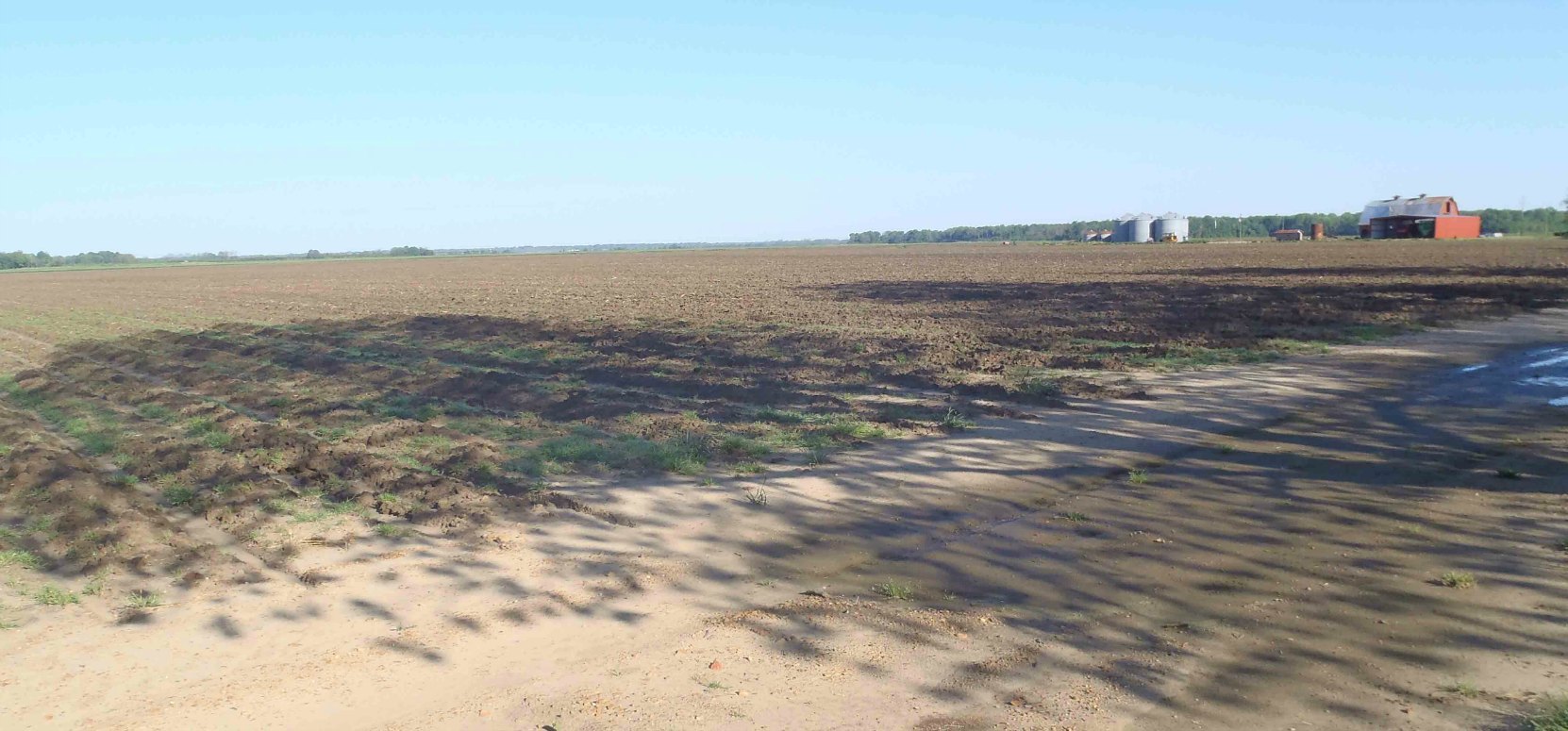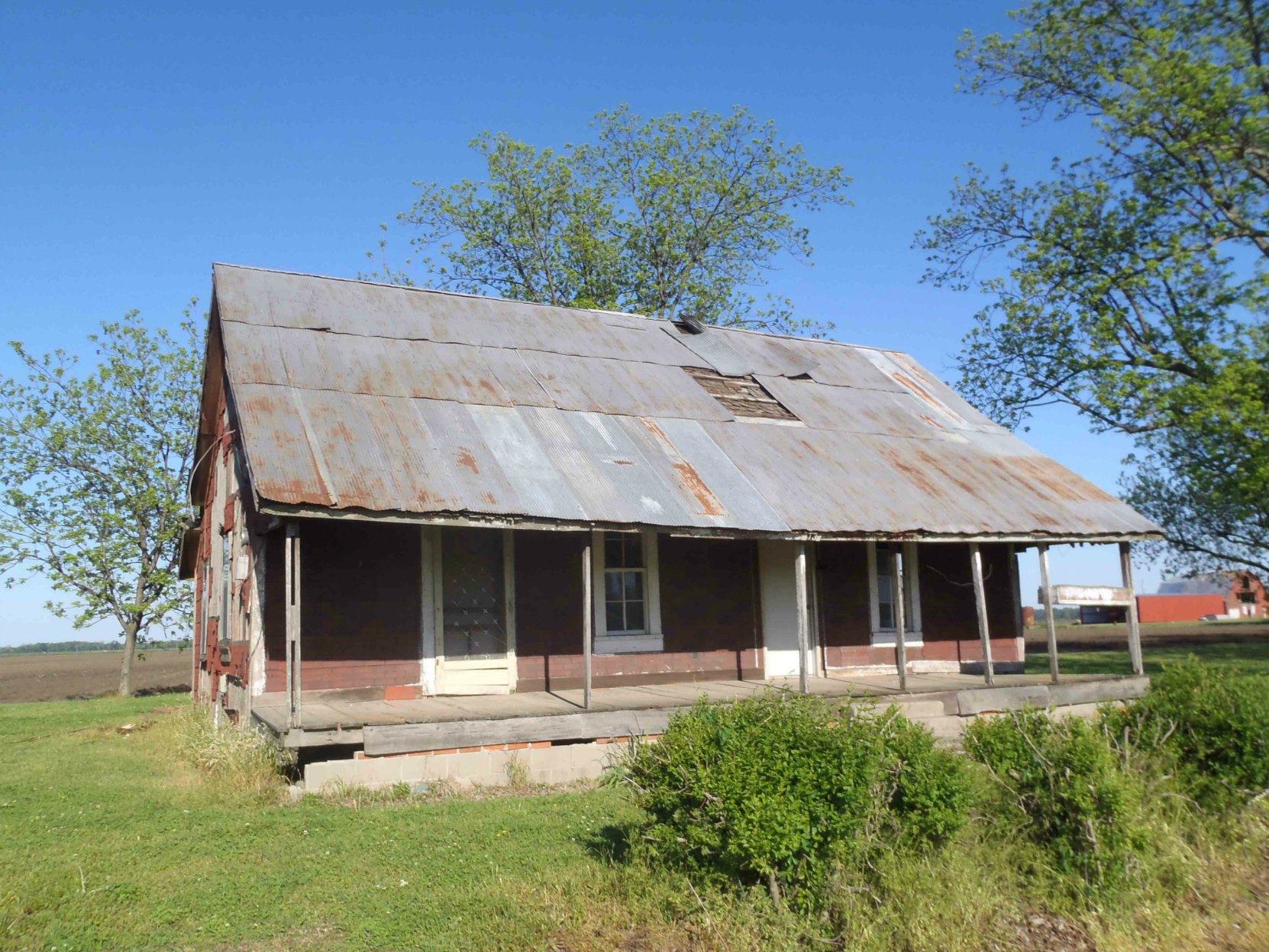 Stovall Farms is still an operating farm. It is the oldest operating farm in Coahoma County.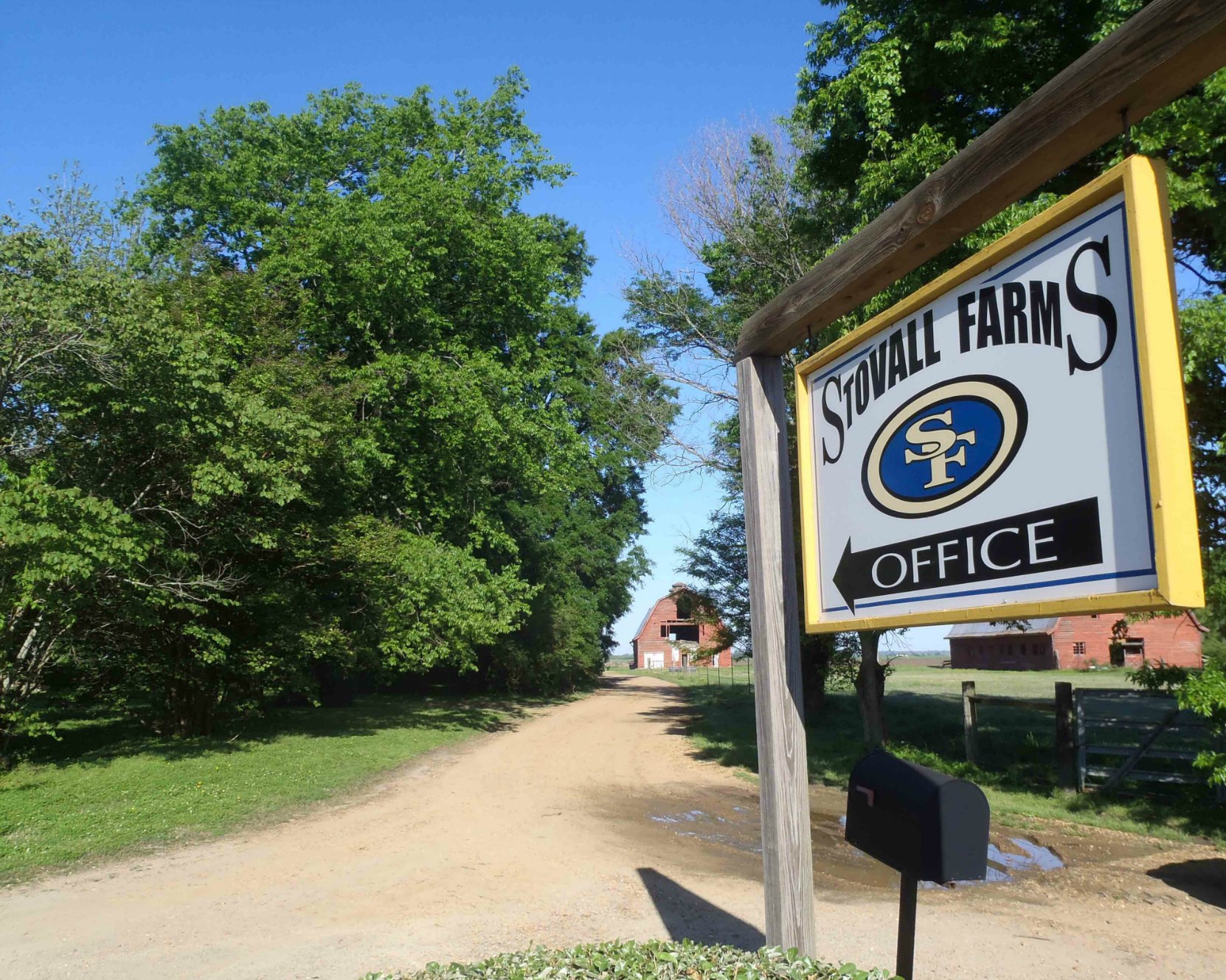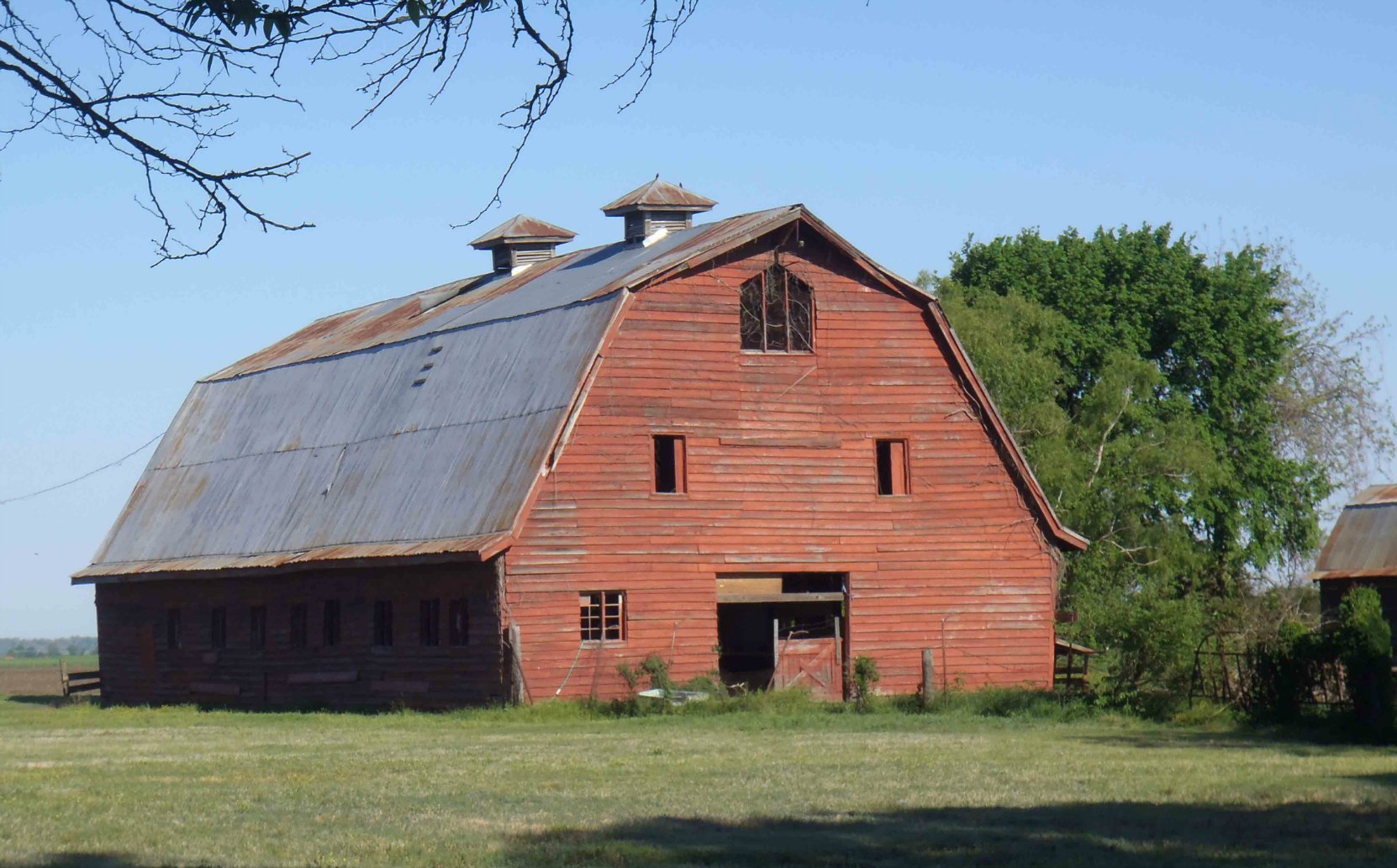 Here are some online articles about Stovall Farm:
Would you like to leave a comment or question about anything on this page?