The Mississippi Blues Trail marker commemorating Howlin' Wolf is in West Point, Clay County, Mississippi.
The GPS location of this marker is: N33° 24.786′ W 91° 03.114′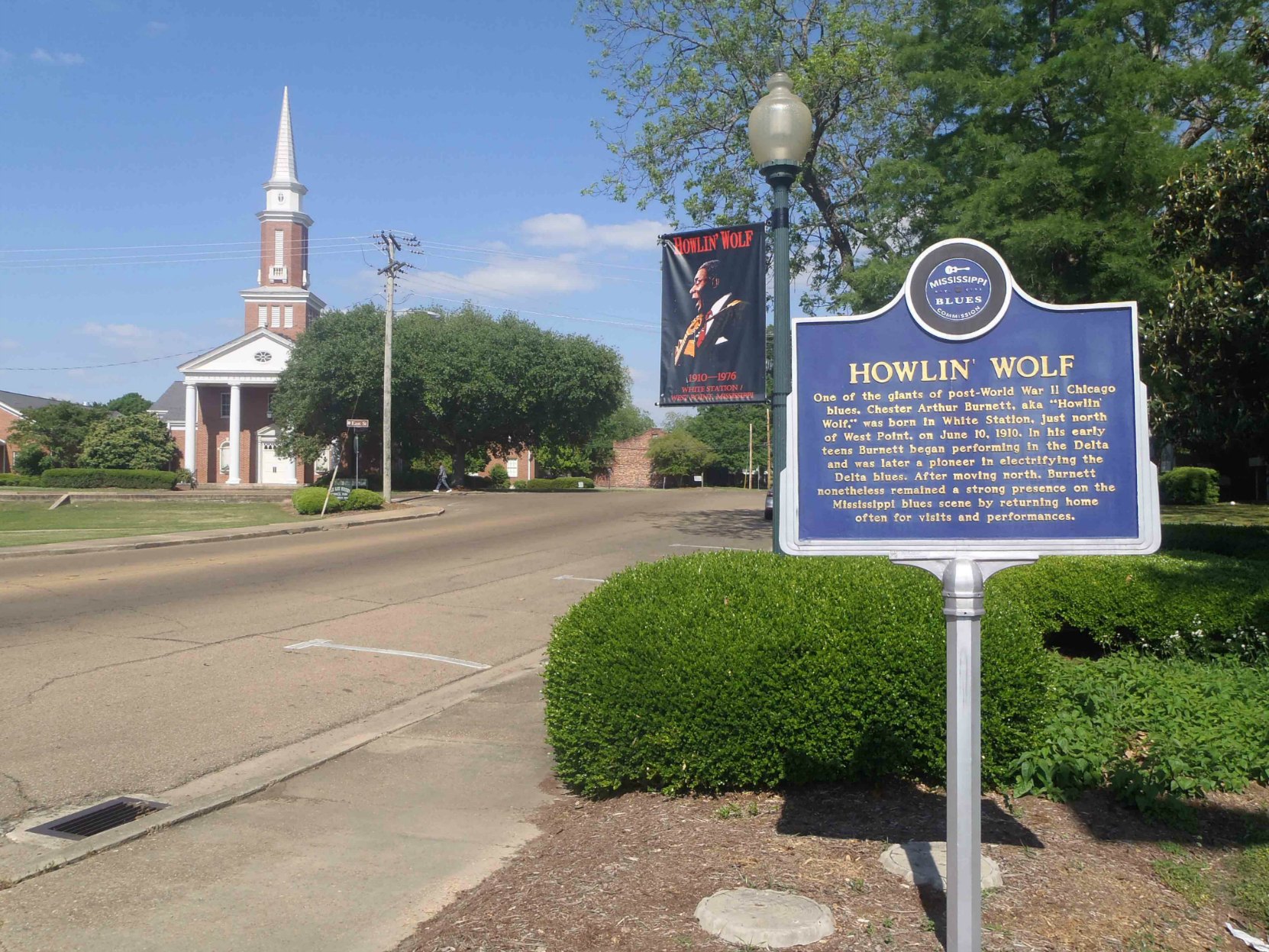 The marker reads:
HOWLIN' WOLF – One of the giants of post-World War II Chicago blues, Chester Arthur Burnett, aka "Howlin' Wolf," was born in White Station, just north of West Point, on June 10, 1910. In his early teens Burnett began performing in the Delta and was later a pioneer in electrifying the Delta blues. After moving north, Burnett nonetheless remained a strong presence on the Mississippi blues scene by returning home often for visits and performances."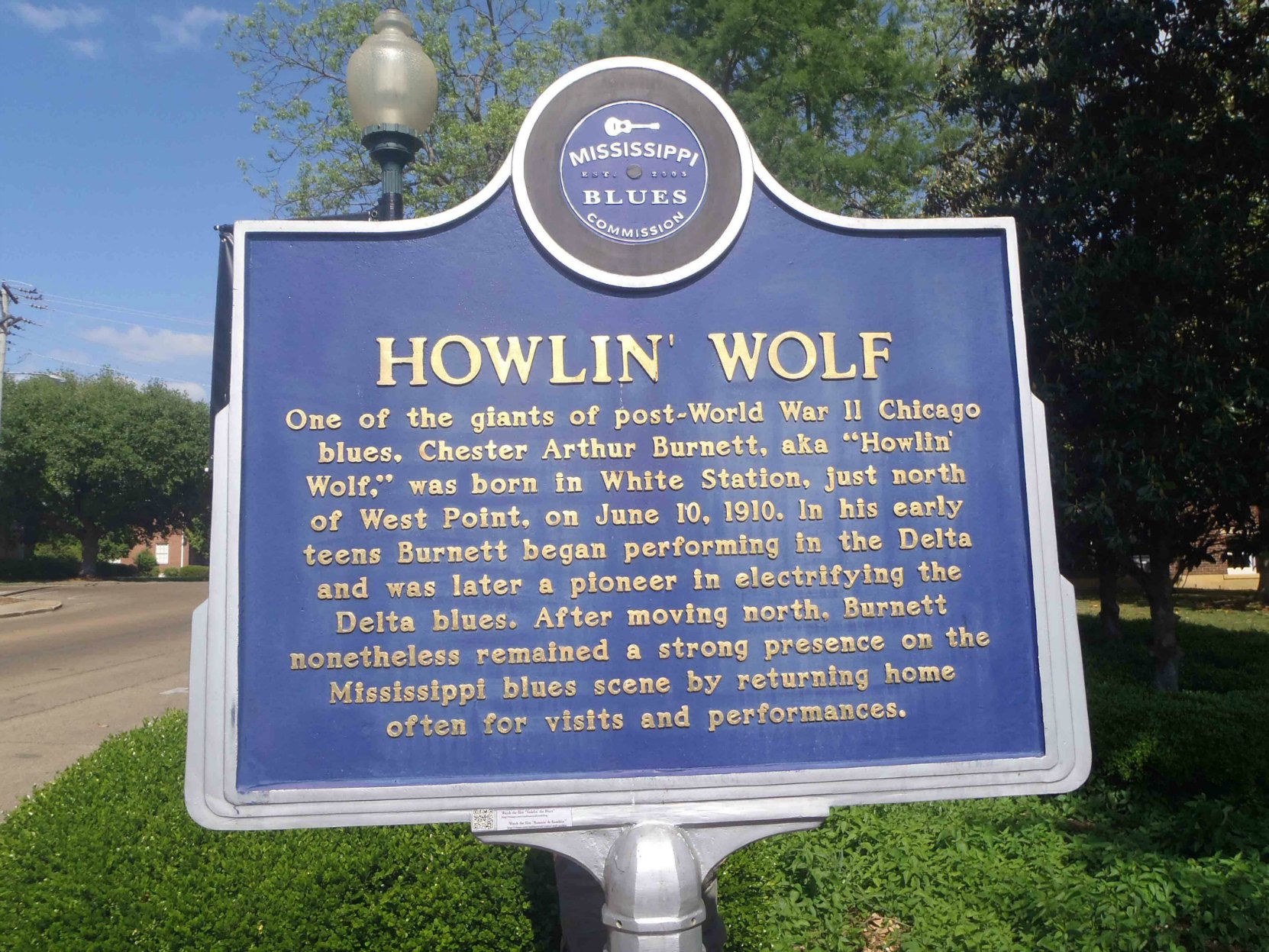 In 1997, the Howlin' Wolf Blues Society of West Point, Mississippi placed another Howlin' Wolf memorial at this site, along with a bench in honour of Howlin' Wolf's widow, Lillie Handley Burnett (1925-2001).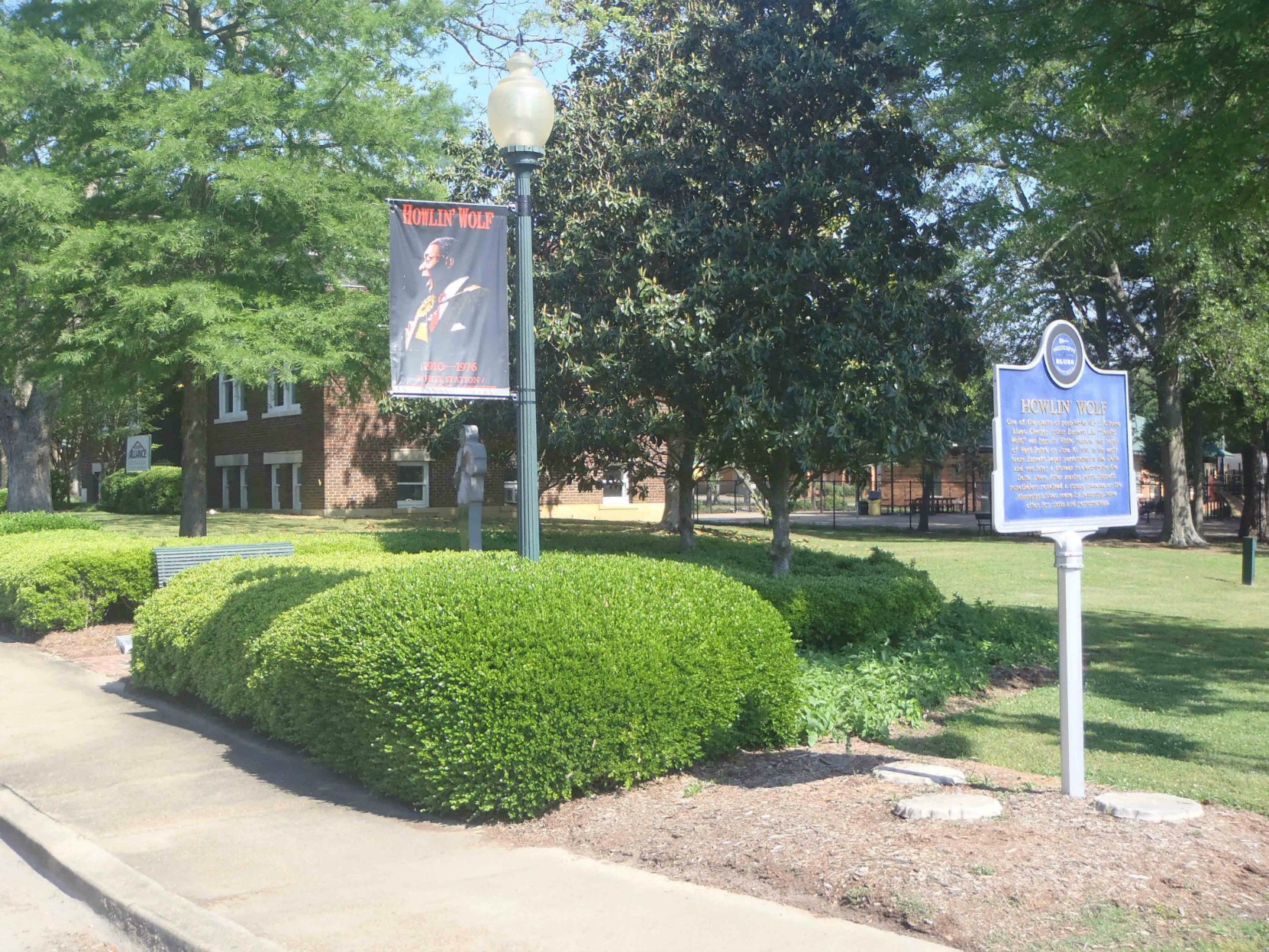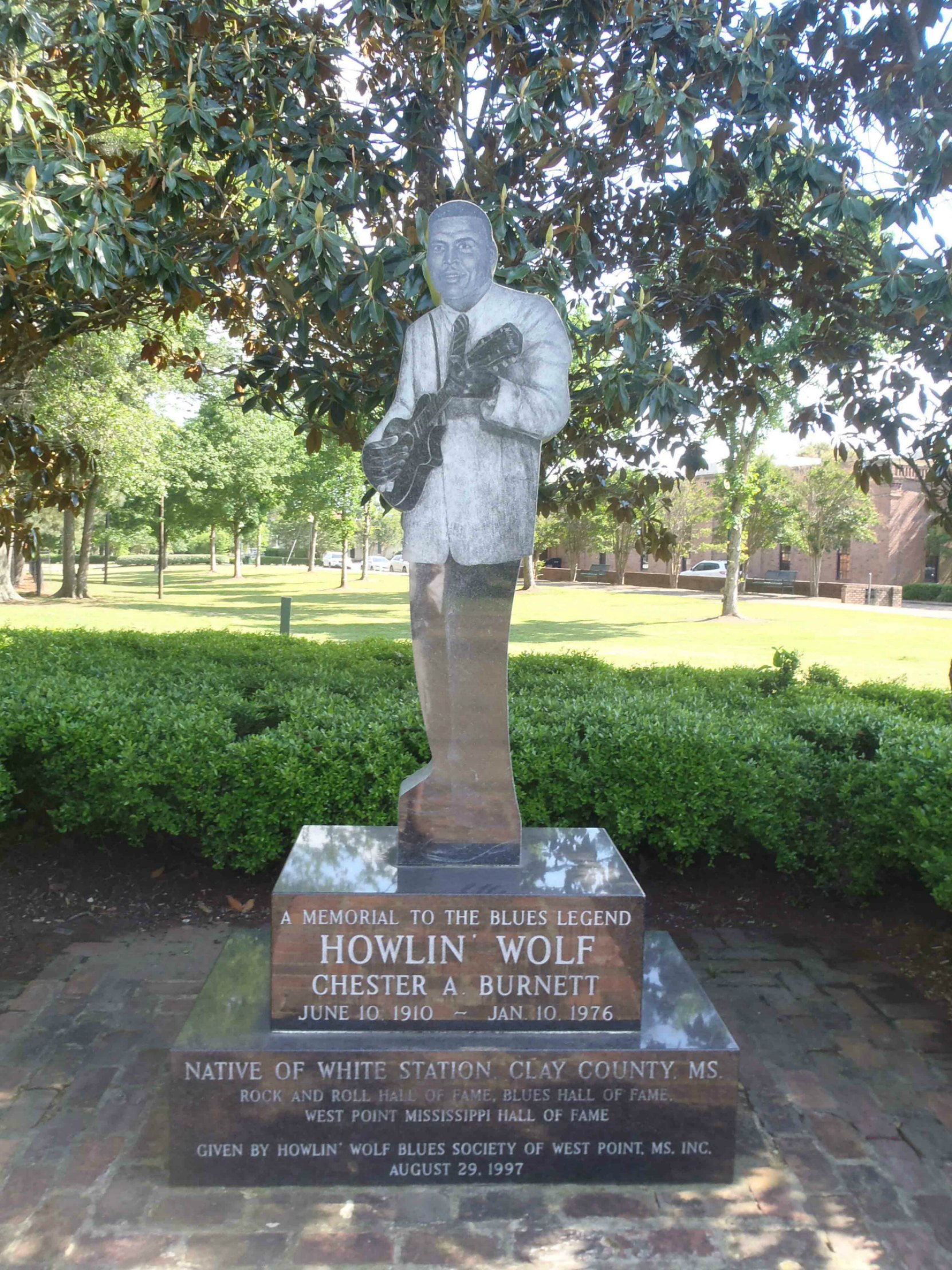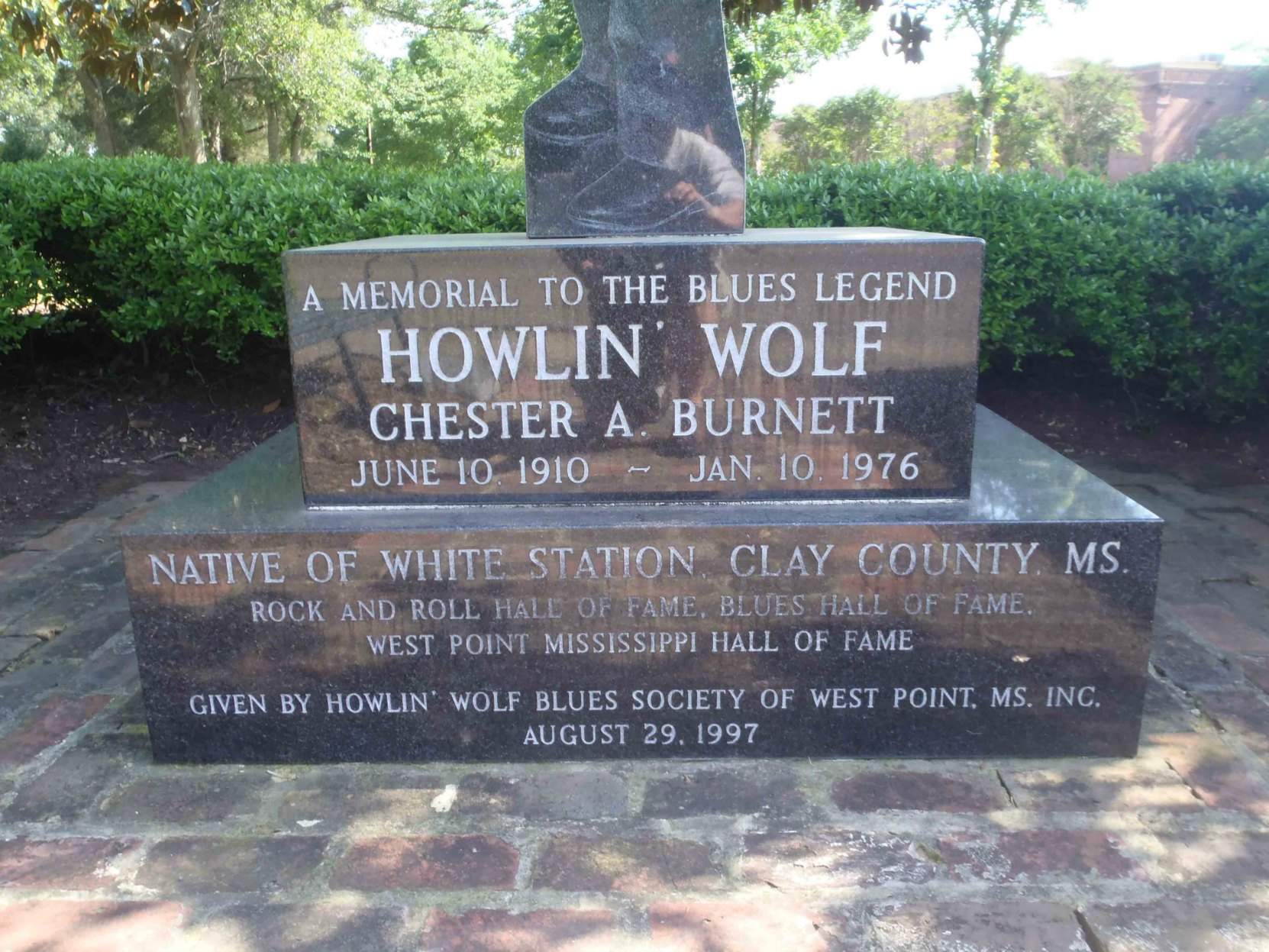 Here are some videos of Howlin' Wolf:
Here is a documentary about Howlin' Wolf
Mick Jagger and Brian Jones of the Rolling Stones introduce Howlin' Wolf on Shindig!, 20 May 1965
Smokestack Lightning, recorded in the U.K., 1964
Some Recommended Howlin' Wolf Recordings
We're currently recommending The Complete RPM & Chess Singles As & Bs 1951-62 on Acrobat Records.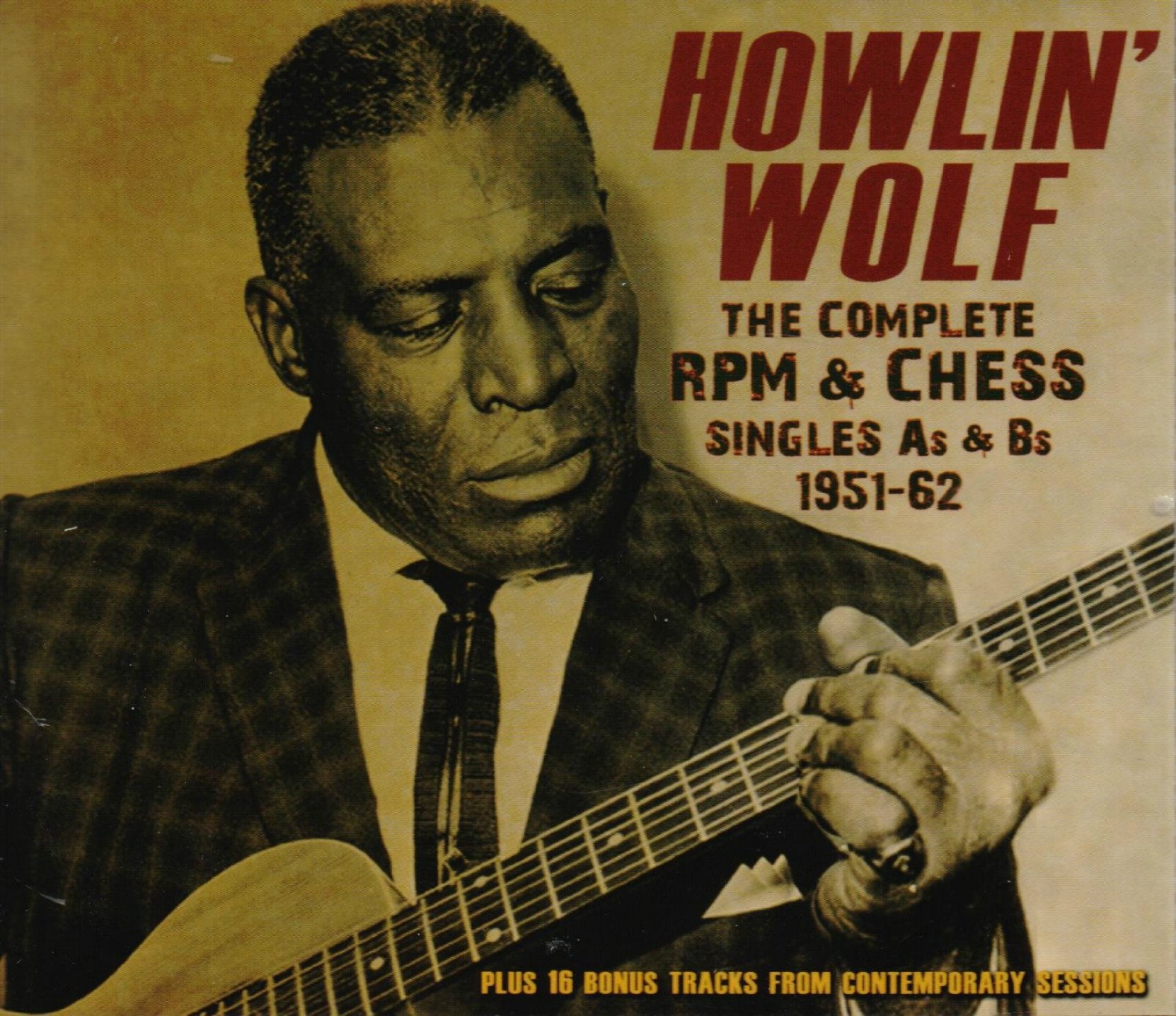 Would you like to leave a comment or question about anything on this page?