There are two commemorative markers at the site of Wade Walton's Barber Shop in Clarksdale, Mississippi.
The first one is a Mississippi Blues Trail marker erected in honour of Wade Walton.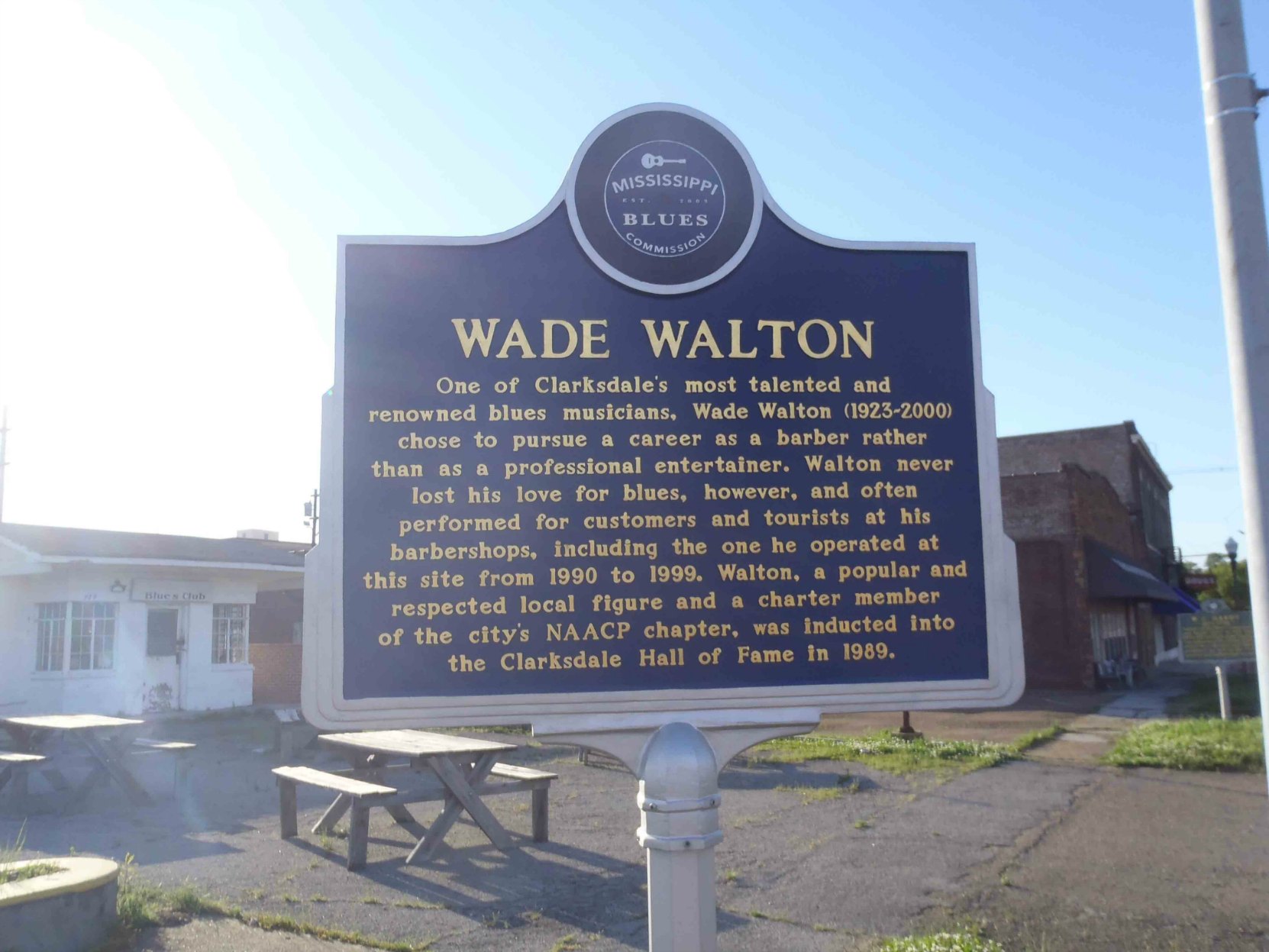 The second is a Mississippi Department of Archives and History marker, placed here in 1981, indicating that W.C. Handy lived at this site between 1903 and 1905.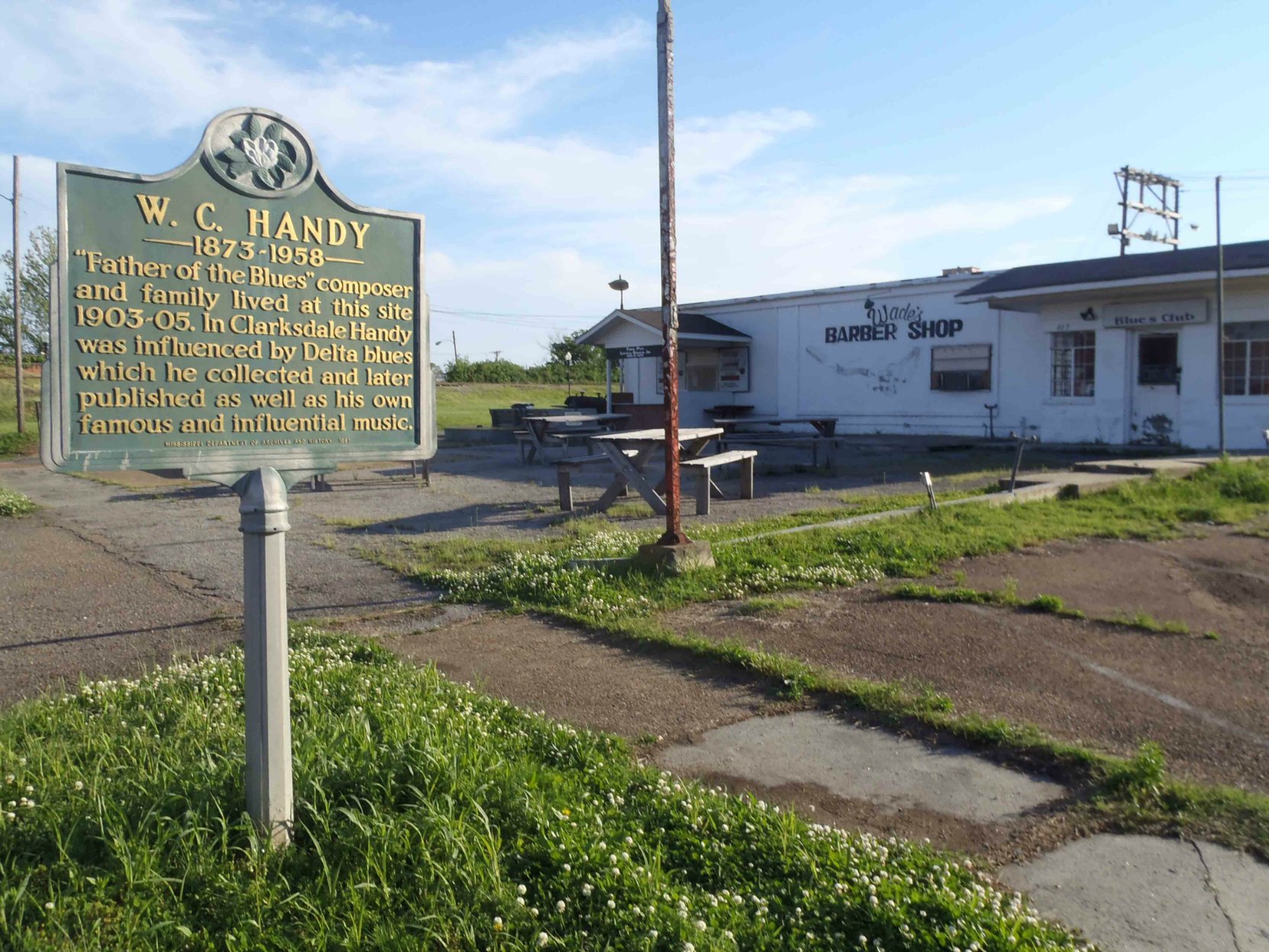 The GPS location of this site is: N 34°12.063′ W 90° 34.322′
Wade Walton is not a well known name outside Clarksdale. The Mississippi Blues Trail marker reads:
"WADE WALTON – One of Clarksdale's most talented and renowned blues musicians, Wade Walton (1923-2000) chose to pursue a career as a barber rather than as a professional entertainer. Walton never lost his love for the blues, however, and often performed for customers and tourists at his barber shops, including the one he operated at this site from 1990 to 1999. Walton, a popular and respected local figure and a charter member of the city's NAACP chapter, was inducted into the Clarksdale Hall of Fame in 1989."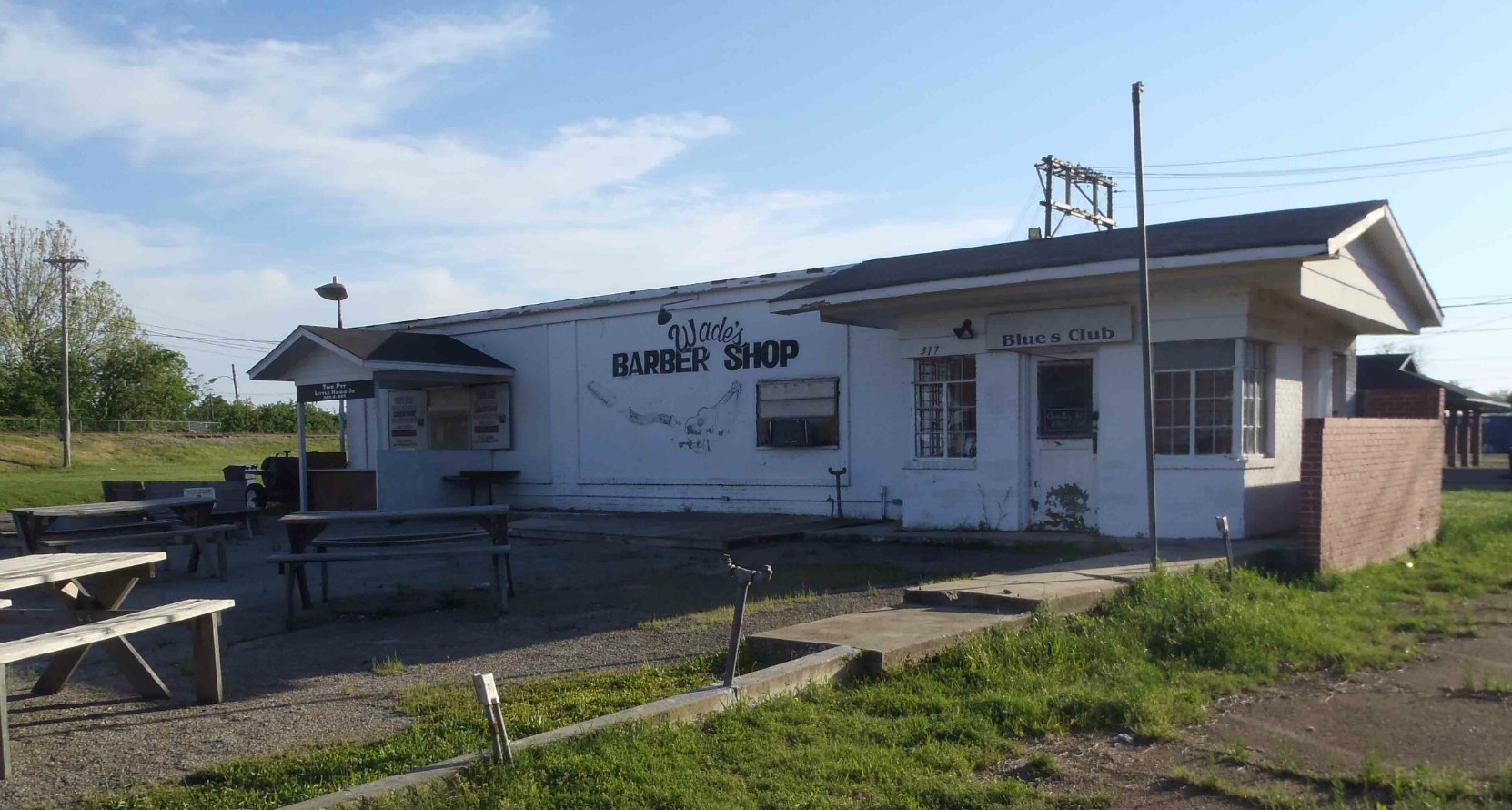 Here are some videos of Wade Walton:
With David "Honeyboy" Edwards, 1985
This is video of Wade Walton's Barber Shop, taken in 1988
Would you like to leave a comment or question about anything on this page?