This Mississippi Department of Archives and History marker is located outside the Temple Theater at the intersection of 8th Street and 24th Avenue in downtown Meridian, Mississippi.
The GPS Location of this marker is: N 32° 21.897′ W 88° 42.131′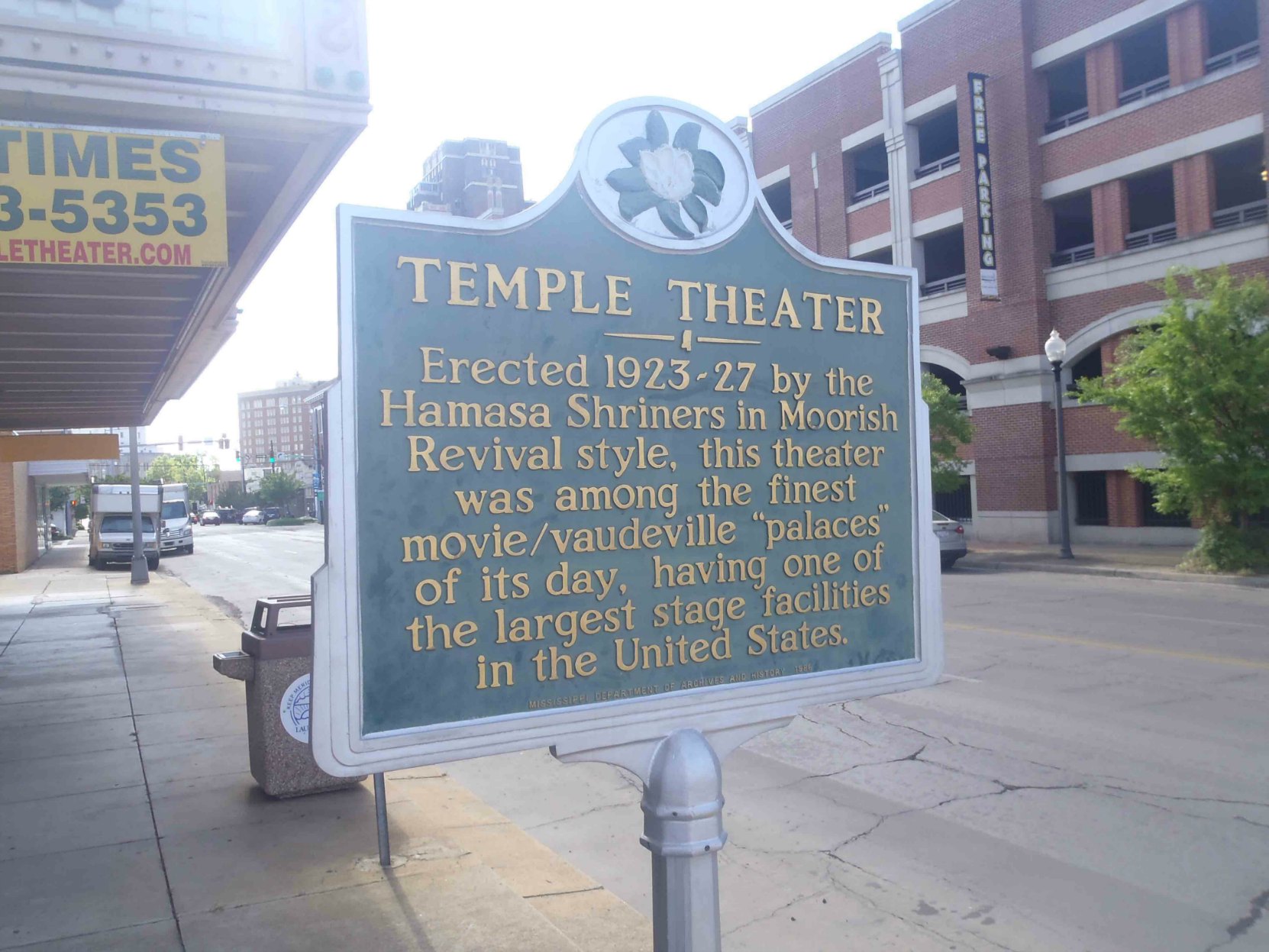 The marker reads:
"TEMPLE THEATER – Erected 1923-27 by the Hamasa Shriners in Moorish Revival style, this theater was among the finest movie/vaudeville "palaces" of its day, having one of the largest stage facilities in the United States."
The Temple Theater has been placed on the U.S. National Register of Historic Places.. See the designation nomination form here [note: PDF]
The photos below show the Temple Theater and the decorative work above the main entrance.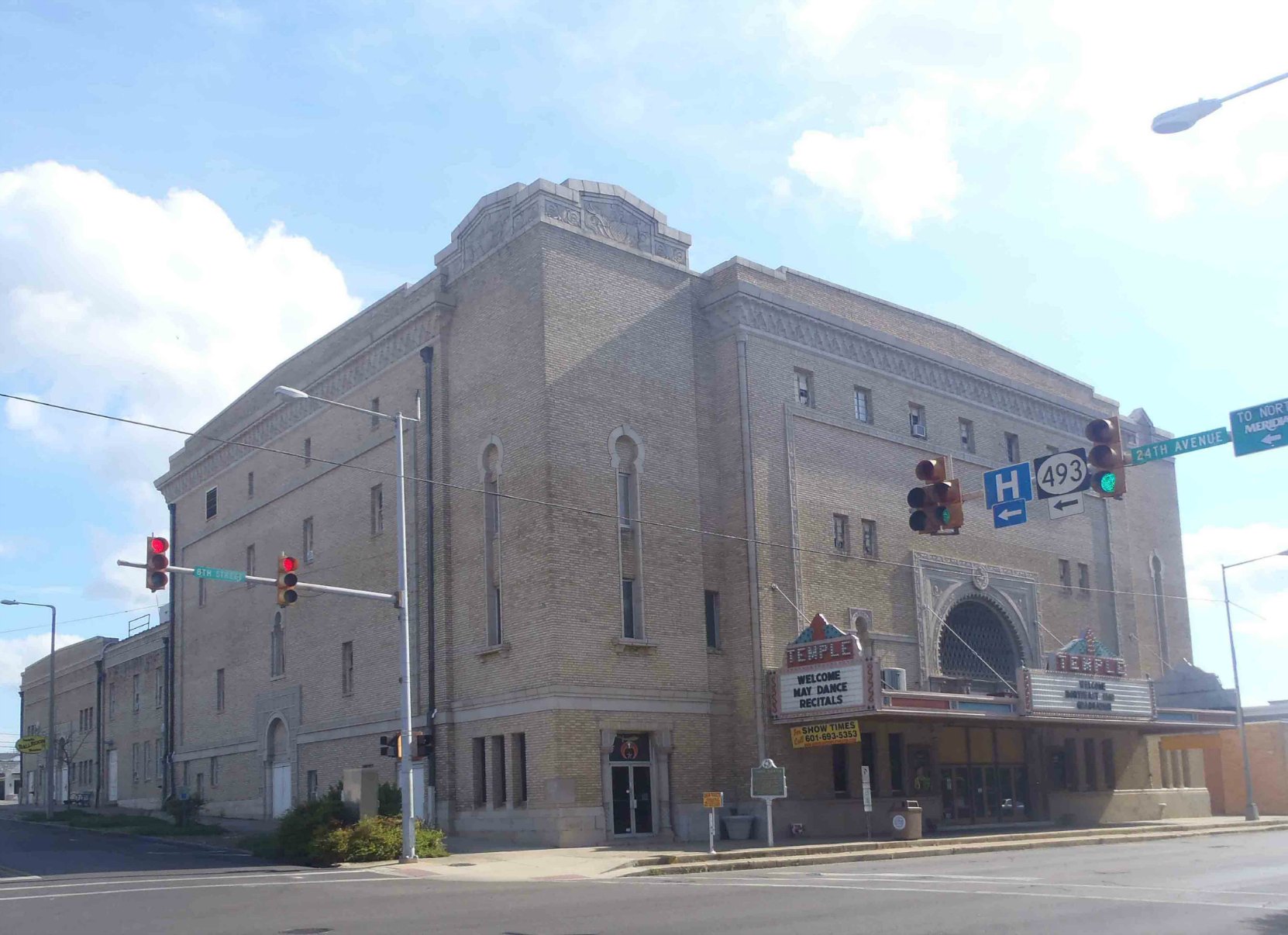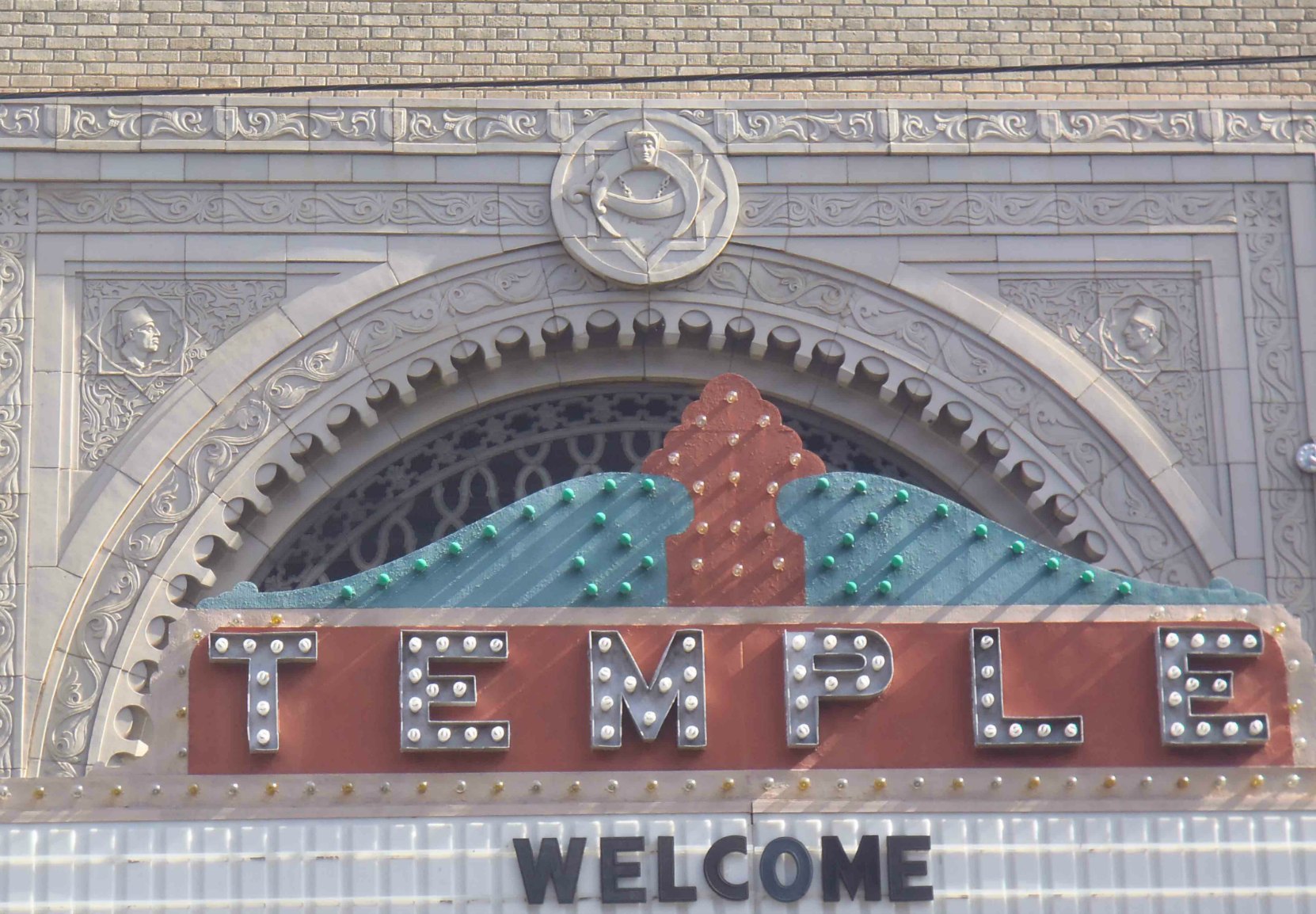 For blues fans, the Temple Theater also has a connection to Jimmie Rodgers, who is known to have performed here. Jimmie Rodgers' funeral was held at the Temple Theater in 1933.