The Mississippi Blues Trail marker commemorating the Red Tops is in front of 721 Clay Street, near the intersection Clay Street and Walnut Street, in downtown Vicksburg, Mississippi.
The GPS location of this marker is: N32° 21.007′ W 90° 52.874′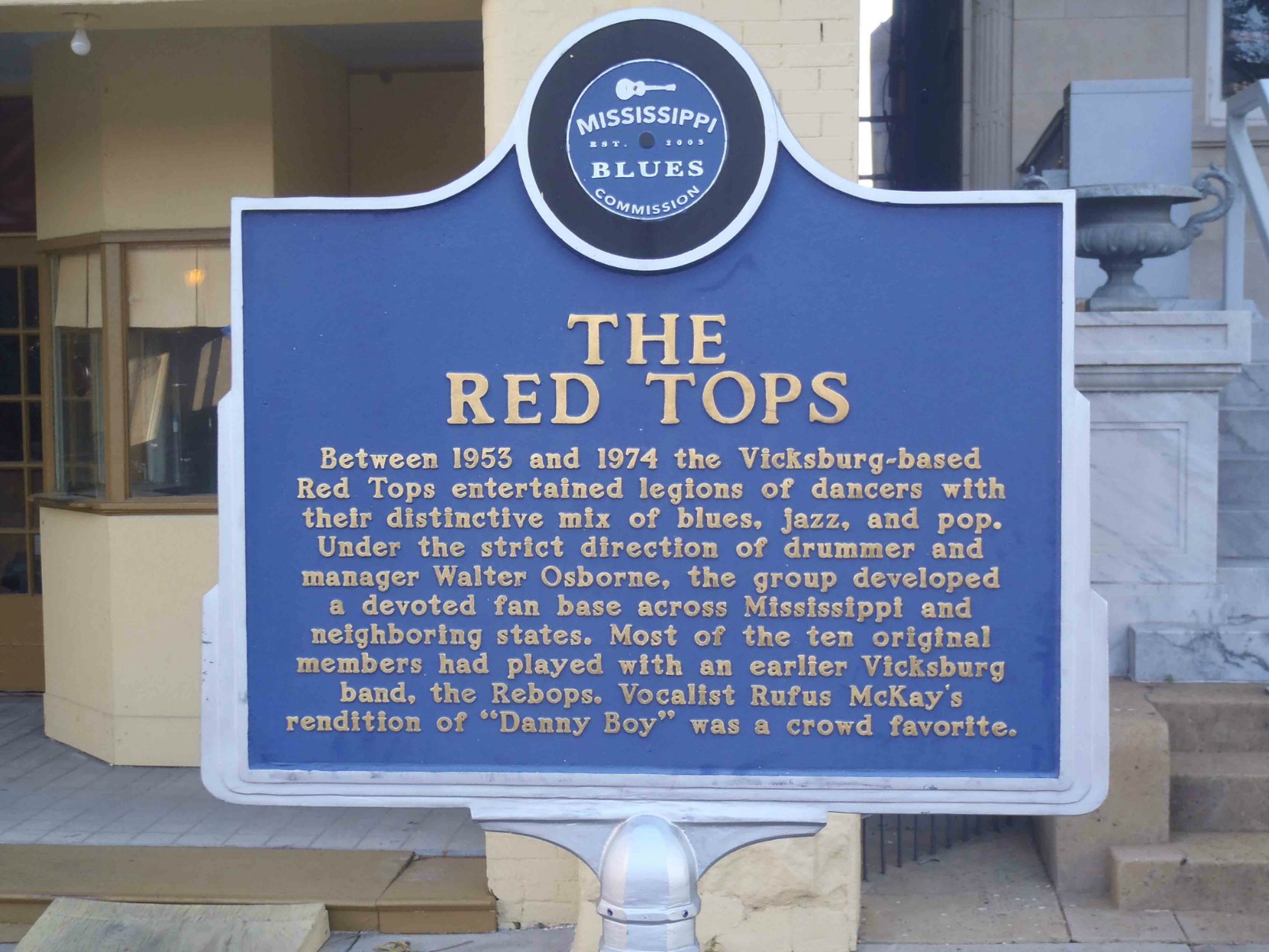 The marker reads:
"THE RED TOPS – Between 1953 and 1974 the Vicksburg-based Red Tops entertained legions of dancers with their distinctive mix of blues, jazz and pop. Under the strict direction of drummer and manager Walter Osborne, the group developed a devoted fan base across Mississippi and neighboring states. Most of the ten original members had played with an earlier Vicksburg band, the Rebops. Vocalist Rufus McKay's rendition of "Danny Boy" was a crowd favorite."
There is another Mississippi Blues Trail marker a few blocks west on Clay Street commemorating the Blue Room, which used to be an important venue on the Chitln' Circuit.
The back of this marker gives some more details about the Red Tops. They played regular dates in two buildings at this site: the BB Club, located in the B'nai B'rith Literary Club at 721 Clay Street, and the Hotel Vicksburg, located at 801 Clay Street on the northeast corner of the intersection of Clay and Walnut Streets, just across Walnut Street from this marker.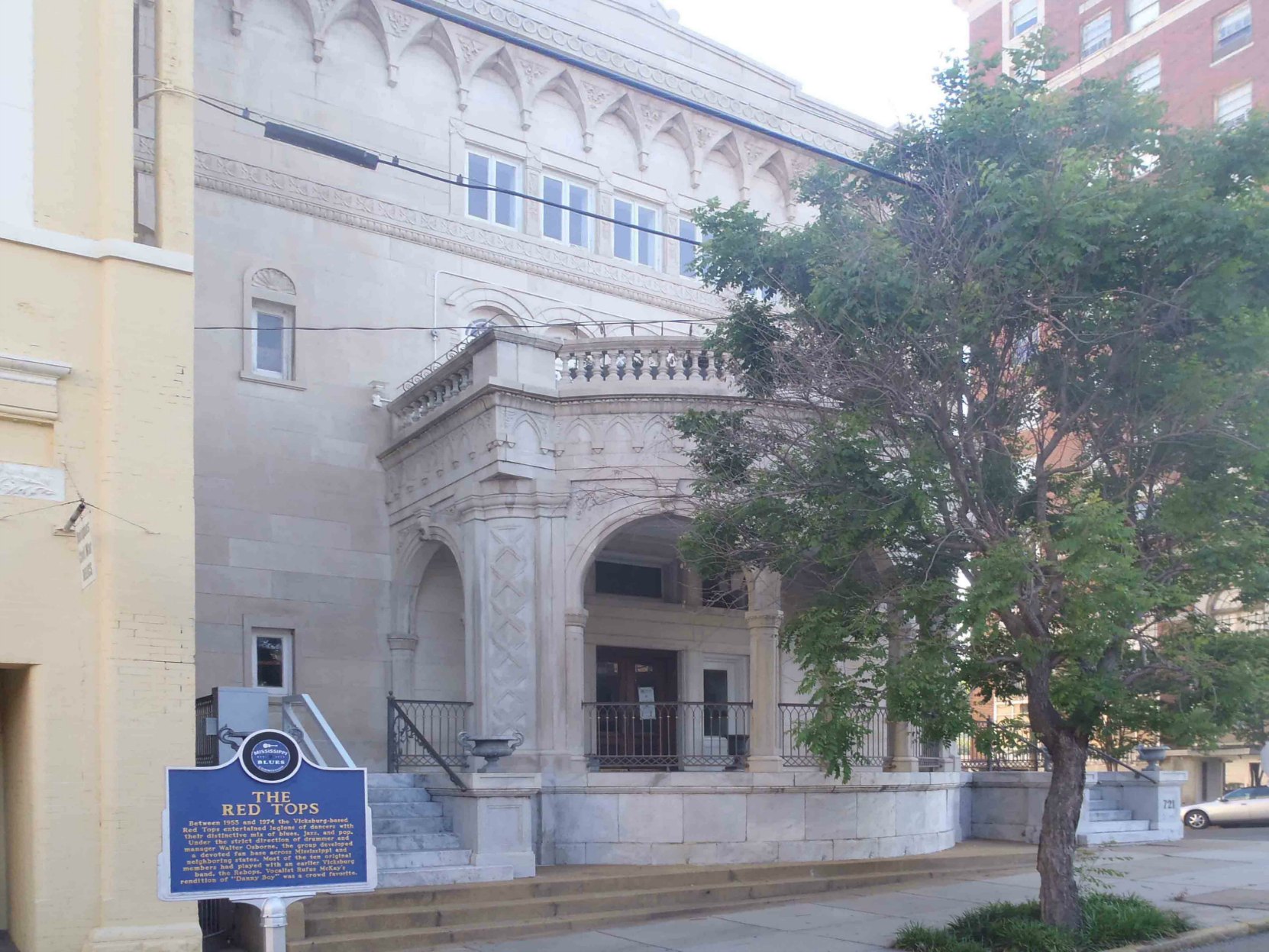 The BB Club was located in the B'nai B'rith Literary Club (shown in the photos above and below).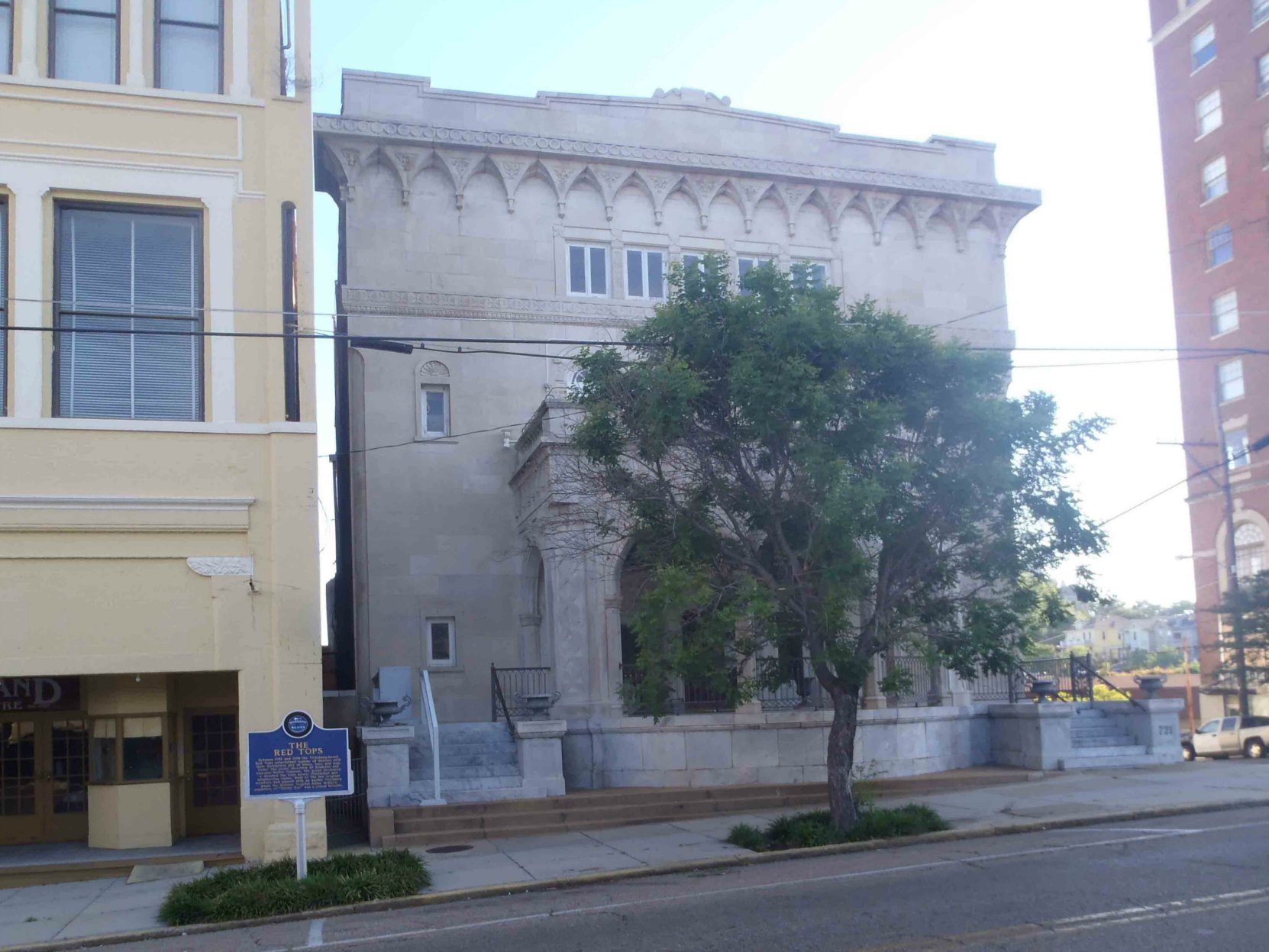 The Hotel Vicksburg is shown at the bottom of this page. The Hotel Vicksburg was placed on the National Register of Historic Places in 1979.
The Red Tops' name came from a recording called "Red Top" which became a hit for tenor saxophonist Gene Ammons in 1949.
We can't find video of Gene Ammons performing Red Top but here's a video of Ray Brown, Milt Jackson, Clark Terry and Monty Alexander covering Red Top at the Montreaux Jazz Festival in 1977.
The Red Tops achieved great popularity in Mississippi as a live act but, surprisingly, did not make any commercial recordings, except for one single, "Swanee River Rock", backed with "Hello, Is That You?", recorded at Sun Studio in Memphis in 1957 and released on the Sky label, based in Greenville, Mississippi. Here are recordings of Swanee River Rock / Swanee River Hop by Ray Charles, Billy Lee Riley and Fats Domino.
Here's The Red Tops doing Swanee River Rock, the A side of the Sky Records single, recorded in 1957
Here's The Red Tops doing Hello, Is That You?, the B side of the Sky Records single, recorded in 1957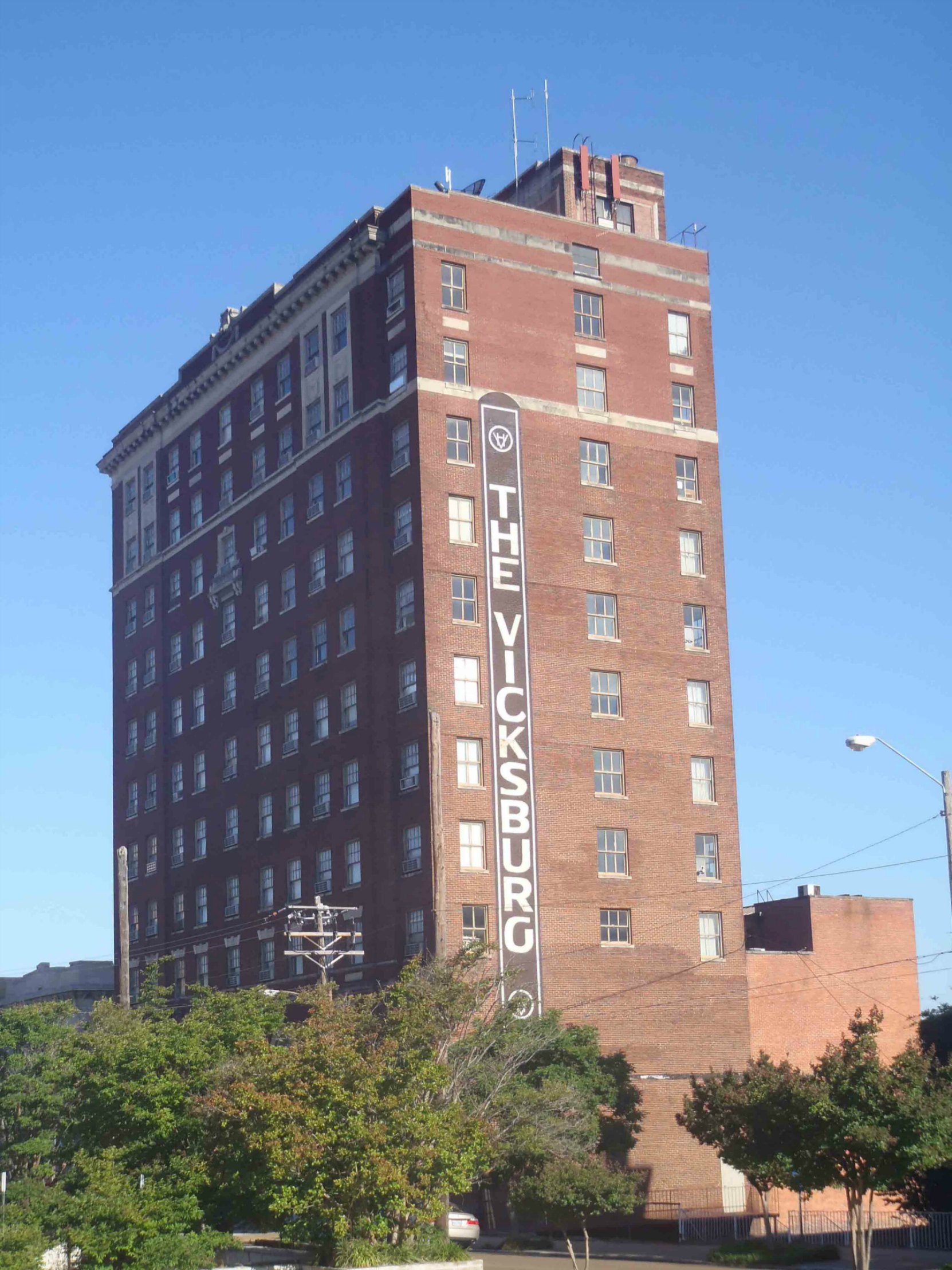 Would you like to leave a comment or question about anything on this page?