Queen C. Anderson (1913-1959) was a Gospel singer who has been cited as a major influence by Mahalia Jackson. She had a great voice and should be better known today than she seems to be.
She was the main singer for the Rev. William Herbert Brewster and the Brewster Singers. Rev. William Herbert Brewster is also buried in New Park Cemetery but we were not aware of that at the time of our visit so we don't have a photo and GPS location for his grave.  We'll get that next time.
Mahalia Jackson's 1947 recording of Rev. Brewster's "I Will Move On Up A Little Higher" became the largest selling Gospel recording, selling over eight million copies.
The GPS location of the Queen C. Anderson grave is: N 35° 01.481′ W 90° 04.043′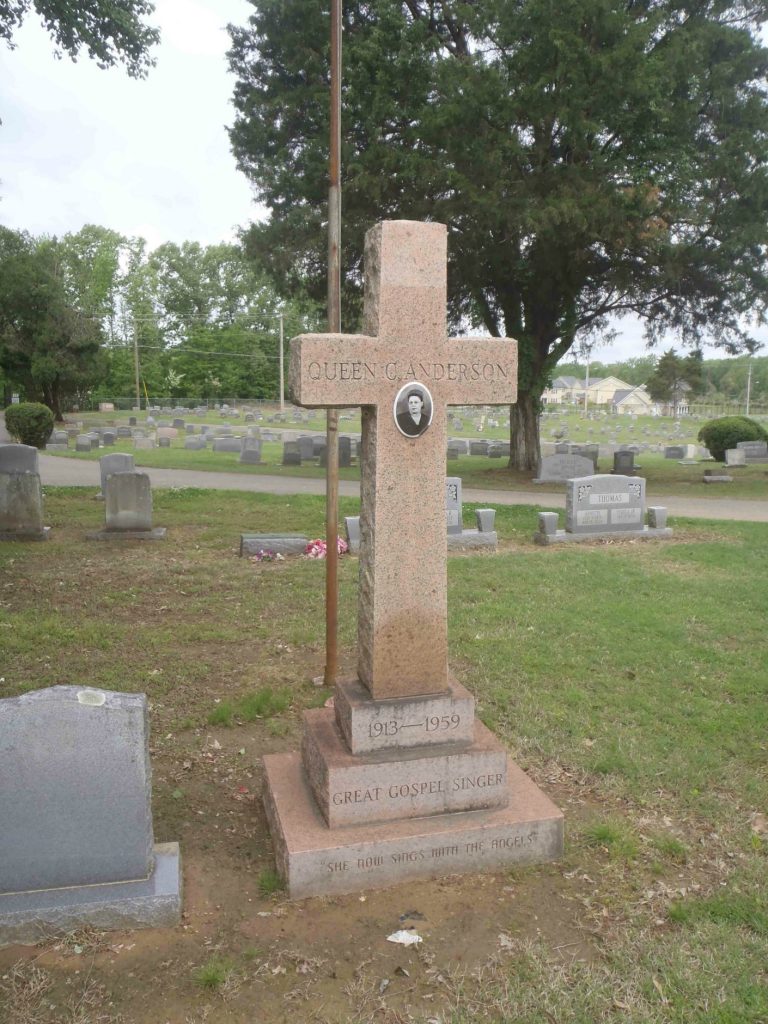 Here are some YouTube videos of Queen C. Anderson recordings.
Would you like to leave a comment or question about anything on this page?