This Mississippi Blues Trail marker commemorating Joe Willie "Pinetop" Perkins is located on the east side of Highway 49W, north east of Belzoni, Humphreys County, Mississippi.
The GPS location of this marker is: N 33° 11.700′ W 90° 30.299′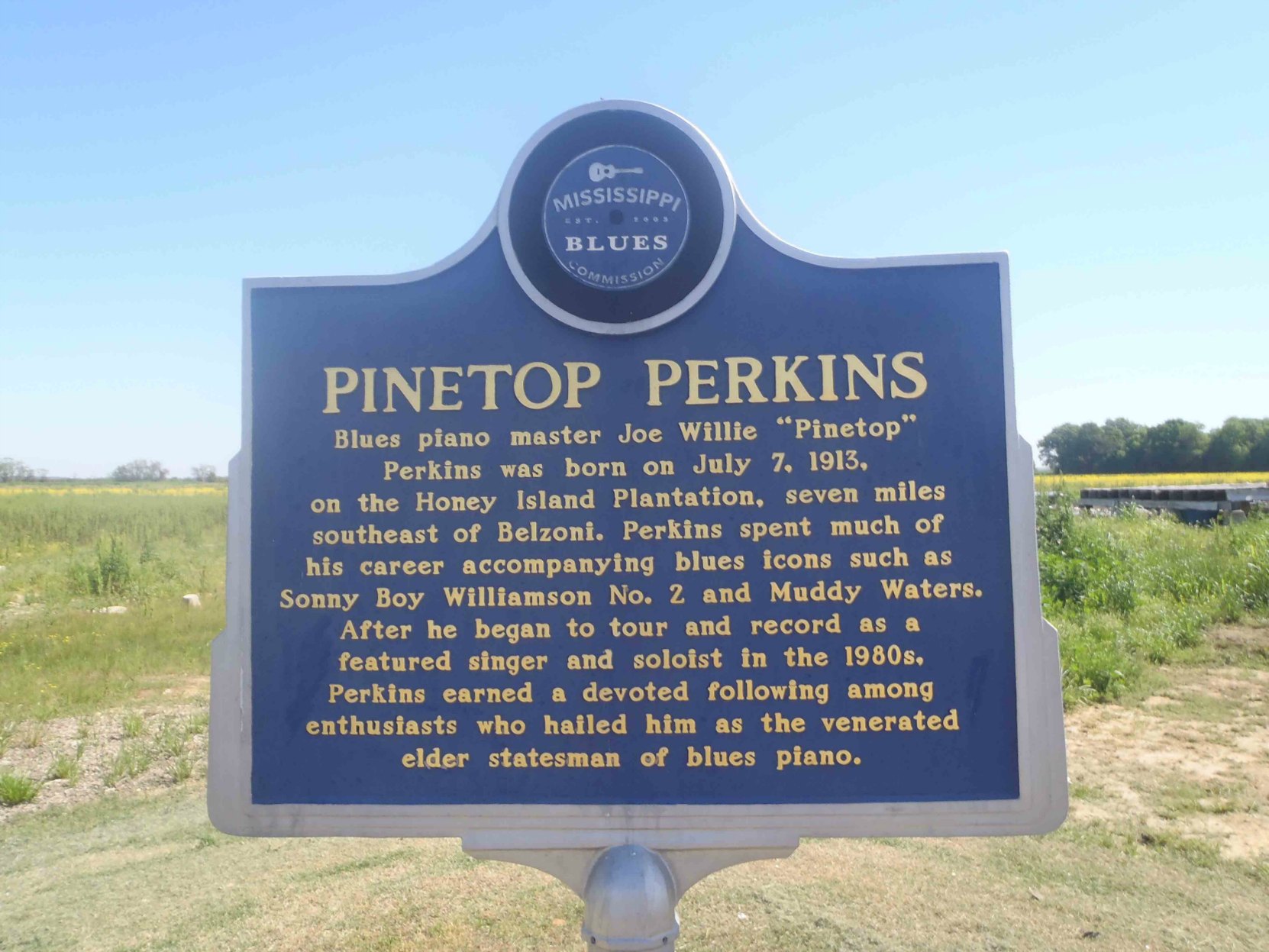 The marker reads:
"PINETOP PERKINS – Blues piano master Joe Willie 'Pinetop" Perkins was born on July 7, 1913, on the Honey Island Plantation, seven miles southeast of Belzoni. Perkins spent much of his career accompanying blues icons such as Sonny Boy Williamson No.2 and Muddy Waters. After he began to tour and record as a featured singer and soloist in the 1980s, Perkins earned a devoted following among enthusiasts who hailed him as the venerated elder statesman of blues piano."
There is another Mississippi Blues Trail marker at Hopson Farm, Coahoma County which mentions Pinetop Perkins, who worked as a tractor driver at Hopson Farm until he moved to Chicago about 1945.
This site is not strongly associated with Pinetop Perkins. Pinetop Perkins was born on the Honey Island Plantation south east of Belzoni; the site of this Mississippi Blues Trail marker is north west of Belzoni.
But there is a small museum at this site (see photo below) devoted to Pinetop Perkins and to Civil Rights icons Fannie Lou Hamer and Rev. George Lee.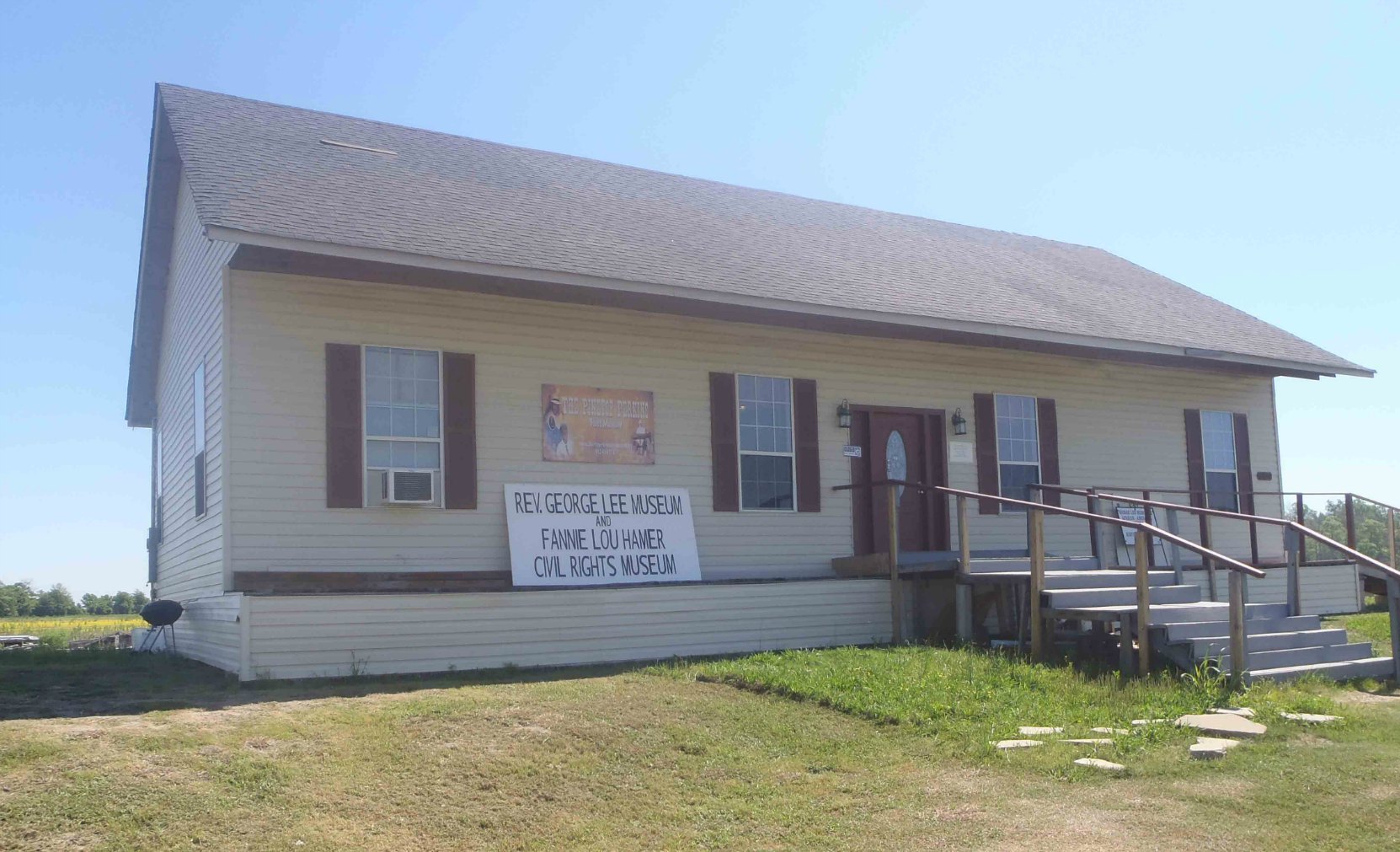 Here are some videos of Pinetop Perkins:
A concert appearance in 2009, aged 96:
Montreux Festival, 1974. Pinetop Perkins playing behind Muddy Waters, Buddy Guy and Junior Wells. Also features Bill Wyman, former bass player with the Rolling Stones.
Performing Chicken Shack Boogie, aged 97
Performing Leroy Carr's How Long
Notodden Blues Festival, Norway, 2008
Would you like to leave a comment or question about anything on this page?