The Mississippi Blues Trail marker for Otis Rush is located outside the former rail depot in Philadelphia, Neshoba County, Mississippi.
The GPS location of the Otis Rush marker is: N 32º 46.290' W 89º 07.022'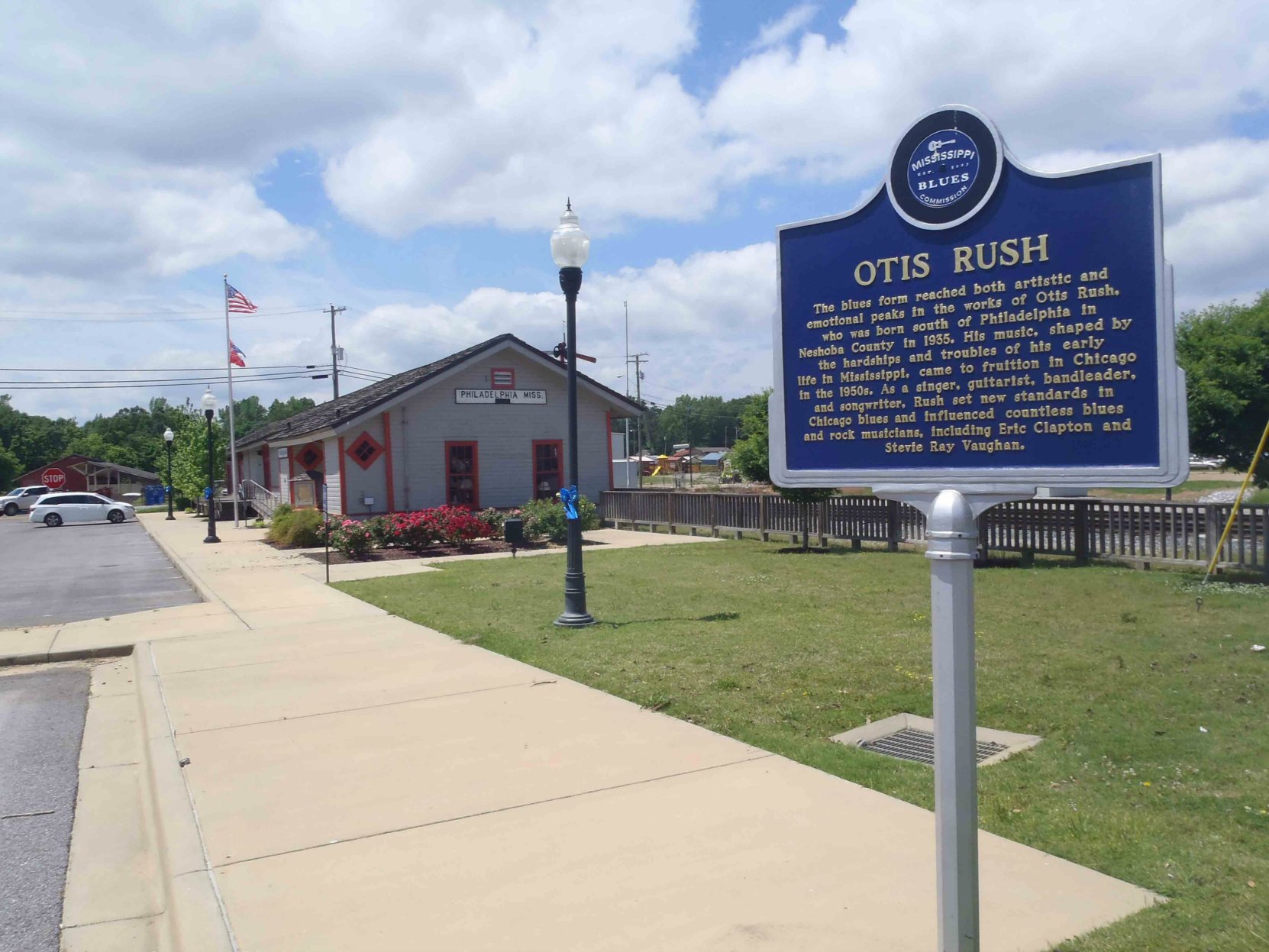 The marker reads:
"OTIS RUSH – The blues form reached both artistic and emotional peaks in the works of Otis Rush, who was born south of Philadelphia in Neshoba County in 1935. His music, shaped by the hardships and troubles of his early life in Mississippi, came to fruition in Chicago in the 1950s. As a signer, guitarist, bandleader and songwriter Rush set new standards in Chicago blues and influenced countless blues and rock musicians, including Eric Clapton and Stevie Ray Vaughan."
Another major rock band influenced by Otis Rush was Led Zeppelin, which included a cover of the Otis Rush version of Willie Dixon's I Can't Quit You Baby on the debut album Led Zeppelin in 1969.
Here's a video of Otis Rush performing I Can't Quit You Baby. The MC is blues piano great Roosevelt Sykes.
Here's a video of Led Zeppelin performing I Can't Quit You Baby.
Here's a video of Otis Rush at the Montreux Festival in 1986
Otis Rush performing in 1999
Would you like to leave a comment or question about anything on this page?