The Mississippi Department of Archives & History marker for Old Neshoba County Jail is in downtown Philadelphia, Neshoba County, Mississippi.
The GPS location of this marker is: N 32º 46.349' W 89º 06.625'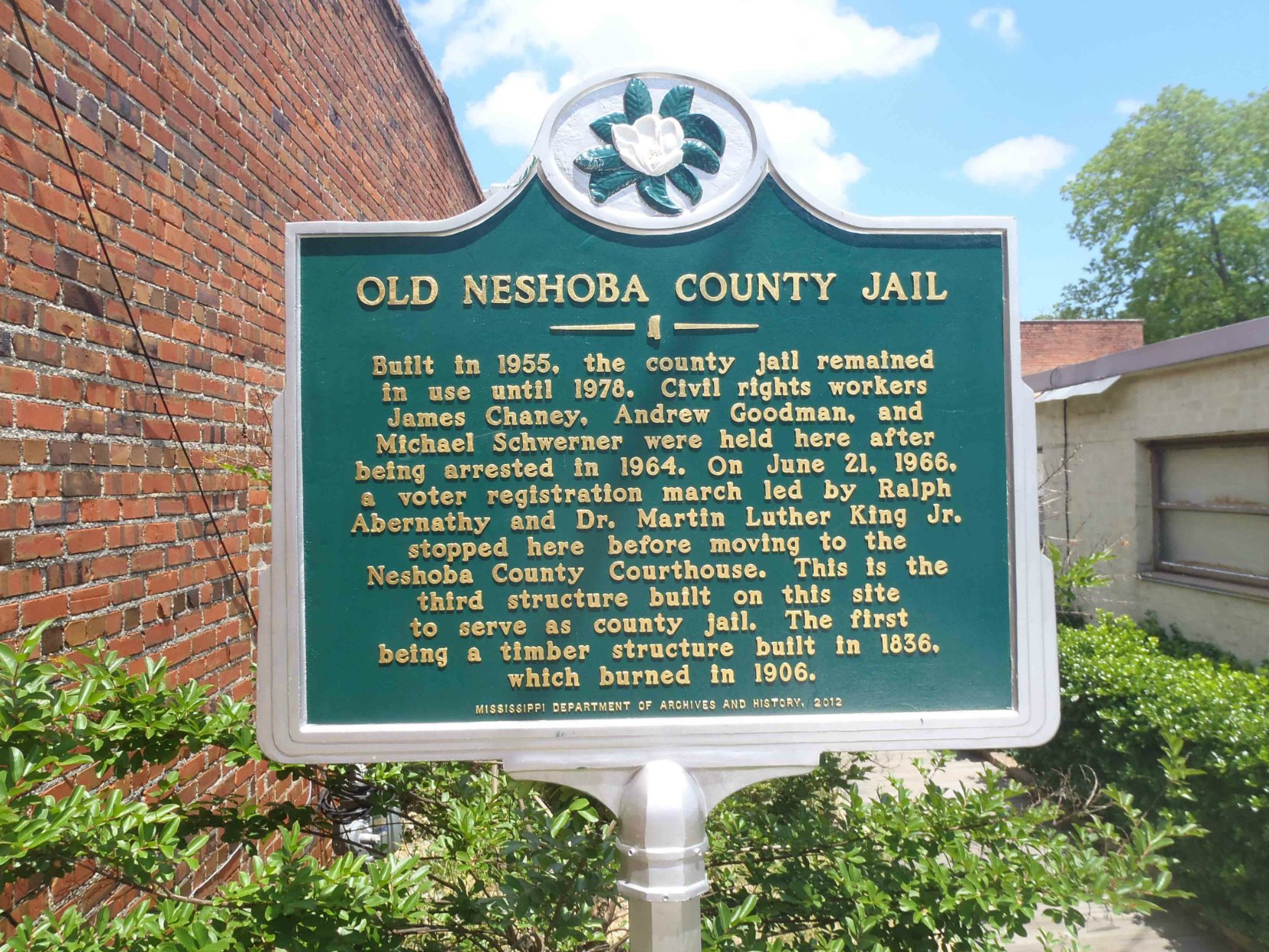 This marker reads:
"OLD NESHOBA COUNTY JAIL – Built in 1955, the county jail remained in place until 1978. Civil rights workers James Chaney, Andrew Goodman and Michael Schwerner were held here after being arrested in 1964. On June 21, 1966, a voter registration march led by Ralph Abernathy and Dr. Martin Luther King Jr. stopped here before moving to the Neshoba County Courthouse. This is the third structure built on this site to serve as county jail. The first being a timber structure built in 1836, which burned in 1906."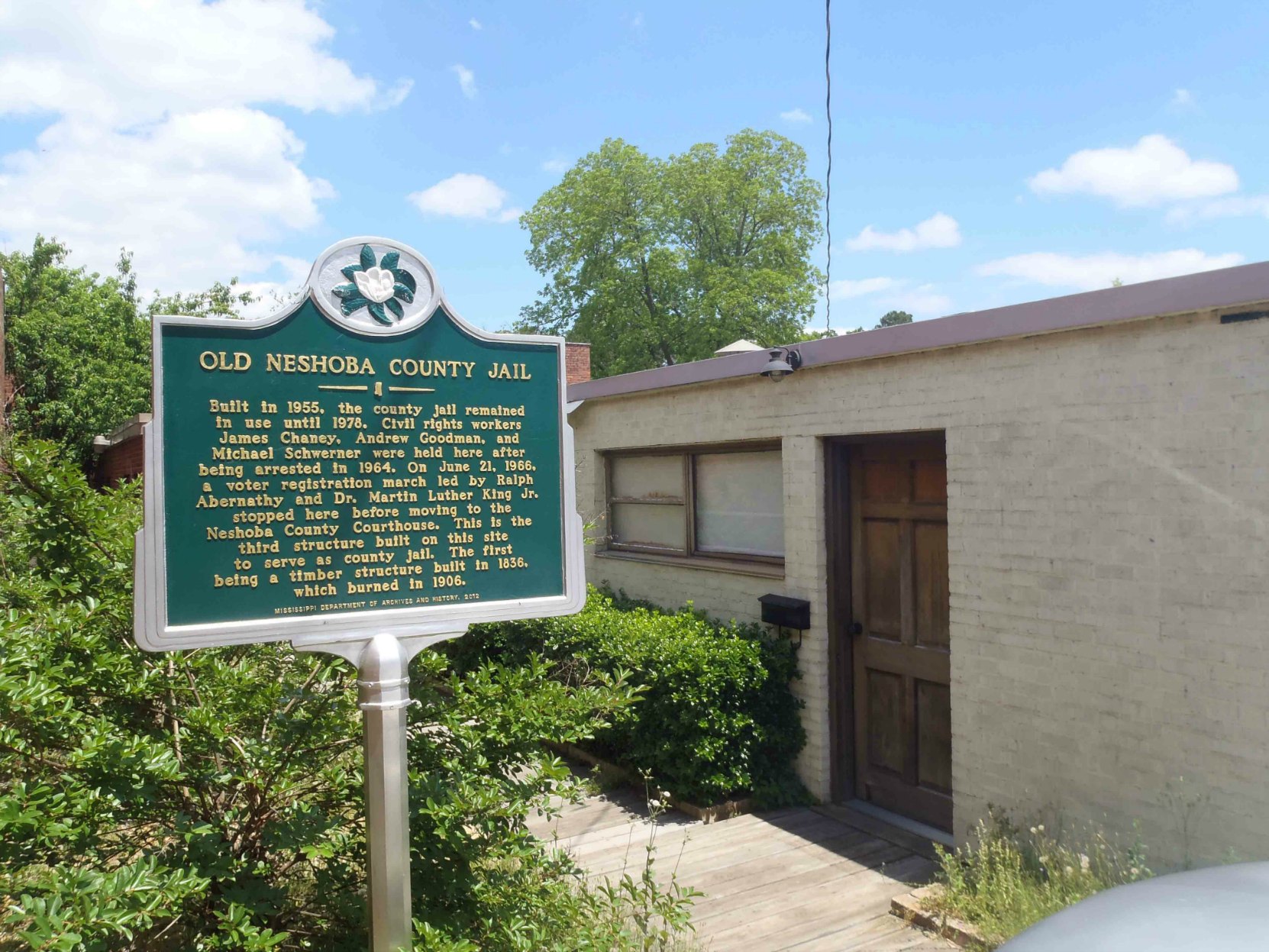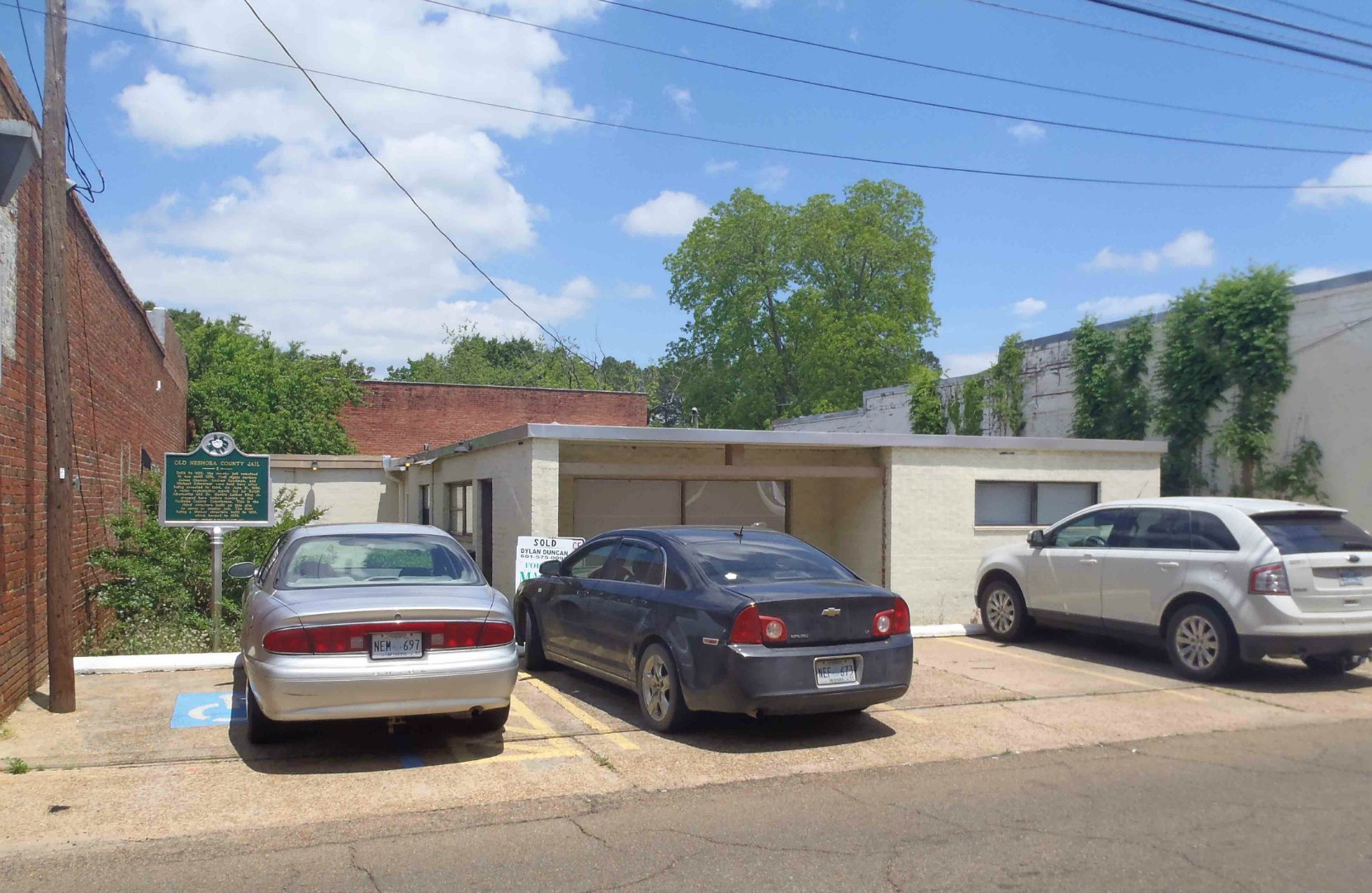 Here is an American Experience documentary about the events of 1964 in Neshoba County.
If you're interested in other Neshoba County sites related to Freedom Summer, you may want to see: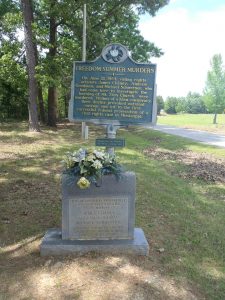 Would you like to leave a comment or question about anything on this page?