The Mississippi Department of Archives and History has erected a marker commemorating Mississippi John Hurt at the intersection of Highway 7 and County Road 204 near Avalon, Mississippi.
The GPS location of this marker is: N 33° 39.321′ W 90° 05.077′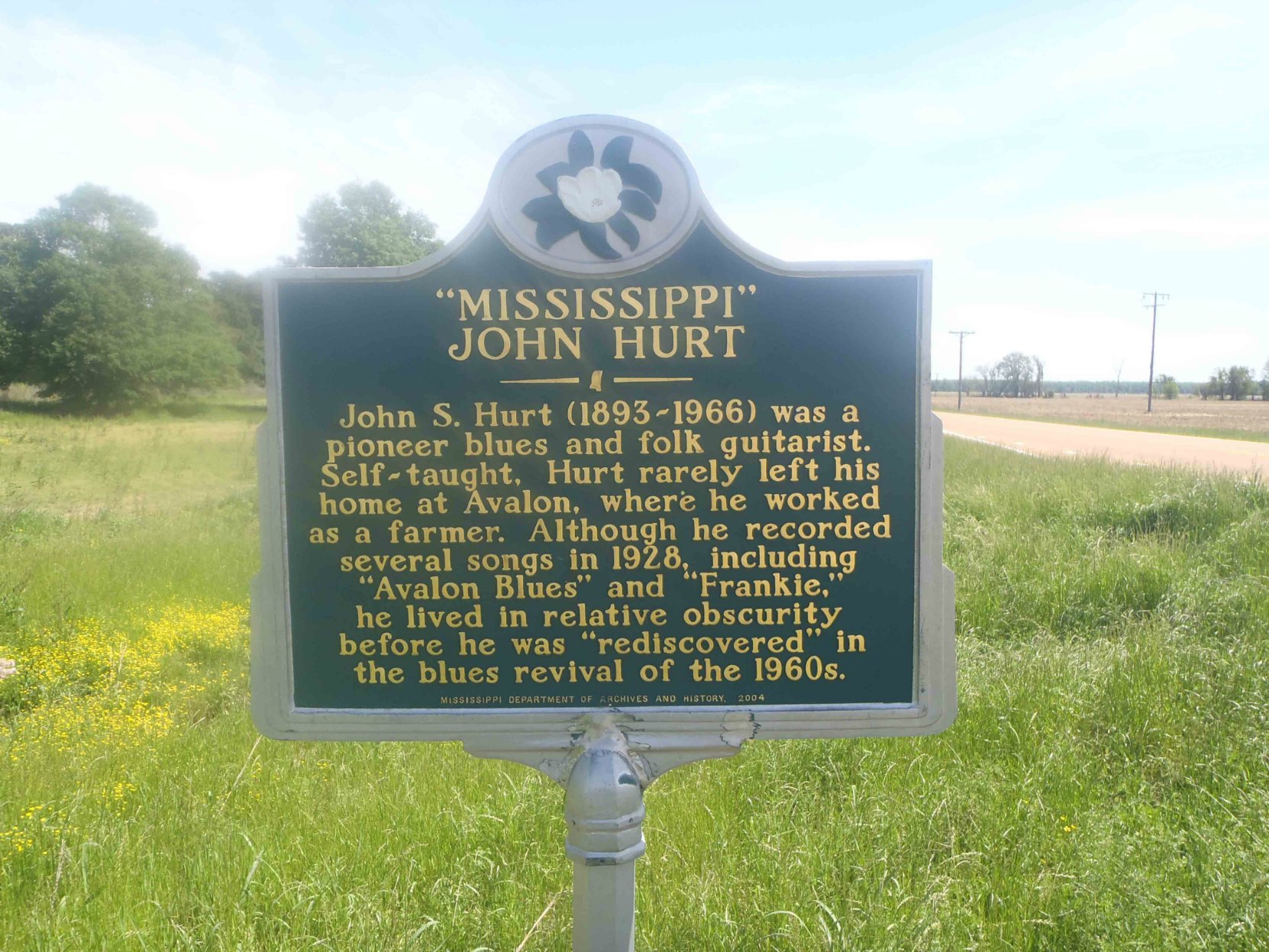 This marker reads:
" MISSISSIPPI JOHN HURT – John S. Hurt (1893-1966) was a pioneer blues and folk guitarist. Self-taught, Hurt rarely left his home at Avalon, where he worker as a farmer. Although he recorded several songs in 1928, including 'Avalon Blues' and 'Frankie,' he lived in relative obscurity before he was 'rediscovered' in the blues revival of the 1960s."
Other nearby sites of interest include: Mississippi Blues Trail marker for Mississippi John Hurt ; Mississippi John Hurt's gravesite.
Other sites within easy driving distance include: possible Robert Johnson gravesite at Little Zion Missionary Baptist Church near Money, Mississippi ; Mississippi Freedom Trail marker for Bryant's Grocery in Money, Mississippi ; the site where Robert Johnson was poisoned in 1938 is not known with certainty. It may have happened at the intersection of Highway 49E and Highway 82, near Greenwood.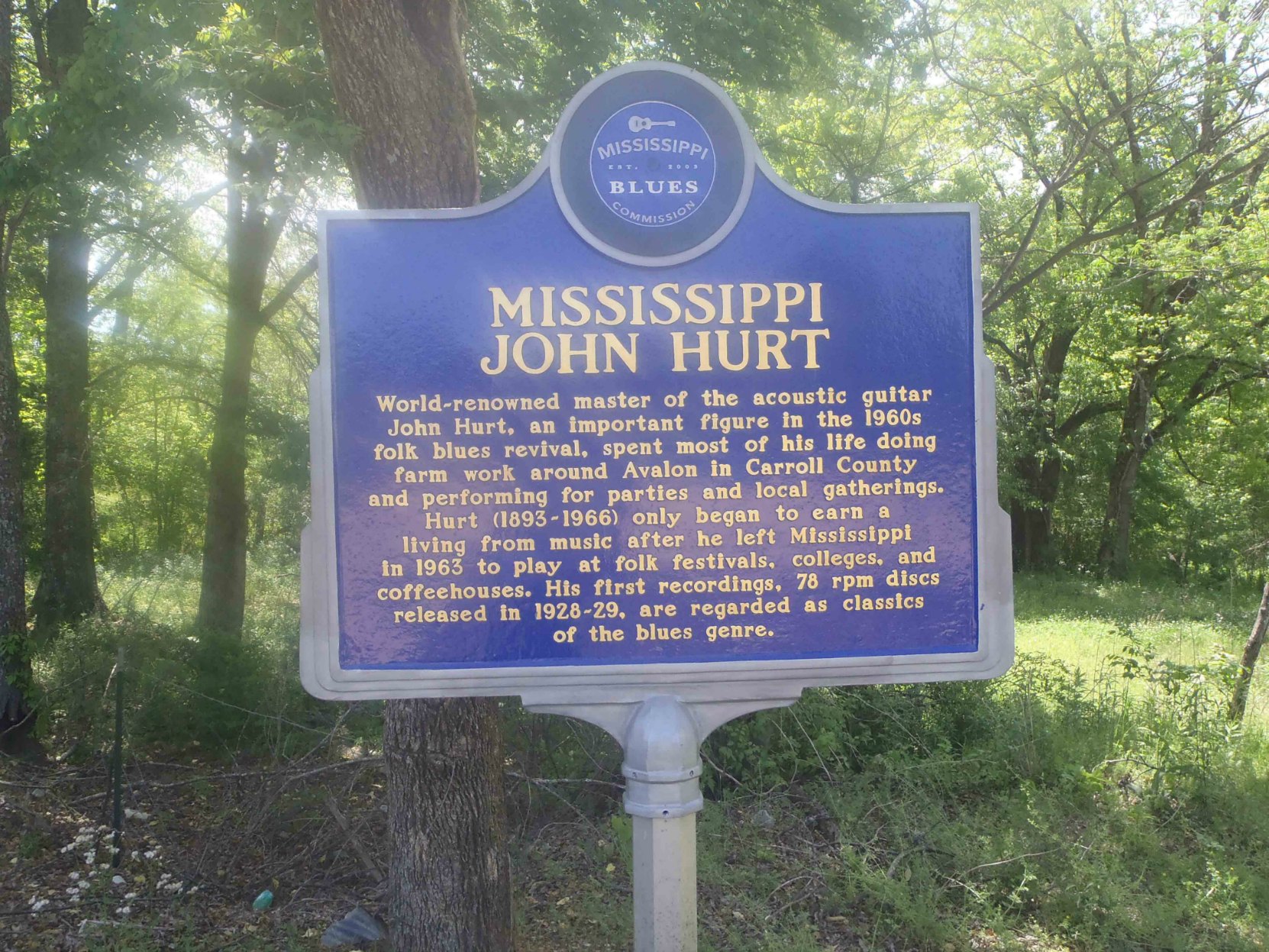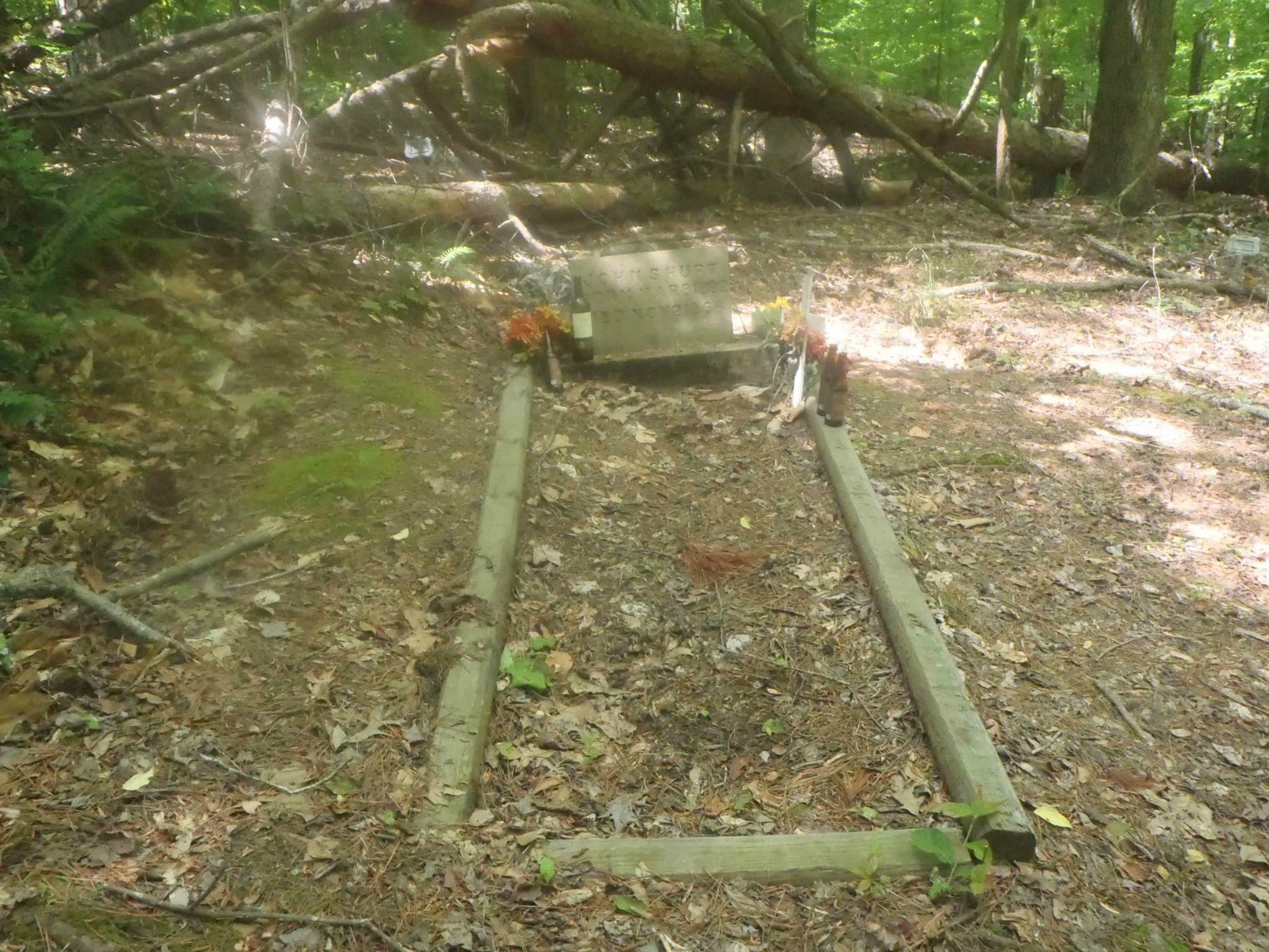 Would you like to leave a comment or question about anything on this page?