The Mississippi Blues Trail marker commemorating James Cotton is on the east side of Highway 61 at the intersection of Highway 61 and Bonnie Blue Road in Tunica County, Mississippi.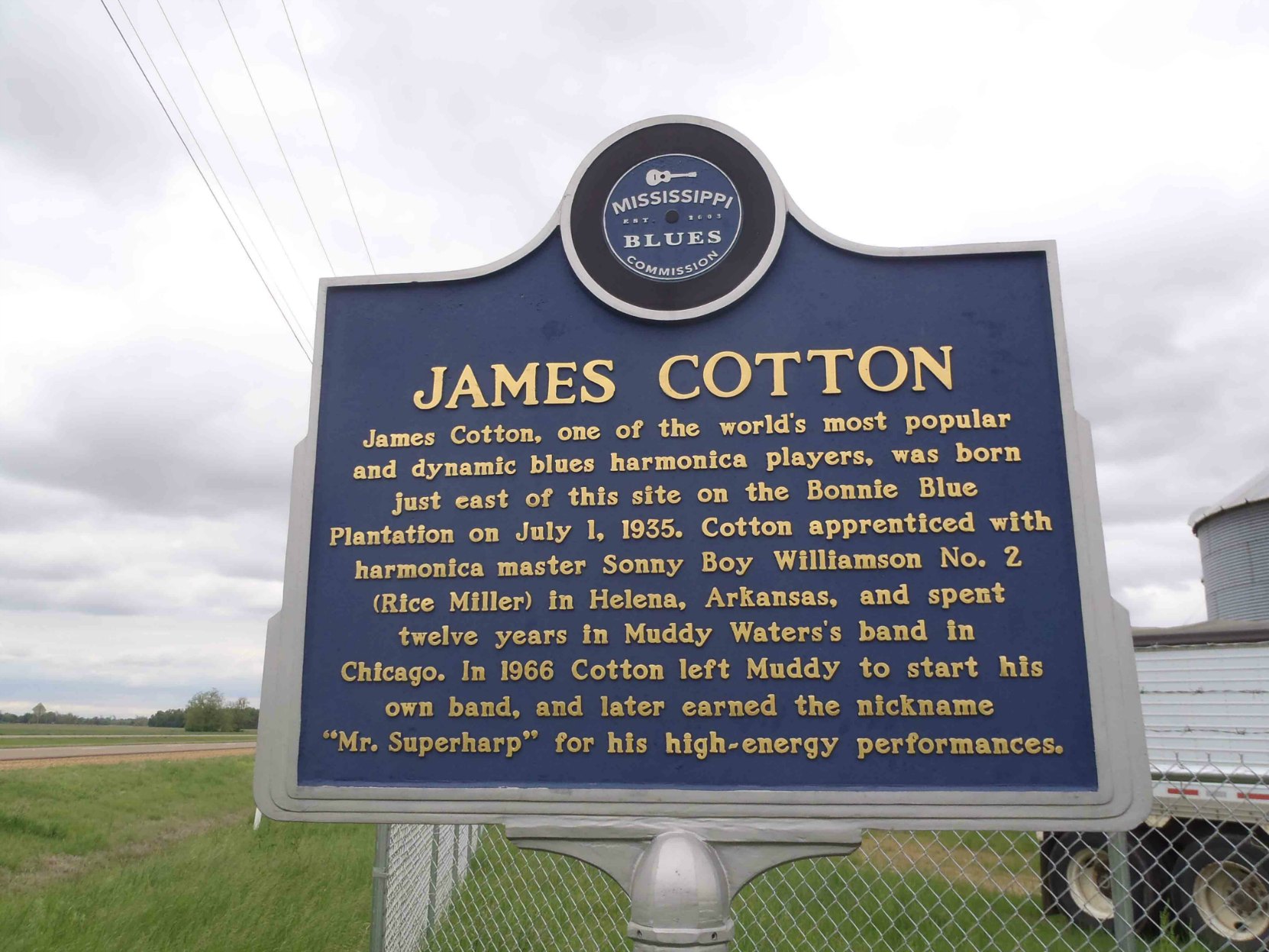 The GPS location of this marker is: N 34° 35.867′ W 90° 27.933′
The marker reads:
"JAMES COTTON – James Cotton, one of the world's most popular and dynamic blues harmonica players, was born just east of this site on the Bonnie Blue Plantation on July 1, 1935. Cotton apprenticed with harmonica master Sonny Boy Williamson II (Rice Miller) in Helena, Arkansas, and spent twelve years in Muddy Waters' band in Chicago. In 1966 Cotton left Muddy to start his own band, and later earned the nickname "Mr. Superharp" for his high-energy performances."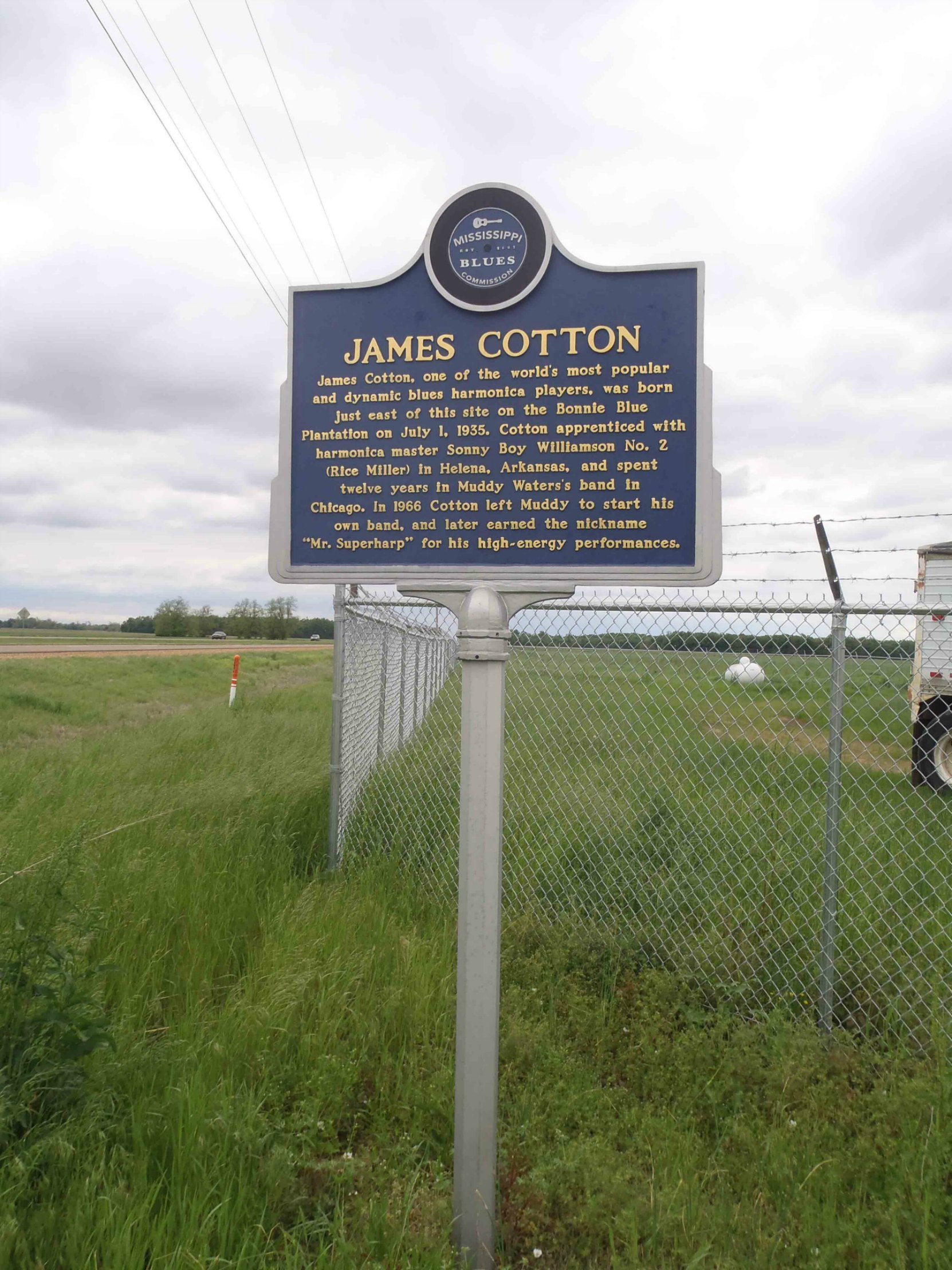 Here are some videos of James Cotton:
Playing Walkin' By Myself with Jimmy Rogers in Austin, Texas, 1984
James Cotton Blues Band at Winterland, 1973
Kansas City with Muddy Waters, Ontario Place, Toronto, 1978. James Cotton comes onstage at 5:50
Slow Blues
The Creeper
Would you like to leave a comment or question about anything on this page?