The Mississippi Blues Trail marker commemorating Hot Tamales And The Blues is on Main Street, near the intersection of Brown Street, in Rosedale, Mississippi.
The GPS location of this marker is: N33° 51.140′ W 91° 01.660′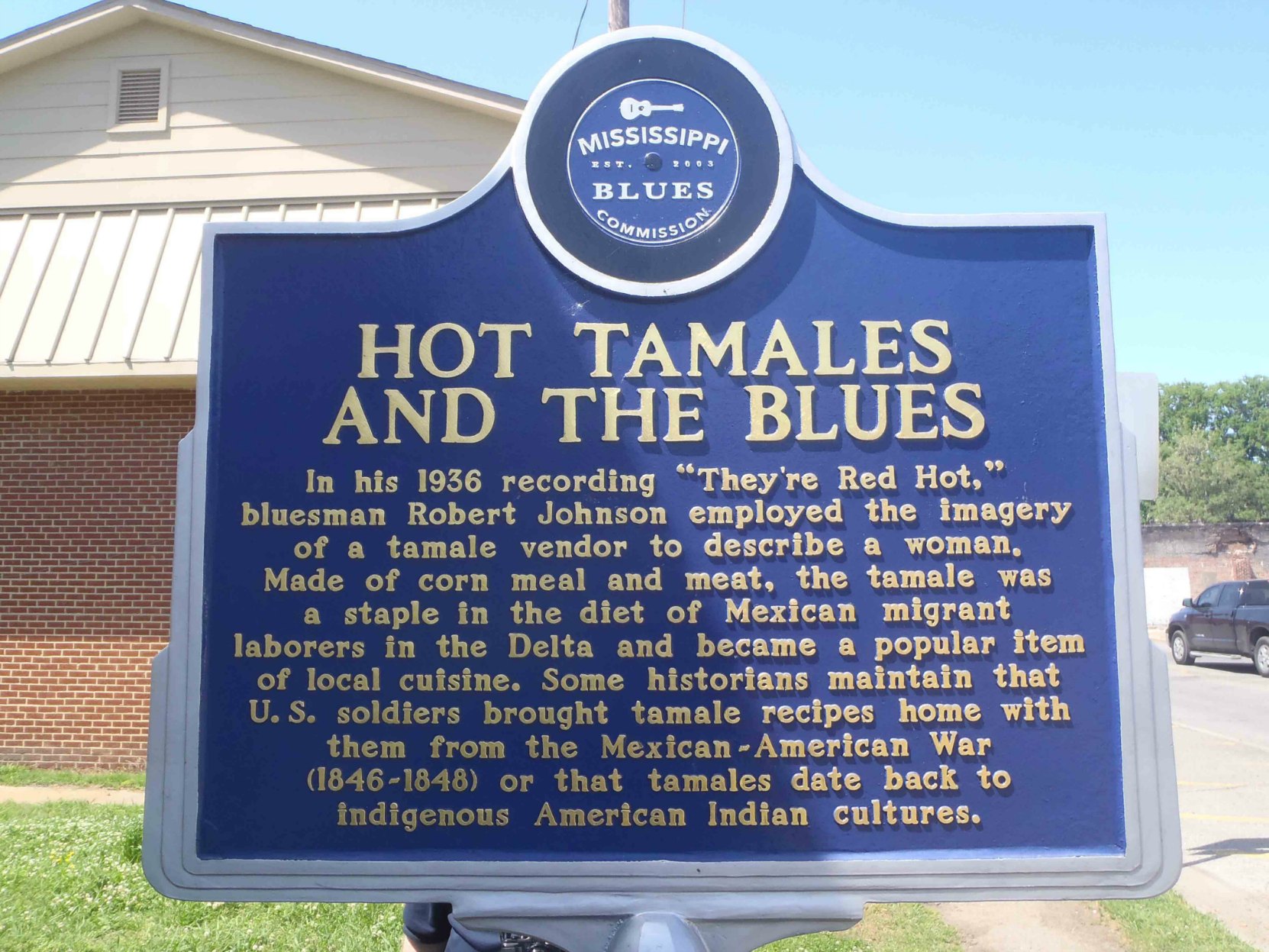 The marker reads:
"HOT TAMALES AND THE BLUES – In his 1936 recording "They're Red Hot," bluesman Robert Johnson employed the imagery of a female vendor to describe a woman. Made of corn meal and meat, the tamale was a staple in the diet of Mexican migrant laborers in the Delta and became a popular item in local cuisine. Some historians maintain that U.S. soldiers brought tamale recipes home with them from the Mexican-American War (1846-1848) or that tamales date back to indigenous American Indian cultures."
The Mississippi Blues Trail marker commemorating Rosedale is nearby, on the site of Rosedale's former train station.
Here is a map showing the location of the Hot Tamales And The Blues marker:
Robert Johnson's They're Red Hot, recorded at the Gunter Hotel in San Antonio, Texas in November 1936, has been covered by many other artists. Here are a few examples, among many:
Robert Johnson may have got the tune for They're Red Hot from Big Bill Broonzy's Keep Your Hands Off Her, and Tell Me What You Been Doing, both recorded by Big Bill Broonzy in Chicago in 1935.
For Robert Johnson's Complete Recordings, we're currently recommending the Centennial Collection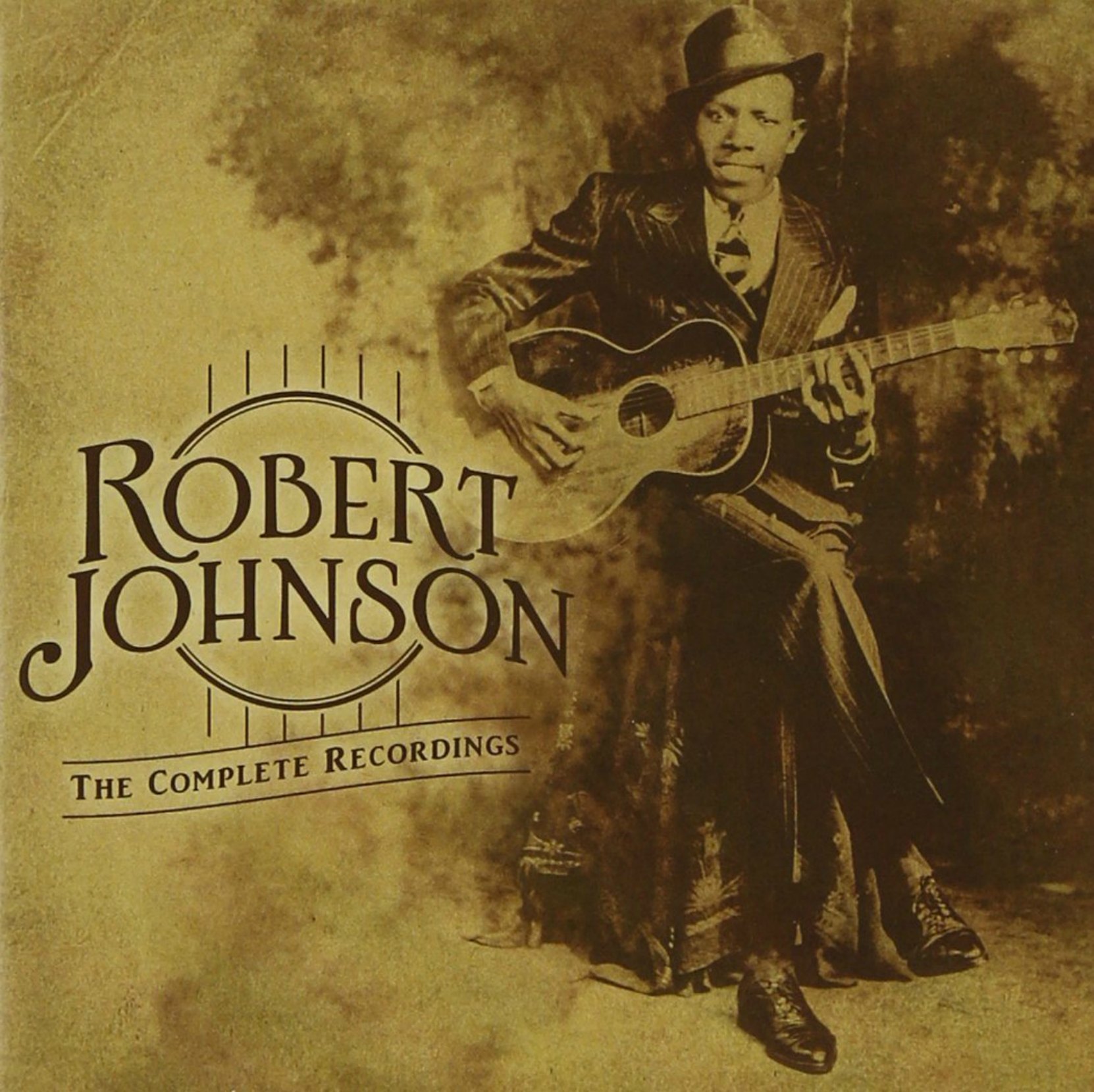 Would you like to leave a comment or question about anything on this page?