This Mississippi Department of Archives and History marker is located outside Holy Family Catholic Church on S. St. Catherine's Street in Natchez, Mississippi, a block from another Mississippi Department of Archives and History marker commemorating the Rhythm Night Club fire of 1940.
This marker reads:
"HOLY FAMILY CATHOLIC CHURCH – Dedicated July 1, 1894. First Catholic Church in the Mississippi valley with entire congregation of Afro-American descent. Its school has been continuously educating youth since 1890.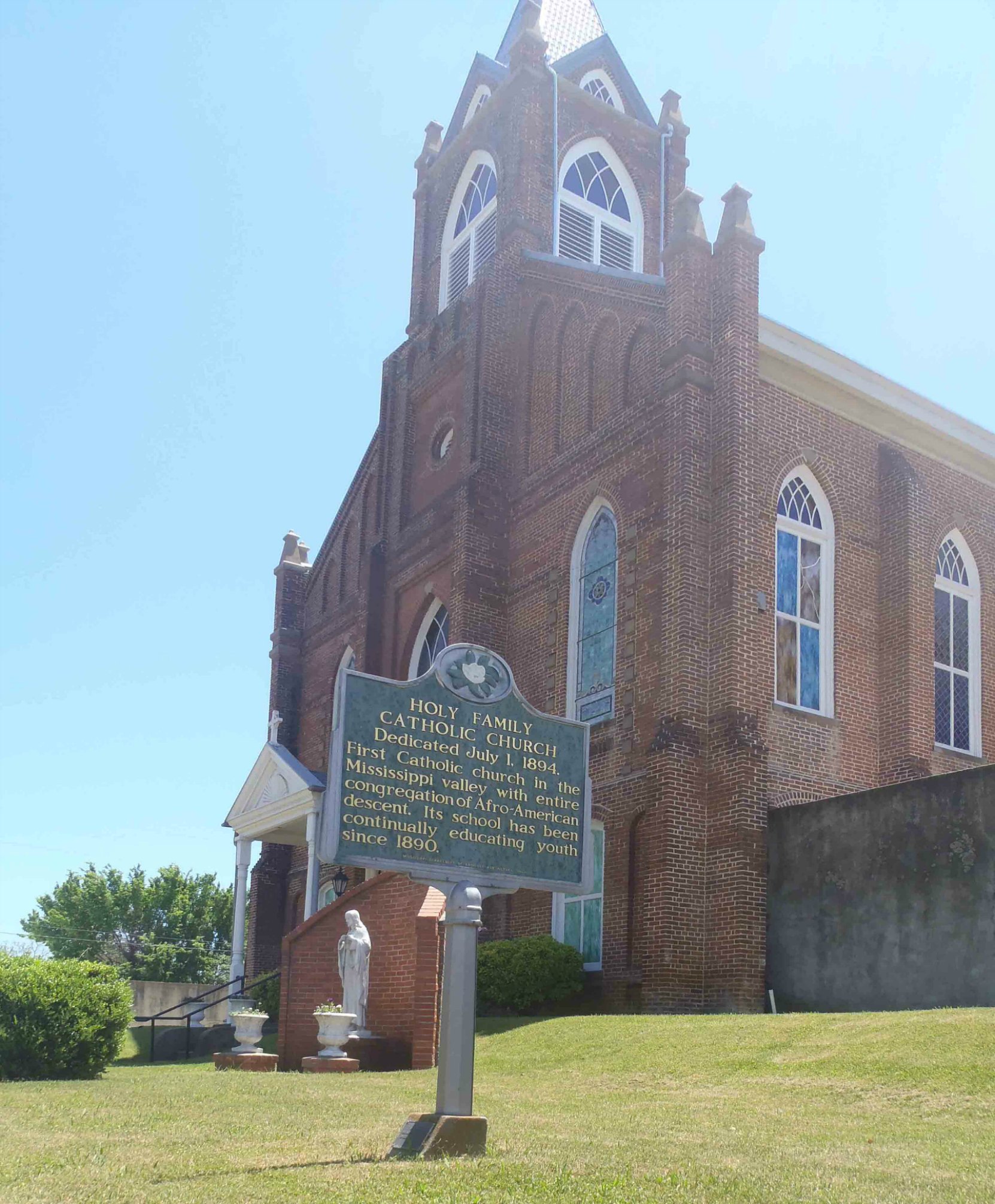 The neighborhood around Holy Family Catholic Church has been placed on the U.S. National Register of Historic Places.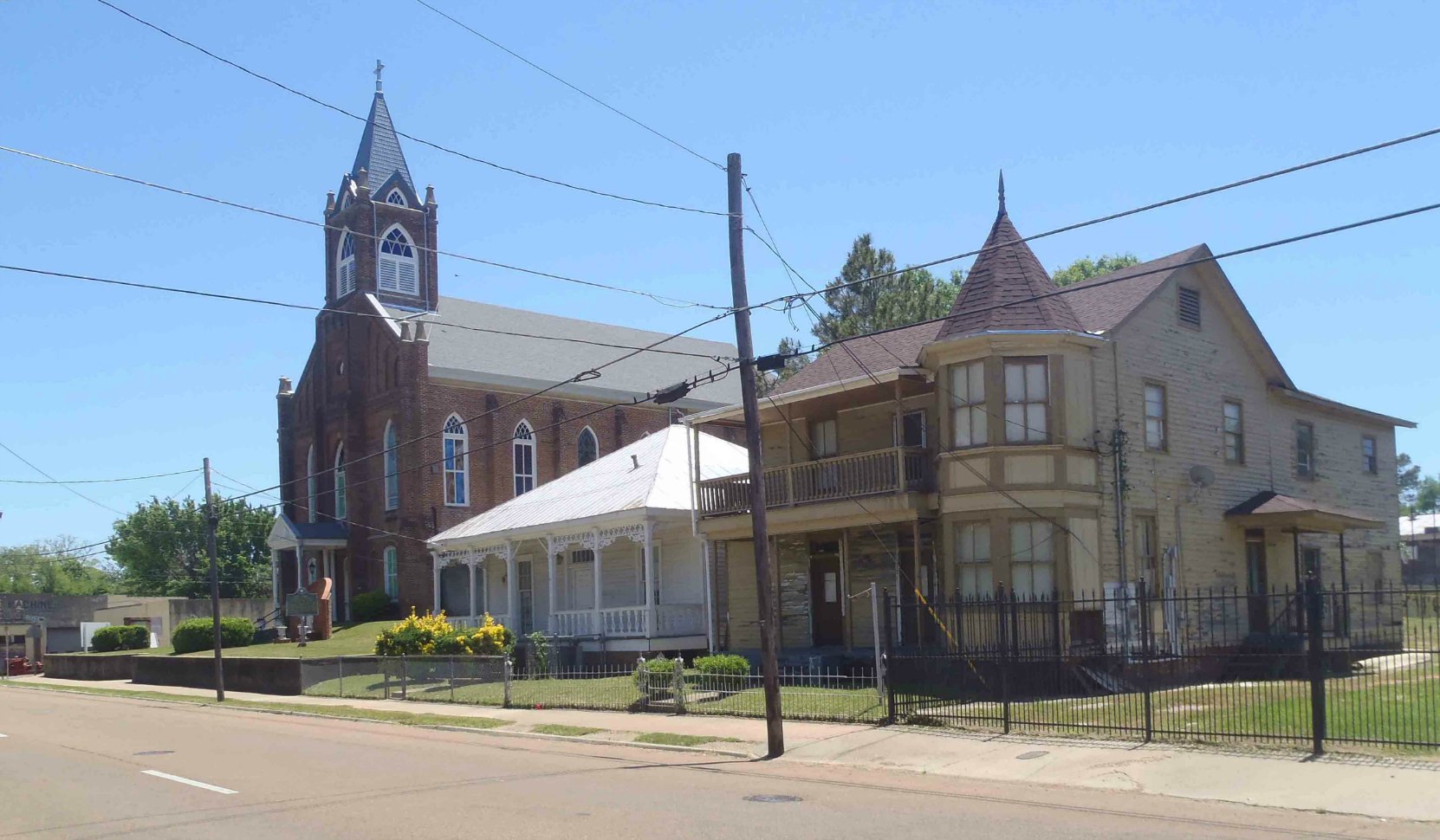 Here are some websites with more information on Holy Family Catholic Church in Natchez:
Blues fans should also see the Mississippi Department of Archives & History marker for the Rhythm Night Club Fire, which is a block away from Holy Family Catholic Church.
Would you like to leave a comment or question about anything on this page?