Fleetwood Mac was formed in 1968 by Mick Fleetwood, John McVie and Peter Green, all formerly of John Mayall's Bluesbreakers.
Most blues fans are unfamiliar with the early Fleetwood Mac lineups; know the mid-1970's line up of Fleetwood Mac, fronted by Stevie Nicks and Lindsay Buckingham, which released the platinum albums Fleetwood Mac and Rumours.
But the original Fleetwood Mac was a straight up blues band. It was also very influential; the Peter Green composition Black Magic Woman, originally recorded by Fleetwood Mac, was covered by Santana.
Here are some videos of early Fleetwood Mac:
Compilation of live videos with Peter Green and Fleetwood Mac, 1968-1970
Here's a video of Peter Green joining Carlos Santana on Black Magic Woman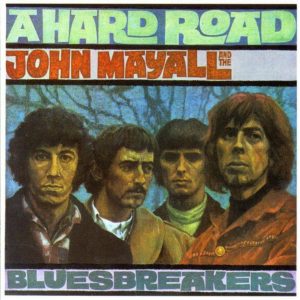 Would you like to leave a comment or question about anything on this page?