This Tennessee Historical Commission marker is located in Confederate Park, a small park on Riverside Drive, near the Memphis Convention and Visitors Bureau, in Memphis, Tennessee.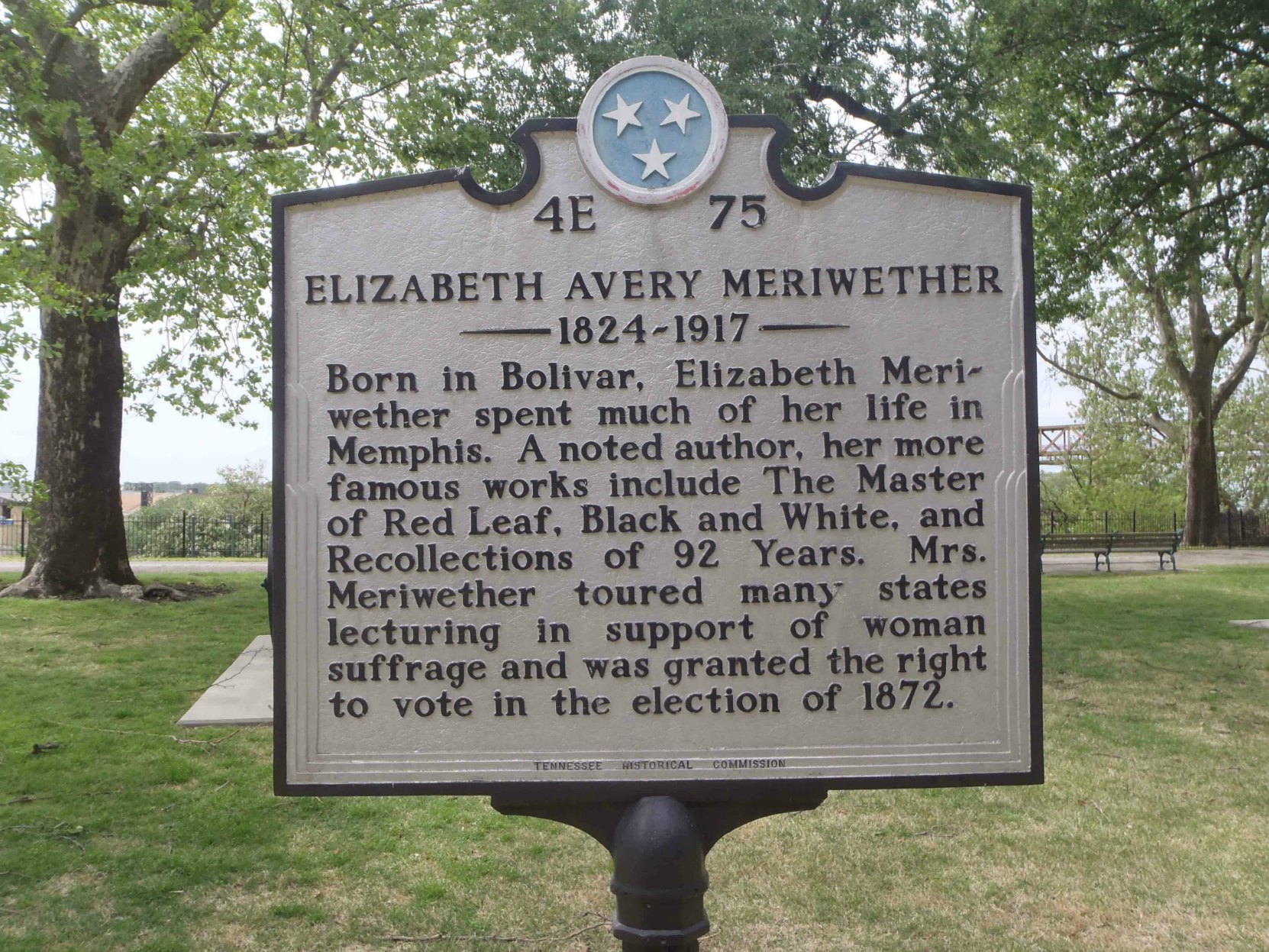 This marker reads:
"ELIZABETH AVERY MERIWETHER – 1824 – 1917 – Born in Bolivar, Elizabeth Meriwether spent much of her life in Memphis. A noted author, her more famous works include The Master of Red Leaf, Black and White, and Recollections of 92 Years. Mrs. Meriwether toured many states lecturing in support of woman suffrage and was granted the right to vote in the election of 1872."
Other available books by Elizabeth Avery Meriwether include Facts And Falsehoods Concerning The War On The South 1861-1865.
Here are some links to sites with more information on Elizabeth Avery Meriwether:
Would you like to leave a comment or question about anything on this page?