The Mississippi Country Music Trail marker titled Country Music Comes Of Age is in Dumont Plaza, at 22nd Avenue and 4th Street, in downtown Meridian, Lauderdale County, Mississippi.
The GPS location of the Country Music Comes Of Age marker is: N 32° 21.806′ W 88° 41.982′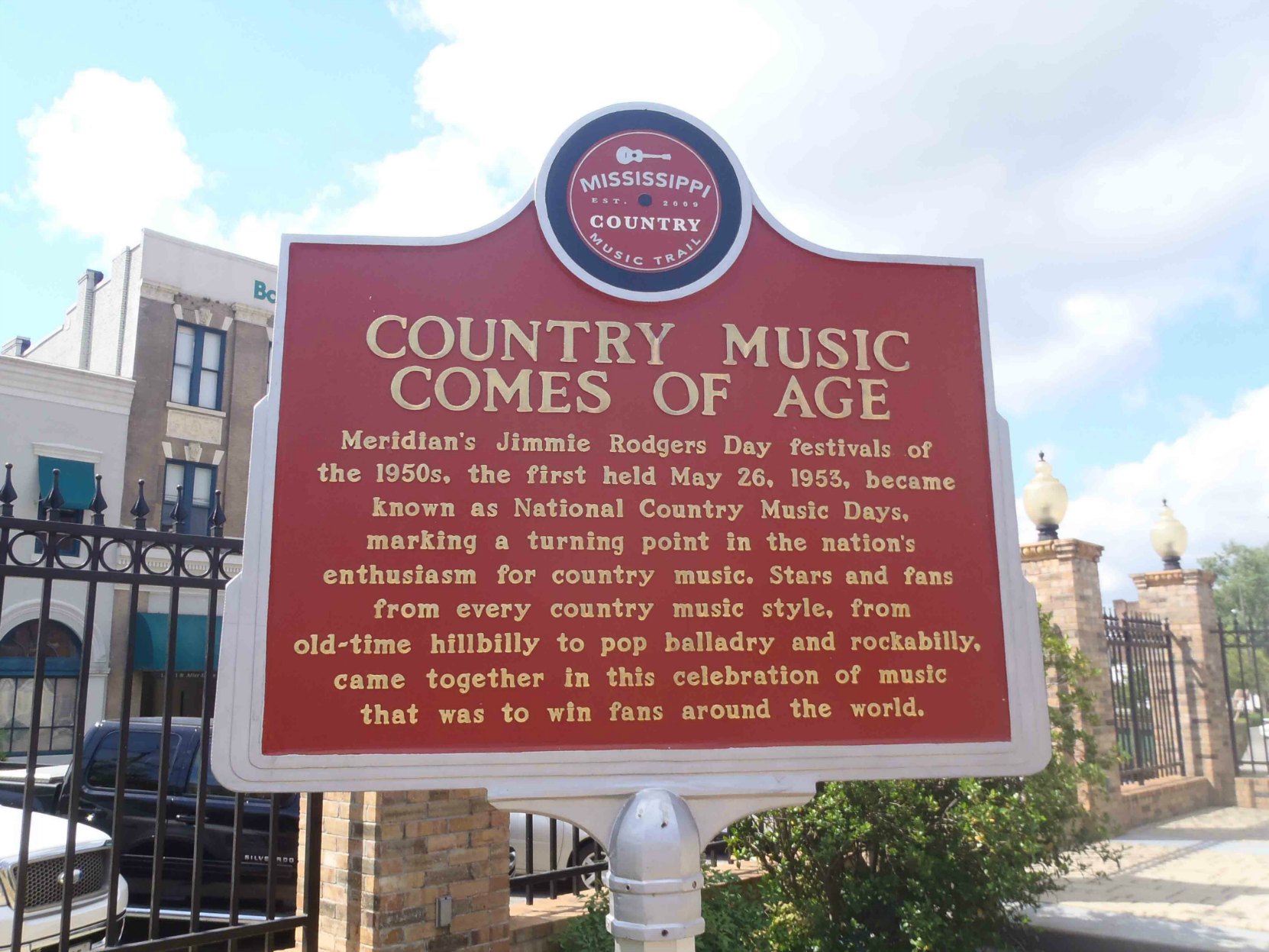 The front of the marker reads:
"COUNTRY MUSIC COMES OF AGE – Meridian's Jimmie Rodgers Day festivals of the 1950s, the first held May 26, 1953, became known as National Country Music Days, marking a turning point in the nation's enthusiasm for country music. Stars and fans from every country music style, from old-time hillbilly to pop balladry and rockabilly, came together in this celebration of music that was to win fans around the world."
This festival is advertised today as the Jimmie Rodgers Festival, rather than Jimmie Rodgers Day or National Country Music Days. Here is information on the Jimmie Rodgers Festival from Visit Meridian.
Would you like to leave a comment or question about anything on this page?