This Mississippi Blues Trail marker commemorates Chrisman Street, or more specifically, South Chrisman Street, in Cleveland, Bolivar County, Mississippi.
The GPS location of this marker is: N 33° 44.582′ W 90° 43.117′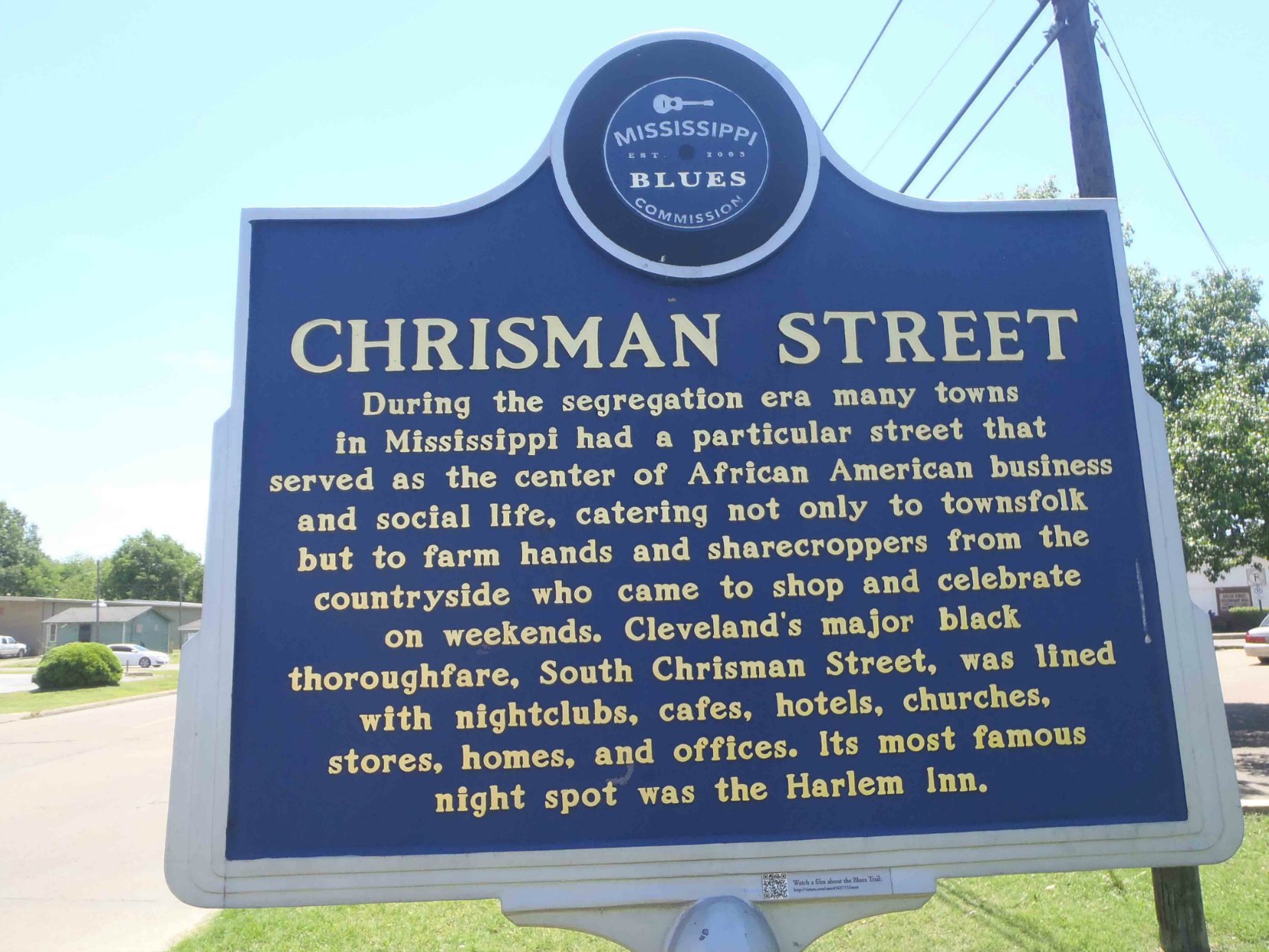 South Chrisman Street was a center of African-American commercial, social and cultural life in Cleveland until the mid 20th century.
The front of the Mississippi Blues Trail marker reads:
"CHRISMAN STREET – During the segregation era many towns in Mississippi had a particular street that served as the center of African American business and social life, catering not only to townsfolk but to farmhands and sharecroppers from the countryside who came to shop and celebrate on weekends. Cleveland's major black thoroughfare, South Chrisman Street, was lined with nightclubs, cafes, hotels, churches, stores, homes and offices. Its most famous night spot was the Harlem Inn."
Unfortunately, little, if anything, remains of this once vibrant scene today. Standing at the Mississippi Blues Trail marker and looking around at the surrounding area of Chrisman Street, one cannot see any traces of the vibrant social, commercial and cultural scene described on the marker.
Here are some photos of how Chrisman Street appears today to someone standing at the Mississippi Blues Trail marker.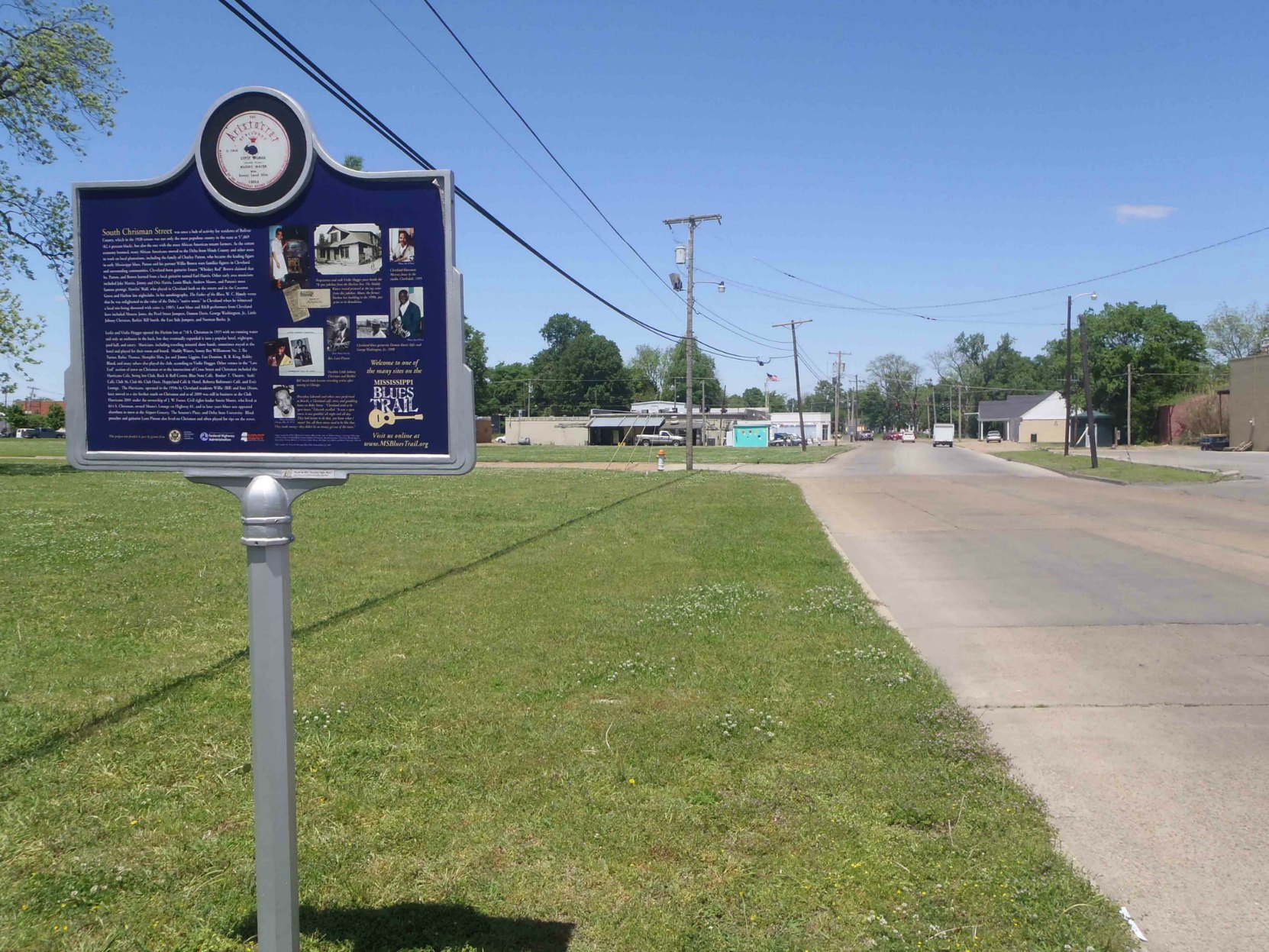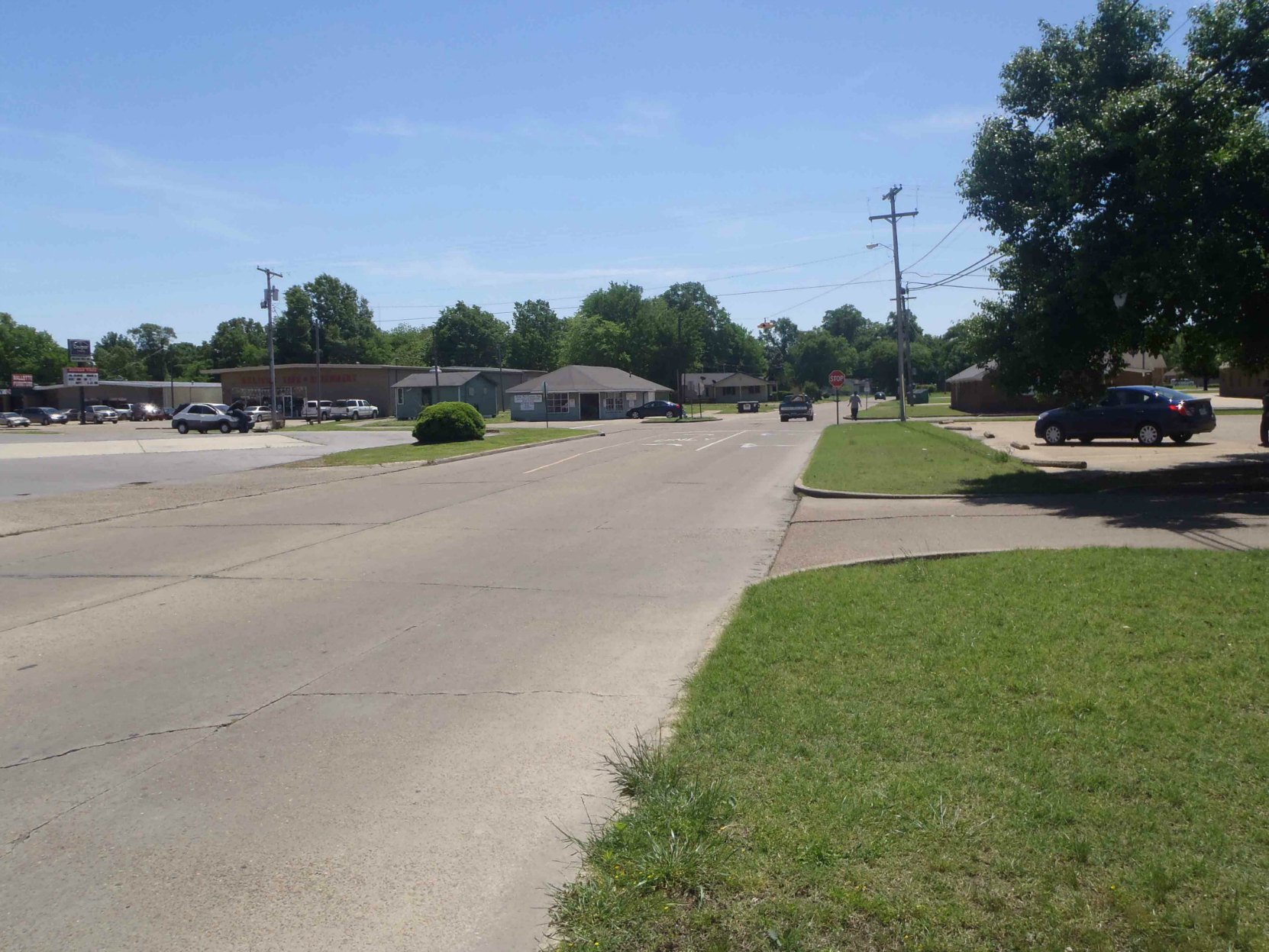 While exploring the Mississippi Blues Trail in Cleveland, you should also check out the W.C. Handy's Enlightenment About The Blues marker in front of the Bolivar County Courthouse.
Would you like to leave a comment or question about anything on this page?