The Mississippi Blues Trail marker commemorating Bud Scott is in front of 409 Main Street, near the intersection of Pearl Street, in downtown Natchez, Mississippi.
The GPS location of this marker is: N 31° 33.597′ W 91° 24.187′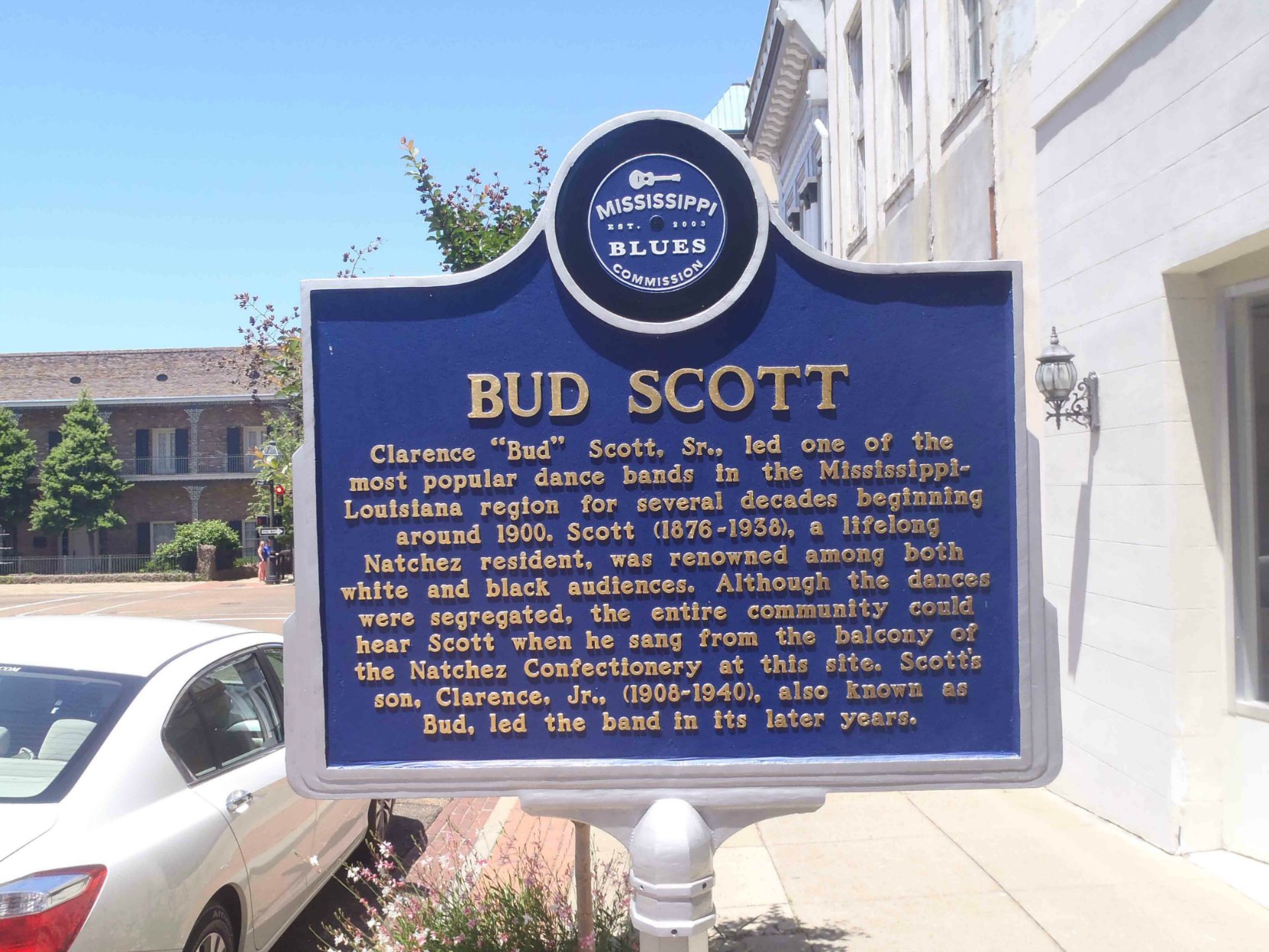 This marker reads:
"BUD SCOTT – Clarence "Bud" Scott, led one of the most popular dance bands in the Mississippi-Louisiana region for several decades beginning around 1900. Scott (1876-1938), a lifelong Natchez resident, was renowned among white and black audiences. Although the dances were segregated, the entire community could hear Scott when he sang from the balcony of the Natchez Confectionery at this site. Scott's son, Clarence, Jr. (1908-1940), also known as "Bud," led the band in later years."
One building near this Mississippi Blues Trail marker still has an original balcony intact, showing the kind of balcony Bud Scott would have been singing from at the Natchez Confectionery (see photos below). At this point, we are not certain whether this building with the intact balcony, at 409-411 Main Street, was the Natchez Confectionery mentioned on the marker. We will do more research on this.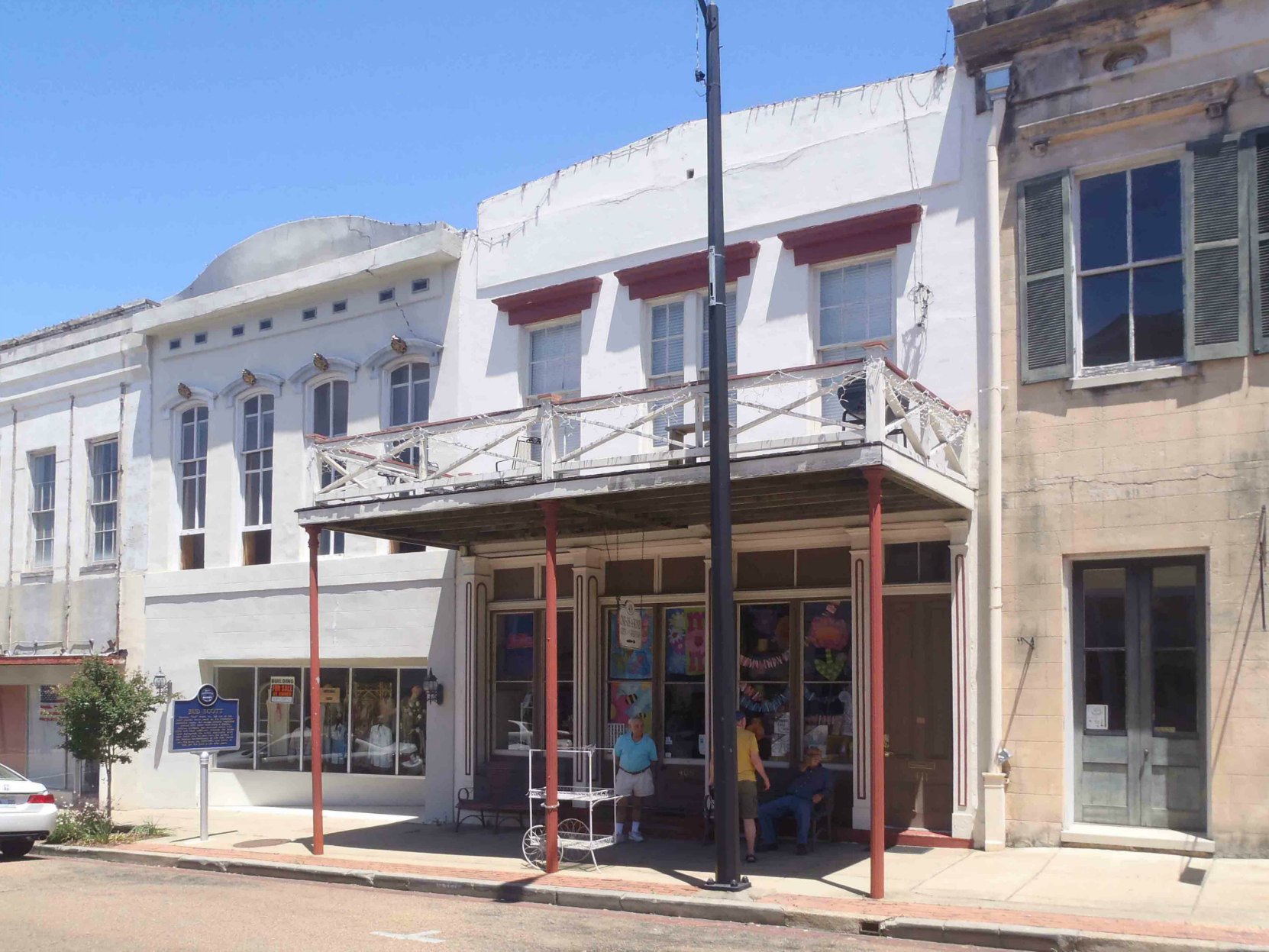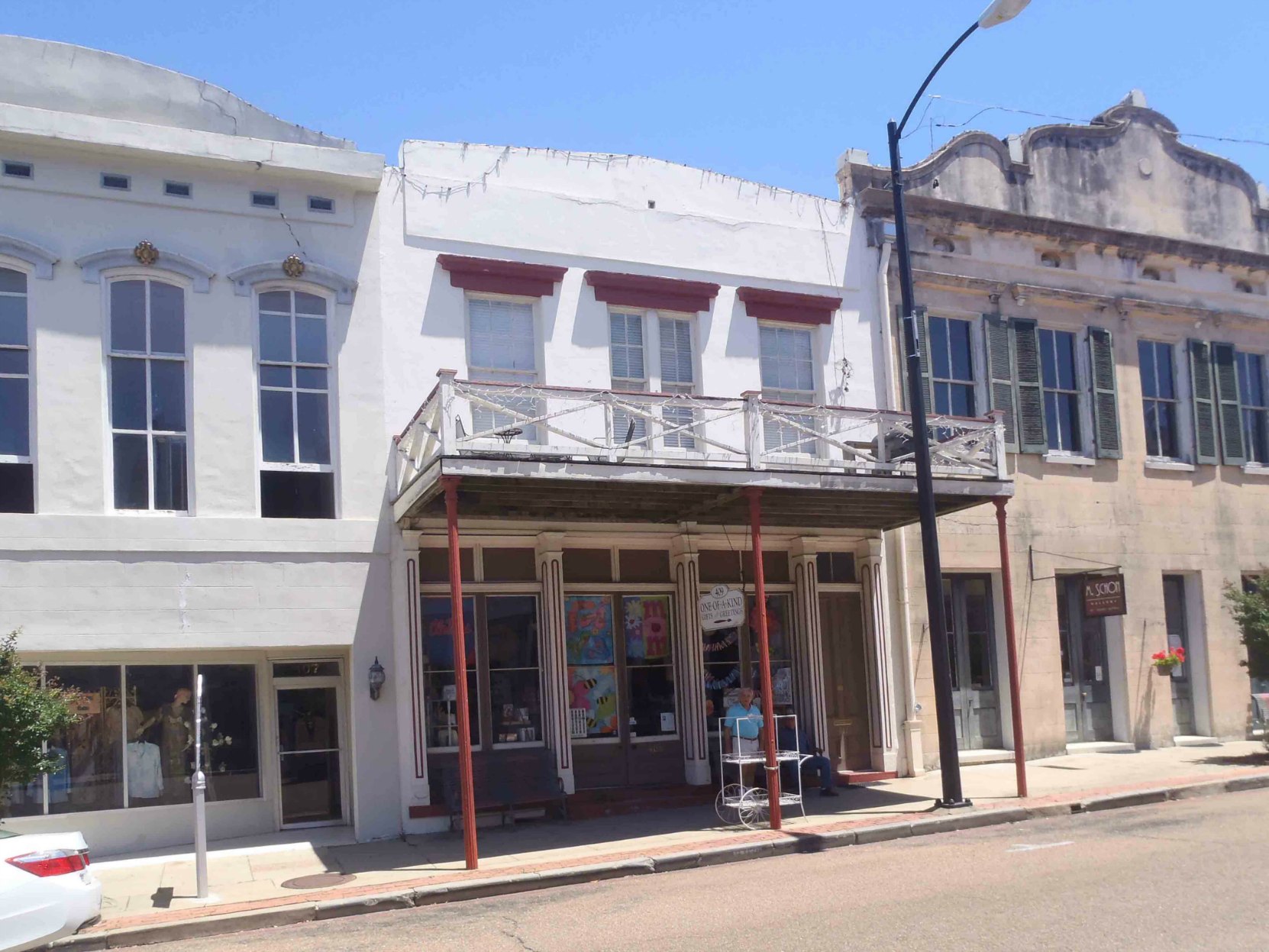 As far as we are aware, there are no recordings of Bud Scott available.
You may also want to check out another important blues site in Natchez: the site of the Rhythm Club Fire in 1940. Howlin' Wolf recorded a song, The Natchez Burning, about the Rhythm Club fire; John Lee Hooker's song Fire At Natchez is also about the Rhythm Club fire, although Hooker's lyric uses the date 1936, instead of 1940.The Mississippi Blues Trail has placed a marker commemorating the Rhythm Club Fire but, for some reason, has placed in several blocks from where the fire took place. The Mississippi Department of Archives and History has a placed a commemorative marker at the actual site of the Rhythm Club Fire.
Would you like to leave a comment or question about anything on this page?