The Mississippi Blues Trail marker for Blues & Jazz In The Pass is located on Highway 90 in Pass Christian, Mississippi. It is right on Mississippi's Gulf Coast waterfront.
The GPS location of the Blues & Jazz In The Pass marker is N 30º 18.976′ W 89º 14.501′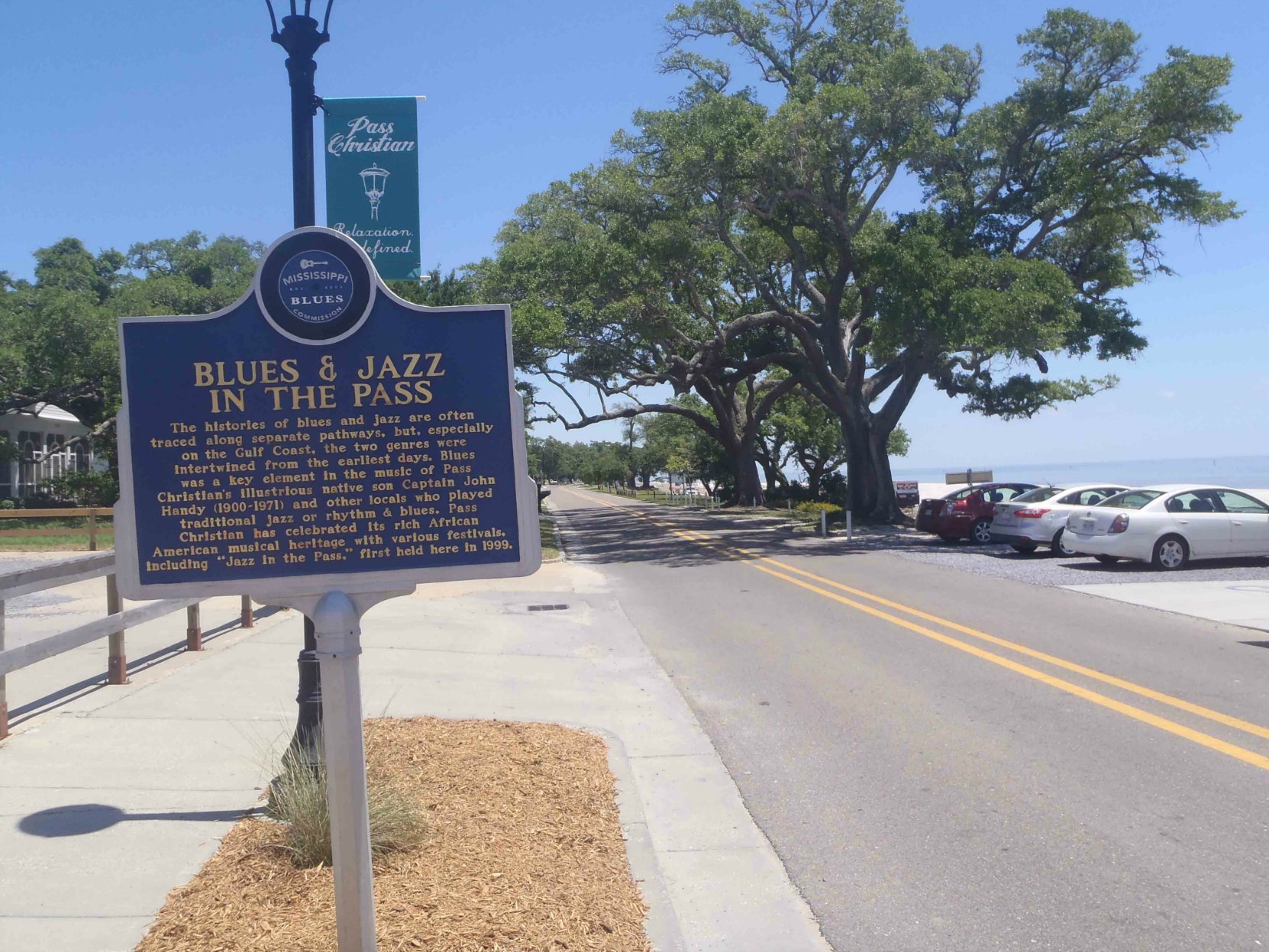 The marker reads:
"BLUES & JAZZ IN THE PASS – The histories of blues and jazz are often traced along separate pathways, but, especially on the Gulf Coast, the two genres were intertwined from their earliest days. Blues was a key element in the music of Pass Christian's illustrious native son Captain John Handy (1900-1971) and other locals who played traditional jazz or rhythm & blues. Pass Christian has celebrated its rich African-American musical heritage with various festivals, including "Jazz In The Pass," first held here in 1999."
Here are videos of Captain John Handy playing alto sax with the New Orleans All Stars, from a Connecticut TV program in 1965.
Here's another video from the same 1965 New Orleans All Stars session. The video isn't very good on this one.
Travel Tip: Pass Christian is a nice town and Highway 90 is a very scenic drive along Mississippi's Gulf Coast waterfront.
Would you like to leave a comment or question about anything on this page?