A reader has drawn our attention to a 1965 painting by Carroll Cloar entitled "Where The Southern Cross The Dog" which depicts a railway crossing in Moorhead, Mississippi. This railway crossing became part of the lyric in W.C. Handy's Yellow Dog Blues.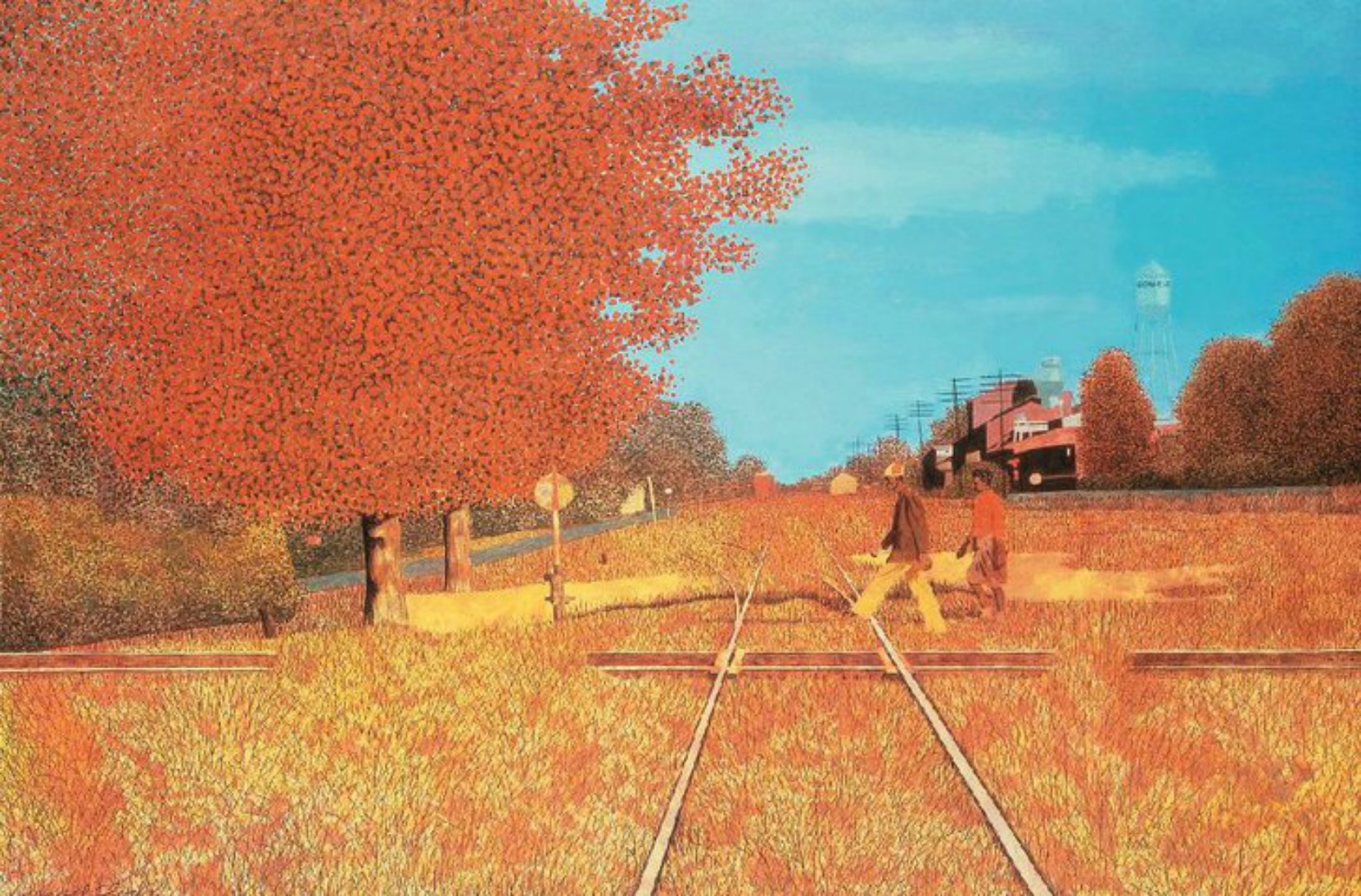 Our reader was wondering whether we knew where he could buy a print of this painting. We couldn't find any available prints of this painting. If any of our readers know of any commercially available prints of this Carroll Cloar painting, please let us know via the dialog box below. We will pass the information along.
Here is how the same scene in Moorhead, Mississippi appears today.
For more information about this location in Moorhead, Mississippi see our page Going Where The Southern Cross The Dog, Moorhead, Mississippi.