Recommended Restaurants
To assist our readers during their travels, we are including this page of Recommended Restaurants. This page is a work in progress and we will add more locations over time. Please note that we are recommending local restaurants and not national chains.
Our criteria for recommending a restaurant are pretty basic: good food, reasonable prices, cleanliness and good portions. We don't like to walk away hungry.
Clarksdale, Coahoma County, Mississippi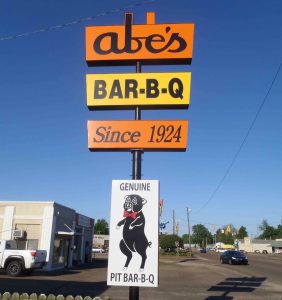 Abe's Bar-B-Q, 616 State Street, Clarksdale, Mississippi
Abe's Bar-B-Q has been in business since 1924. It's nothing fancy to look at but the food is good
Abe's Bar-B-Q is also near the Crossroads marker at the intersection of Highway 61 and Highway 49 in Clarksdale.
Memphis, Tennessee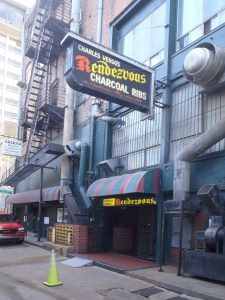 Charles Vergo's Rendezvous, aka Charlie Vergo's Rendezvous
Charlie Vergo's Rendezvous serves excellent ribs and we plan to eat here whenever we are in Memphis.
It has been in business since 1948 and is located across Union Avenue from the historic Peabody Hotel and a few blocks from Beale Street.
Would you like to leave a comment or question about anything on this page?