The Mississippi Blues Trail marker for Jessie Mae Hemphill (1923-2006) is at the entrance to the Senatobia Memorial Cemetery, Senatobia, Panola County, Mississippi.  Jessie Mae Hemphill is buried in this cemetery.
The GPS location of this Mississippi Blues Trail marker is: N 34º 35.587' W 89º 58.101'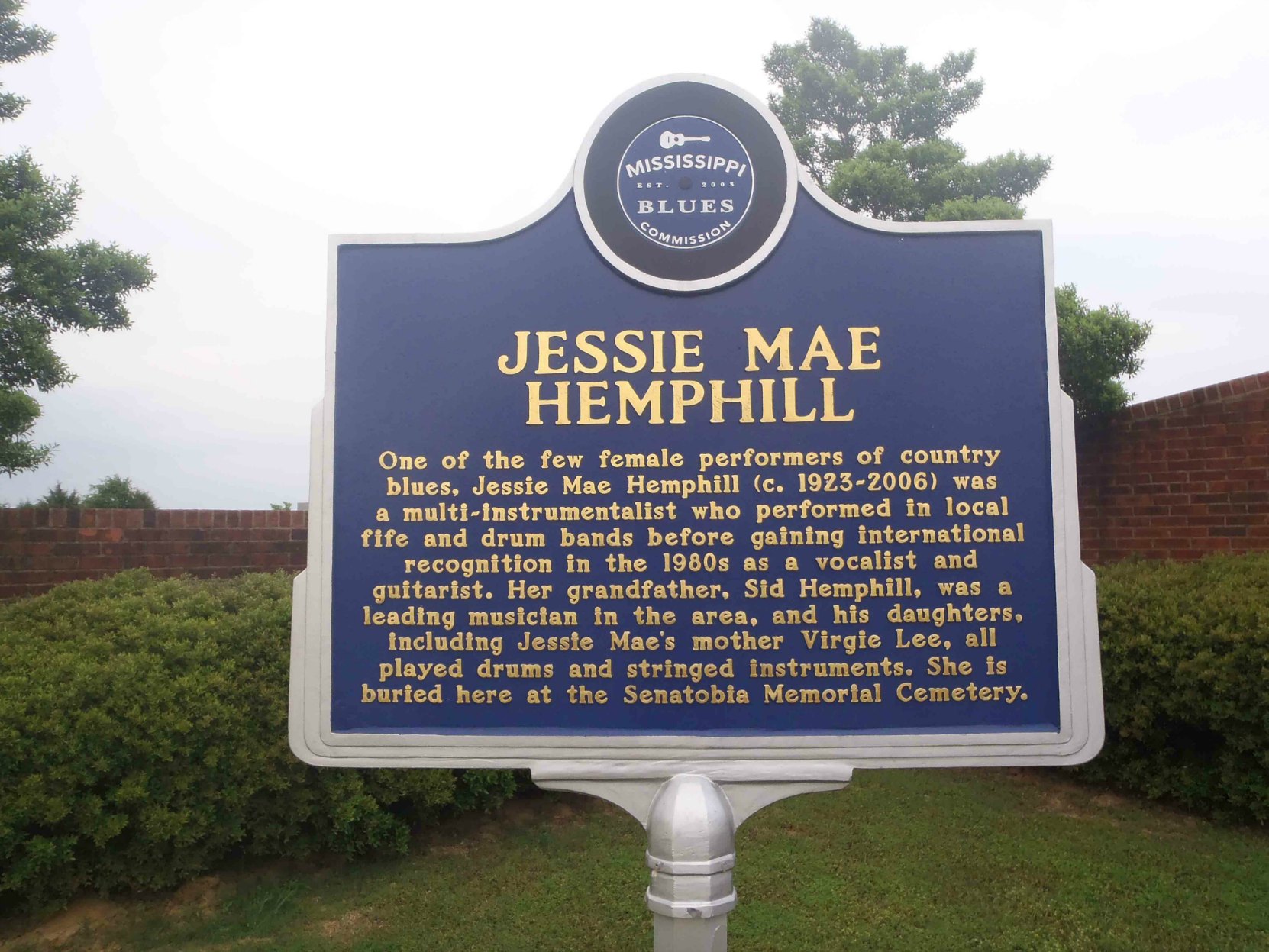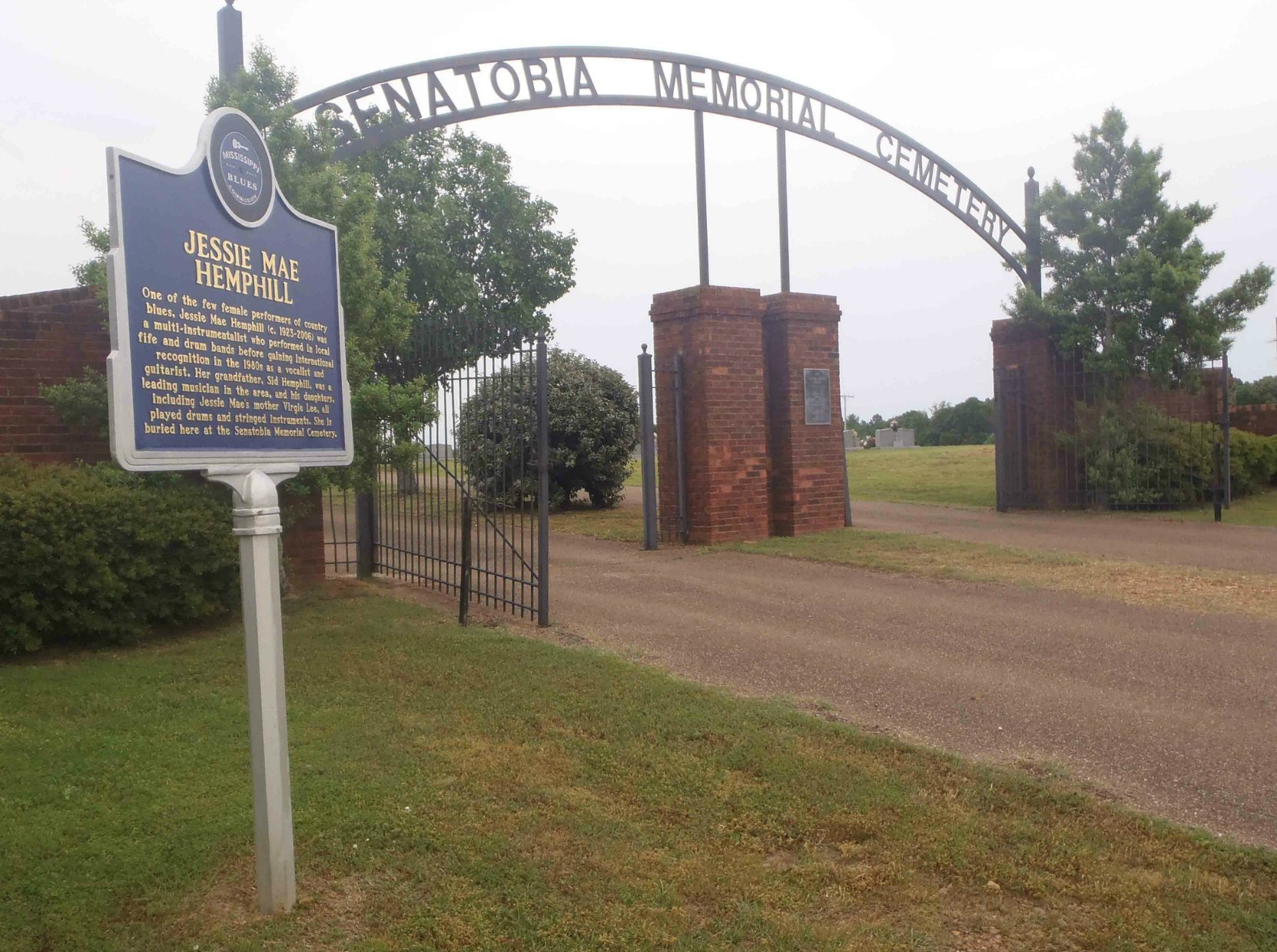 This marker reads:
"JESSIE MAE HEMPHILL – One of the few female performers of country blues, Jessie Mae Hemphill (c. 1923-2006) was a multi-instrumentalist who performed in local fife and drum bands before gaining international recognition in the 1980's as a vocalist and guitarist. Her grandfather, Sid Hemphill, was a leading musician in the area, and his daughters, including Jessie Mae's mother Virgie Lee, all played drums and stringed instruments. She is buried here at the Senatobia Memorial Cemetery."
The GPS Location of Jessie Mae Hemphill's grave is: N 34º 35.599' W 89º 58.092'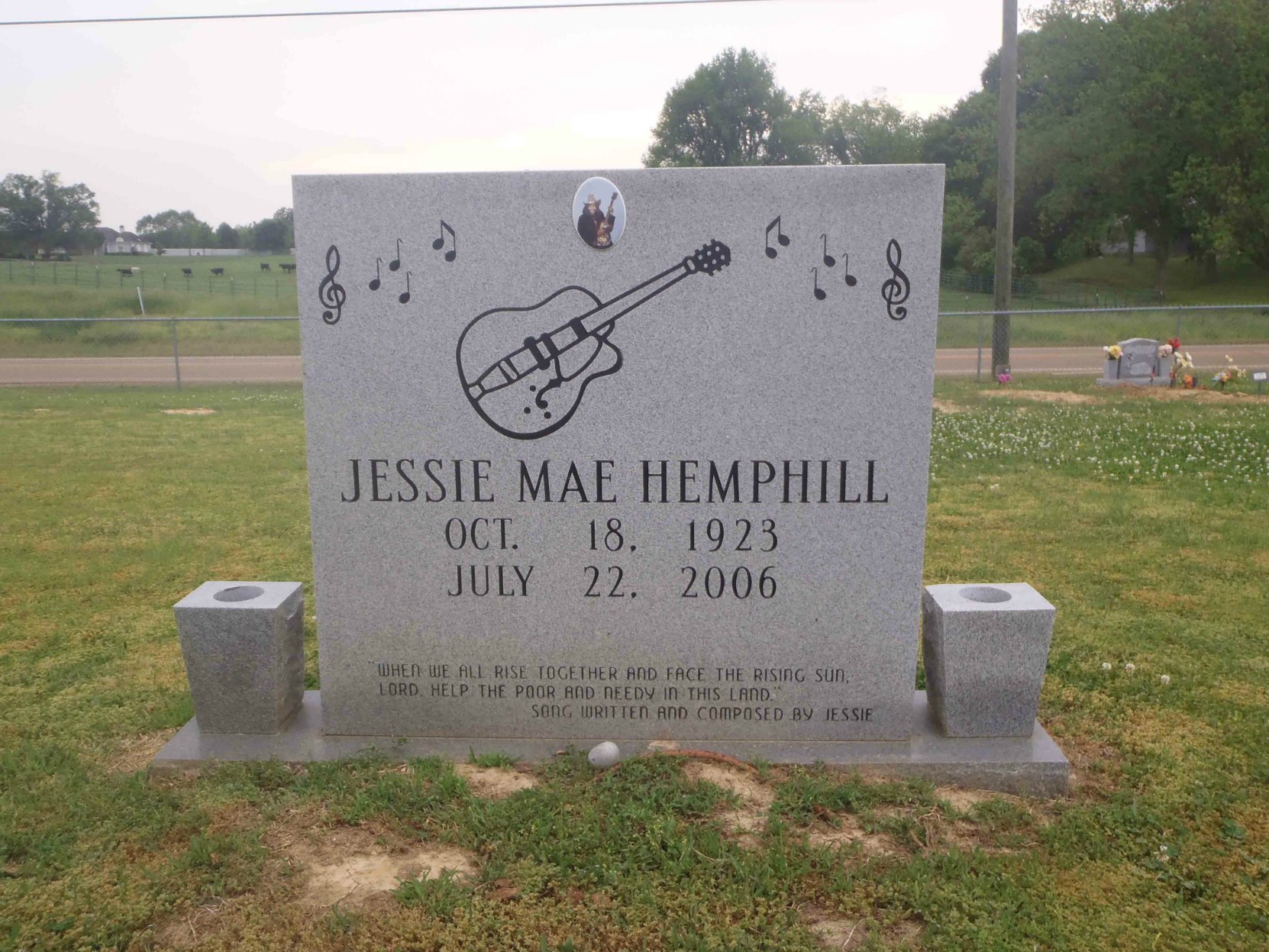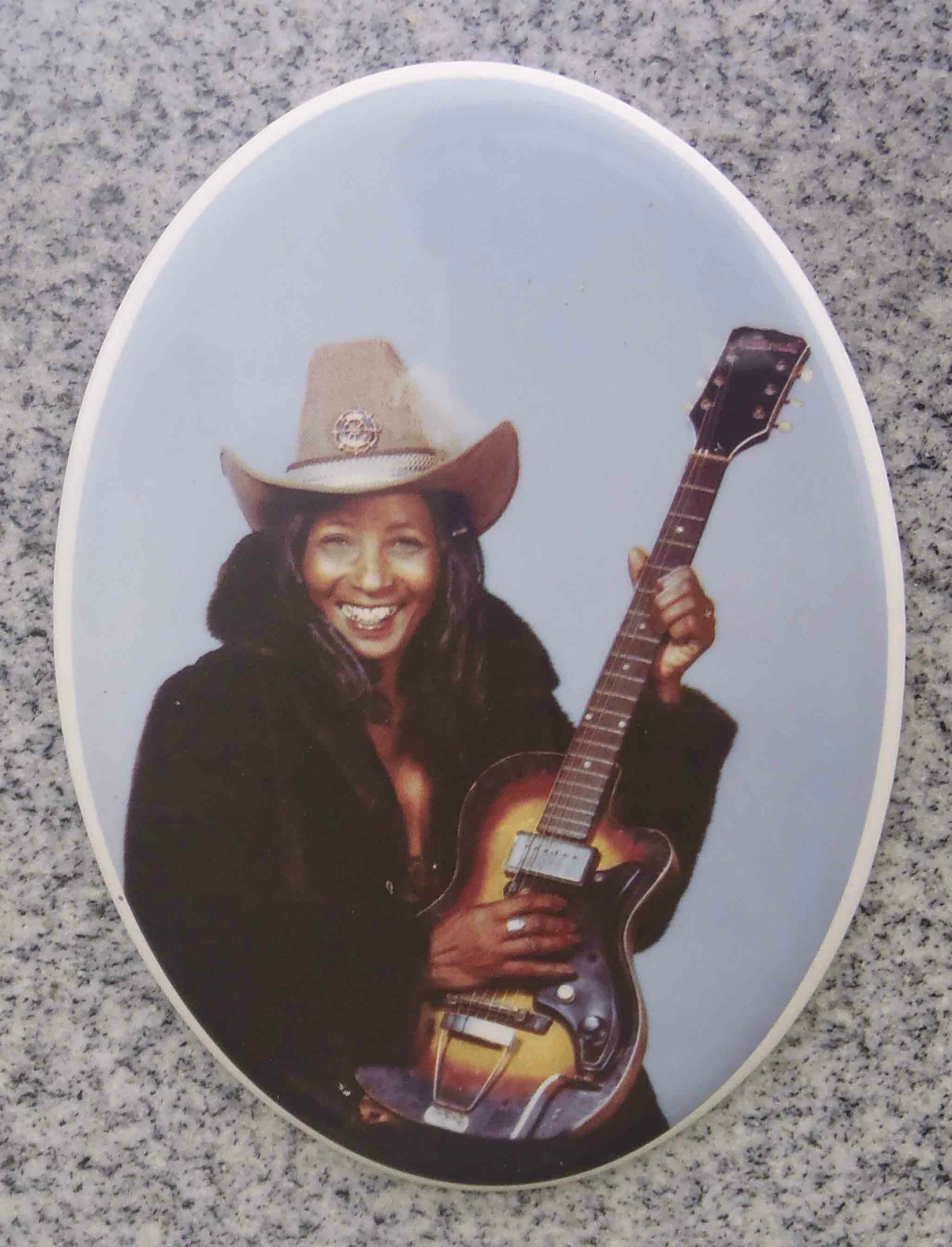 Here are some videos of Jessie Mae Hemphill performing:
National Downhome Blues Festival, Atlanta, Georgia 1984
You Can Talk About Me – 1991
We think these two videos were recorded circa 1990's. No recording date is listed on YouTube.
Here's an Alan Lomax video from 1978 with Jessie Mae Hemphill and Lucius Smith discussing her grandfather Sid Hemphill.
Here's the complete 1942 Alan Lomax Library of Congress recording of Sid Hemphill, Jesse Mae Hemphill's grandfather.
This is a trailer for a documentary filmed in 2003. It features Jessie Mae Hemphill performing but note that Jessie Mae Hemphill had suffered a stroke and was unable to play guitar at this point in her life.
Would you like to leave a comment or question about anything on this page?