Blues Artists
Amos Milburn (Joseph Amos Milburn Jr.: 1927-1980) was one of the innovators in R&B piano during the late 1940's and early 1950's. Amos Milburn standards like Chicken Shack Boogie, Down The Road A Piece and One Scotch One Bourbon One Beer have been covered extensively by other musicians.
Amos Milburn was born (and died) in Houston, Texas and recorded primarily for the Los Angeles based Aladdin Records. He recorded over 75 sides for Aladdin Records between 1946-1957.
Amos Milburn's record sales slowed by 1957, as public taste swung toward the emerging rock and roll artists, many of whom had been heavily influenced by Amos Milburn. Due to declining sales, Aladdin Records terminated Amos Milburn's recording contract in 1957.
Amos Milburn's career never recovered. A series of strokes in the 1970's left him incapacitated. He died of a stroke in 1980.
He was a major influence on R&B piano players, including Fats Domino, who regularly cited Amos Milburn as a leading influence.
As one of our Recommended Recordings, we recommend Rockin' and Drinkin', a 2 CD set of Amos Milburn recordings released on Jasmine Records. This 2 CD set has all of Amos Milburn's important recordings with good remastering and good sound, at a reasonable price.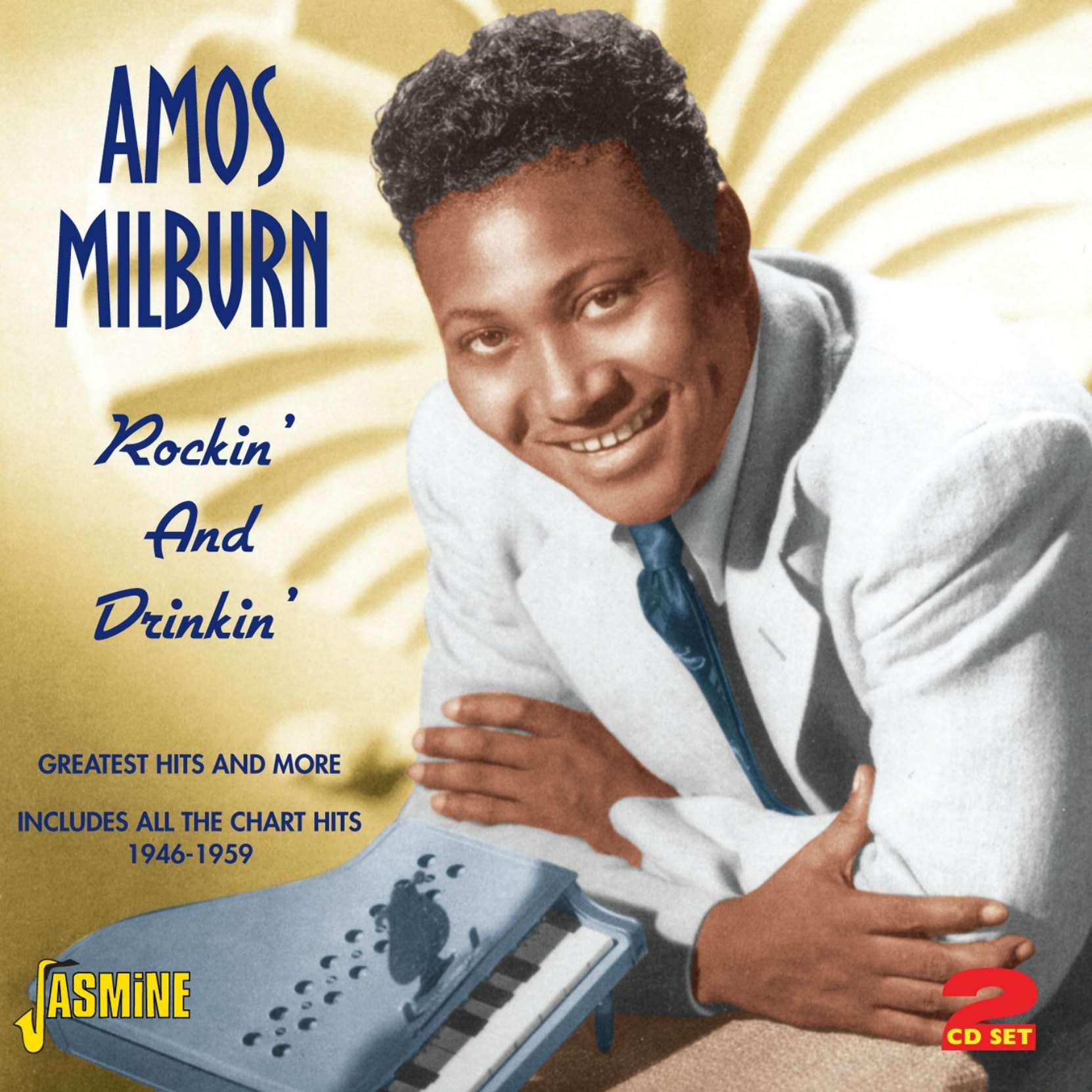 Rockin' And Drinkin' is currently unavailable as a download. For an mp3 download edition of Amos Milburn recordings, we're currently recommending Down The Road A Piece-The Best of Amos Milburn on Capitol Records.
Here are some videos of Amos Milburn performing:
Down The Road A Piece (note: audio is not very good on this video)
Chicken Shack Boogie (note: audio is not very good on this video)
Bewildered (1954)
Would you like to leave a comment or question about anything on this page?