The Mississippi Blues Trail marker commemorating Albert King is located in Indianola, Mississippi.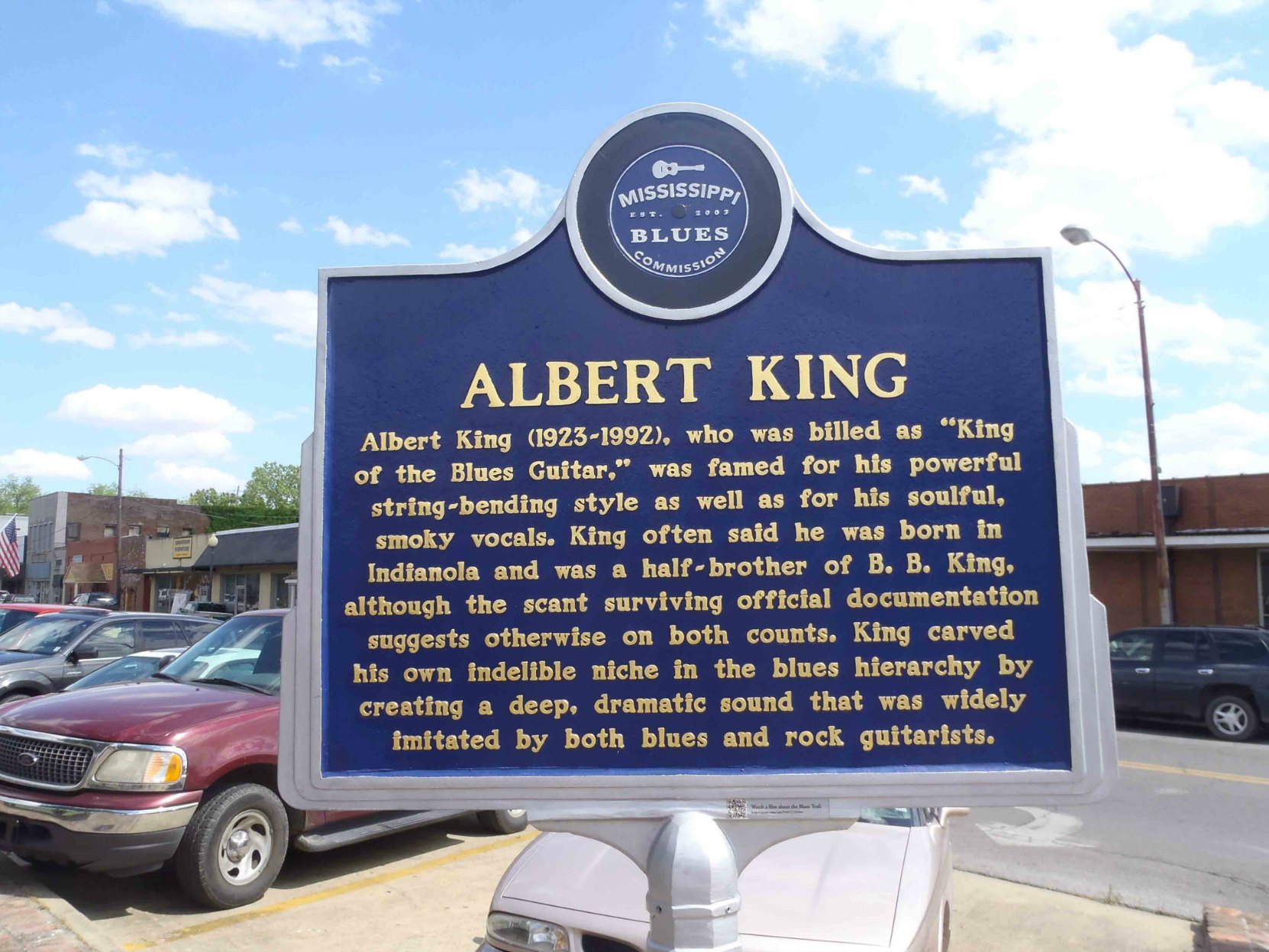 The front of the marker reads:
"ALBERT KING – Albert King (1923-1992), who was billed as the 'King of the Blues Guitar,' was famed for his powerful string bending style as well as for his soulful, smoky vocals. King often said he was born in Indianola and was a half-brother of B.B. King, although the scant surviving official documentation suggests otherwise on both counts. King carved his own indelible niche in the blues hierarchy by creating a deep, dramatic sound that was widely imitated by both blues and rock guitarists."
There is another marker a block away commemorating B.B. King's corner.
Here are some Albert King videos:
Oh Pretty Woman & Blues Power, Fillmore East, September 1970
Swedish TV appearance, 1980
TV appearance with Stevie Ray Vaughn, Hamilton, Ontario, Canada on 6 December, 1983
Montreux Festival, 1989
Would you like to leave a comment or question about anything on this page?