This Tennessee Historical Commission marker is located outside the King's Palace Cafe at 162 Beale Street in Memphis, Tennessee.The Hooks Brothers Photography Studio was located at 164 Beale Street, which is now the second floor of the King's Palace Cafe building, in the space currently occupied by the Absinthe Pool Room.
Hooks Brothers Photography was established in 1907 at 164 Beale Street, Memphis, Tennessee and, over the years, took photographic portraits of many well known people in Memphis history, particularly people from the African-American community.
Circa 1934-1938, Hooks Brothers Photography also took the only known studio portrait of a then virtually unknown blues musician named Robert Johnson.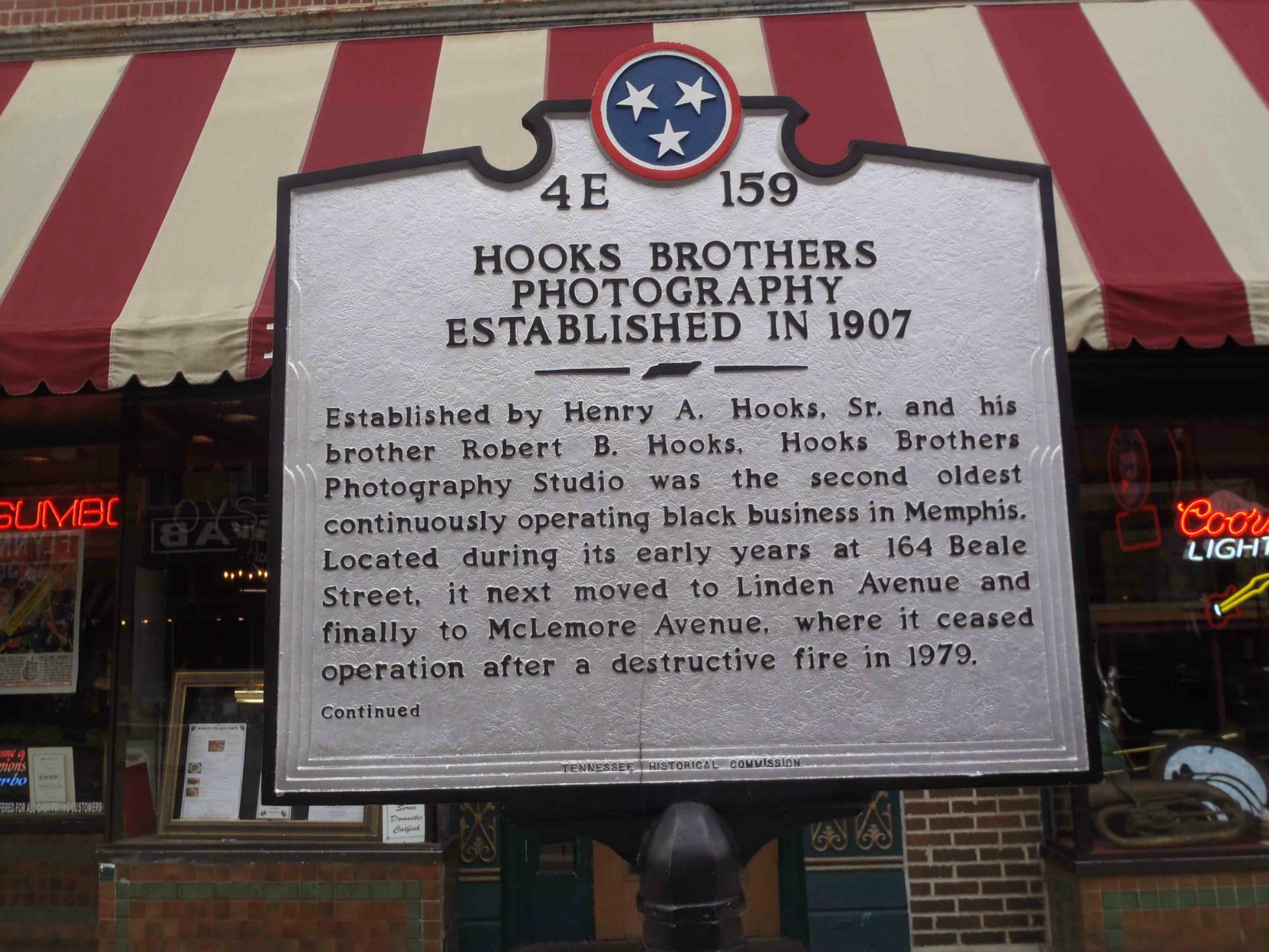 The front of this marker reads:
"HOOKS BROTHERS PHOTOGRAPHY ESTABLISHED IN 1907 – Established by Henry Hooks, Sr. and his brother Robert B. Hooks, Hooks Brothers Photography Studio was the second oldest continuously operating black business in Memphis. Located during its early years at 164 Beale Street, it next moved to Linden Avenue and finally to McLemore Avenue where it ceased operation after a destructive fire in 1979."  Continue reading Hooks Brothers Photography – Where The Only Known Studio Portrait of Robert Johnson Was Taken