The Mississippi Blues Trail marker for Jimmy Rogers (3 June 1924 – 19 December 1997) is located in a small park in downtown Ruleville, Mississippi.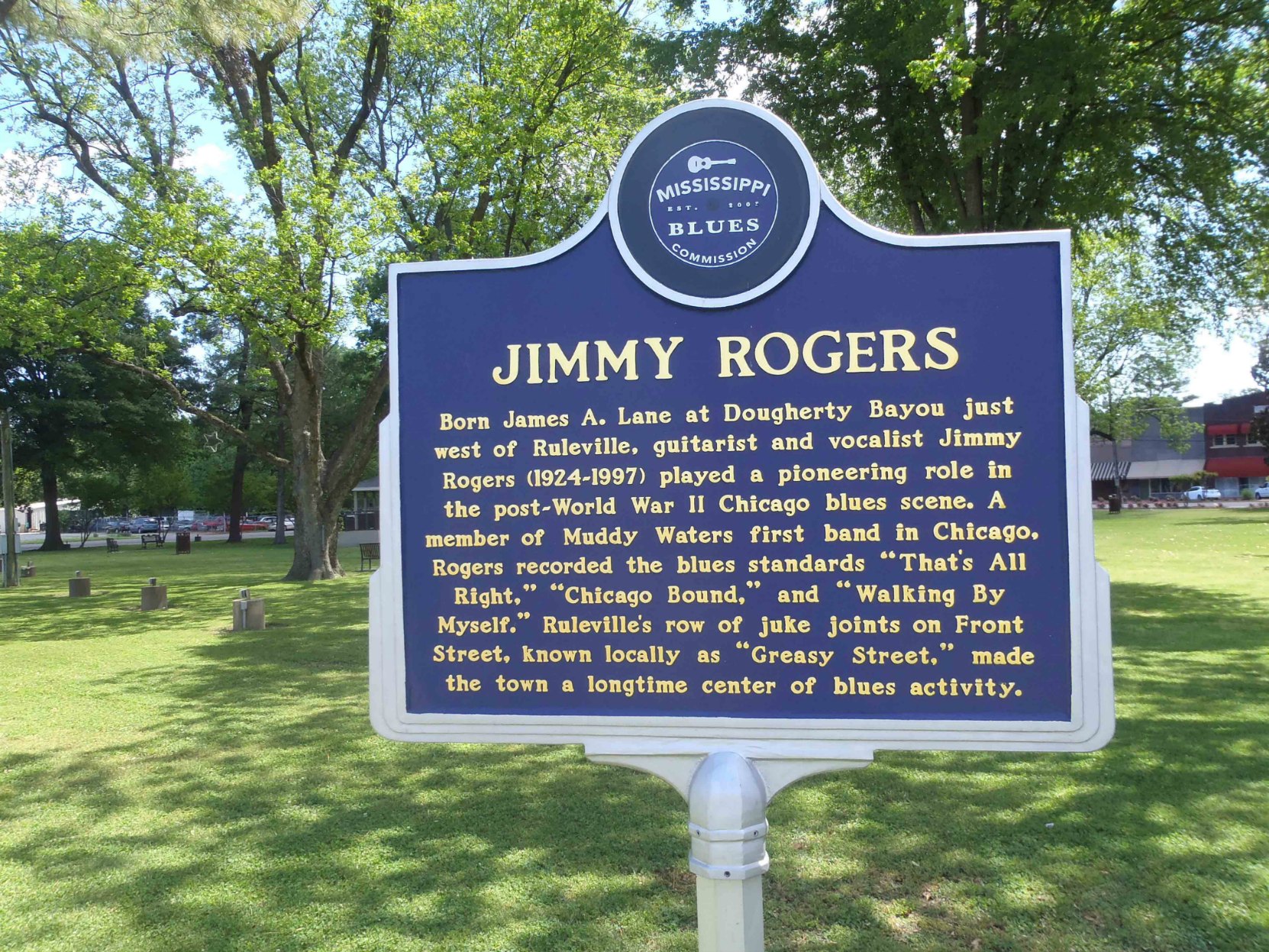 The GPS location of the Jimmy Rogers marker is N33° 43.605′ W90° 33.156′.
There is another Mississippi Blues Trail marker nearby for "Greasy Street"; the GPS location of the Greasy Street marker is N33° 43.599′ W90° 33.181.
The front of the Jimmy Rogers marker reads:
"Born James A. Lane at Dougherty Bayou just west of Ruleville, guitarist and vocalist Jimmy Rogers (1924 – 1997) played a pioneering role in the post-World War II Chicago blues scene. A member of Muddy W. Waters first band in Chicago, Rogers recorded the blues standards "That's All Right," "Chicago Bound," and "Walking By Myself." Ruleville's row of juke joints on Front Street, known locally as "Greasy Street," made the town a longtime center of blues activity."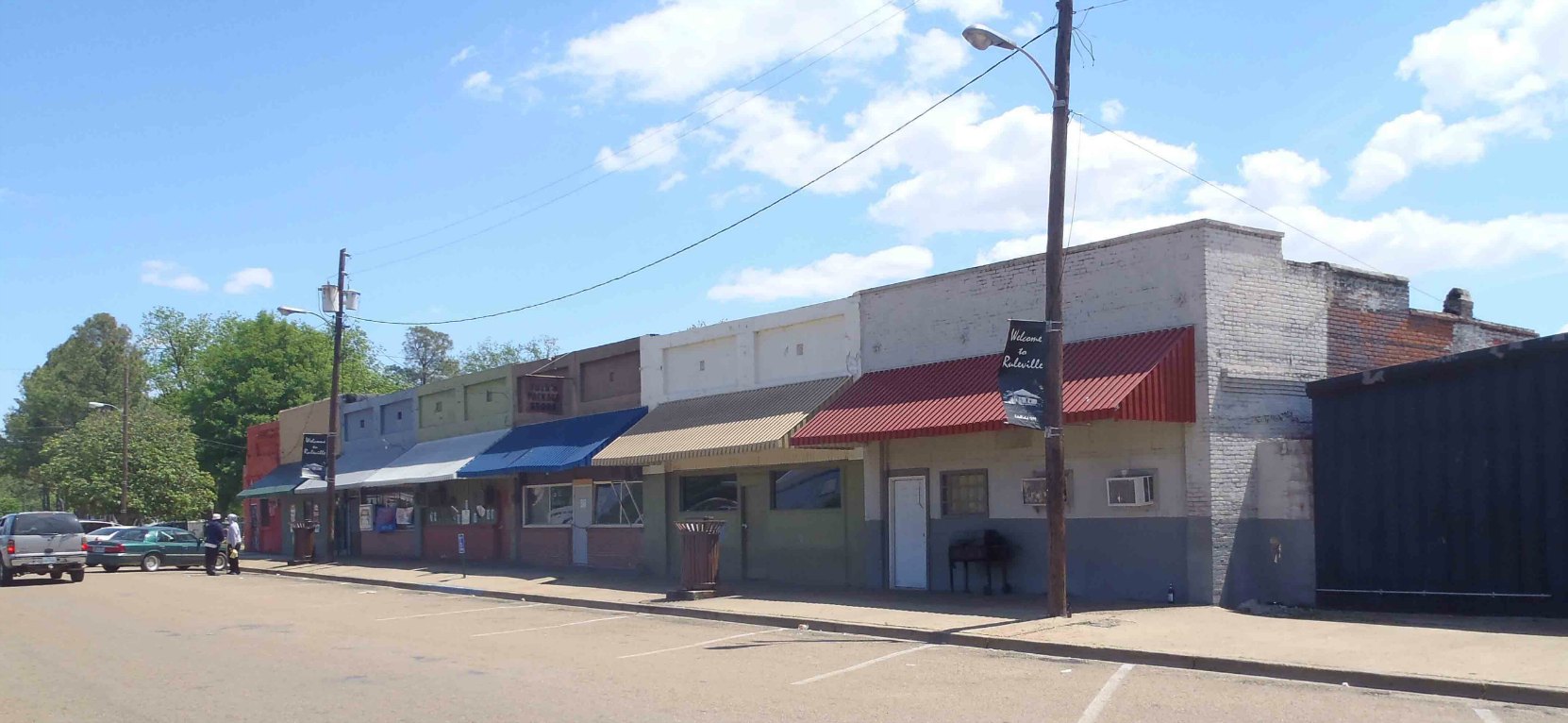 An interesting piece of archival film footage, shot in Ruleville during Greasy Street's heyday and which purportedly showed Robert Johnson, was discovered in Memphis, Tennessee. Here is a Youtube video clip showing a discussion of that archival film. The consensus of the research was that the footage was shot outside the Delta Theater in Ruleville in January 1942 and therefore could not show Robert Johnson, who died in August 1938.
Here are some videos of Jimmy Rogers.
First, playing Walkin' By Myself with James Cotton in Austin, Texas in 1984:
Playing Walkin' By Myself on Conan O'Brien in 1994:
There is also a Mississippi Department of Archives and History marker nearby commemorating the Ruleville Rail Depot.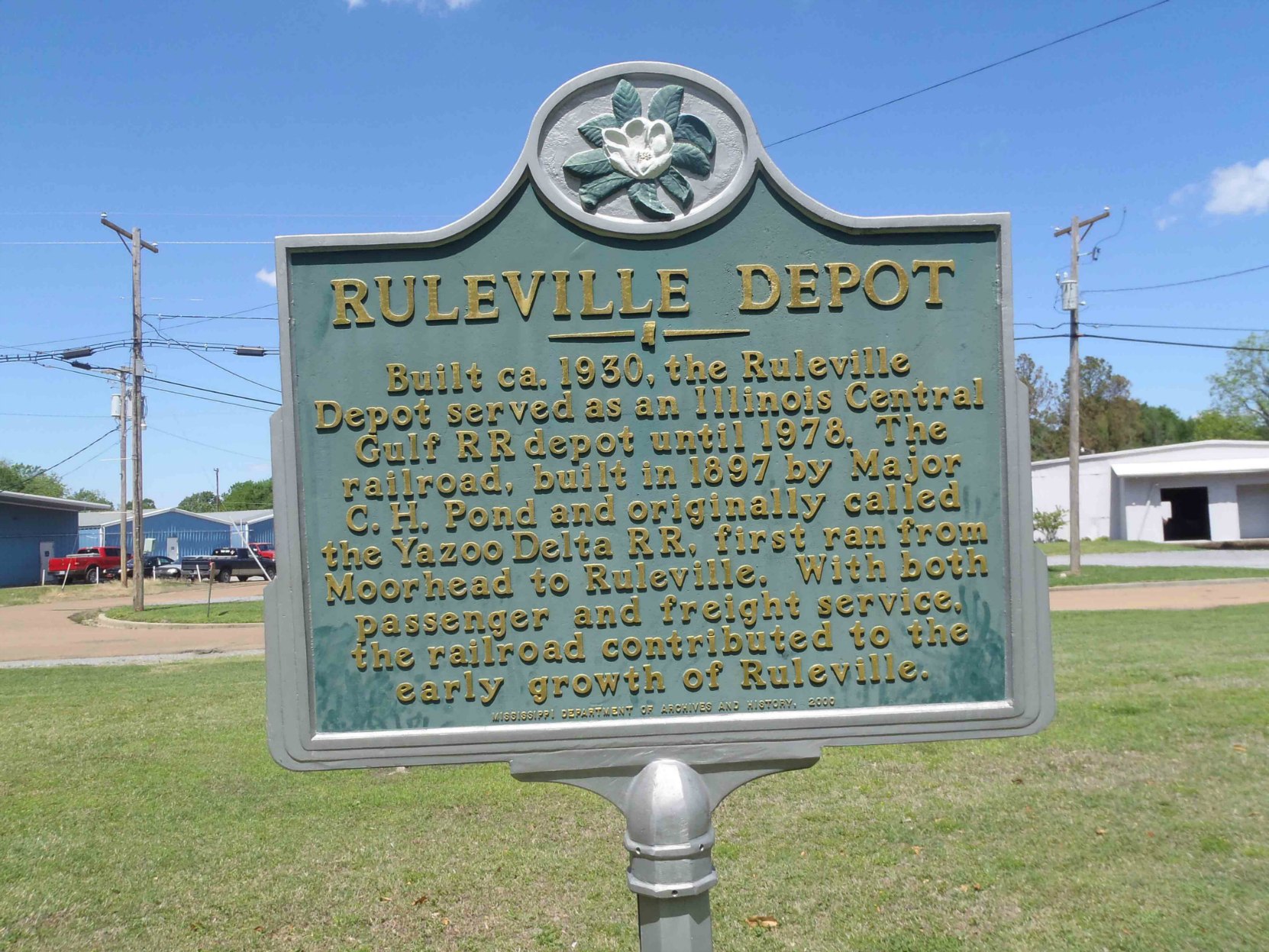 Would you like to leave a comment or question about anything on this page?