A new book about the Emmett Till Murder in 1955, called The Blood Of Emmett Till, to be released next week,  reportedly states that Carolyn Bryant Donham, now 82, has recanted her 1955 statement that 14 year old Emmett Till made sexual advances to her at Bryant's Grocery in Money, Leflore County, Mississippi.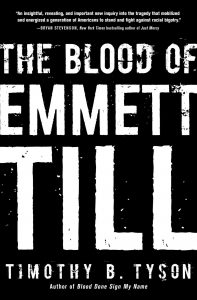 In August 1955, the then 21 year old Carolyn Bryant claimed that 14 year old Emmett Till had made sexual advances and comments to her in Bryant's Grocery, the store she ran with her then husband Roy Bryant.
Caroline Bryant's allegations resulted in Emmett Till being kidnapped, tortured and murdered by Caroline Bryant's husband, Roy Bryant and his half- brother J.W. Milam.
A few days later, Emmett Till's mutilated body was discovered in the Tallhatchie River.
Roy Bryant and J.W. Milam were charged with Emmett Till's murder and in September 1955 their trial was held in the Tallahatchie County Courthouse in Sumner, Mississippi. They were both acquitted but later sold their story to Look Magazine, which published an article in its 24 January 1956 issue in which both Roy Bryant and J.W. Milam confessed to murdering Emmett Till, . Continue reading New Book About Emmett Till Murder Says Carolyn Bryant Donham Has Recanted Her 1955 Story